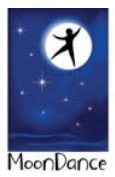 Among recent new ventures, in addition to an upcoming one, are MoonDance Press, which launched last fall, headed by Charlie Nurnberg, former CEO and publisher of Sterling Publishing and co-founder and publisher of Imagine Publishing. Seagrass Press, headed by Josalyn Moran, a former children's book executive at Barnes & Noble, Chronicle Books and Albert Whitman & Company, launched at the same time. Both Nurnberg and Moran are "great voices, with years of experience, in the children's market," says Landa.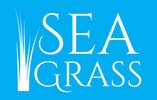 The two new imprints are headquartered in the California office and focus on children's nonfiction with an emphasis on the education market, gift and specials sales. Landa notes that they "fit into the publishing program very well" and add value and exposure to the overall list.
And there's another imprint on the way. Formally launching in spring 2018, Laguna Press is a lifestyle imprint for adults, whose content and aesthetic will be inspired by America's West Coast culture, from Baja California to British Columbia. Razo, who will oversee the launch and the imprint, adds that the new initiative is "one that we're very excited about!"