Shelf Awareness for Wednesday, October 22, 2014

Quotation of the Day
'Small, Local Shops Give City Sparkle'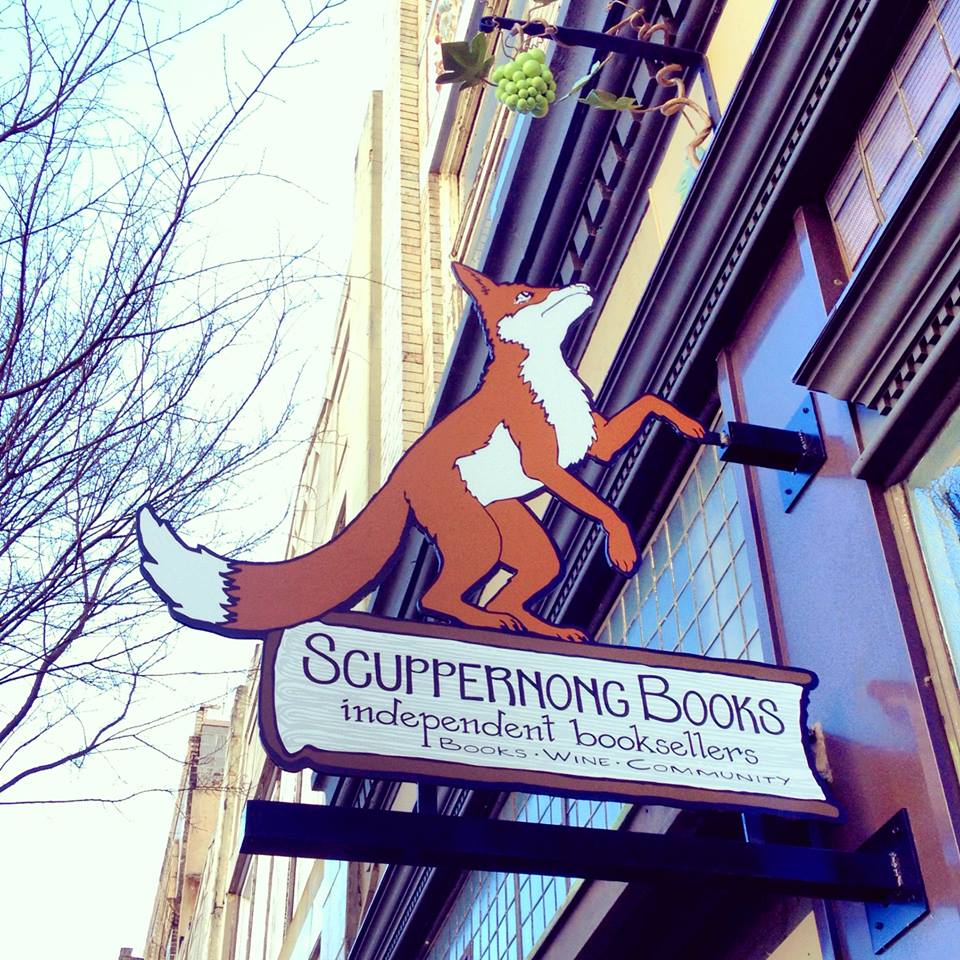 "With the help of many people, I opened Scuppernong Books on South Elm Street in downtown Greensboro just about one year ago. The community response has been heartening, to say the least. One thing I never expected was gratitude--so many people have said to us, 'Thank you for taking this risk' or 'Thank you for believing in downtown!'

"And I do believe in downtown. I believe in the life and culture that cities provide, but I also believe that each city must bring its own unique life and culture.... I suspect that more people than not want our downtown to continue to grow in idiosyncratic and interesting ways. Not all growth is good growth, so as downtown begins to bulge at the seams, I hope we will pay close attention to what brings a healthy quality of life to a city. And to continue to support the small and local businesses that made this newly vibrant downtown possible."


News
M. Judson Books to Open in Downtown Greenville, S.C.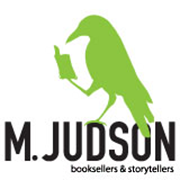 M. Judson Books, "a project now two years in the making" and the "vision a trio of entrepreneurs has for a specialty bookstore" in downtown Greenville, S.C., has found a home in the city's historic County Family Court building, the Greenville News reported. Co-owners of the bookshop and café are author Ashley Warlick; Samantha Wallace, publisher of Edible Upcountry magazine; and Tricia Lightweis, owner of Booksmith in Seneca.

The lease is being signed this week with property owner Hughes Development, "which has structured the terms favorably," according to Warlick, who said, "We chose our space very, very carefully to really leverage that building and that historic center of downtown Greenville." Renovation of the space is expected to take at least six months.

M. Judson's book selection will focus on Southern literature, books for children and young adults and culinary literature. Warlick said the store will also feature a kitchen and will draw on the experience of publishing Edible Upcountry.


Petition Campaign to Save Bronx B&N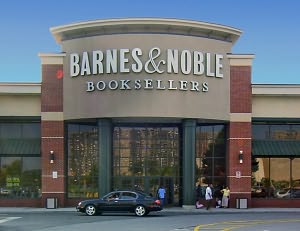 "Imagine a borough of over 1.4 million people without a single book store," Welcome2TheBronx noted in reporting that the Barnes & Noble store in the Mall at Bay Plaza is being forced out by rising rent. In a statement, v-p for development David Dearson said B&N's "lease is expiring and we worked diligently to extend the lease. The property owner informed us that they had other users who were willing to pay in excess of what Barnes & Noble was paying for the leased space. We operated our Bronx store and were happy to serve the community for 15 years. We'll look to re-open as soon as an opportunity presents itself."

Lehman College student Amelia Zaino, who has helped launch a petition addressed to Prestige Properties to keep the B&N in the mall, said, "I think it's completely embarrassing that the Bronx is about to become the first borough without a public, secular bookstore. We were the last to get a Barnes and Noble and the first to lose it. I also think it is sad that our leaders think economic recovery is based on the number of clothing stores and chain restaurants we have, and not on a variety of businesses, especially those selling educational materials and books."

Welcome2TheBronx suggested that since B&N "appears willing to re-open in the borough as soon as the opportunity presents itself... why not in Melrose at The Hub? It is an area that has seen a renaissance in recent years with over $2 billion in developments as well as new stores... A Barnes and Noble at this location would make sense since it can also easily capture residents from Manhattan over in Harlem which is only five minutes and two stops away on the 2 line."


Amazon-S&S Deal Based on Kindle Authors' Terms?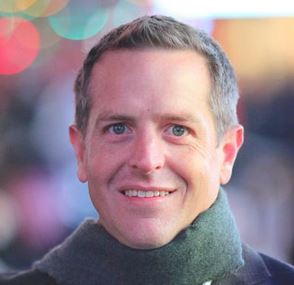 Howey
On his blog, author Hugh Howey, a major defender of Amazon, offers what he called "Speculation on the Amazon-Simon & Schuster Deal," positing that the modified agency plan agreement announced on Monday is based on what Amazon offers self-published authors who are part of Kindle Direct Publishing. Under that program, which Howey called "incentivized agency," if authors set prices for their books between $2.99 and $9.99, their royalty is 70%; otherwise they get a 35% royalty. The KDP plan "means if we price our e-books at $14.99, Amazon has plenty of meat left on the bone to discount our e-books back down to $9.99. The customer gets a good price, and Amazon still makes a profit."

This approach as applied to S&S would, Howey claimed, account for Amazon's mysterious comment that the agreement "specifically creates a financial incentive for Simon & Schuster to deliver lower prices for readers." Howey said: "There isn't a sliver of a leak about this deal that doesn't fit the model of Incentivized Agency. S&S sets prices; Amazon can discount; there are 'financial incentives to drop prices.' "

In her letter to authors and agents announcing the deal, S&S president and CEO Carolyn Reidy called the deal "a return to a version of agency pricing that, with some limited exceptions, gives control of eBook pricing to Simon & Schuster, while providing us the flexibility to deliver great prices for readers."

Howey added: "So when Hachette cried foul back in May that Amazon was after a percentage of profits, that's because they saw Amazon offering perhaps only 50% on e-books priced above $9.99. Amazon has been right to say that the negotiations are about price, and Hachette has been right to say that the negotiations are about margin. That's because margin is to be determined by price, just as it is for KDP authors."


Controversy for CILIP Carnegie Medal Organizers
Organizers of the CILIP Carnegie (for authors of children's books) and Kate Greenaway (for illustrators) medals produced a revised nominations list and will consider "revising the awards' criteria for the future, following illustrator Sarah McIntyre's objection to being omitted from the nomination for Oliver and the Seawigs," the Bookseller reported.

Nominations were released on Monday, with Philip Reeve up for the Carnegie medal, but co-creator and illustrator McIntyre suggested the prize should be opened up to books attributed to co-authors: "Because the book has a lot of illustrations it has a shorter text; the world is built by the pictures as well as the words."

In a statement posted on the awards' Facebook page yesterday, Joy Court, chair of the CILIP CKG Working Party, wrote that "what the Working Party needs to consider is if the Carnegie criteria genuinely reflect the creative process involved in illustrated fiction? Perhaps those particular books should and would be more appropriately nominated for the Greenaway medal, whose criteria do talk about the synergy between words and pictures. But the fact remains that even then it would only be the illustrator that would be awarded the medal!

"So I think that in fact we are faced with the same issue for both awards and the important thing is that in listing nominations we should ensure that all people involved with the creation of the nominated book are given due credit. We do this already with the Greenaway nominations in that we list the author of the book in addition to the illustrator and it would be consistent and fair to apply the same principle to the Carnegie nominations, so we are consequently producing a revised list as soon as possible." McIntyre's name has now been added to the Carnegie Medal nominations list.


Taste Canada Awards Pay Tribute to the Cookbook Store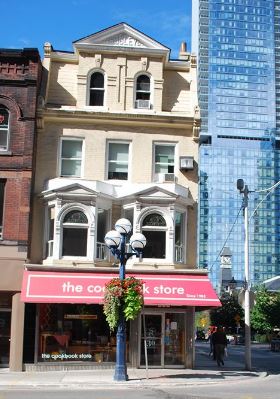 At Monday night's Taste Canada food-writing awards ceremony, special tribute was paid to Toronto's the Cookbook Store, which closed last spring after 31 years in business. Quillblog reported that store owner Josh Josephson and longtime manager Alison Fryer "received a standing ovation as they took the stage, with Fryer joking that it was 'an odd experience to not have to schlep boxes of books.' "

Rose Murray, who, in 1983, was the first author to have a book signing at the Cookbook Store, praised its staff, commending the store for becoming "an important part of Canadian cookbook writing," and for "never neglecting Canadian authors."


Obituary Note: Ben Bradlee
Ben Bradlee, "who presided over the Washington Post's exposure of the Watergate scandal that led to the fall of President Richard M. Nixon and that stamped him in American culture as the quintessential newspaper editor of his era--gruff, charming and tenacious," died Tuesday, the New York Times reported. He was 93. His books included A Good Life: Newspapering and Other Adventures, A Life's Work: Fathers and Sons (written with son Quinn Bradlee) and Conversations with Kennedy.


Notes
Image of the Day: Team Abrams Meets Orange Is the New Black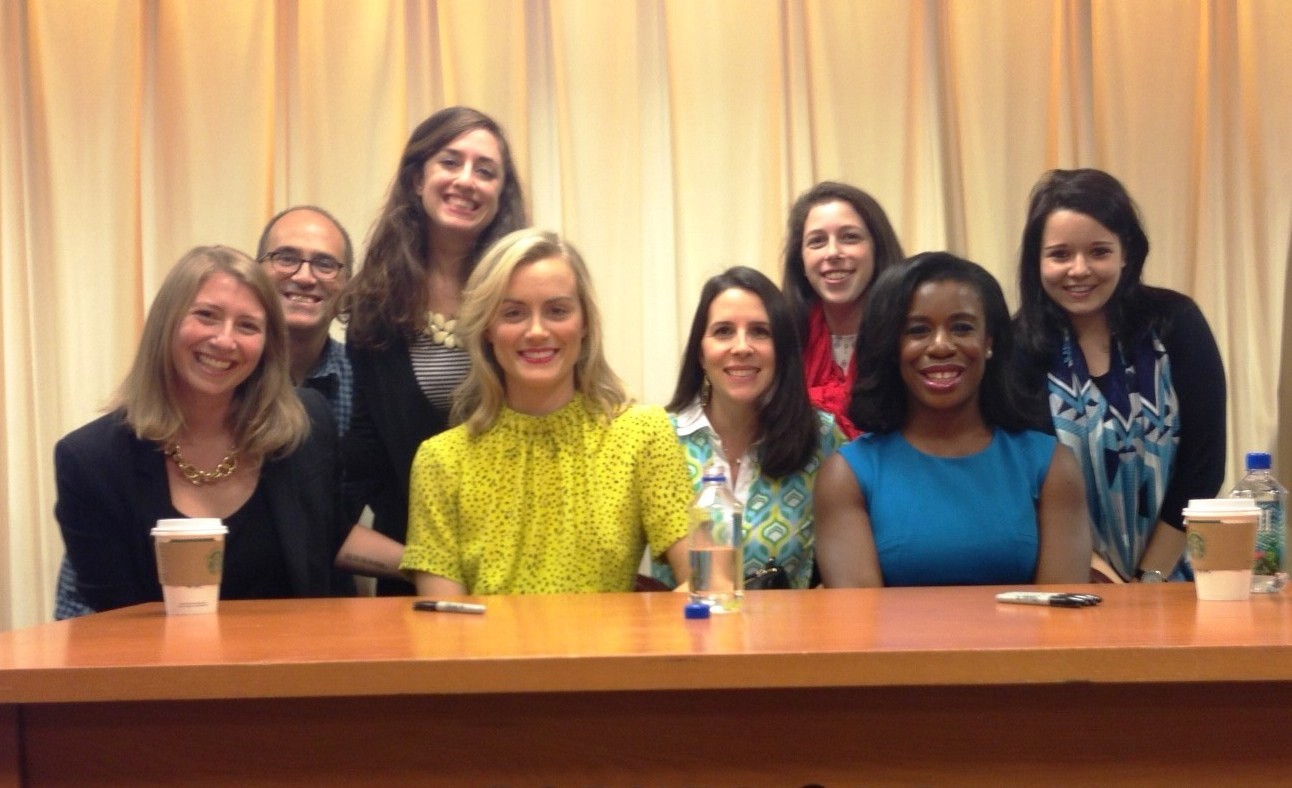 Barnes & Noble on Fifth Ave in Manhattan hosted a signing for Orange Is the New Black Presents: The Cookbook (Abrams) with stars Taylor Schilling and Uzo Aduba. Pictured: (l.-r.) Erin Hotchkiss, Abrams associate director, marketing; Steve Tager, sr. v-p, chief marketing officer; Melissa Esner, associate marketing manager; Taylor Schilling, who portrays OINB author Piper Chapman on the show; Claire Bamundo, director, publicity & brand strategy; Uzo Aduba, who plays Suzanne "Crazy Eyes" Warren; Samantha Weiner, associate editor; and Kate Lesko, marketing assistant.


Visiting Powell's: One of Oregon's 'Awesome Things to Do'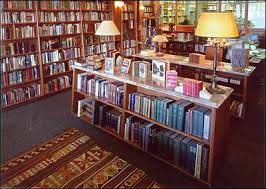 "Find a book and get lost in the maze that is Powell's Books," Buzzfeed advised in featuring "21 awesome things to do when you go to Oregon."

"Powell's Books is truly a destination bookstore, and the perfect place to get lost (mentally and physically) on a rainy Northwest day," Buzzfeed noted, adding: "Don't miss the Rare Books Section at Powell's. Exploring the hundreds of tattered old volumes, you can easily pretend you're sneaking around the Restricted Section of the Hogwarts Library. I was pretty sure Harry Potter himself was there, hiding under his invisibility cloak, the whole time."


Consortium Adds Four Publishers
Consortium Book Sales & Distribution is adding four new client publishers:

Effective January 1, Alternative Comics, Cupertino, Calif., which publishes creator-owned comic books and graphic novels. It was founded in 1993 and is managed by Marc Arsenault.
Effective January 1, Cicada Books, London, England, which publishes illustrated books covering a range of subjects, from craft to cycling and maps to human anatomy.
Effective November 1, Deep Vellum Publishing, Dallas, Tex., a nonprofit publishing house that aims to publish great works of international literature in English translation, foster the art and craft of translation and promote a more vibrant book culture and literary community in Dallas and beyond.
Effective January 1, Postcart Editions, Rome, Italy, founded in 1994 by photographer Claudio Corrivetti and publisher of many books by photographers.


Book Trailer of the Day: At Home in the Whole Food Kitchen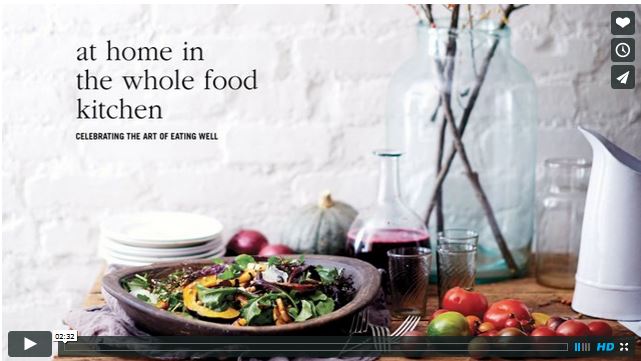 At Home in the Whole Food Kitchen: Celebrating the Art of Eating Well by Amy Chaplin (Roost Books/Shambhala).


Media and Movies
Media Heat: Gerard Russell on Fresh Air
Today on Fresh Air: Gerard Russell, author of Heirs to Forgotten Kingdoms: Journeys into the Disappearing Religions of the Middle East (Basic Books, $28.99, 9780465030569).
---
Tomorrow on CNBC's Squawk Alley: Walter Isaacson, author of The Innovators: How a Group of Hackers, Geniuses, and Geeks Created the Digital Revolution (Simon & Schuster, $35, 9781476708690).

---

Tomorrow night on Conan: Neil Patrick Harris, author of Neil Patrick Harris: Choose Your Own Autobiography (Crown Archetype, $26, 9780385346993).

---

Tomorrow night on a repeat of the Daily Show: Leon Panetta, co-author of Worthy Fights: A Memoir of Leadership in War and Peace (Penguin Press, $36, 9781594205965).

---

Tomorrow night on a repeat of the Colbert Report: Bill Cosby, subject of Cosby: His Life and Times by Mark Whitaker (Simon & Schuster, $29.99, 9781451697971).


Movies: The Theory of Everything
A new clip and featurette are out from James Marsh's Stephen Hawking biopic The Theory of Everything, starring Eddie Redmayne and Felicity Jones. Indiewire noted that the clip features "an emotionally charged scene that takes place after Hawking first receives his ALS diagnosis, and showcases just a sliver of the luminous performances given by the two leads," while the short featurette "shares interviews with Marsh, Redmayne and Jones, and illuminates what attracted them to this story of love." The Theory of Everything will be released November 7.


Books & Authors
Awards: DSC for South Asian Literature Longlist
A 10-book longlist has been released for the $50,000 DSC Prize for South Asian Literature, which recognizes authors who "best represent the eclectic and vibrant voice of the South Asian region." A shortlist will be announced November 27 and the winner named at the Zee Jaipur Literature Festival in January. This year's longlisted titles are:

The Scatter Here Is too Great by Bilal Tanweer
Helium by Jaspreet Singh
The Lowland by Jhumpa Lahiri
A God in Every Stone by Kamila Shamsie
And the Mountains Echoed by Khaled Hosseini
The Gypsy Goddess by Meena Kandasamy
The Prisoner by Omar Shahid Hamid
Noontide Toll by Romesh Gunesekera
Mad Girl's Love Song by Rukmini Bhaya Nair
The Mirror of Beauty by Shamsur Rahman Faruqi


Ally Condie Plumbs the Ocean Depths in Atlantia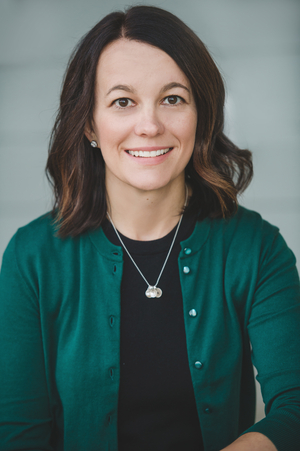 Atlantia (Dutton), the new YA novel by Ally Condie, author of the Matched trilogy, is due out October 28 (and reviewed below). Delving into the ocean's depths, the author draws readers into a mysterious underwater city with a tale of intrigue and sisterhood.

Your latest book is an original take on a sort of Atlantis mythology, which hasn't been covered a lot in current literature. What drew you to that particular myth? Where did the idea for this story start?
It actually wasn't so much the Atlantis myth--it was The Little Mermaid by Hans Christian Andersen. It's so dark and interesting. I thought this would be a great dystopia if you set it in the future, which is funny because Atlantia has no mermaids. The thing I really struggled with in the story was the caste system--the mermaids who don't have souls and the humans who do--and the societal difference between these people who live above and have souls but don't live as long, and the people below who live longer but don't have souls.

The sisterly relationship between Rio and Bey is central to Atlantia. Was that something you envisioned right away or did it develop as you wrote?
That was probably actually the first thing, even before the sirens or Rio or anything. I knew it was a book about sisters, and I knew Rio had been left by her sister. It's not about going up to find a boy. The Little Mermaid always wanted to go above, but the thing that finally drove her up there was the prince. In this case, Rio's always wanted to go above, but the thing that finally pushes her is her sister.

What made you decide to also incorporate the siren mythology?
The sirens I came to for a couple of reasons. The first was Rio, because I knew there was something special about her and it had to do with her voice. And then, also, so much is happening right now with women and girls and it's a great time, but there's also a lot of people who want to silence young women in a lot of cultures, so I knew pretty early on it was important that there were people who wanted to silence Rio. You always think "I'm writing this for me," but there's so many things that are happening out there--like Malala, and the girls who were taken in the #bringbackourgirls movement--and I wanted to give voice to that, too.

Atlantia has a great deal of world-building to it. Readers get a glimpse of Atlantia's founding, history, religion, traditions. How long did it take you to create that world?
It was like this with Matched, also. I get the characters first and then build the story around them. I did a lot of research on living underwater--underwater welding, pressure, deep sea diving--and then thought about what it would be like. There was a lot of research that didn't go into the book. I did it after I had the characters though. I wanted it to be mostly a story about sisters and relationships.


Your bestselling Matched trilogy is also set in a dystopian future, an extremely popular genre right now. What do you think it is that makes the genre so successful? Were you surprised by the immediate success of Matched?
I was surprised because the market was kind of glutted at the time. Of course, you're writing two years before that, so you don't know it's going to be glutted. I was really pleased with how well it did. I think there's room for a lot of dystopia though. There was a lot of great stuff coming out right then. I think people are also just naturally drawn to dystopia. It's recognizable, but it's exotic. We can see our world in it. It's not pure sci-fi or pure fantasy, which I love, but it is familiar.

Can you offer any hints at what you're working on next?
I'm working on a YA sort of fantasy, sort of alternate universe. The plot actually kind of came to me even before Matched. There's a legal system, a murder trial. I was having some problems and finally I came up with this different setting, which fixed a lot of things. So it's got a murder set in this fantasy universe. --Kyla Paterno, trade book buyer and blogger, Garfield Book Company at PLU


Book Brahmin: Allen Eskens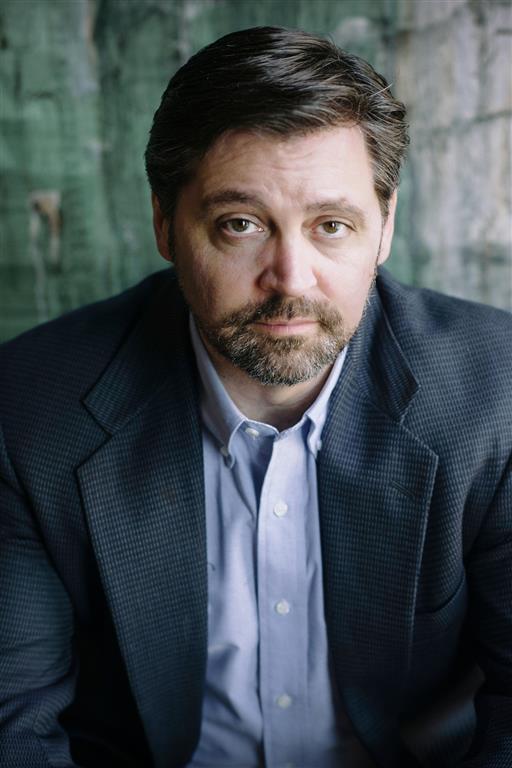 photo: Daniel Dinsmore
Allen Eskens is a criminal defense attorney with a penchant for writing fiction. He honed his creative writing skills through the MFA program at Minnesota State University as well as classes at the Iowa Summer Writing Festival and the Loft Literary Center in Minneapolis. He is a member of the Twin Cities Sisters in Crime. The Life We Bury (just published by Seventh Street Books) is his first novel.
On your nightstand now:
I just finished reading Fear of Beauty by Susan Froetschel, a terrific novel about a clash of cultures in the mountains of Afghanistan. It's told from two points of view, an American soldier and a female Afghan villager. I am just now starting Dante's Poison, a mystery novel from Chicago author Lynne Raimondo. On deck after that is Flight Behavior by Barbara Kingsolver.
Favorite book when you were a child:
I don't recall reading books as a child. I know I did, but I was always a slow reader and preferred to daydream my own stories. My very first report card in first grade informed my parents that I daydreamed too much. That theme repeated itself throughout grade school. However, I believe that my daydreaming was the starting point of my later desire to be a writer. I was creating characters and plots in my head, and now, I simply put those characters and plots on paper.
Your top five authors:
My goal is to write literary mysteries, and the author who most inspires me in that pursuit is Dennis Lehane. I also like the work of Tana French. Both of these authors have series that rely upon a community of characters so that a supporting character from one story can be the protagonist in the next. I like that idea and have planned my books in a way that moves through a handful of alternating protagonists.
I like also John Sandford, a Minnesotan author who has captured the flavor of Minnesota in his writing. And, although I am not a particular fan of horror, I am a fan of Stephen King. I admire his ability to move from horror stories like Carrie to stories like Rita Hayworth and Shawshank Redemption with the same amazing quality. His use of analogies can often rival the best literary writers, and his understanding of suspense techniques is unparalleled. I remember a conversation I overheard in my MFA program where one student was deriding Stephen King as being low-brow, genre fiction. That student couldn't have been further from the mark.
And I cannot complete a list of my top five without including my all-time favorite: Harper Lee.
Book you've faked reading:
The Catcher in the Rye by J.D. Salinger. It's an American classic, but it did little for me.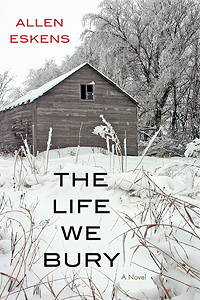 Book you're an evangelist for:
Vision Quest by Terry Davis. The clean writing style and honest depiction of the protagonist's story is evocative and enjoyable to read. They made a movie of it in 1985, but the book's ending is much better than the movie's, in my opinion.
Book you've bought for the cover:
Iron Lake by William Kent Krueger. I was browsing through a bookstore, wondering what I wanted my own book cover to look like, seeing what covers jumped out at me, when I saw the cover for Iron Lake. I liked the cover so much that I bought the book and have been a fan of his ever since.
Book that changed your life:
The Outsiders by S.E. Hinton. Around the time I started high school, I read it and felt an immediate affinity for Ponyboy. I was the son of a drywaller, so sensitivity and intellectual self-awareness were not necessarily encouraged. I had a blue-collar path planned for me, but I always felt at odds with that plan--kind of the way that Ponyboy felt at odds with how people saw him only as a greaser. I think that book spurred me to examine myself and ask if there were something beyond housing construction to which I might aspire. That change of thinking ultimately led me to go to college and law school. And now it guides me as I dip my toe into the world of being a novelist.
Favorite line from a book:
There are so many wonderful lines from To Kill a Mockingbird that it's hard to choose one. A new tidbit of wisdom will catch my eye every time I reread that novel, but I particularly like this line from Atticus Finch: "They're certainly entitled to think that, and they're entitled to full respect for their opinions... but before I can live with other folks I've got to live with myself. The one thing that doesn't abide by majority rule is a person's conscience."
Which character you most relate to:
Atticus Finch in To Kill a Mockingbird by Harper Lee. I don't pretend to have his wisdom, but I approach everything with a slow intellectual examination. Even my most impulsive acts seem to be heavily planned and researched.
Book you most want to read again for the first time:
Where the Red Fern Grows by Wilson Rawls. This is the first book to ever make me cry (it was also the second and third book to make me cry). In high school, it came to me as assigned reading and at one point of the story (I won't give away the details), I lost it. I then went back to reread it in the attempt to get through it without tears. I failed. Now I get teary-eyed as I approach the sad chapter. I think it would be nice to once again experience that turn without knowing what is about to come.


Book Review
YA Review: Atlantia
Atlantia by Ally Condie (Dutton, $18.99 hardcover, 320p., ages 12-up, 9780525426448, October 28, 2014)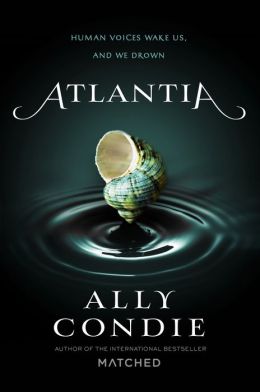 Mystery and legend abound in Ally Condie's (the Matched trilogy) stand-alone novel Atlantia, which mixes the myths of Atlantis and sirens in an undersea world where the ocean hides many secrets.

Fifteen-year-old narrator Rio and her twin sister, Bey, have never been Above. Humanity created Atlantia, an underwater haven where people live long, healthy, happy lives, when the world Above became too polluted to inhabit. Those remaining on land have chosen to sacrifice themselves to short, brutal lives of disease and suffering in order to keep Atlantia thriving. But Rio wants to see the trees and sky, and longs for the day when she can choose the world Above. After the sudden, suspicious death of their mother, the Minister of Atlantia, Bey makes Rio promise to remain Below with her. Rio's sacrifice for her sister's sake grows even more painful when Bey turns the tables and elects to go Above. As Rio struggles to accept her sister's apparent betrayal, Maire, her mother's mysterious and estranged sister and a known siren, appears with offers of assistance, claiming that even Rio's mother had sought Maire's help. After all, "There are some things you only tell a sister," Maire insists, "And some things you only ask of a sister."

Rio's greatest secret, known only to her mother and sister, is that she is herself a siren. As Maire hovers in the shadows, Rio also comes to know True, a young man whose best friend Fen also unexpectedly chose the Above. Is there a connection between Bey and Fen? Rio and True must work together to solve the mystery, even as Rio desperately works to conceal her true identity. Maire claims to know a way for Rio to reach Above, but is such a thing possible? At what cost will Rio find the answers to her sister's departure?

Condie's greatest strength is the vastly believable and thorough world-building. She explores the history of Atlantia, its architecture, governance, cultural practices and religious history. While these summations occasionally read like exposition, Condie's writing is detailed enough to be thoroughly enjoyable. Rio makes a fascinating heroine, and Condie's secondary characters--particularly the mysterious Bey and complex Maire--are fantastically captivating in their own right. Each mystery leads into another, and Condie keeps readers guessing to the end. In a world with secrets as deep as the ocean it inhabits, trust is a luxury not all can afford. --Kyla Paterno

Shelf Talker: A secret siren searches for answers after the sudden departure of her twin from an Atlantis-like undersea world.