Shelf Awareness for Wednesday, May 6, 2015

News
Griffith Appointed New Follett CEO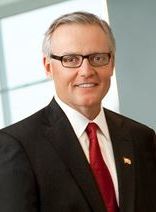 Ray Griffith
Follett Corp., which operates 940 campus bookstores nationwide, named director Ray Griffith as its new president and CEO, effective immediately. He has served as a member of Follett's board of directors since February 2013, and was president and CEO of Ace Hardware until April 2013. Griffith succeeds Mary Lee Schneider.

Todd Litzsinger, chairman of the Follett board, said the company "will benefit from Ray's passion for our customers and associates. The son of a public school teacher and grade school principal who began his career managing a local retail store, Ray has the right experience and strategic vision to drive Follett to continued success."

He also expressed the board's gratitude for Schneider's "substantial contributions to Follett as president and CEO since November 2012 and as a member of our Board of Directors since 2001, including her drive to harness Follett's insights to provide better content, technologies and services that will improve student outcomes."


Scrawl Books to Open in Reston, Va.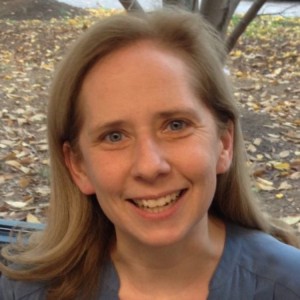 Rachel Wood
Rachel Wood plans to open Scrawl Books in Reston, Va., later this year. Reston Now reported that in searching for the right retail space, Wood "envisions Scrawl Books as a cozy spot--likely less than 1,800 square feet and she is 'open' as to location. She says she can buy books in tune with what the community wants, which is something that is often missing at chain stores or online."

"After Barnes & Noble closed [in 2013], I felt like there was a hole here," said Wood, who has a Master's in Library Science and worked for more than 15 years in public libraries. "And I know how to fill that hole."

She attended the American Booksellers Association Winter Institute, as well as one of Paz & Associates' prospective bookstore owner workshops. She also spent time with the children's book buyer at Politics & Prose.

"I came back, ran the numbers and figured out what I can do here," said Wood, adding that she is already about six months ahead of where she thought she would be at this point. Reston Now wrote that Wood "envisions a new spot for Reston, by Reston, patronized by Restonians and helping Restonians."


Revolution Books in NYC Loses Lease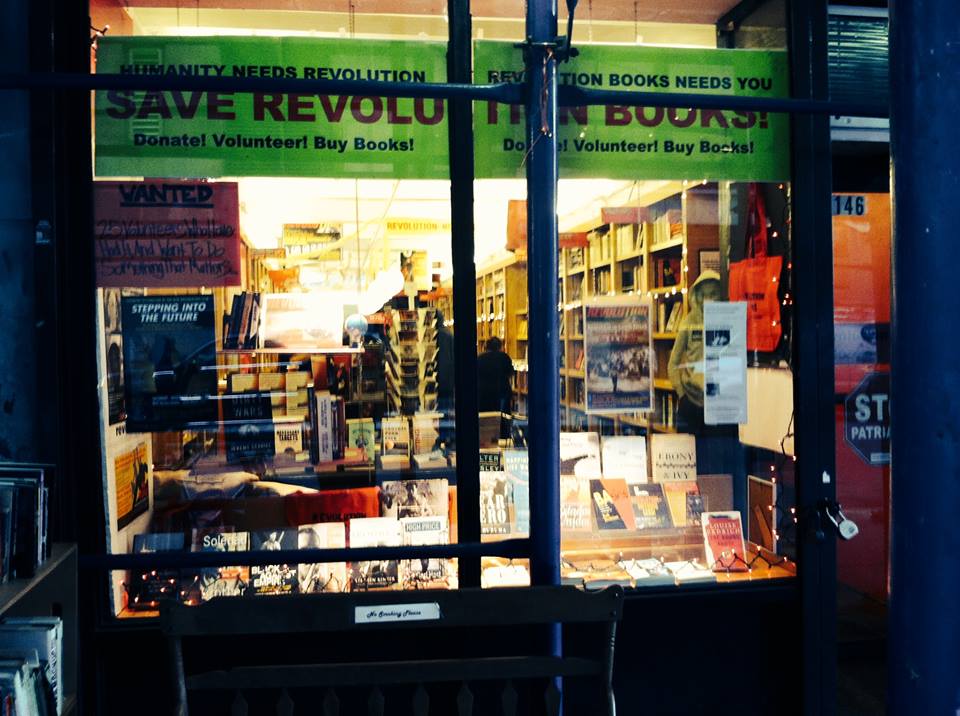 Revolution Books in New York City has lost its lease and called an "emergency meeting" for tomorrow at 7 p.m. The store must vacate its 26th Street location by May 30.

A message on the bookshop's website said: "Come, bring your ideas, and the friends you'd take on an adventure with great stakes for the future. You are needed to help RB partner with other venues for events, storage, pop-ups--and to raise the funds and spread the word everywhere while RB is temporarily without a home.... There will be an announcement that evening on where Revolution Books is hoping to move."

According to the bookseller, the meeting "will mark the beginning of a reborn Revolution Books. Essential to this is raising the large amount of money needed to get a new lease and to stock the new store. This can happen by building the community of supporters, Friends of Revolution Books, who treasure this bookstore and regularly sustain it financially for the unique resource that it is."


Gaby Wood Named Booker Prize Literary Director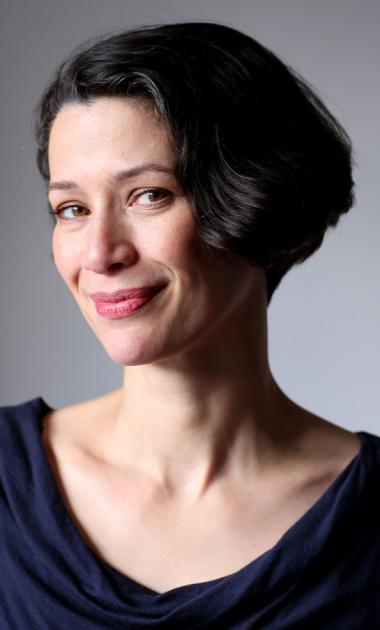 Gaby Wood
Gaby Wood, head of books at the Daily Telegraph, has been appointed literary director of the Booker Prize Foundation, succeeding Ion Trewin, who died last month, the Bookseller reported. She will leave her current position at the end of June, but continue to write for the newspaper. Wood will assume full responsibility at the conclusion of this year's award, which is being handled in the interim by Fiammetta Rocco, administrator of the Man Booker International Prize.

Foundation chair Jonathan Taylor said, "Gaby will bring new perspectives while maintaining our mission to bring the best of contemporary literary fiction to an ever widening international audience. Ion was aware of our intentions and shared our great enthusiasm at the prospect that Gaby would succeed him."


We Need Diverse Books a Strong Voice at ABC Children's Institute
We Need Diverse Books had a large presence at the ABC Institute in Pasadena, Calif., April 19-21. On Sunday evening, the organization co-hosted the opening reception with Publishers Weekly. Ellen Oh, who spearheaded the #WeNeedDiverseBooks campaign following the initial announcement last year of the all-white-male BookCon events, and who now serves as the group's president, welcomed everyone to the Friday night reception.
Oh framed her remarks in terms of the more than 28-year fight Walter Dean Myers waged to diversify children's literature. On November 9, 1986, he wrote a piece for the New York Times called "I Actually Thought We Would Revolutionize the Industry." In it, Myers asked, "WHAT is there to be done?" and, seeing little improvement nearly three decades later, concluded his March 15, 2014, New York Times op-ed piece "Where Are the People of Color in Children's Books," with "There is work to be done." Ellen Oh said, "We're here to do that work."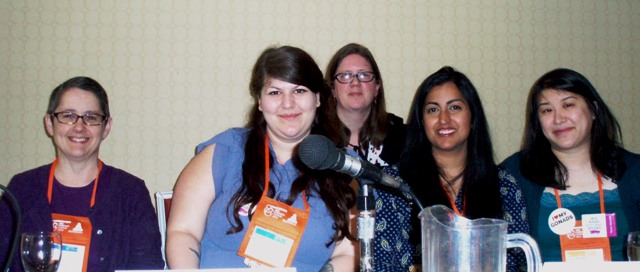 Best Practices in Diversity panelists: (l.-r.) Lynn Mooney, Hannah Moushabeck, Sara Hines, Aisha Saeed and I.W. Gregorio.
The following day, I.W. Gregorio, v-p of development for WNDB and author of None of the Above (Harper), and Aisha Saeed, v-p of strategy for WNDB and author of Written in the Stars (Paulsen/Penguin), joined Lynn Mooney of Women & Children First, Chicago, Ill., and Hannah Moushabeck of Odyssey Bookshop, South Hadley, Mass., for a "Best Practices for Greater Diversity" panel, moderated by Sara Hines of Eight Cousins, Falmouth, Mass.
They asked audience members to think about what message their stores are sending, through their author events, storytimes, birthday parties and wall art. Hines challenged Moushabeck to "The Great Green Heist Hand Selloff," to see which store could sell more copies of Varian Johnson's novel. For a recent event for Claire of the Sea Light by Edwidge Danticat, Mooney reached out to the Haitian embassy in Chicago and to the Haitian cultural center, and both the Haitian ambassador and the head of the cultural center attended her event. Mooney found out what papers Haitians read, what radio stations they listen to, and connected with a Haitian reporter and deejay. As a result, many members of the local Haitian community frequent Women & Children First.
Saeed described her experience of visiting a Barnes & Noble near her Atlanta home during Ramadan to distract her two- and four-year-old from their hunger pangs. She noticed a Ramadan-themed display of books. She was tempted to buy several of the books, then realized there were no replacement copies. So she bought two books and tweeted the display, and B&N had to continue to restock the books after receiving a flood of patrons who'd seen Saeed's tweet. "We're used to not being seen in a positive way," Saeed said. "They'll become loyal customers for life [when they see a display like that]."
Panelists encouraged greater diversity on bookstores' staffs. "Customers make great future booksellers," they suggested. Talk about diversity with your staff. The best staff are "vigilant and passionate." Moushabeck has a teen internship program and encourages teens of color to be part of it. Odyssey partnered with a nonprofit organization to pay their teens.
We Need Diverse Books is putting together a booktalking kit and a "cheat sheet" to help booksellers recommend diverse books. The kit will go out in the May 10 White Box, with three lists with 10 books each, a shelf-talker for each book, and diverse books that compare to popular titles. Gregorio and Saeed also recommend A World Full of Color," the bibliography of diverse books assembled by Elizabeth Bluemle, the Flying Pig Bookstore, Shelburne, Vt., on Library Thing.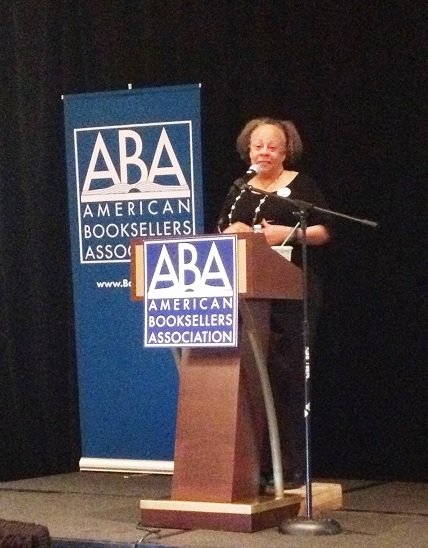 Jewell Parker Rhodes
Jewell Parker Rhodes, author of Bayou Magic (Little, Brown, May) wrapped up the conference on a high note with her closing keynote on Tuesday. She said, "I know you've been dealing with diversity and promoting it forever." The author found her voice when she discovered Corregidora by Gayl Jones. She evoked Toni Morrison's idea of a "master narrative"--who gets published, what gets taught. "And this master narrative privileges white discourse as the imaginative realm, the imagined language of America." Rhodes feels optimistic; she called diversity in books a "civil rights frontier" and said that as a nation "we've made progress." "My life is a witness to that," Rhodes said. "We're united by stories. I want to thank you for fulfilling that very sacred act of handing a book to a child." --Jennifer M. Brown, with reporting by Christopher Priest


Obituary Note: Michael Blake
Michael Blake, who adapted his novel into a screenplay for the Oscar-winning film Dances with Wolves, died Saturday, the New York Times reported. He was 69. In addition to his 1988 novel, which is estimated to have sold 3.5 million copies, Blake's other books include Airman Mortensen (1991) and The Holy Road (2001), a sequel to Dances with Wolves.


Notes
Image of the Day: IPG Toasts Ted Heinecken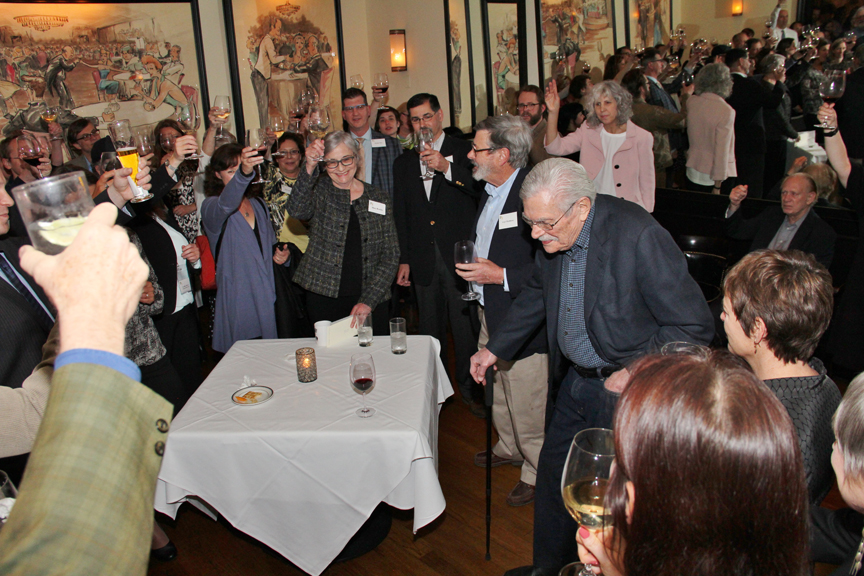 IPG recently hosted its second annual Publishers Summit in Chicago. More than 40 client publishers participated in two days of intensive seminars and workshops with IPG's sales, digital and marketing executives, as well as industry experts. During the summit, longtime sales rep Ted Heinecken, who retired from Fujii Associates in February, was honored at a cocktail party. Pictured: IPG CEO Curt Matthews (black jacket, light blue shirt), standing to Heinecken's right.


A Translation Guide to Common Bookseller Answers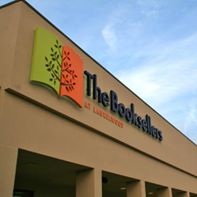 On the store's blog, Matt Nixon of The Booksellers at Laurelwood, Memphis, Tenn., offers a translation guide for bookseller answers to common questions. In his quest to match readers with the right book, Nixon navigates a minefield of personal tastes, at times deflecting or leaving things unsaid to avoid treating someone's favorite author like the "neighborhood opossum, unwelcome in even our trash can."
Question: "Have you read this book?"
Answer: "Yes" or "I did."
Translation: [with no additional context or qualifiers] "I didn't like it." (Note: If the book is one we liked, we'll volunteer more information. If it's one we really liked, we'll likely begin effusing or issuing declarations like "you want that book" or offering unequivocal praise like "oh, you picked a good one!" Booksellers love to talk about books they loved. If they liked a book you're considering, you'll know it.)

Answer: "I did. It was good, but not for everyone."
Translation: "I liked it, but I'm warning you: it's weird/disturbing/violent/difficult/impolitic/etc."

Answer: "Yeaaaaaaa-uh. It was... interesting... not for everyone...."
Translation: "It was definitely not for me or for anyone I call a friend."

Answer: "No, I haven't."
Translation: "No. And I have absolutely no plans to."

Answer: "It's been in my 'to-read' pile and I just haven't gotten around to it."
Translation: "I want to read it and I think I would recommend it, but I haven't actually read it. Read it and tell me if it needs to move to the top of the pile or if it should be banished from this exalted spot."
Question: "Do you know anything about this book?"

Answer: "No. I really don't...."
Translation: "Never seen it before." or "I've seen it, but never seen anyone buy it."

Answer: "It's been popular, but I haven't really heard anything about it."
Translation: "It's a book many have bought, but no one has liked enough to ever mention it again."

Answer: "People seem to love it...."
Translation: "Lots of people are buying it. They seem excited about it." or "Those who've read it seem to really love it."

Answer: "It's been popular. You'll likely enjoy it if you like that kind of thing."
Translation: "I don't read 'that kind of thing'. Those who do are buying it."

Answer: "I've read it."
Translation: [if unaccompanied by additional qualifiers or explanation] "I've read it. Don't."

Answer: "Yes. I actually read that."
Translation: "I didn't hate it."

Answer: "Yes. It's a good one."
Translation: "Yes. It's a good one."

Answer: "Yes. It was really terrific, if you're into that kind of thing. It's not for everyone."
Translation: "It was terrific, but I'm warning you, you may not be into 'that kind of thing' and 'that kind of thing' may be disturbing or confusing or nonsensical to you. I'm warning you."


Cool Idea of the Day: RiverRun's Short Story Contest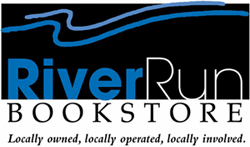 Riverrun Bookstore, Portsmouth, N.H., is launching a new writing contest: "Two years ago we had a novel contest, and it was great fun. And before that we did a local poetry anthology. We love short stories, and this is a chance for everyone, young and old, to sit down and polish up a piece of work, or start a new one.... If we receive more than 60 entries, RiverRun will publish a collection of chosen stories through its publishing business, Piscataqua Press." Check out the short story contest rules here.


Indies that 'Are Every Book Lover's Dream'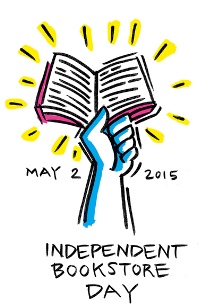 To help celebrate last Saturday's Independent Bookstore Day, Buzzfeed asked its community about their favorite booksellers, then featured "31 independent bookstores that are every book lover's dream."


Book Trailer of the Day: What You Can When You Can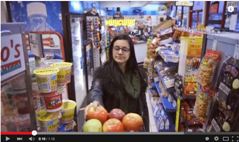 What You Can When You Can: Healthy Living on Your Terms by Carla Birnberg and Roni Noone (Seal Press), which celebrates the #wycwyc (pronounced "wickwick") philosophy.


Media and Movies
Media Heat: Gen. Ann Dunwoody on Andrea Mitchell Reports
This morning on the Today Show: Taryn Brumfitt, author of Embrace: My Story from Body Loather to Body Lover (New Holland Australia, $19.99, 9781742576183).
---
Tomorrow morning on the Today Show: Brian Grazer, co-author of A Curious Mind: The Secret to a Bigger Life (Simon & Schuster, $25.99, 9781476730752).

---

Tomorrow on VH1's Big Morning Buzz: Nicolle Wallace, author of Madam President: A Novel (Atria/Emily Bestler, $25, 9781476756899).

---

Tomorrow on MSNBC's Andrea Mitchell Reports: Ann Dunwoody, author of A Higher Standard: Leadership Strategies from America's First Female Four-Star General (Da Capo, $25.99, 9780738217796).

---

Tomorrow on the Talk: Charlie Palmer, author of Charlie Palmer's American Fare: Everyday Recipes from My Kitchens to Yours (Grand Central, $40, 9781455530991).

---

Tomorrow on Tavis Smiley: Frederick A.O. Schwarz Jr., author of Democracy in the Dark: The Seduction of Government Secrecy (New Press, $27.95, 9781620970515).

Also on Tavis Smiley: Patricia and Alana Raybon, authors of Undivided: A Muslim Daughter, Her Christian Mother, Their Path to Peace (Thomas Nelson, $22.99, 9780529113054).


TV: The Magicians; Cat's Cradle
The Syfy network has given a 12-episode series order to the pilot of Lev Grossman's The Magicians, Deadline.com reported. The cast includes Jason Ralph (A Most Violent Year), Stella Maeve (Chicago P.D.), Hale Appleman (Teeth), Arjun Gupta (Nurse Jackie) and Summer Bishil (Towelhead). Mike Cahill (I Origins) directed the pilot. The series will begin shooting in Vancouver, B.C., in July.

"The Magicians pilot beautifully delivers a world filled with wonder, fantasy and intrigue," said Syfy president Dave Howe. "We can't wait to delve deeper into the lives of Quentin and his college friends as they struggle with the enormity of their burgeoning powers--and unleash them upon the world."

"Ever since The Magicians was published, I've wanted to see this story onscreen," Grossman noted. "The people, the school, the other worlds, the magic. I'm so thrilled that it's finally happening, and I'm beyond thrilled that we found the right people to do it."

---

IM Global Television is adapting Kurt Vonnegut's novel Cat's Cradle for television. Entertainment Weekly reported that the studio is looking for a "high-level writer/showrunner" to develop the project with executive producer Brad Yonover and co-executive producer Sandi Love.

"Cat's Cradle is a true classic, not just in the science fiction genre, but in literature overall," said IM Global Television co-founder Mark Stern.


Books & Authors
Awards: BTBA; Commonwealth Short Story; British Sports Book
The finalists in both fiction and poetry categories have been selected for the 2015 Best Translated Book Award, sponsored by Three Percent. The two winning books will be announced May 27 during BookExpo America. Each receives $10,000, half to the author, half to the translator. The shortlisted titles are:

Poetry
Diorama by Rocío Cerón, translated from the Spanish by Anna Rosenwong (Mexico, Phoeneme)
Lazy Suzie by Suzanne Doppelt, translated from the French by Cole Swensen (France, Litmus Press)
Where Are the Trees Going? by Vénus Khoury-Ghata, translated from the French by Marilyn Hacker (Lebanon, Curbstone)
Diana's Tree by Alejandra Pizarnik, translated from the Spanish by Yvette Siegert (Argentina, Ugly Duckling)
Compleat Catalogue of Comedic Novelties by Lev Rubinstein, translated from the Russian by Philip Metres and Tatiana Tulchinsky (Russia, Ugly Duckling)
End of the City Map by Farhad Showghi, translated from the German by Rosmarie Waldrop (Germany, Burning Deck)

Fiction
The Last Lover by Can Xue, translated from the Chinese by Annelise Finegan Wasmoen (China, Yale University Press)
The Author and Me by Éric Chevillard, translated from the French by Jordan Stump (France, Dalkey Archive Press)
Fantomas Versus the Multinational Vampires by Julio Cortázar, translated from the Spanish by David Kurnick (Argentina, Semiotext(e))
Pushkin Hills by Sergei Dovlatov, translated from the Russian by Katherine Dovlatov (Russia, Counterpoint Press)
Those Who Leave and Those Who Stay by Elena Ferrante, translated from the Italian by Ann Goldstein (Italy, Europa Editions)
Things Look Different in the Light by Medardo Fraile, translated from the Spanish by Margaret Jull Costa (Spain, Pushkin Press)
Harlequin's Millions by Bohumil Hrabal, translated from the Czech by Stacey Knecht (Czech Republic, Archipelago Books)
The Woman Who Borrowed Memories by Tove Jansson, translated from the Swedish by Thomas Teal and Silvester Mazzarella (Finland, NYRB)
Faces in the Crowd by Valeria Luiselli, translated from the Spanish by Christina MacSweeney (Mexico, Coffee House Press)
La Grande by Juan José Saer, translated from the Spanish by Steve Dolph (Argentina, Open Letter Books)

---

Commonwealth Writers announced regional winners of the Commonwealth Short Story Prize. Each receives £2,500 (about $3,780). The overall winner, who will be announced September 8, receives £5,000 (about $7,560). Regional honorees:

Africa: "Light" by Lesley Nneka Arimah (Nigeria)
Asia: "The Umbrella Man" by Siddhartha Gigoo (India)
Canada & Europe: "The Human Phonograph" by Jonathan Tel (U.K.)
Caribbean: "The King of Settlement" by Kevin Jared Hosein (Trinidad & Tobago)
Pacific: "Famished Eels" Mary Rokonadravu (Fiji)

---

Shortlists have been announced for the 2015 Cross British Sports Book Awards. The category winners will be honored in London June 3, after which they will be promoted in a media and retail campaign with an online public vote determining the overall book of the year.


Book Brahmin: Kate Messner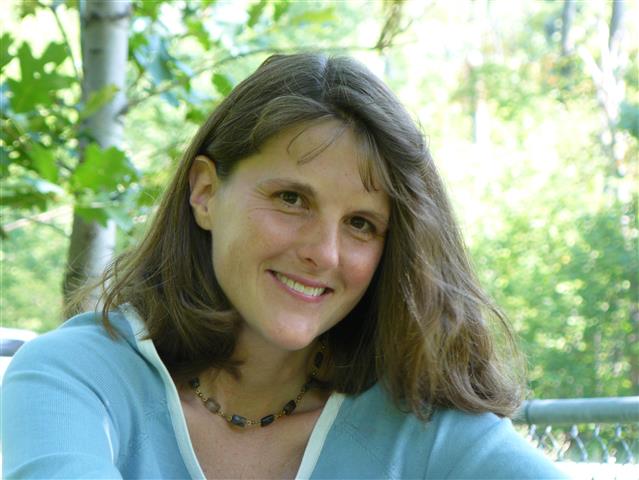 Kate Messner has been a classroom teacher and has written a variety of books, from picture books for youngest readers to early chapter books to middle-grade novels. She lives on Lake Champlain in New York State with her family. Her most recent book is How to Read a Story, illustrated by Mark Siegal (Chronicle Books).
On your nightstand now:
I don't have a nightstand because it broke under the weight of my books and I never replaced it. But here's what's on the floor by the bed:
Already read and not put away yet:
Milo Speck, Accidental Agent by Linda Urban (MG ARC--adventurous and hilarious)
How It Went Down by Kekla Magoon (YA novel in multiple voices--amazing.)
El Deafo by Cece Bell (my new favorite graphic novel)
The Case for Loving: The Fight for Interracial Marriage by Selina Alko, illustrated by Selina Alko and Sean Qualls (great NF picture book)
In progress:
Read Between the Lines by Jo Knowles
Hook's Revenge by Heidi Schulz
Pickle by Kim Baker
The Honest Truth by Dan Gemeinhart
Please Ignore Vera Dietz by A.S. King
The Brilliant World of Tom Gates by L. Pichon
After the Ecstasy, the Laundry by Jack Kornfield
The Lost Photographs of Captain Scott by David M. Wilson
The Worst Journey in the World by Apsley Cherry-Garrard
(Those last two are for research and are all Post-It Noted up.)
Favorite book when you were a child:
Everything by Beverly Cleary. Knowing Ramona Quimby and Ellen Tebbits made my childhood better and ballet class less terrible.
Your top five authors:
Confession: I agonized over this question. I made a huge list of authors whose work I love, but every time I whittled it down to five, there were no grown-up authors left. I love Ann Patchett, Lev Grossman, Bernd Heinrich and Anne Michaels (Fugitive Pieces is stunning). But my favorite favorite authors all write for kids: J.K. Rowling, Rebecca Stead, Sharon Draper, Linda Urban and Laurie Halse Anderson. I've read these authors' books aloud to my own kids and my classroom kids, when I was teaching. I laugh and cry and discover something new every single time.
Book you've faked reading:
The Scarlet Letter. Sorry, Mrs. Bronson.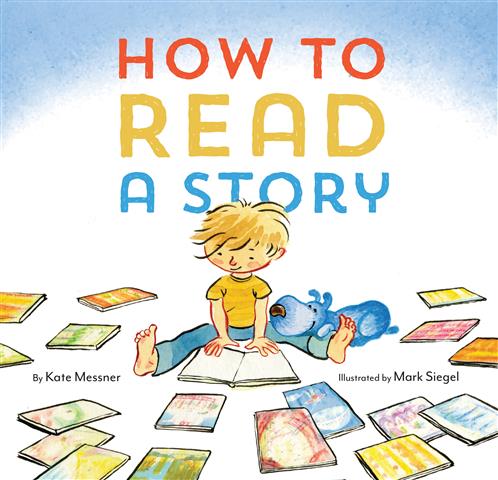 Book you're an evangelist for:
The Great Greene Heist by Varian Johnson, because it's a fun middle school heist with a great, diverse cast of characters. Golden Domes and Silver Lanterns: A Muslim Book of Colors by Hena Kahn, because it's a beautiful picture book, and I believe our best hope for the future is learning to understand one another. And Laura Ruby's YA novel Bone Gap. It's one of the most stunning, powerful books I've ever read and should be getting more attention.
Book you've bought for the cover:
Edible: An Adventure into the World of Eating Insects and the Last Great Hope to Save the Planet by Daniella Martin was on the "new" shelf at the university library where I do research, and I couldn't leave without it. I'd just read the United Nations' statement on insects as a possible solution to world hunger and environmental issues and was fascinated. The book is great. After I read it, I ordered a big box of edible insects to sample and share, and I'm working on a proposal about the concept of entomophagy for kids. Let me know if you want to try a grasshopper.
Book that changed your life:
Words Under the Words, which is a book of poetry by Naomi Shihab Nye. I bought it at an English teachers' conference bookstore in 2006, not long after I'd mostly given up on writing for publication. I remember reading the poems in my hotel room and crying because they were so true. The next day, when I went to hear her speak in the ballroom. She invited us to write in our notebooks and share. The words swirling around that room full of teacher-writers were so powerful, and I realized that I needed to start writing again.
Favorite line from a book:
"It is our choices, Harry, that show what we truly are, far more than our abilities." It's an Albus Dumbledore quote from Harry Potter and the Chamber of Secrets.
Book you most want to read again for the first time:
When You Reach Me by Rebecca Stead. I want to figure it out for the first time all over again.


Book Review
Children's Review: The Night World
The Night World by Mordicai Gerstein (Little, Brown, $18 hardcover, 40p., ages 3-6, 9780316188227, June 16, 2015)
Through the eyes of a redheaded boy narrator, Caldecott Medalist Mordicai Gerstein (The Man Who Walked Between the Towers) unlocks the wonders to be discovered at night and the magic of the sunrise.
The action begins before the title page. "Good night, Sylvie," the boy says to his black cat as it stares outside at a darkening landscape. A tricycle rests under the trees. Pink clouds pick up on the roses in the bushes beneath the boy's window. The title page shows the same scene, blackened to a starless night. Readers see only the outline of the child asleep. The sound of Sylvie's "meow"--in white type against the smoky-black background--prompts the child to sit bolt upright. The whites of the boy's eyes stare into the cat's green ones. Their green remains ever visible, even as the dark deepens with the story's progression.
Cat and child move like dancers through the dark house, where "everyone is sleeping, even the goldfish." Everything looks different to the boy in the dark. "Me-out!" cries Sylvie, as if the night gives voice to the cat. "It's coming.... It's almost here.... Hurry!" Outside in the dark, readers can just make out the tricycle in the shadows and the trees viewed from the boy's bedroom window. Now the sky is alight with stars. The boy thinks he sees roses, lilies and sunflowers: "Where are the colors?" he wonders. Gerstein plays with contrasts and shapes, and the way the child identifies the familiar things of his world without benefit of light and color.
Into the illustrations Gerstein tucks hidden rabbits, mice, raccoons and other animals. Are they really there? Or do the shadows give the appearance of their presence? The animals echo Sylvie's cryptic phrase, "It's coming.... It's almost here!" Next, birds are visible in the trees, and a robin cries, "It's on its way!" On the horizon, a glow appears that seems to emanate upwards. "Look!" says Sylvie. "Look! Look!" sing the birds. As if the light renders the night mute, "Suddenly all is still." The nocturnal creatures slip away, and the clouds turn pink and orange. Now Gerstein's acrylics, pen and ink, and colored pencil appear in all their majestic full colors. "It's here!" Sylvie says. The roses, lilies and sunflowers stand out in glorious detail.
"Good morning, everyone! It's going to be a beautiful day!" the boy cries to his family, entering the house. Sylvie's green eyes look back to the creatures nestled deep within the trees. It's as if all of nature has shared its secret with the boy, allowing him to witness the wonder of the sunrise. Marvelous. --Jennifer M. Brown, children's editor, Shelf Awareness
Shelf Talker: A Caldecott Medalist leads a boy and his cat on an adventure in the darkness, toward the prize that awaits them.


The Bestsellers
Top-Selling Self-Published Titles
The bestselling self-published books last week as compiled by IndieReader.com:

1. Inside the Dementia Epidemic by Martha Stettinius
2. The Stolen Dog by Tricia O'Malley
3. Valorous (Quantum Trilogy Book 2) by M.S. Force
4. Getting It All (Sapphire Falls Book Four) by Erin Nicholas
5. A Spirited Tail (Mystic Notch Cozy Mystery Series: Volume 2) by Leighann Dobbs
6. Diamonds by K.A. Linde
7. All I Ever Need Is You by Bella Andre
8. His Proposed Deal by Sandi Lynn
9. Rose Gardner Mystery Box Set #2 by Denise Grover Swank
10. Luke by Cassia Leo and Kaia Stone

[Many thanks to IndieReader.com!]