Shelf Awareness for Thursday, March 26, 2015

News
Council for Wisconsin Writers Honors Daniel Goldin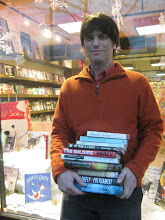 Goldin
The Council for Wisconsin Writers will present its biennial $500 Christopher Latham Sholes Award for encouraging and supporting Wisconsin writers to one of our favorite booksellers, Daniel Goldin, owner of Milwaukee's Boswell Book Company, which "plays host to dozens of author events featuring Wisconsin writers each year," the Journal Sentinel reported. Goldin will be honored May 16 during CWW's annual awards banquet.


Amazon: More Seattle Office Space; Prime Now in Dallas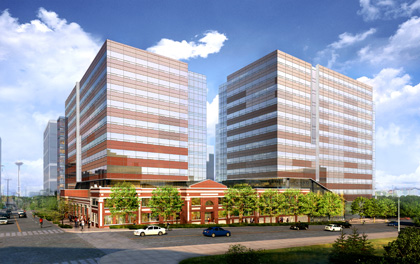 Amazon's lease of a full city block in Seattle's South Lake Union neighborhood, next to its headquarters, "puts the firm on track to eventually occupy about 10 million square feet in downtown Seattle--or one-fourth of the market's inventory of premium office space," the Seattle Times reported. On Tuesday, the company confirmed it will move into 817,000 square feet at Troy Block, a two-building complex.

"We've agreed to lease the Troy Block and we're really excited to continue growing our urban campus in the heart of Seattle," John Schoettler, Amazon director of global real estate and facilities.

Amazon's "rapid growth has put pressure on rents for offices and apartments in the area, even as it's ignited an unprecedented boom in apartment construction," the Seattle Times wrote.

"Every Seattle office tenant who has negotiated a lease in the last couple of years has felt the 'Amazon Effect,' " said tenant broker Brian Hayden of Flinn Ferguson. "The rate at which Amazon has been absorbing space has had a significant effect on Seattle's overall vacancy rate, which increases landlord confidence and puts upward pressure on rents."

---

In other Amazon news, the company's Prime Now one-hour delivery service is expanding to select Dallas-area zip codes and will add more zip codes in the city and surrounding areas soon. The online retailer also offers the service in Baltimore, Miami and New York City, where Prime customers can receive deliveries from 8 a.m. to 10 p.m., seven days a week. Two-hour delivery is free, and delivery within an hour in specified ZIP codes costs $7.99.

"Our existing operations in Dallas-area that utilize advanced technology to fulfill customer orders are now home to a Prime Now hub that is fueling this super-fast delivery," said Dave Clark, Amazon's senior v-p of worldwide operations.


Mun Is New Oyster CFO
E-book subscription service Oyster has named Jeannie Mun as its new chief financial officer. Mun was previously the CFO of global technology company MediaMath. In addition, Oyster hired former Netflix CFO Barry McCarthy as an adviser.


Obituary Notes: Martyn Goff; Peggy Rae Sapienza
Martyn Goff, who created the Booker Prize, administered it for three decades and "shaped it into one of the world's most prestigious literary awards," died yesterday, the Guardian reported. He was 88. When Goff stepped down from the prize in 2002, John Sutherland wrote: "The current health of English fiction can be explained in two words: Martyn Goff."

Jonathan Taylor, chair of the Booker Foundation, said, "Martyn was a wonderful advocate and administrator of the prize for so many years. His contribution was invaluable and under Martyn the prize grew in stature and reputation, not least because of his tireless championing of contemporary fiction of the highest quality."

---

Convention organizer Peggy Rae Sapienza, who "was an important figure in convention fandom," died March 22, Locus magazine reported. She was 70. Sapienza chaired Bucconeer, the 1998 Baltimore Worldcon, and was the North American Agent for Nippon, the Japanese Worldcon in 2007, Locus noted, adding that she chaired the Nebula Awards Weekends in 2011 and 2012, co-chaired the 2014 World Fantasy Convention and "was a vital committee member at many other major cons."


Notes
Image of the Day: An Evening at the Mysterious Bookshop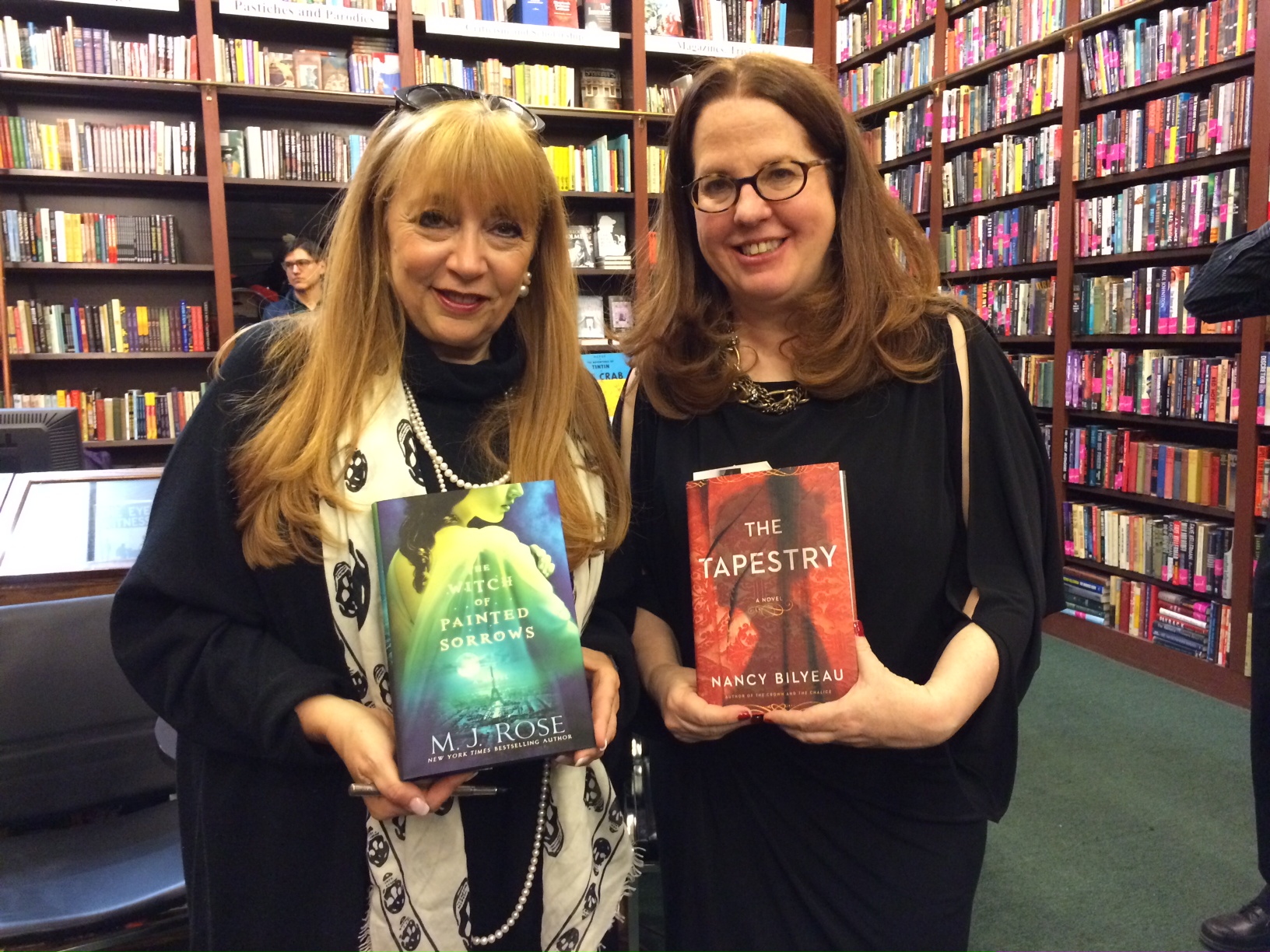 Last night, M.J. Rose (left), author of The Witch of Painted Sorrows (Atria), and Nancy Bilyeau, author of The Tapestry (Touchstone), read from and signed their new books for a crowd of more than 100 at the Mysterious Bookshop in New York City.


Cool Idea of the Day: Boulder's Radio Book Club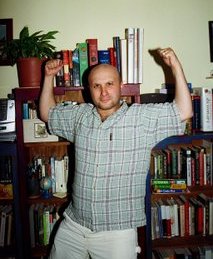 Kashkashian
Radio station KGNU is partnering with the Boulder Book Store, Boulder, Colo., for a new radio book club. Each month, Arsen Kashkashian, the bookstore's head buyer, "will select a book to inspire the KGNU listening audience to read along together. We will then be joined live in studio by the author for a call in show and book discussion."

"I think you read a book and it's kind of a solitary experience and once you've read it and immersed yourself in this world, it's great to have somebody to bounce ideas off of," Kashashian said.


'Top 5 Reasons to Read the RoscoeBooks Blog'
"We started this blog for the same reason the store exists in the first place: To connect our favorite readers with great books," RoscoeBooks, Chicago Ill., noted in offering the 'top 5 reasons to read the RoscoeBooks blog," including:
Let Us Be Your Bookish Curators.
We Are Not an Algorithm.
All The Events!
Be Part of a Community.
Fun!


Personnel Changes at Diamond Book Distributors, HarperCollins
At Diamond Book Distributors:

Stuart Carter has been promoted to sales manager for Barnes & Noble, Barnes & Noble College, BN.com and Hastings and continues to manage the Hudson Booksellers and HMS Host airport accounts. Prior to joining Diamond 10 years ago, he was a buyer at Borders/Waldenbooks as well as HMS Host.

Josh Hayes is joining the company as director of e-commerce business development, managing the global supply chain with Amazon North America, Europe, China, Japan and Brazil, as well as all existing and emerging e-commerce opportunities worldwide. He worked for the company once before, leaving in 2012 to pursue other interests, including working as a senior inventory manager for Chrysler.
---
Effective March 30, Brian Perrin will join the Harper marketing department as senior director, marketing and digital product development, for HarperWave and Harper Business. Before joining HarperCollins in 2012 as executive director of digital product development in the corporate marketing department, he held editorial, digital and senior marketing positions at Morrow, Running Press and Rodale, among other companies.


Book Trailer of the Day: Unabrow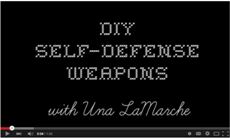 Unabrow: Misadventures of a Late Bloomer by Una LaMarche (Plume).


Media and Movies
Media Heat: Annie Cohen-Solal on PBS's Charlie Rose
Tonight on PBS's Charlie Rose: Annie Cohen-Solal, author of Mark Rothko: Toward the Light in the Chapel (Yale University Press, $25, 9780300182040).


Rosalyn Story's Wading Home Adapted as Opera
On Thursday, April 2, Wading Home: An Opera of New Orleans will make its premiere at the Dallas City Performance Hall in Dallas, Tex. The opera, produced by the Black Academy of Arts and Letters to commemorate the 10th anniversary of Hurricane Katrina, is an adaptation of Rosalyn Story's 2010 novel Wading Home: A Novel of New Orleans (Agate Bolden). Set in the aftermath of Hurricane Katrina, both the novel and opera follow a family as they attempt to find each other and survive in the flooded city.
The adaptation was composed by Mary Alice Rich, a three-time winner of the Texas Orchestra Directors' Composition Contest, and features baritone Donnie Ray Albert in a lead role. The premiere performance is free and open to the public; any donations will go to Roots of Music, a music and tutoring program in New Orleans, and the Bruce Foote Scholarship Foundation in Dallas, which provides scholarships to vocal students at Southern Methodist University.
In a post on Agate's website discussing how the adaptation came to be, Rosalyn Story wrote: "We hope that as the 10th anniversary of the storm approaches, our production will shed light on the truth of the aftermath of the devastation: that even though there is the undeniable progress in this city revived from near-destruction, the struggle continues for those in the areas hardest hit, the low-lying, workaday neighborhoods filled with people who have contributed so much to New Orleans' incredibly rich culture."


This Weekend on Book TV: The Virginia Festival of the Book
Book TV airs on C-Span 2 this weekend from 8 a.m. Saturday to 8 a.m. Monday and focuses on political and historical books as well as the book industry. The following are highlights for this coming weekend. For more information, go to Book TV's website.

Saturday, March 28
12 p.m. A panel discussion on the Vietnam War from the 2015 Virginia Festival of the Book. (Re-airs Sunday at 12 a.m.)

1 p.m. A panel on community organizing from the Virginia Festival of the Book, featuring Zephyr Teachout, author of Corruption in America: From Benjamin Franklin's Snuff Box to Citizens United (Harvard University Press, $29.95, 9780674050402). (Re-airs Sunday at 1 a.m.)

2 p.m. A panel on money and politics from the Virginia Festival of the Book. (Re-airs Sunday at 2 a.m.)

3 p.m. A panel on government and corruption from the Virginia Festival of the Book, featuring Zephyr Teachout. (Re-airs Sunday at 3 a.m.).

4 p.m. A panel discussion on climate change and superstorms from the Virginia Festival of the Book, with Kim Cross, author of What Stands in a Storm: Three Days in the Worst Superstorm to Hit the South's Tornado Alley (Atria, $25, 9781476763064). (Re-airs Sunday at 4 a.m.)

7:45 p.m. Melissa Lane, author of The Birth of Politics: Eight Greek and Roman Political Ideas and Why They Matter (Princeton University Press, $26.95, 9780691166476). (Re-airs Sunday at 1:40 p.m. and Monday at 1:40 a.m.)

8 p.m. Roseanne Montillo, author of The Wilderness of Ruin: A Tale of Madness, Fire, and the Hunt for America's Youngest Serial Killer (Morrow, $26.99, 9780062273475). (Re-airs Sunday at 11:15 a.m.)

8:45 p.m. Jeffrey Sachs, author of The Age of Sustainable Development (Columbia University Press, $34.95, 9780231173155). (Re-airs Sunday at 5 p.m.)

10 p.m. Peter Wallison, author of Hidden in Plain Sight: What Really Caused the World's Worst Financial Crisis and Why It Could Happen Again (Encounter Books, $27.99, 9781594037702). (Re-airs Sunday at 9 p.m. and Monday at 12 a.m. and 3 a.m.)

11 p.m. Andrew Cockburn, author of Kill Chain: The Rise of the High-Tech Assassins (Holt, $28, 9780805099263), at Book Culture bookstore in New York City.

Sunday, March 29
1 p.m. David Cannadine, author of The Undivided Past: Humanity Beyond Our Differences (Knopf, $26.95, 9780307269072). (Re-airs Monday at 1 a.m.)

7:30 p.m. Erick Stakelbeck, author of ISIS Exposed: Beheadings, Slavery, and the Hellish Reality of Radical Islam (Regnery, $29.99, 9781621573777).

10 p.m. Jay Smith and Mary Willingham, authors of Cheated: The UNC Scandal, the Education of Athletes, and the Future of Big-Time College Sports (Potomac Books, $26.95, 9781612347288), at Quail Ridge Books & Music in Raleigh, N.C.

11 p.m. Garry Wills, author of The Future of the Catholic Church with Pope Francis (Viking, $27.95, 9780525426967), at Politics & Prose Bookstore in Washington, D.C.


Books & Authors
Awards: James Beard; Walter Scott
The James Beard Foundation announced its 2015 book award nominations in 12 categories. The complete shortlists can be found here. Winners will be announced April 24, along with the Cookbook of the Year Award and this year's Cookbook Hall of Fame inductee.

---

The shortlist for the £25,000 (about $37,270) Walter Scott Prize for Historical Fiction has been released. The winner will be announced June 13. The shortlisted titles are:

The Zone of Interest by Martin Amis
The Lie by Helen Dunmore
Viper Wine by Hermione Eyre
In the Wolf's Mouth by Adam Foulds
Arctic Summer by Damon Galgut
A God in Every Stone by Kamila Shamsie
The Ten Thousand Things by John Spurling


IndieBound: Other Indie Favorites
From last week's Indie bestseller lists, available at IndieBound.org, here are the recommended titles, which are also Indie Next Great Reads:

Hardcover
Barefoot Dogs: Stories by Antonio Ruiz-Camacho (Scribner, $23, 9781476784960). "What people lose defines how they live their lives and this vibrant collection of stories illustrates this point with a literary verve that is electrifying! When the patriarch of a rich and thriving Mexican family is kidnapped, the family scatters across the world to save themselves. Ruiz-Camacho focuses on the lives of the rich and privileged in Mexican society, so used to servants and having things done for them that when the Arteaga family is left to its own devices, they have difficulty coping. This is a very entertaining and moving collection of interwoven stories highlighting the profound talent of a new author. Thought-provoking and memorable." --Raul Chapa, BookPeople, Austin, Tex.

A Little Life: A Novel by Hanya Yanagihara (Doubleday, $30, 9780385539258) "With heartaching perfection, Yanagihara follows four college roommates through three decades of relationships, careers, struggles, and triumphs. She opens episodic windows into the worlds of JB, Malcolm, Willem, and Jude--the artist, the architect, the actor, and the lawyer. At the novel's heart is Jude, the group's emotional epicenter and its eternal mystery who is determined to keep his past hidden and to shoulder its terrible effects on the present. A Little Life is a deeply felt journey through friendship, love, trust, and hurt that immerses the reader so fully each character becomes a friend and the intricacies of their lives are sorely missed after the last page is turned." --Melinda Powers, Bookshop Santa Cruz, Santa Cruz, Calif.

Paperback
The Sun and Other Stars: A Novel by Brigid Pasulka (Simon & Schuster, $16, 9781451667127). "This is a wondrous novel that radiates with poignant, witty insights on love, loss, loyalty, and sacrifice. Pasulka's sharp, engaging prose transports readers to a seaside Italian village and immerses them in community gossip, family dramas, and personal discoveries spurred by an obsession with soccer. It is a delightfully consuming story that will leave readers satiated and smiling." --Anderson McKean, Page & Palette, Fairhope, Ala.

For Ages 4 to 8
Hoot Owl, Master of Disguise by Sean Taylor, illustrated by Jean Jullien (Candlewick, $15.99, 9780763675783). "Bold, colorful illustrations complement this suspenseful tale of a clever and hungry little hoot owl. He uses many disguises in his hunt for dinner, but they don't seem to be enough to do the trick. Will his last attempt finally be masterful enough to succeed? You will never look at a decorative birdbath the same way again!" --Ashley Despain, Green Apple Books, San Francisco, Calif.

For Teen Readers
Kalahari by Jessica Khoury (Razorbill, $17.99, 9781595147653). "When an educational safari goes wrong, five teens are stranded in the Kalahari Desert without a guide. Sarah, the daughter of zoologists, must keep them alive and get them to safety. Corpus is a scientific research company that experiments on everything and has no regard for the lives that are affected. The result of a Corpus experiment becomes the stranded group's greatest challenge. Filled with first loves, romance, adventure, and a crazy scientific experiment, Kalahari captivates readers from the first page. I can't wait to read the next book in the Corpus series!" --Dalene Kolb, Mystery Ink, Huntington Beach, Calif.

Children's Illustrated
Monkey and Duck Quack Up! by Jennifer Hamburg (Scholastic Press, $17.99, 9780545645140). "Monkey wants to go on a three-day cruise by winning a rhyming competition. He just knows that he and his friend Duck can do it! He says, 'Soap, rope, hope,' and Duck says, 'Quack.' He says, 'Cat, hat, rat,' and Duck says, 'Quack.' This isn't going as expected. But Monkey hatches a clever plan to trick Duck and win the competition. Will he do it? This is a wonderful rhyming read-aloud!" --Jessilynn Norcross, McLean & Eakin Booksellers, Petoskey, Mich.

[Many thanks to IndieBound and the ABA!]


Attainment: New Titles Out Next Week
Selected new titles appearing next Monday and Tuesday, March 30 and 31:


In Defense of a Liberal Education by Fareed Zakaria (Norton, $23.95, 9780393247688) argues in favor of liberal arts degrees.

Scent of Triumph: A Novel of Perfume and Passion by Jan Moran (St. Martin's Griffin, $15.99, 9781250048905) follows a French perfumer during World War II.

The Dead Play On by Heather Graham (Mira, $24.95, 9780778317739) continues the romantic suspense Cafferty & Quinn series.

The Patriot Threat by Steve Berry (Minotaur, $27.99, 9781250056238) is the 10th Cotton Malone thriller.

Normal by Graeme Cameron (Mira, $24.95, 9780778318507) follows a serial killer who falls in love.

Trisha's Table: My Feel-Good Favorites for a Balanced Life by Trisha Yearwood and Beth Yearwood Bernard (Clarkson Potter, $29.99, 9780804186155) is a cookbook by a country music star and Food Network host.

Amish Confidential by "Lebanon" Levi Stoltzfus and Ellis Henican (Gallery, $24.99, 9781501110306) is co-authored by the star of Discovery Channel's Amish Mafia.

From Jailer to Jailed: My Journey from Correction and Police Commissioner to Inmate #84888-054 by Bernard B. Kerik (Threshold Editions, $27, 9781476783703) is the memoir of the former NYPD commissioner given four years for fraud.


Book Review
Review: In the Home of the Famous Dead: Collected Poems
In the Home of the Famous Dead: Collected Poems by Jo McDougall (University of Arkansas Press, $24.95 trade paper, 9781557289117, April 1, 2015)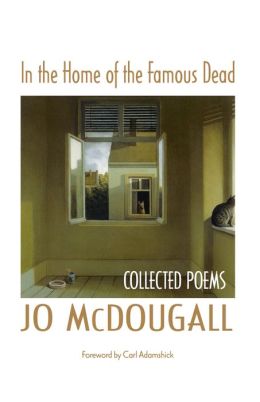 Jo McDougall's In the Home of the Famous Dead: Collected Poems is filled to the brim with magical verse. Take, for example, "How to Imagine How It Will Be When the Doctor Comes Out to Say," from her fifth collection, Dirt:
Think of a man in Holland
the moment he sees a first break in the dike.
Think of Anne Frank at the moment she recognizes
the sound on the stair.
McDougall's work descends from the Imagist poets: H.D., William Carlos Williams, the early Ezra Pound and, today, Gary Snyder and Robert Bly. What Pound would identify as precise visual images is the hallmark of her work. Out of more than 300 poems collected here, only six are longer than a page, many are just a few lines. They are sharp, clear and filled with striking images and metaphors that often are the whole poem. For example, "A Southerner in Kansas Recalls Trees":
Living without them, she takes solace
in hedges or in weeds.
Some nights,
alone in the house,
she lies face down on the wood floor.
A Southerner by birth, she grew up on a rice farm in southeast Arkansas, her native world. Kansas, where she moved much later, is her adopted world. These landscapes affect her language; their people populate her poems. She has the knack to capture "Kansas in Winter," with the "farmhouses, their squares of glass dumb/ against a sky empty of birds." Or to show us "Snow in Arkansas": "it flirts with the ground--/ a diva among the awe-struck,/ heady with success,/ warmly received." Then it leaves, "satisfied with the havoc,/ the rave reviews,/ gone on up north/ to be with its people."
There is much humor in McDougall's poems, too, like the lines of "When the Buck or Two Steakhouse Changed Hands" in her second book, The Woman in the Next Booth:
They put plastic over the menus.
They told the waitresses to wear white shoes.
They fired Rita.
They threw out the unclaimed keys
and the pelican with a toothpick
that bowed as you left.
There is also sadness, as when "The Crib at Buffalo Antiques" comes into her gaze:
I touch the crib
seeing the mother and the father and the preacher,
the wind on a hill,
the shovels nicking the small stones.
In his appropriately brief foreword, poet Carl Adamshick describes McDougall as a psychologist or psychoanalyst "interpreting image and symbol." She invites us in to meet those she has known--the spinsters, the girl in a sundress, the voice of the radio announcer, a farm wife--or to go with her into the home of the famous dead, the "way we first enter a hospital room/ except that we don't have to talk to anyone."
These masterful, quiet, subtle poems flutter about delicately like moths in a corner. Don't blink or you might miss one. --Tom Lavoie, former publisher
Shelf Talker: This treasure of a collection will put Jo McDougall on the map of outstanding American poets.