Shelf Awareness for Thursday, May 19, 2011

News
Image of the Day: Bookstore Cheers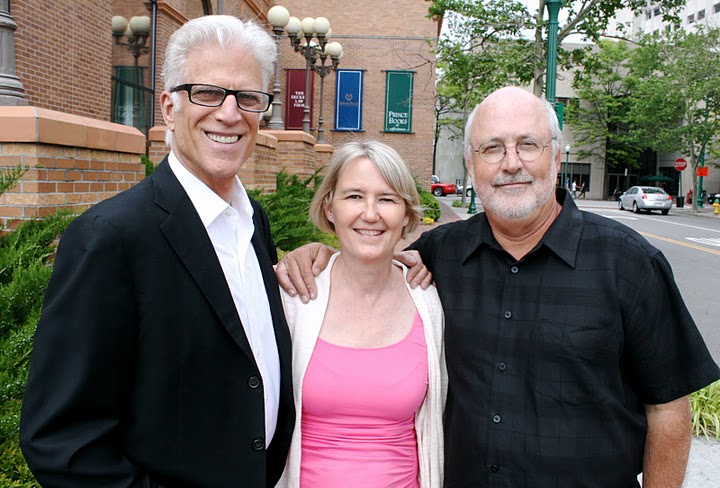 Last Saturday, Prince Books, Norfolk, Va., hosted a discussion and book signing featuring Ted Danson and Michael D'Orso, authors of Oceana: Our Endangered Oceans and What We Can Do to Save Them (Rodale Books). Here are: (from l.) Danson; Prince Books owner Sarah Pishko; and D'Orso, who is a local writer and former Virginian-Pilot reporter.


Notes: South Carolina Amazon Flip Flop; Powerful POD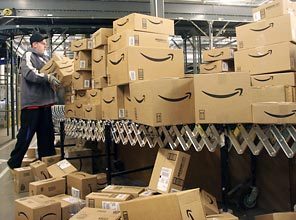 Yesterday, in a move the State called a "stunning reversal," the South Carolina House passed a measure 97-20 that would give Amazon a sales tax exemption for the next five years. Lexington County lawmakers and business leaders "said Amazon could build three additional sites in South Carolina if it did not have to collect sales taxes from state residents for five years. Two of the other sites are in Spartanburg and Cayce," the State wrote.

Just last month the House had voted 71-47 against the same proposal, prompting Amazon to abandon plans to build a distribution center in Lexington County (Shelf Awareness, April 29, 2011).
House leaders indicated that Amazon had "upped the ante in its quest to get a sales tax exemption approved by the Legislature," according to
Fox Carolina News
. House Majority Leader Kenny Bingham said Amazon "is pledging to create at least 2,000 full-time jobs with health benefits and invest at least $125 million. That's up from the 1,250 jobs and $90 million investment previously promised."
The bill now goes to the Senate, and
WSPA-7
reported that Governor Nikki Haley reiterated that although she opposes the exemption she will not to veto it.
Lexington Representative Bingham said, "We can either accept absolutely nothing and say, 'Well, because that's unfair we're not going to do anything about it.' We can do that. Or we can accept the jobs and then rectify this in four-and-a-half years when this exemption expires."
---
Despite the growing popularity of e-books, traditional printed book output last grew 3%, to 316,480 titles in 2010, according to Bowker's annual report on U.S. print book publishing, based on preliminary figures from U.S. publishers.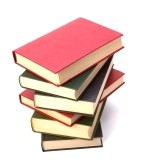 The "non-traditional sector"--books marketed almost exclusively online and largely POD titles from reprint houses specializing in public domain works and by presses catering to self-publishers and micro-niche publications--jumped 169%, to more than 2.7 million titles in 2010. Three companies are responsible for most of these titles, accounting for almost 87% of all titles published last year: BiblioBazaar, General Books and Kessinger Publishing.

In the traditional categories, science and technology were "the leading areas of growth" as consumers purchased information for business and careers. Computer titles rose 51%, science was up 37% and technology jumped 35%. Categories that fell the most--"subject to discretionary spending"--were literature, down 29%; poetry, off 15%; history, down 12%; and biography, off 12%. Fiction fell 3%, continuing a decline from its high point in 2007.

"These publication figures from both traditional and non-traditional publishers confirm that print production is alive and well, and can still be supported in this highly dynamic marketplace," said Kelly Gallagher, v-p of publishing services for Bowker.
---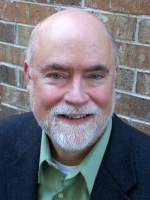 Scott Lubeck has resigned as executive director of the Book Industry Study Group for personal reasons and is returning to Austin, Texas. He had joined BISG early last year (Shelf Awareness, January 6, 2010).

For the second time in two years, BISG has formed a search committee for a new executive director. In the meantime, deputy executive director Angela Bole will again act as executive director on an interim basis.

BISG chair Dominique Raccah of Sourcebooks wished Lubeck well and thanked him "for his contributions, which have benefited BISG tremendously."

Lubeck said he "appreciated the opportunity to serve this important organization and to work with its Executive Committee, Board, membership and staff. It has truly been an honor. I intend to remain a vital part of this industry, and to remain active in BISG and a supporter of its many initiatives."
---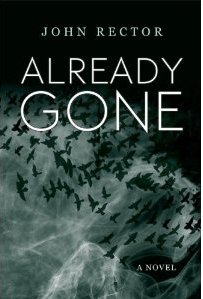 Amazon.com has launched a fifth publishing imprint, Thomas & Mercer, which will focus on mysteries and thrillers. Its first four titles, which will be available on the Kindle, in print and audio formats at amazon.com as well as at "national and independent booksellers." (We're not at all sure how that will work!) The imprint is named for the streets where Amazon's headquarters are in Seattle.

The first four Thomas & Mercer titles, to be released this fall, are Resuscitation by D.M. Annechino, Stirred by J.A. Konrath and Blake Crouch, The Immortalists by Kyle Mills and Already Gone by John Rector.
---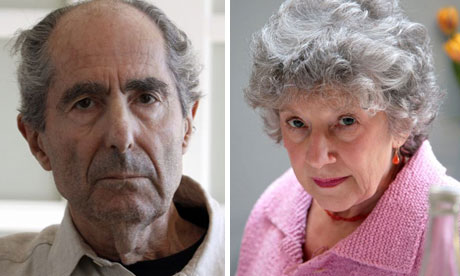 One of the three judges for the Man Booker International prize, which was awarded yesterday to Philip Roth, has withdrawn from the panel in protest over Roth's win.

Carmen Callil, founder of the feminist publishing house Virago and author of Bad Faith, a history of Vichy France, told the Guardian that Roth "goes on and on and on about the same subject in almost every single book. It's as though he's sitting on your face and you can't breathe."

She added, "I don't rate him as a writer at all. I made it clear that I wouldn't have put him on the longlist, so I was amazed when he stayed there. He was the only one I didn't admire--all the others were fine. Roth goes to the core of [the other judges'] beings. But he certainly doesn't go to the core of mine... Emperor's clothes: in 20 years' time will anyone read him?"

Callil will elaborate in a column in the Guardian Review on Saturday.

Judges chair Rick Gekoski, a rare book dealer and author, said that the panel's decision to honor Roth came "slowly and with a great deal of discussion and a considerable amount of argument. Three is a very dangerous number, a hard number to come to a decision. Two people came in very, very strongly supporting one writer, and one not." He said a compromise would have let to a winner none of the three would have been passionate about.

Gekoski defended Roth at length, saying in part, "In 1959 he writes Goodbye, Columbus and it's a masterpiece, magnificent. Fifty-one years later he's 78 years old and he writes Nemesis and it is so wonderful, such a terrific novel.... Tell me one other writer who 50 years apart writes masterpieces."
---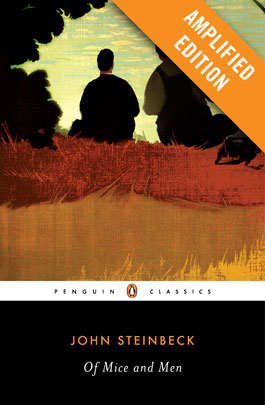 Congratulations to Penguin Classics, which is celebrating its 65th anniversary in a very au courant way: it's releasing several enhanced e-books that will allow the user, as the company put, "to experience, in a digital environment, the quality we have come to expect from Penguin."

The first title is John Steinbeck's Of Mice and Men: Amplified, just released, which includes an exclusive audio interview with James Earl Jones about his stage performances in Of Mice and Men; a video slideshow of Dust Bowl images by Dorothea Lange; the poem "To a Mouse, On Turning Her Up in Her Nest with the Plough, November 1785" by Robert Burns, the source of the novel's title; stills from the 1992 film adaptation starring Gary Sinise and John Malkovich; Steinbeck's 1962 Nobel speech; a q&a with composer and librettist Carlisle Floyd on Of Mice and Men as an American classic opera; and an introduction and suggested further reading by Susan Shillinglaw, Professor of English at San Jose State University and Scholar-in-Residence at the National Steinbeck Center in Salinas.

Next month Penguin Classics will release an On the Road book app that has many pictures of Jack Kerouac and the era, a reading by Kerouac and an interactive map of his road trips.
---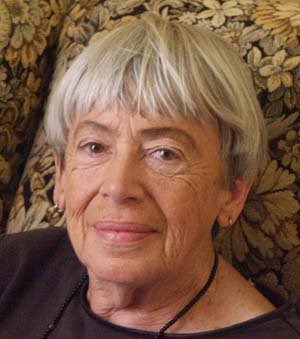 On the Pacific Northwest Booksellers Association's Northwest Book Lovers website, Ursula K. Le Guin mused on how digital change is affecting her and the book world. On a personal level, she noted that although she writes, edits and reads on screen, she cannot read on screen for pleasure, in part because she likes to read lying down and hasn't found a suitable e-reader for that position. As a professional writer, she worries about e-contractual issues with publishers, but noted that many in the business are "riding the avalanche" together.

As a kind of cultural custodian, she said, "I welcome e-publication, so long as it works like an immense new-and-used bookstore network including bookstores selling both paper and e-books--and so long as it is fully and freely hooked up with the public libraries. The almost total failure of our schools to teach literature is causing a disastrous break in cultural continuity; many young people have read nothing written before 1990 or even 2000. E-publication offers vast availability and accessibility to older texts via our libraries."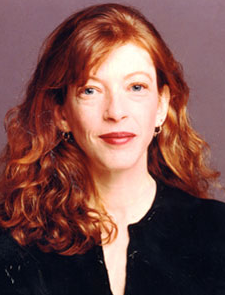 At the same time, Susan Orlean, profiled in the New York Times, is publishing the essay "Animalish" as a Kindle Single, which will retail for $1.99. She told the paper that she didn't see the material as suitable for an essay in the New Yorker, where she is a staff writer.

Despite her bucolic life on a farm in upstate New York, Orlean is "a devotee of the new media, blogging and tweeting at an enthusiastic pace," the Times wrote. She commented: "It's especially funny because I used to think that I was kind of old fashioned. The subjects I write about, the spirit in which I write, seemed in a way rather traditional. And I thought, the new world is coming and this is the way I want to write and I'm not sure how I'll fit into the new world as it changes." Twitter is probably all the more interesting to her, she said, because she is not around people the way she would be if she lived in the city.
---

Something good is cooking at Bitter Creek Books, Vernal, Utah, now that the shop has added the Backdoor Grille, Vernal Express reported. When owners Allan and Kathy Mashburn had to move their bookstore from its location of 30 years, "We wanted to come downtown to help support old town and bring some rejuvenation of life downtown, and we hoped a bookstore would do that." As they renovated, they realized there wasn't a good place nearby to get something to eat. "That's when we decided we should remodel the very back and open up a little soup and sandwich shop, so that other people who may not want to go out of town to get something to eat, they can just stay right here," Kathy said.

---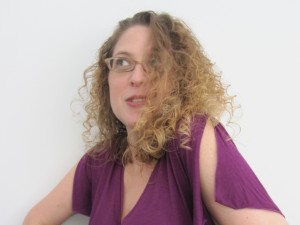 Algonquin's latest Booksellers Rock! profile is of Debra Linn of Books & Books who is one of two events and marketing directors for the company with stores in south Florida, the Cayman Islands and Westhampton Beach, N.Y., and who has "never met a double entendre she doesn't like."

Our favorite questions and answers involve two "damn events" at which she broke toes; a frequently asked customer question at events: "Do you sell the book?"; and the thing at Books & Books "you won't find at any other store: a table signed by three presidents (Carter, Clinton and W.), two First Ladies (Clinton and Laura Bush), two Secretaries of State (Clinton and Albright), Julie Andrews, Barbara Walters, Kurt Vonnegut- and Paul McCartney (!), among many others."
---
Book trailer of the day: An all-star cast turns out to wish a happy 10th birthday to Take Me Out of the Bathtub and Other Silly Dilly Songs by Alan Katz, illustrated by David Catrow (Margaret K. McElderry/S&S). (No, Jorge Posada does not sing "Take Me Out of the Line-Up.")
---

"Immigration has been on my mind lately," wrote Emily St. John Mandel to introduce "Migrations: A Reading List" at the Millions. "Migration in its various forms is at the heart of a great many of my favorite plots in fiction," she observed. "But beyond that it seems to me that migration, as an idea of motion, is inextricable from good fiction. Your characters must change--they must move, psychically at least, from point A to point B--and the plot must move forward."

---

Reggie Nadelson, author of the Artie Cohen mystery series, chose her top 10 jazz books for the Guardian, noting that of "the books I've chosen, there are three where the authors somehow achieve a kind of 'jazz prose,' this without forgetting the narrative. Of the thousands of nonfiction books about jazz and jazz musicians, I've picked those that seem to really illuminate their subjects in an original way, and tell you something new about the music and the musicians, something new about American culture."

---

To pass the time as you await the end of the world Saturday (Oh, haven't you heard?), NPR offered some reading recommendations in the form of "Three Extreme Tales of Tribulation for the Apocalypse."

---

"Ten novels that will disturb even the coldest of hearts" were showcased by Flavorwire, which featured "books that expose the darker side of humanity--a roundup of the most disturbing novels and short stories through time, if you will."

---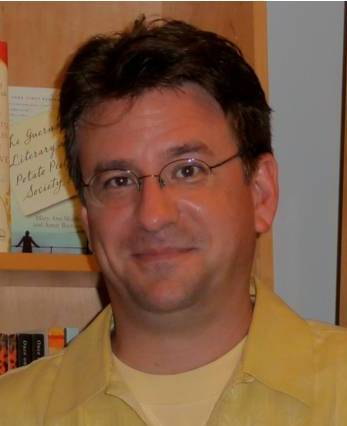 Paul Hanson is leaving Eagle Harbor Book Co., Bainbridge Island, Wash., to move north to Bellingham, Wash., where he will join the staff of Village Books. His tenure at Eagle Harbor ends on Thursday, June 2. He takes a long break, then reports to work at Village Books on Monday, June 6.

Hanson has worked at Eagle Harbor for 16 years and is a former president of the Pacific Northwest Booksellers Association.

Village Books co-owner Chuck Robinson said of Hanson, "We've known him for years and have had the pleasure of watching him grow in this business. His passion for bookselling, his energy, and his thoughtful approach to all matters will be welcomed here, and we think he'll fit in well." Congratulations, Paul!


BEA Previews: Distance Signing; Hey, Boo; Sutro Apps
On Tuesday and Wednesday next week Ingram Content Group is holding e-book cover signings with Margaret Atwood, Michael Chabon, Svetlana Chmakova, Neil Gaiman, Mark Jeffrey, Erica Jong, Peter Meyers, Gena Showalter and Bryan O'Malley. The authors will sign e-book covers with iDoLVine's LiveSign e-book signing service, which is based on Long Pen technology, developed by Atwood's company, Syngrafii, formerly called Unotchit.

Ingram's booth is 4338; iDoLVine is at 5032.
---
For a change of medium during BEA--but remaining in the world of books--go to the Quad Cinemas at 34 W. 13th St., where Hey, Boo: Harper Lee and To Kill a Mockingbird, a documentary about the author and her much-beloved novel, will be playing at least through Thursday, May 26. Hey, Boo is by Mary McDonagh Murphy, longtime producer for CBS News who is now an independent filmmaker, and includes interviews with Anna Quindlen, Tom Brokaw, James McBride, James Patterson, Wally Lamb, Oprah Winfrey and others about the novel and how it shaped their lives and careers. Murphy also interviewed Lee's sister, Alice. Last year, Murphy published Scout, Atticus, and Boo: A Celebration of Fifty Years of To Kill a Mockingbird, a book based on the documentary (Harper, $24.99, 9780061924071). A Harper Perennial edition will appear July 5.
---
Sutro Media, which has an app platform that allows authors and others to connect with readers via mobile devices and sees itself as a "next-generation publisher," currently specializing in travel. To allow BEA attendees to enjoy the city more, it is making six of its New York City iPhone travel guides available for free download on Wednesday, May 24. They are Eat Manhattan, New York City Essential Guide, NYC Free & Frugal, NYC Cheap Eats, Real Pizza of New York and Greenwich Village Insider. Find them on iTunes.


Media and Movies
Media Heat: Last Men Out
Today on NPR's Diane Rehm: Michael Crummey, author of Galore (Other Press, $15.95, 9781590514344).
---
Tomorrow on Radio America's G. Gordon Liddy Show: Bob Drury and Tom Clavin, co-authors of Last Men Out: The True Story of America's Heroic Final Hours in Vietnam (Free Press, $26, 9781439161012).

---

Tomorrow on Tavis Smiley: Bill James, author of Popular Crime: Reflections on the Celebration of Violence (Scribner, $30, 9781416552734).


Movies: FIrst Katniss Everdeen Photo; Voice from the Stone
Jennifer Lawrence as Katniss Everdeen in The Hunger Games is the cover photo for this week's print edition of Entertainment Weekly, which noted that fans of Suzanne Collins's "terrifically urgent dystopian trilogy" have always been protective of their 16-year-old heroine, so when Lawrence's casting was originally announced they were "thrown into an inevitable tailspin. Was she too old, too blonde, too pale, too pretty to do the gritty warrior girl justice?" Now they can judge for themselves.
Lawrence said that when she was offered the role, she responded with both elation and anxiety: "I knew that as soon as I said yes, my life would change. And I walked around an entire day thinking 'It's not too late, I could still go back and do indies, I haven't said yes yet, it's not too late.' I love this story, and if I had said no, I would regret it every day."

---

Maggie Gyllenhaal will star in the supernatural thriller Voice from the Stone, based on the Italian novel Le Voce Della Pietra by Silvio Raffo. Variety reported that Gyllenhaal will "play the role of a nurse drawn to the aid of a young boy who is haunted by malevolent forces within the walls of an old house in the Italian countryside. As she develops a relationship with the father of the boy, she also becomes haunted by the same evil presence and must fight to save herself and the boy."


This Weekend on Book TV: Berlin 1961
Book TV airs on C-Span 2 this weekend from 8 a.m. Saturday to 8 a.m. Monday and focuses on political and historical books as well as the book industry. The following are highlights for this coming weekend. For more information, go to Book TV's website.

Saturday, May 21

11 a.m. Book TV offers live coverage of the Gaithersburg Book Festival from the City Hall grounds in Gaithersburg, Md. (Re-airs Sunday at 12 a.m.)

4 p.m. Tomiko Brown-Nagin, author of Courage to Dissent: Atlanta and the Long History of the Civil Rights Movement (Oxford University Press, $34.95, 9780195386592), explores the differences between the activists who participated in the movement over three decades. (Re-airs Sunday at 3:45 p.m.)

8 p.m. At an event hosted by City Lights Bookstore, San Francisco, Calif., Elizabeth Gould and Paul Fitzgerald, co-authors of Crossing Zero: The AfPak War at the Turning Point of American Empire (City Lights, $16.95, 9780872865136), take a critical look at U.S. policy toward Afghanistan and Pakistan. (Re-airs Sunday at 7 p.m.)

9 p.m. Rick Baker, former mayor of St. Petersburg, Fla., talks about his book The Seamless City: A Conservative Mayor's Approach to Urban Revitalization That Can Work Anywhere (Regnery, $27.95, 9781596981973). (Re-airs Sunday at 6 p.m.)

10 p.m. After Words. Angela Stent interviews Frederick Kempe, author of Berlin 1961: Kennedy, Krushchev and the Most Dangerous Place on Earth (Putnam, $29.95, 9780399157295). Kempe analyzes one of the most significant stand-offs of the Cold War era. (Re-airs Sunday at 9 p.m., Monday at 12 a.m. and 3 a.m., and Sunday, May 29, at 12 p.m.)

Sunday, May 22

2 p.m. Ross Perlin, author of Intern Nation: How to Earn Nothing and Learn Little in the Brave New Economy (Verso, $22.95, 9781844676866), argues that internships are overrated and provide unfair profits to companies and universities.

10 p.m. Shirin Ebadi, author of The Golden Cage: Three Brothers, Three Choices, One Destiny (Kales Press, $26.95, 9780979845642), chronicles the lives of three brothers who grew up during the reign of the shah and through the revolution.

11:15 p.m. For an event hosted by Politics & Prose Bookstore, Washington, D.C., Jeff Greenfield discusses his book Then Everything Changed: Stunning Alternate Histories of American Politics: JFK, RFK, Carter, Ford, Reagan (Putnam, $26.95, 9780399157066).


Books & Authors
Awards: Orwell Prize
The late Tom Bingham's book The Rule of Law has won the 2011 Orwell Prize for political writing. Bingham, who died last September, was a unanimous choice for the award.

The judges called The Rule of Law "a book for our times: incisive, wise and clear. It is a book that is needed, and it is thrilling to reward a book about the law that isn't for lawyers. It addresses the questions of freedom and order that are not only at the heart of our national debate, but touch on the upheavals around the world. And freedom and order are, of course, central to Orwell's own work."


Book Review
Book Review: When We Danced on Water
When We Danced on Water by Evan Fallenberg (Harper Perennial, $14.99 trade paper, 9780062033321, May 17, 2011)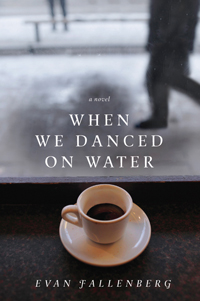 A chance encounter at a coffee bar in Tel Aviv rescues two lost souls from the abyss in Evan Fallenberg's (Light Fell) carefully crafted novel When We Danced on Water. Teo, 85, is hardened and domineering, an influential choreographer whose life is riddled with sadness and sorrow. Vivi, a 40-something waitress with latent, "interdisciplinary" artistic talent, is completely stalled in her life and her work. The nature of art is what brings these lonely, disillusioned souls together, but it is also what will tear them apart. When their paths cross, a transformation is sparked in each of their lives--but not before they are forced to resurrect the past and face down long-repressed demons. When Vivi and Teo slowly start to form a relationship that seeps beyond the boundaries of artistic friendship, the reader is drawn and captivated by their stories from the past. Teo was a dancer with great promise, who forfeited love to pursue his career, only to have it stolen in wartime by a Nazi brute, while Vivi, an Israeli soldier, forsook her family and the traditions of her Jewish faith for a lover who would later betray her. The novel delves into themes surrounding the perils of passion, evil and regret; the transcendent power of art; and the ultimate healing power of love. The sensitivity that Fallenberg brings to the writing devoted to Teo's life as a dancer in the Danish Royal Ballet, in the wings and on stage, is passionately evocative--as are the terrifying scenes of his captivity during the war. In the end, it is Teo's story that takes center stage and serves to ratchet up the dramatic tension--past and present--for both Vivi and Teo, until the plot unravels into a surprising conclusion of forgiveness and rebirth.--Kathleen Gerard
Shelf Talker: The nature of art brings two lonely souls together, then tears them apart. Or does it?


Book Review: The Stronger Sex
The Stronger Sex by Hans Werner Kettenbach, trans. by Anthea Bell (Bitter Lemon Press/Consortium, $14.95 trade paper, 9781904738671, May 17, 2011)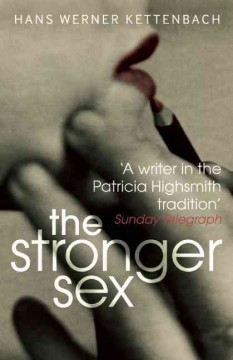 The Stronger Sex is narrated by the young Dr. Alex Zabel, a lawyer saddled by his boss with the difficult task of defending an incorrigible elderly womanizer. He is immediately in over his head. The legal situation is thorny enough: Herr Klofft has fired his former mistress, an accomplished engineer, for taking sick time, and she has protested before the employment tribunal. Zabel's real challenge, however, is in human relations: he has to deal with his client, Herr Klofft, with his ornery moods, ever-looming mortality and off-color humor; the surprisingly sexy and seductive Frau Klofft; and Zabel's own prickly girlfriend. The plot is quiet and unhurried, proceeding sedately toward a resolution that is less important than the journey Kettenbach takes us on to get there. Anthea Bell translates from the German with great skill, with fewer awkward moments than many native-English writers.
This novel contemplates old age, sensuality and the relationship between the two. The advances (and retreats) between Zabel and Frau Klofft feel deathly serious in their implications. The young attorney is deeply embarrassed by Herr Klofft's vulgarity as well as by his own attraction to the elderly Frau. He reacts almost as an adolescent to her worldly charms, struggling to fit the Kloffts' eccentricities into his conservative world.
While the events that move the action in this book are muted, the layered, potentially uncomfortable questions resonate in the back of the reader's head. Kettenbach has succeeded in writing a novel that demands reflection. It's not a psychological thriller, but a psychological study with a legal background, filled with black humor to accompany Zabel's slightly bizarre relationships. This meditative novel is mildly disturbing but massively thought-provoking.--Julia Jenkins
Shelf Talker: A quietly provocative novel that examines the psychology of sex and aging through the eyes of a nervous young lawyer in over his head.


The Bestsellers
Top-Selling Titles in Florida Last Week
The following were the bestselling books at independent bookstores in Florida during the week ended Sunday, May 15:

1. The Help by Kathryn Stockett
2. A Visit From the Goon Squad by Jennifer Egan
3. The Bond by Wayne Pacelle
4. The Butterfly's Daughter by Mary Alice Monroe
5. In the Garden of Beasts by Erik Larson
6. 22 Britannia Road by Amanda Hodgkinson
7. The Dukan Diet by Pierre Dukan
8. The Imperfectionists by Tom Rachman
9. Cutting for Stone by Abraham Verghese
10. Caleb's Crossing by Geraldine Brooks

Reporting bookstores and their handselling favorites:
Books & Books, Coral Gables, Miami Beach, Bal Harbour: Tropicalia by Emma Trelles
Book Mark, Neptune Beach: World Without Fish by Mark Kurlansky
Inkwood Books, Tampa: Caleb's Crossing by Geraldine Brooks
Vero Beach Book Center: Seeds by Richard Horan

[Many thanks to the booksellers and Carl Lennertz!]


Top-Selling Titles in Chicagoland and Milwaukee Last Week
The following were the bestselling books at independent bookstores in the Chicago and Milwaukee areas during the week ended Sunday, May 15:

1. Bossypants by Tina Fey
2. In the Garden of Beasts by Erik Larson
3. The Throne of Fire by Rick Riordan
4. A Visit From the Goon Squad by Jennifer Egan
5. The Immortal Life of Henrietta Lacks by Rebecca Skloot
6. Room by Emma Donoghue
7. World Without Fish by Mark Kurlansky
8. Caleb's Crossing by Geraldine Brooks
9. The Invisible Bridge by Julie Orringer
10. The Lonely Polygamist by Brady Udall

The reporting bookstores and their handselling favorites:

Anderson's, Naperville and Downers Grove: Vaclav and Lena by Haley Tanner
Book Stall at Chestnut Court, Winnetka: In the Garden of Beasts by Erik Larson
Book Cellar, Lincoln Square: The Lessons by Joanne Diaz
Book Table, Oak Park: The Influencing Machine by Brooke Gladstone, illustrated by Josh Neufeld
Books & Co., Oconomowoc: The Year We Left Home by Jean Thompson
Boswell Book Company, Milwaukee: The Nature Principle by Richard Louv
57th St. Books, Chicago
Lake Forest Books: The Throne of Fire by Rick Riordan
Next Chapter, Mequon
Read Between the Lynes, Woodstock: Seeds by Richard Horan
Seminary Co-op
Women and Children First, Chicago: The Chicken Chronicles by Alice Walker

[Many thanks to the booksellers and Carl Lennertz!]