Shelf Awareness for Monday, June 6, 2011

News
Image of the Day: Old-Fashioned Bookselling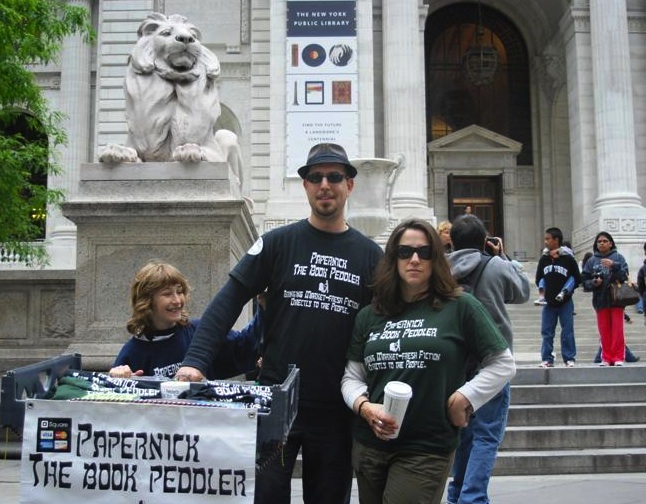 In the tradition of Mendele the Book Peddler, on Sunday, May 22, Jonathan Papernick, aka "Papernick the Book Peddler," pushed his book cart in New York City from Barney Greengrass on the Upper West Side to the Lower East Side. At stops along the way, he also pushed his first short story collection, The Ascent of Eli Israel (Arcade/Skyhorse), as well as his new collection, There Is No Other (Exile Editions), and the novel Who by Fire, Who by Blood (Exile Editions). And at a reception at the Eldridge Street Synagogue, he and novelist Dara Horn and poet Matthew Lippman read from their work. Here, at a stop at the New York Public Library: Papernick, his nephew, Mrs. Peddler and Patience, who turned 100 the next day.


Notes: New Waterstone's Head Undaunted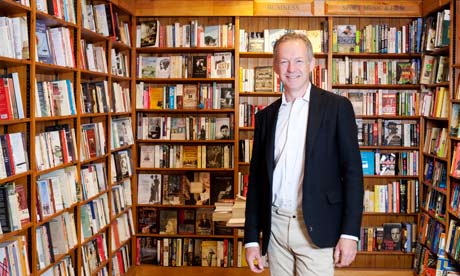 "I don't like Amazon. It has only two things going for it. It is cheap and efficient. But we can give you so much more," James Daunt--who becomes the new managing director of British bookstore chain Waterstone's next month--told the Guardian. He also noted that he is convinced there is a future for books and bookstores: "When people say books are dead, I don't recognize that. Why wouldn't you want to spend half an hour in a really nice bookshop?"

---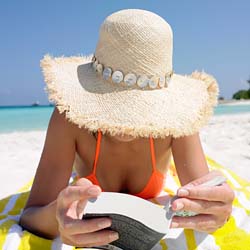 Noting that "next to sunscreen and a beach towel, a good book may be one of the most important accessories of the season, the Glens Falls Post Star asked for summer reading recommendations from upstate New York indie booksellers Susan Fox and Naftali Rottenstreich, co-owners of Red Fox Books, Glens Falls; and Connie Brooks, owner of Battenkill Books, Cambridge.

"Something that you can completely escape into makes a good summer read," said Brooks. "I think people have more time to read in the summer. They want something good and long."

Fox added: "Many people are looking for something lighter in theme. It's not when they want to read anything heavy. They want a paperback, so they don't care if it gets sand or water on it."

---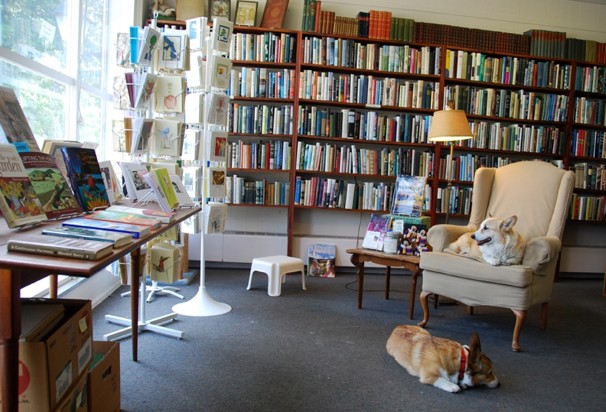 The Washington Post's Impulsive Traveler explored the "hidden pleasures of the secondhand bookstore" at the Owl Pen Books, Greenwich, N.Y., a "hidden farm full of wonderful books, a reward for those who take the trouble to find it"; Lyrical Ballad Books, Saratoga Springs, N.Y., an "underground maze containing antiquarian treasures"; and Hermit Hill Books, Poultney, Vt., "a light-filled place of books, cats and corgis."

---

WSJ article disses YA books; the Twitter community shows support with the #YASaves hashtag.
---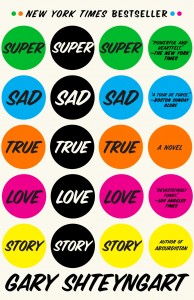 Check out Bluestone Bookshop, the new Random House website where independent booksellers can find all kinds of digital marketing material to use on their store websites, e-newsletters, blogs, Tumblr, Twitter, Facebook, etc.
On the site, Bluestone Bookshop founders Ruth Liebmann and Liz Lesnick and their colleagues also talk about books they love, and some high-profile writers and designers are already joining the conversation. For one, Gary Shteyngart is offering the prize in a new contest for indies and their customers. To enter the Super Happy Bookloving Dogs Contest, contestants need to send in a picture of them reading Super Sad True Love Story with their dog. The winner will have naming rights on the dog in Shteyngart's next novel.
---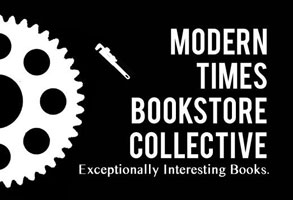 San Francisco's Modern Times Bookstore has reopened at 2919 24th Street, sharing a space with Galeria Paloma. The store collective spent much of May setting up the new space and wrote: "At our new location, we have the same selection of English and Spanish books, as well as (but limited to) a large fiction and poetry selection, children's books, political and academic titles, resources for activists and the radical/progressive communities, queer and sex books, small press and independent publishers, local author consignments, California and travel books, gardening and cookbooks, and much more!"
---
Congratulations to Rueben Martinez, owner of Libreria Martinez Books and Art Gallery, Santa Ana, Calif. Last Friday, Chapman University, Orange, Calif., gave him an honorary doctorate of humane letters for advocating literacy, especially in the Latino community, the Orange County Register reported.

For the past two years, Martinez has been a Presidential Fellow at Chapman, where he helps recruit students. In 2004, he received a MacArthur Foundation "genius" grant.

---
Book trailer of the day: The Oregon Experiment by Keith Scribner (Knopf).
---

Wired's John C. Abell offered "5 Reasons Why E-Books Aren't There Yet":


An unfinished e-book isn't a constant reminder to finish reading it.
You can't keep your books all in one place.
Notes in the margins help you think.
E-books are positioned as disposable, but aren't priced that way.
E-books can't be used for interior design.

"It's a truism that no new medium kills the one that it eclipses," Abell wrote. "We still have radio, which pre-dates the Internet, television and movies. So it would be foolish to predict the death of books anytime soon. And we haven't seen the end of creative business models--there is no 'all access pass' in book publishing, as is the trend now for magazines and the newspapers which have put up paywalls. Getting an e-book along with your print edition (or, the other way around) could be the best of both worlds, or the worst. It would certainly solve my unexpected home decor problem."

---

Cool bookstore photo of the day: A bookshop pianist was spotted at Richard Booth's Bookshop, Hay-on-Wye, Wales during the Hay Festival.

---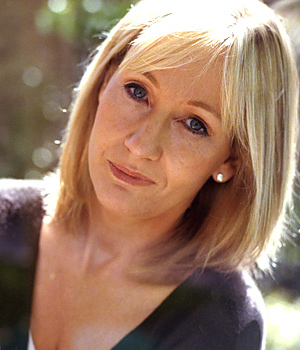 J.K. Rowling was interviewed by Words with Jam, where, among other topics, she considered the eternal debate about literary vs. genre fiction: "There has always been an overlap. The late J.G. Ballard being the modern example that springs to mind; an outstanding writer who 'transcended' the science fiction genre. I am pretty indifferent to the distinction between 'literary' and 'genre' fiction myself, and I hop pretty freely between the two as a reader without feeling remotely as though I am 'slumming it.' So-called 'genre' fiction has given us deathless characters like Sherlock Holmes, Ford Prefect and James Bond, who have forever influenced our culture and language; what is there to be snobbish about?"





Tale of Two Booksellers: Dealing with Challenging Times
In a long discussion with the Cincinnati Enquirer, Mark Wilson, CEO and new head of Joseph-Beth following its sale in bankruptcy court, provided his vision for the company as well as some history about how the bookseller got into trouble.

Joseph-Beth, which now consists of the two bookstores in Lexington, Ky., and Cincinnati as well as the hospital gift shop in the Cleveland Clinic, will aim to do things that can't be "Amazoned," Wilson said, particularly by offering live events such as author readings, school book fair fundraisers, tax prep courses, and more.

The company will also emphasize customer service, selection and ambiance as qualities that can set the store apart from online competition, Wilson continued. Immediate plans include increasing inventory, which shrank during bankruptcy, and building up the author events program.

Wilson also plans to make store improvements such as adding self-checkout machines and introducing new product lines in the bookstores that feature offerings such as lotions, aromatherapy and yoga products that have been popular at the Cleveland Clinic shop.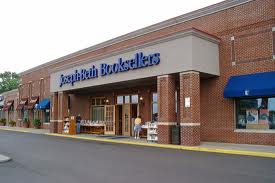 The company is doing its own buying again and is winnowing out titles that it used to stock despite slow sales. "We always thought, 'Build it and they will come,' but that model shifted," Wilson told the paper.

Books now account for 45% of the company's business, down from 60% in just five years. Music and DVD sales have dropped to 3% from 11%. Sales have grown in such sidelines as stationery, greeting cards, candles and Vera Bradley handbags. The Bronte Bistro now accounts for 14% of sales and serves breakfast, lunch and dinner.

Wilson does not plan to sell books or e-books online but instead focus the store's online sales efforts on gift cards and gift packages. But he does plan "to roll out another program aimed to compete with e-books on price," about which he did not provide any details.

Wilson wants eventually to add smaller stores in cities or hospitals near its existing stores. Those stores "won't be larger than 12,000 square feet," barely half the size of the smallest traditional Joseph-Beth stores, which have ranged from 25,000 to 45,000 square feet. The company is already discussing opening a second location in the Cleveland Clinic's system.

---

Joseph-Beth's financial problems began in earnest after it opened stores in Pittsburgh, Pa., in 2004 and Charlotte, N.C., in 2005. The woes increased in 2009 when Joseph-Beth added a store in Fredericksburg, Va., that did not meet sales goals.

Wilson worked at General Electric for 12 years and then left in 2000 to head and restructure a technology company. He was hired by Joseph-Beth as chief operating officer in 2006 with the support of Ingram, longtime major supplier and buyer for Joseph-Beth. In the bankruptcy court bidding for Joseph-Beth in April, Wilson was part of the group led by the landlord of Joseph-Beth's Lexington, Ky., store.

The Joseph-Beth management team remained intact following the departure of co-founder and CEO Neil Van Uum after the sale. Van Uum now heads DK Booksellers, the group that owns Joseph-Beth's former Davis-Kidd location in Memphis, Tenn.
---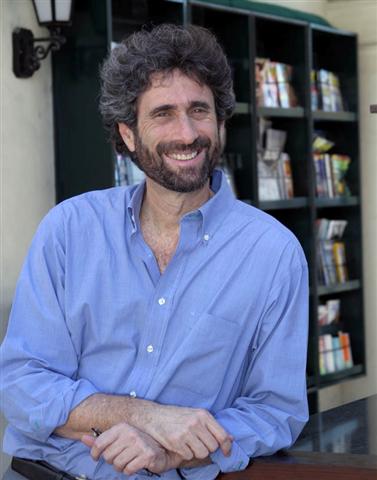 "Instead of feeling victimized by what was happening in the marketplace, I decided to look at the value we've built up over the years and try to transfer it to other things," Books & Books owner Mitchell Kaplan told the Miami Herald. "You have to find ways to monetize the value. Otherwise, you can't stay relevant."

Besides a variety of partnerships that have been well-documented, including licensing and marketing deals for stores far from Miami, art-book publishers' in-store kiosks, as well as publishing and film production ventures, Mitchell Kaplan has "expanded his in-store cafes, doubled his special events and increased the number of ancillary items for sale like jewelry and decorative bowls. He's also started selling e-books on his website, branched into convention book sales, added more kid's book fairs and hired someone to build his corporate sales business." And sales from Books & Books cafes are about 25% of the company total. As a result, while in-store book sales are down nearly 7% since the peak before the recession, overall sales have been flat, Kaplan said.
The latest addition to Books & Books is a "smaller format" store featuring books, magazines, coffee, tea, pastries, sandwiches, cupcakes and frozen yogurt called the Newsstand by Books & Books. It's been tested at the company's Bal Harbour store (décor is "tropical garden meets literary café"), and the first stand-alone rendition will open later this summer at the Southeast Financial Center in downtown Miami.


Media and Movies
Media Heat: First Publicity Round for Sugar Ray Leonard
Today on NPR's Diane Rehm Show: Rosamund Lupton, author of Sister (Crown, $24, 9780307716514).

---

Today on NPR's Fresh Air: Sugar Ray Leonard, author of The Big Fight: My Life In and Out of the Ring (Viking, $26.95, 9780670022724). He is also on the Colbert Report tomorrow night.

---

Today on Ellen: Tina Fey, author of Bossypants (Reagan Arthur, $26.99, 9780316056861).

---

Today on the View: Larry King, author of Truth Be Told: Off the Record about Favorite Guests, Memorable Moments, Funniest Jokes, and a Half Century of Asking Questions (Weinstein, $25, 9781602861305).

---

Tonight on the Charlie Rose Show: David G. McCullough, author of The Greater Journey: Americans in Paris (Simon & Schuster, $37.50, 9781416571766). He is also on MSNBC's Morning Joe tomorrow.

---

Tonight on the Tonight Show with Jay Leno: Katie Couric, author of The Best Advice I Ever Got: Lessons from Extraordinary Lives (Random House, $26, 9780812992779).

---

Tonight on the Daily Show: Maziar Bahari, author of Then They Came for Me: A Family's Story of Love, Captivity, and Survival (Random House, $27, 9781400069460).

---

Tonight on Conan: Ice-T, author of Ice: A Memoir of Gangster Life and Redemption-from South Central to Hollywood (One World/Ballantine, $25, 9780345523280).

---

Tomorrow morning on the Today Show: Myron Mixon, author of Smokin' with Myron Mixon: Recipes Made Simple, from the Winningest Man in Barbecue (Ballantine, $22, 9780345528537).

---

Tomorrow morning on Good Morning America: Jim Leyritz, author of Catching Heat: The Jim Leyritz Story (HCI, $24.95, 9780757315664).

Also on GMA: Ann Coulter, author of Demonic: How the Liberal Mob Is Endangering America (Crown, $28.99, 9780307353481).

---

Tomorrow on NPR's All Things Considered: Daniel H. Wilson, author of Robopocalypse (Doubleday, $25, 9780385533850).

---

Tomorrow on Access Hollywood: Michelle and Jim Bob Duggar, authors of A Love That Multiplies: An Up-Close View of How They Make it Work (Howard, $19.99, 9781439183816).

---

Tomorrow on the Dr. Oz Show: Michael F. Roizen and Mehmet C. Oz, authors of YOU: The Owner's Manual for Teens: A Guide to a Healthy Body and Happy Life (Free Press, $16.99, 9780743292580). They will also appear on Good Morning America and the Joy Behar Show.

---

Tomorrow night on the Tonight Show with Jay Leno: Bethenny Frankel, author of A Place of Yes: 10 Rules for Getting Everything You Want Out of Life (Touchstone, $24.99, 9781439186909).

---

Tomorrow night on the Daily Show: Fareed Zakaria, author of The Post-American World (Release 2.0) (Norton, $26.95, 9780393081800).

---

Tomorrow night on Lopez Tonight: Ice-T, author of Ice: A Memoir of Gangster Life and Redemption--from South Central to Hollywood (One World/Ballantine, $25, 9780345523280).


Movie: Judy Moody and the Not Bummer Summer
Judy Moody and the Not Bummer Summer, based on the book by Megan McDonald, opens this Friday, June 10. Jordana Beatty stars as a third grader on an exciting summer vacation. The movie tie-in is from Candlewick Press ($5.99, 9780763653514). McDonald co-wrote the movie's screenplay.


Books & Authors
Awards: Griffin Poetry Prize
Winners of this year's $65,000 Griffin Poetry Prize are Gjertrud Schnackenberg's Heavenly Questions (international categpory) and Dionne Brand's Ossuaries (Canadian category).

Schnackenberg bested an international shortlist that included Seamus Heaney's Human Chain, Khaled Mattawa's translation of Adonis: Selected Poems by Adonis and Philip Mosley's translation of The Book of the Snow by François Jacqmin. The other finalists in the Canadian category were Suzanne Buffam's The Irrationalist and John Steffler's Lookout.


IndieBound: Other Indie Favorites
From last week's Indie bestseller lists, available at IndieBound.org, here are the recommended titles, which are also Indie Next Great Reads:

Hardcover

A Moment in the Sun by John Sayles (McSweeney's, $29, 9781936365180). "Spanning five extraordinary years at the turn of the 20th century, A Moment in the Sun captures a pivotal moment of global social and political change, the charge toward industrialization, the dawn of United States imperialism, racial strife, and celebration. Sayles' genius is in allowing his characters' voices to come alive, each recounting adventure, violence, tribulation, or discord, each becoming more vivid than the last, as dialogue and dialects dance off the page. This is Sayles' major work, a sprawling epic, a gripping yarn, a literary 'Guernica.' "--Kevin Hunsanger, Green Apple Books, San Francisco, Calif.

The Wilder Life: My Adventures in the Lost World of Little House on the Prairie by Wendy McClure (Riverhead, $25.95, 9781594487804). "If you are a fan of the Little House books, The Wilder Life is for you! Wendy McClure loved the series as a child, and as an adult spent a year traveling around to historic spots from the series. She made it to the little house in the big woods, museums, and a Laura look-alike contest. This book is charming and funny and reminded me again why I loved these books as a child. McClure does an excellent job giving us a glimpse into the real life of Laura Ingalls Wilder and her devoted fans, young and old."--Sherri Gallentine, Vroman's Bookstore, Pasadena, Calif.

Paperback

Eleven: A Novel by Mark Watson (Scribner, $15, 9781451606782). "The problem with many complexly plotted postmodern novels is that the authors are so involved with their own cleverness that they forget to tell a story you want to read. Eleven is just the opposite: a hilarious, heartwarming story of intersecting lives so entertaining, with characters so engaging, it's only after you've finished tearing through its pages that you realize how clever the plot was. Late-night radio host Xavier fled to England and isolated himself from human contact after a tragedy back home in Australia. But after he hires a cleaning lady he meets at a speed-dating event, everything starts to change. Fresh and delightful!"--Carol Schneck, Schuler Books & Music, Okemos, Mich.

For Ages 4 to 8

Wow! Ocean! by Robert Neubecker (Hyperion Books for Children, $17.99, 9781423131137). "This fun-filled book captures all of the exuberance and enthusiasm of a child's trip to the ocean. With brilliantly colored illustrations and pages crammed with information, this book is sure to please all ages."--Cindy Koyiades, Island Bookstore, Duck, N.C.

[Many thanks to IndieBound and the ABA!]





Book Review
Book Review: A Wild Surge of Guilty Passion
Wild Surge of Guilty Passion by Ron Hansen (Scribner, $25 hardcover, 9781451617559, June 14, 2011)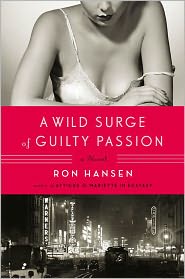 It may not have qualified as the crime of the century, but the lurid murder of New York magazine editor Albert Snyder in March 1927 riveted the attention of that city. Headlines were plastered across the front pages of its 11 major newspapers and when the perpetrators went on trial, the courtroom was packed with more than 1,500 spectators, including celebrities like Irving Berlin and Mae West. In this vivid, imaginative novel based on that crime, Ron Hansen (Atticus and Mariette in Ecstasy) weaves a story that will appeal to fans of classic mystery writers like Raymond Chandler, in the process skillfully evoking the morally compromised atmosphere of Prohibition-era New York.
When she meets handsome, alcoholic lingerie salesman Henry Judd Gray in June 1925, Ruth Snyder is a bored Queens housewife married to a man 13 years her senior whose love of homebrewing and sailing surpasses any passion for her. It doesn't take long for the vain, shallow duo to tumble into a torrid affair, sharing more than 50 nights in a Waldorf Astoria room. After a few months, Ruth lays the groundwork for their future financial security by tricking her husband into applying for an insurance policy that will pay double indemnity--nearly 20 times his annual income--in the event of a death from other than natural causes.
In an age more tolerant of divorce, Ruth and Judd would have abandoned their respective spouses and children to start a new life together. Instead, as Hansen describes it with psychological acuity and ample detail, their mutual infatuation quickly curdles into a murderous plot. After Albert Snyder demonstrates a Rasputin-like quality to survive several of Ruth's bungled murder attempts (poisoning and carbon monoxide among them), she urges the weaker Judd to bludgeon her husband as he sleeps and attempt to conceal the deed as a burglary. The killing is as inept as the lovers' intensity is strong, and within hours their flimsy stories, including Judd's elaborately constructed alibi, crumble. Barely a month later, they're on trial for their lives, turning on each other with the same alacrity that marked the start of their affair.
Despite the moral failings of his protagonists, Hansen takes pains to present the story as something other than a morality play. Especially appealing is his deft conjuring of the period F. Scott Fitzgerald called the "Jazz Age." As Hansen portrays that era, it was a time when "wealth began to seem available to anyone." Ruth Snyder and Judd Gray, in this retelling of their sordid story, were two characters whose tragic flaw was the self-delusion that led them to believe the easy riches of the time were theirs for the taking.--Harvey Freedenberg
Shelf Talker: Veteran novelist Ron Hansen offers a lively retelling of a notorious murder in Prohibition-era New York City.


The Bestsellers
Top-Selling Titles in St. Louis
The following were the bestselling books at independent bookstores in and around St. Louis, Mo. During the week ended Sunday, May 29:

Winners

1. Girl in Translation by Jean Kwok
2. The Heart and the Fist by Eric Greitens
3. Guy Fieri Food: Cookin' it, Livin' It, Lovin' It by Guy Fieri
4. A Visit from the Goon Squad by Jennifer Egan
5. I'll Never Get Out of Here Alive by Steve Earle
6. In the Garden of Beasts by Erik Larson
7. Pumped for Murder by Elaine Viets
8. Those Guys Have All the Fun: Inside the World of ESPN by James Andrew Miller and Tom Shales
9. Room by Emma Donohgue
10. The Immortal Life of Henrietta Lacks by Rebecca Skloot

Kids

1. Hunger Games by Suzanne Collins
2. Throne of Fire: The Kane Chronicles by Rick Riordan
3. Of Thee I Sing: A Letter to My Daughters by Barack Obama
4. Five Flavors of Dumb by Antony John
5. Divergent by Veronica Roth
6. Otis by Loren Long
7. Fuddles by Frans Vischer
8. Belly Button Book by Sandra Boynton
9. Emerald Atlas by John Stephens
10. A Sick Day for Amos McGee by Philip Christian Stead

Reporting bookstores, all of which are members of the St. Louis Independent Bookstore Alliance: Left Bank Books, Main Street Books, Pudd'nhead Books, Subterranean Books, Sue's News.

[Many thanks to the booksellers!]