Shelf Awareness for Tuesday, June 28, 2011

Quotation of the Day
Fiction Legend No Longer Reads Fiction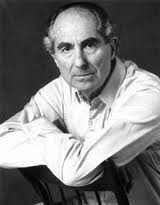 "I've stopped reading fiction. I don't read it at all. I read other things: history, biography. I don't have the same interest in fiction that I once did... I wised up."
--Philip Roth in an interview with the
Financial Times
on the occasion of his winning the Man Booker International prize, whose presentation today in London he won't be attending.


News
Image of the Day: Lisa See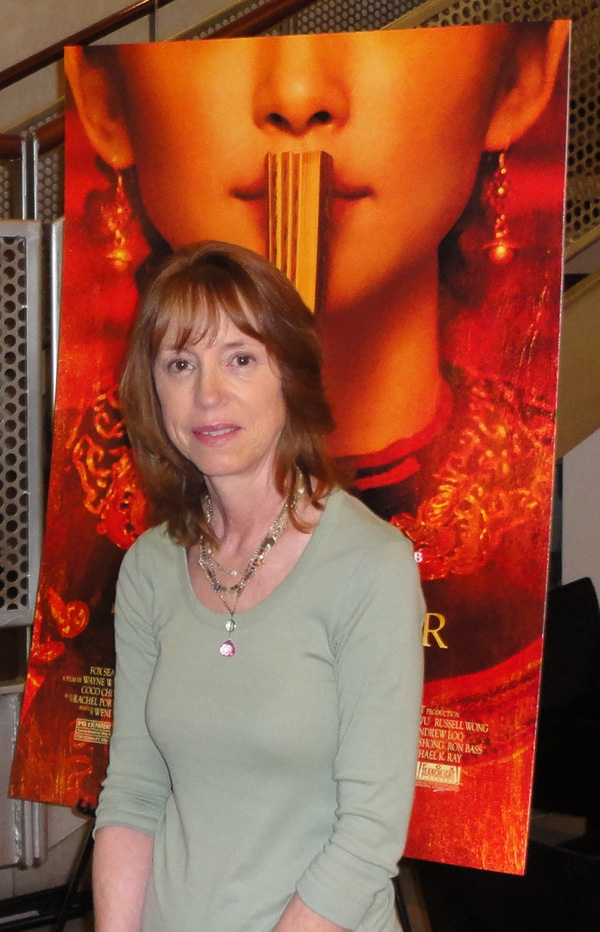 The Asian American Writers Workshop held a fundraising reception last Thursday at which contributors could meet with Lisa See and receive a copy of Dreams of Joy, the sequel to her bestselling Shanghai Girls. The novel begins with Joy, the daughter from Shanghai Girls, running away to China in 1957 to search for her father, with her mother, Pearl, in pursuit--both of them getting caught up in Mao Zedong's Great Leap Forward. "It's a sequel, so it is what happens next," See quipped during a conversation with AAWW director Ken Chen, but she quickly turned serious: "There's been so much written about the Cultural Revolution that I didn't think I had much to add to it," she said, elaborating that many victims of the Revolution, because they were in creative fields, were able to give expression to what had happened to them. By contrast, because it largely affected illiterate or uneducated rural Chinese, "very little's been written about the Great Leap Forward."
See also introduced a trailer to Wayne Wang's film adaptation of her novel, Snow Flower and the Secret Fan, which opens in select cities on July 15. She says that although the film diverges from the novel in many respects, especially modern-day sequences that lead to an appearance by Hugh Jackman, the parts dealing with the book's 19th-century plot are faithful.


Notes: Pottermore a Problem for Booksellers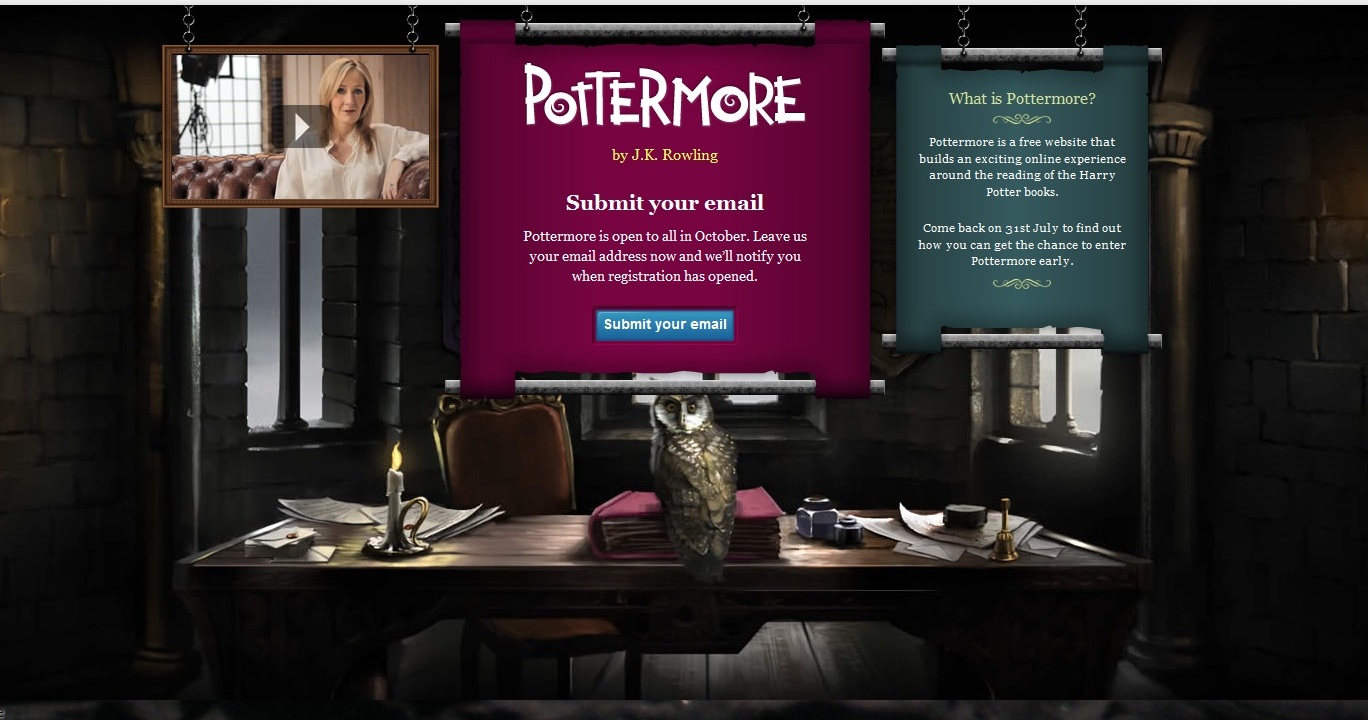 J.K. Rowling's plan to sell Harry Potter e-books through Pottermore.com (Shelf Awareness, June 24, 2011) has drawn criticism from indie booksellers. The Associated Press called the website's plans "an unwelcome surprise for the traditional stores which helped sell hundreds of millions of Potter novels."

"Bricks and mortar stores are taking a lot of bullets and there's a limit to how many bullets we can take," said Roxanne Coady, owner of R.J. Julia Booksellers, Madison, Conn. "If the sellers of the Rowling e-books are saying they don't need bricks and mortar stores, then that's the result you'll get."

Ann Seaton, manager of Hicklebee's Children's Book Store, San Jose, Calif., said, "It's one thing if an individual sells book on her own, I can understand that. But it did sort of surprise me that the publisher would cut us out of the loop. That makes it hard for us.... We have sold a huge amount of Potter books. And we were one of those stores that had the midnight parties when a new Potter book came out. I don't think we'll be having a party for the e-books."

The Bookseller reported that a Pottermore spokesperson said the new venture "is designed to encourage the reading and re-reading of the Harry Potter books in all formats and editions, both print and digital, to both existing and new generations of readers. We think this will have a positive effect on those selling physical books as well as on sales of digital ones.

"The decision to make e-books exclusive to the site was to ensure ease of availability across all reading devices and to the widest possible audience and also to support the ultimate intention of the site to be an online reading experience."

---


Some 12% of all adults in the U.S. own an e-book reader like the Kindle or Nook, a number that has doubled in the six months from November 2010 to May 2011, according to a Pew Internet survey of 2,277 adults. People most likely to own e-readers are Hispanic adults, college graduates, members of households earning at least $75,000 annually and those under age 65. Parents are also more likely than nonparents to own e-readers.

At the same time, 8% of adults own tablet computers like the iPad, up from 5% last November, a lower rate of growth than for dedicated e-readers. Similarly the highest rates of tablet ownership are among Hispanic adults and those from households with incomes of at least $75,000. Some 3% of all adults own both an e-reader and a tablet computer.
---
The Minneapolis Star Tribune examined the ever-growing popularity of e-books in area public libraries. "More than half of Hennepin County's 19,000-plus e-books are often checked out," the paper wrote. "In Dakota County, about one-third of the more than 3,400 e-books were out. Washington County just launched e-books in March, and already the roughly 1,400 e-books have been checked out a combined 6,700 times."

Most libraries have waiting lists. At the Dakota County libraries the average wait is 13 days, mainly because the system has yet to spend much money on e-books. The system's collection budget is $1.5 million for books and $54,500 for e-books.

The most popular e-categories are general fiction and romance. One patron, Jeff Shelman of Golden Valley, called checking out e-books "super easy. I would never go to the library and check out a book, but I like the e-books." The libraries are popular places, too, for people to learn how to use their e-readers and e-books.

---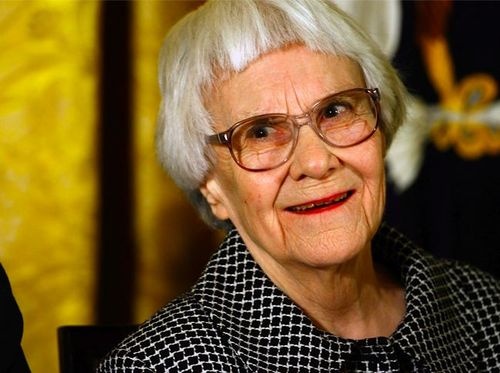 To kill a misconception.

Two-thirds of respondents to the latest 60 Minutes/Vanity Fair poll couldn't identify or misidentified Harper Lee, author of To Kill a Mockingbird. The poll asked questions on a range of subjects, including current events, politics and cultural issues.

Some 53% of respondents didn't know Harper Lee while 5% thought she was a "martial-arts expert" (shades of Bruce Lee!); "a famous pastry chef" (5%); or a "female comic book hero" (2%).

Younger people tended to know who Lee was more than other age groups: 41% of respondents aged 18 to 44 correctly identified her. Only 18% of people over 65 identified her correctly.
---
As July 4 approaches, the Huffington Post continues to celebrate "bookstores we love for their spirit of independence." Readers have posted pictures and testimonials about the stores they "go to for personal reading recommendations and for the discovery of new voices."
---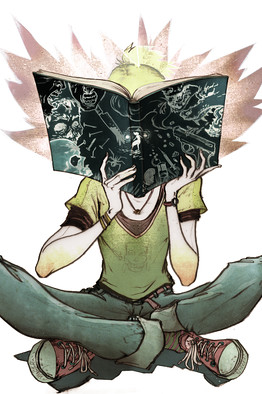 In an Opinion piece in the Wall Street Journal, Meghan Cox Gurdon, the paper's children's book editor, revisits her piece "Darkness Too Visible" and the reaction to it (Shelf Awareness, June 9, 2011).

Her take on the essay, which was widely criticized: it "discussed the way in which young-adult literature invites teenagers to wallow in ugliness, barbarity, dysfunction and cruelty. By focusing on the dark currents in the genre, I was of course no more damning all young-adult literature than a person writing about reality TV is damning all television, but from the frenzied reaction you would have thought I had called for the torching of libraries."

She reiterated: "It is true that so-called problem novels may be helpful to children in anguished circumstances. The larger question is whether books about rape, incest, eating disorders and 'cutting' (self-mutilation) help to normalize such behaviors for the vast majority of children who are merely living through the routine ordeals of adolescence.

"There are real-world reasons for caution. For years, federal researchers could not understand why drug- and tobacco-prevention programs seemed to be associated with greater drug and tobacco use. It turned out that children, while grasping the idea that drugs were bad, also absorbed the meta-message that adults expected teens to take drugs. Well-intentioned messages, in other words, can have the unintended consequence of opening the door to expectations and behaviors that might otherwise remain closed."

---
At one fell swoop, BookExpo America has created a new award--the Industry Ambassador Award, which will "single out one individual each year for their achievement in connecting people, concepts and organizations"--and bestowed it upon Steve Potash, president and CEO of OverDrive.

BEA show manager Steve Rosato commented: "The qualities the award represents and that we honor describe Steve Potash to a tee. He uses his platform in the industry to advance the interests of publishing as a whole."

The Industry Ambassador Award is also designed to "reflect the values of BEA and underscore the show's importance as a meeting ground where industry professionals gather to connect and interact with other industry professionals."

Potash founded OverDrive in 1986. The company distributes more than 600,000 e-book titles and offers e-book and digital audiobook management services to more than 15,000 schools, libraries and institutions worldwide.

---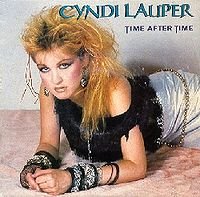 Jarek Steele of Left Bank Books, St. Louis, Mo., shared his selections for "a bookseller's mixed tape" and observed: "Nothing says angst and melodramatic unrequited love than a mixed tape sent from you to the object of your affection.... Lately (and truthfully for quite a while) I've been feeling a little melodramatic about the whole bookselling gig. Droopy sales, Amazon, e-books, the weekly wail from the news media about the decline of publishing--it does get tedious, truth be told--as does the occasional startling realization that the cool customer I loved to see hasn't been in the store for months. When that happens, I get all high school and privately obsess over what I did wrong, what other (cooler? younger?) bookstores did right, and what I can do to get said customer's attention again."

---
CBA, the Christian retailers' association, and On Demand Books, the maker of Espresso Book Machines, have begun a joint marketing agreement under which the POD machine will be marketed to CBA member stores and Christian publishers will be encouraged to make their books available on the machines. An Espresso Book Machine will be showcased at the International Christian Retail Show in Atlanta, Ga., July 10-13.

Besides being helpful to print Christian books, the Espresso is also "ideal for self-publishing--of pastoral works, memoirs, testimonies, sermons, study compilations, author works, and more," Dane Neller, On Demand's CEO, said. The Espresso, he added, should "foster strengthened communities around bookstores and churches."
---

Minnesota Public Radio's WITS series wrapped up its season with author Neil Gaiman singing a song he wrote about Joan of Arc, accompanied by Josh Ritter, a brass band and the WITS house musicians, Boing Boing reported.

---

In the Seattle Times, J.B. Dickey and the staff of Seattle Mystery Bookshop recommended "7 super mysteries and thrillers." They "chose titles with a Northwest flavor, selecting 'different types for different tastes,' " ranging from "legal thrillers to historical novels to the de rigueur vampire book."

---

Flavorwire featured "10 diverse sci-fi authors you should know," noting that "it's good to remember that the field has widened in the past thirty years or so to be more inclusive. Now there are women, people of color, and writers of all different kinds of sexualities getting involved in the genre."

---

Literary Facebook post of the day from FilmDrunk: "Did u guys no they made books frm the twilight movies?!?! I wuld read them but i don't like 2 read! Xoxox <3"

---
Delicious, sensual book trailer of the day: La Figa: Visions of Food and Form by Chef Tiberio Simone (Book Publishers Network).
---
Susan E. Walker, executive director of the Midwest Booksellers Association for 23 years until this past January (Shelf Awareness, July 12, 2010) when she moved back home to North Carolina and founded Susan Walker & Associates: Independent Marketing, Sales & Promotion Consultants, has added another gig: she is the new sales rep in both North and South Carolina for New Harbinger Publications and Tristan Publishing.

Before her MBA stint, Walker held marketing, publicity, advertising and promotion positions with Dell Publishing, Simon & Schuster and B. Dalton Bookseller. She may be reached at (cell) 612-382-5868; (phone/fax, call before faxing) 704-439-4596; susan.walker.books@gmail.com.

---
At Yale University Press, Alden Ferro has been promoted to publicist. Previously he had been an associate publicist.




Media and Movies
Media Heat: Barry Estabrook on Tomatoland
Today on NPR's Fresh Air: Barry Estabrook, author of Tomatoland: How Modern Industrial Agriculture Destroyed Our Most Alluring Fruit (Andrews McMeel, $19.99, 9781449401092).
---
Tomorrow on NPR's Diane Rehm Show: readers review Gilead by Marilynne Robinson (Picador, $14, 9780312424404).

---

Tomorrow on CBS' the Talk: Katie Lee, author of Groundswell (Gallery, $25, 9781439183595).




Television: Life at the Marmont
Actor John Krasinski (The Office) and Aaron Sorkin are developing a miniseries for HBO based upon Life at the Marmont by former Chateau Marmont co-owner Raymond R. Sarlot and Fred Basten. Deadline.com reported that the legendary hotel, "which for the past 80 years has served as the backdrop of major events in Hollywood history and the lives of its famous inhabitants, will now take front stage" in a project written by Sorkin that "will tell the interconnected stories of the people who frequented the famed Hollywood landmark over several generations."

Krasinski, "the driving force behind the project," and Sorkin are executive producers, along with Chateau Marmont's current owner, Andre Balazs, and his daughter Alessandra. Krasinski is expected to play a role in the as-yet-untitled miniseries.

"I almost feel it's my extended living room," said Krasinski, who lives near the hotel and often holds meetings there. During one of those meetings, "I was staring at the hotel and wondered if there had ever been a project about it." When he decided the project was worth pursuing, he secured the rights to the hotel from Balazs and reached out to "the only person" he wanted to write the miniseries. "I don't think there is a better writer than Aaron Sorkin," Krasinski said. "The fact that he would do this project with me, is one of the highest compliments of my career."


Ripley's Retrospective
Word & Film explored (with video clips) the many film adaptations of Patricia Highsmith's Ripley Ripliad, a quintet of novels: The Talented Mr. Ripley, Ripley Under Ground, Ripley's Game, The Boy Who Followed Ripley and Ripley Under Water.

"Ripley remains one of the rare modern characters to be reinterpreted multiply by world cinema--French, German, English, Italian, and American--testifying to the series' international flavor, as well as the character's own adaptability. Because of this, it is perhaps unsurprising that directors have gravitated toward the three Eurocentric novels... while the last two, The Boy Who Followed Ripley and Ripley Under Water, which include more American characters and even scenes, haven't made it to screen," Word & Film wrote.


Books & Authors
Attainment: New Titles Out Next Week
Selected new hardcover titles appearing next Tuesday, July 5:
Inside Scientology: The Story of America's Most Secretive Religion
by Janet Reitman (Houghton Mifflin Haroucrt, $28, 9780618883028) explores the "church" created by science fiction writer L. Ron Hubbard in 1954.
The Silent Girl
by Tess Gerritsen (Ballantine, $26, 9780345515506) is the latest grisly mystery with homicide detective and medical examiner duo Rizzoli & Isles.
Escape
by Barbara Delinsky (Doubleday, $25.95, 9780385532723) follows a discontented Manhattan lawyer who spontaneously flees to an isolated New Hampshire town.
Never Knowing
by Chevy Stevens (St. Martin's Press, $24.99, 9780312595685) reunites a child of adoption and her birth mother--with potentially fatal consequences.
Twisted
by Sara Shepard (HarperTeen, $16.99, 9780062081018) is book nine in the Pretty Little Liars young adult series.
The Three of Us: Growing Up with Tammy and George
by Georgette Jones and Patsi Bale Cox (Atria, $25, 9781439198575) chronicles the life and career of the daughter of two country music stars.
Writing Movies for Fun and Profit: How We Made a Billion Dollars at the Box Office and You Can, Too!
by Thomas Lennon and Robert B. Garant (Touchstone, $23.99, 9781439186756) gives humorous advice on screenwriting.
The Return of Captain John Emmett
by Elizabeth Speller (Houghton Mifflin Harcourt, $26, 9780547511696) investigates a veteran's suspicious suicide in the aftermath of the Great War in 1920s England.


Book Review
Book Review: The Guilty Plea
The Guilty Plea by Robert Rotenberg (Farrar, Straus & Giroux, $26 hardcover, 9780374278496, July 5, 2011)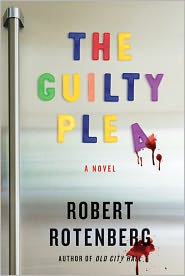 Ted DiPaulo, a Toronto criminal defense attorney partial to high-profile cases, admits that "nothing would make him happier than running a murder trial he thought he could win." In this rousing courtroom thriller in the tradition of Scott Turow, Ted gets almost everything he loves most.
One sultry August morning, Samantha Wyler unexpectedly becomes Ted's client. On the eve of the start of a divorce trial expected to get nasty, Samantha's husband, Terrance, was stabbed to death in his kitchen. Samantha tells Ted that she had been in the house after the stabbing; she also confides that she was angry when she arrived at the house. As Ted notes glumly, Samantha had motive and opportunity to kill, but she claims that she didn't murder Terrance. She saw his body lying on the floor, she tells Ted, stepped around it and didn't call the police; she headed upstairs to check on her four-year-old son, then she picked up the bloody knife and fled. What was she thinking?
Given these highly damaging facts, Ted yields to pressure from opposing counsel Jennifer Raglan (who succeeded him as Queens Counsel after he trained her) and the judge to have his client plead guilty to lesser charges in order to avoid possible (and very likely) conviction of first-degree murder.
Robert Rotenberg, a Toronto trial attorney and author of Old City Hall, brings authority and authenticity to the strategies and negotiations that lead up to such a plea, as he deftly drops in elements that show how compromised those pleas can be. No one may be satisfied, but the court system closes the matter without wasting precious resources. Expertly and with a winningly sardonic style, Rotenberg poses the thorny questions of where justice lies and who ends up pursuing truth.
And when Samantha Wyler nixes the guilty plea, the tense drama of the murder trial begins. After months of collegial bargaining and planning, Ted and Jennifer, old friends and colleagues, have to drop the gloves and go head to head in the courtroom. As Ted notes about their shared psychologies, "There are the blues. There is the night. There's darkness. And then there's losing a case." The witnesses present surprising nuances in their testimony; jurors behave enigmatically; and opposing counsel charge toward the close of the trial, as Rotenberg piles on nail-biting suspense about whether Samantha is a conniving killer or an innocent being strangled by a web of incriminating evidence. My lips are sealed. --John McFarland
Shelf Talker: A vastly satisfying legal thriller packed with suspense, surprise turns, family drama, police intrigue and lawyers who live to win.


Deeper Understanding
Perfect Partnership: Third Place Press & Publication Studio
For staffers at Third Place Books in Lake Forest Park and Seattle, Wash., Chloe Jarren's La Cucaracha by Matthew Stadler is an especially important handsell. The novel was copublished by Third Place Press, the store's publishing division, and Publication Studio, a company founded by Stadler in Portland, Ore.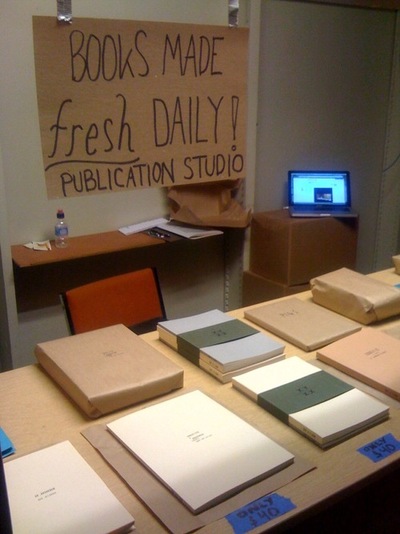 Third Place Press launched in late 2009 after Robert Sindelar, managing partner of Third Place Books, purchased an Espresso Book Machine. The print-on-demand device has been used primarily to fulfill customer requests for out-of-stock titles (converting 10-15 lost sales each week into business for the store) and as a printing service for people looking to self-publish.
For Stadler, partnering with Third Place Press was an opportunity to link "the crucial social environment of bookstores to our interest of local, one-at-a-time production." Publication Studio puts out 30-40 titles a year, ranging from photography and art books to poetry and novels. Orders are filled on demand. Books are made using separate hand-operated machines for trimming and binding printed pages, and the spine is stamped with the date of its creation.
A former literary editor of Nest magazine, co-founder of Clear Cut Press and the author of five novels, Stadler started Publication Studio with writer Patricia No in 2009. "I love great books, and I wanted to see a number of them into publication without the rigmarole of sales meetings, agents, print runs, warehouses--all the things that stand between some of the writers I know and readers," he said.
"Sibling" studios have since opened in Vancouver, Toronto, Berkeley, Minneapolis and Los Angeles, each with its own imprint name and own publishing agenda. Books are sold online, at Publication Studio storefronts, and at retailers in the U.S., Portugal, Australia, Japan and more than 15 other countries. "We work individually with any bookstore that is truly interested in our books," said Stadler. "Returns are fine, but we do everything we can to be sure no book gets shipped out and then sent back. The books demand a level of care that indie bookstores are best at."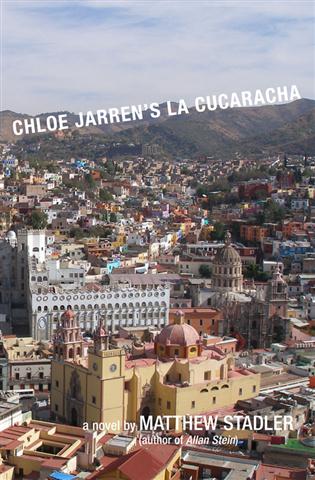 Chloe Jarren's La Cucaracha ($19, 9780984306046) is the third title co-published by Third Place Press and Publication Studio, following novels by American Book Award winners Anna Odessa Linzer (A River Story) and Matt Briggs (The Strong Man). The editions Publication Studio created have simple covers fashioned from recycled file folders. Bookseller Vladimir Verano, who runs the store's publishing operation, designed two covers for A River Story, each of which features original art by a local artist. Both that book and The Strong Man were supported with author events at Third Place Books. (Customers were invited to come early and watch the books being printed.)
Third Place Press has played a larger role in the publication of Chloe Jarren's La Cucaracha, participating in discussions with Publication Studio about packaging as well as actively marketing the book. "This is the first time we've really gotten behind something like this," said Sindelar. One way he has been spreading the word about the novel is by reaching out to fellow independent booksellers. "Yes, we do happen to be co-publishing it, but this is a book I really love. I think customers will find it a great summer read," he said. The suspense-filled story is set in the expatriate community in the mountain town of Guanajuato, where a young photographer is caught in a dangerous web of American money and Mexican politics after a wealthy, respected woman is murdered.
Among the retailers that have signed on to carry Chloe Jarren's La Cucaracha is McNally Jackson in New York City, which will print copies on the store's own Espresso Book Machine. Previously, Third Place Press had provided the University Book Store in Seattle with a file so it could makes copies of The Strong Man on its machine. "As there are more and more of these machines around the country, we can make a catalog available to other independent bookstores," noted Sindelar.
Along with "a combination of deep experience and willingness to experiment," Stadler had another reason for wanting to work with Sindelar and his team: Third Place Commons, a community space in Lake Forest Park that includes Third Place Books, restaurants, a seating area and a stage for events. "Third Place has direct experience managing the social life of books and reading, using all the elements that Publication Studio favors--food and drink, the table, music, conversations, staged and otherwise," added Stadler.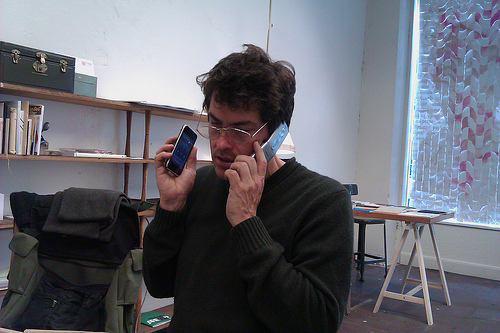 Attending to "the social life of the book" is an integral part of Publication Studio's mission. "It's at the heart of how we try to create an enduring public for the books we publish," Stadler said. "The physical book has been the ultimate social networking tool for 500 years. You hold it in your hand and then hand it to the next person." In addition to hand-crafted volumes, Publication Studio produces e-books and maintains a digital commons where anyone can read and annotate its works for free.
Every Publication Studio title is supported in a different way. "What we do is completely unknown to us until we meet the writer, know their life, know the book and where it sits in their career," Stadler said. "That is only possible when you make books one at a time." Canadian author Aaron Peck, whose Letters to the Pacific was designed and annotated by two Düsseldorf artists, embarked on a tour of art schools and art institutions in Germany. Other writers have participated in the "Publisher's Lunch" series hosted at the Portland studio, talking about their work during a conversation with Stadler. (Next year's line-up includes Edmund White and noted landscape architect Diana Balmori).
Stadler is currently on a "NAFTA Tour" for Chloe Jarren's La Cucaracha, visiting a dozen cities in the U.S., Canada and Mexico. (Read his tour diary here.) Some of the action in the novel--which he wrote while living in Guanajuato--takes place at lavish dinner parties, the inspiration for unusual tour events. At paid, sit-down dinners, local chefs are reinventing the Mexican staple carne en su jugo, "meat in its own juice." And for toasting Stadler's accomplishment? Tequila, of course. --Shannon McKenna Schmidt
photo of Matthew Stadler by Claire L. Evans