Shelf Awareness for Tuesday, August 9, 2011

Quotation of the Day
'So It Goes': Free Books for Banned Books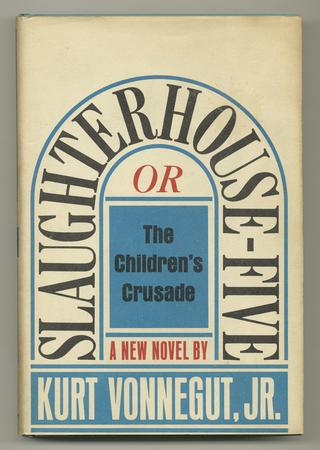 "All of these students will be eligible to vote and some may be protecting our country through military service in the next year or two. It is shocking and unfortunate that those young adults and citizens would not be considered mature enough to handle the important topics raised by Kurt Vonnegut, a decorated war veteran. Everyone can learn something from his book."
--Julia Whitehead, executive director of the
Kurt Vonnegut Memorial Library
, which recently offered 150 free copies of
Slaughterhouse-Five
to students at Missouri's Republic High School, where the
school board had removed it
(as well as Sarah Ockler's
Twenty Boy Summer
) from the curriculum and school library in response to a complaint by Wesley Scroggins, a Missouri State University professor.


News
Image of the Day: Peculiar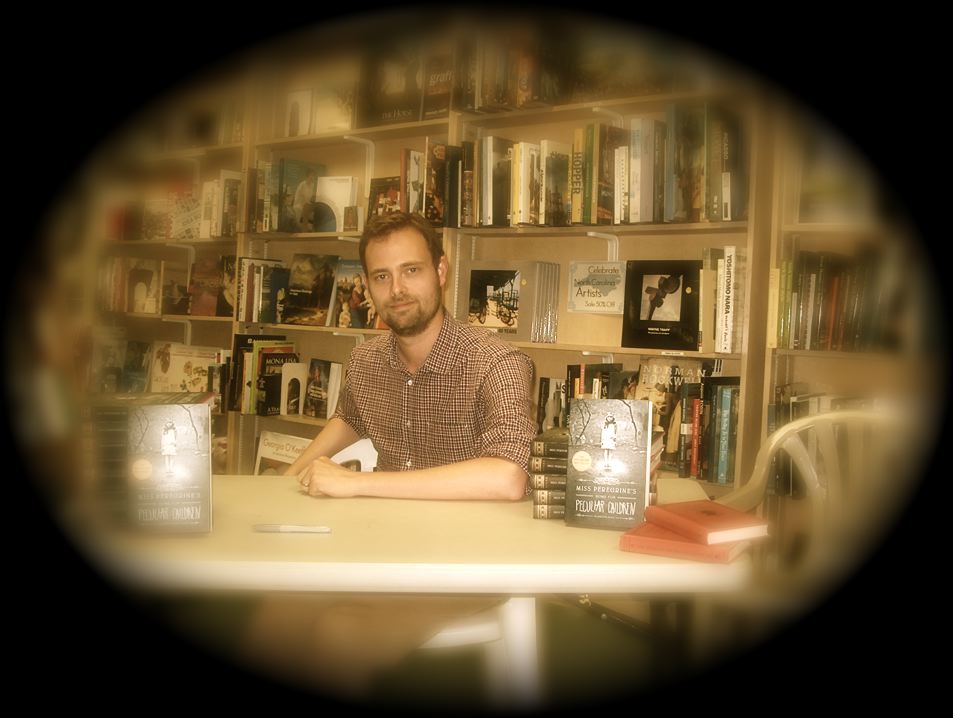 A week ago Sunday, Ransom Riggs, author of Miss Peregrine's Home for Peculiar Children (Quirk Books), read and spoke at Quail Ridge Books & Music, Raleigh, N.C. Staff member Warren Wegner took this picture and adjusted it in a peculiar, appropriate way.


Notes: Online Retail Spending Escalates; London Riots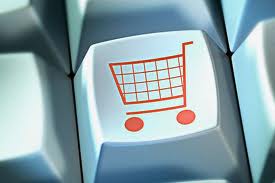 Online retail spending reached $37.5 billion for the second quarter of this year, up 14% from 2010, according to comScore, which also noted this was the seventh consecutive quarter of positive year-over-year growth and third consecutive quarter of double-digit growth rates.

The top 25 online retailers accounted for 66.4% of dollars spent online, down from 67.7% a year ago and down from a peak of 69.9% in the third quarter of 2010, as small and mid-sized retailers continued to regain lost market share, comScore reported, adding that the 14% second quarter gain was primarily a function of an increase in the number of buyers (up 16%), with 70% of all Internet users making at least one online purchase during those three months.

"The second quarter of 2011 saw a continuation of this year's solid double-digit growth trends in online spending, well ahead of the rate of growth in consumers' overall spending," said Gian Fulgoni, comScore chairman. He also predicted that the third quarter "will be an important indicator of which direction this economy is really headed and what that will mean for consumer spending."

---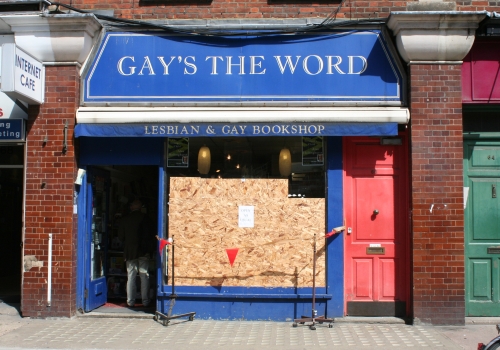 Among the stores damaged during the riots in London this week was Gay's the Word on Marchmont Street, whose windows were smashed early Monday morning, the Camden New Journal reported. Manager Jim MacSweeney said he believes the attack was motivated by homophobia: "For us it's probably lads seeing what's happening on the TV and thinking they can get away with kicking our window in. There are phases of us feeling nervous but we haven't had an incident like this since 2006. What has been really touching is the messages of support we have had not only from our customers but also from members of the community who agree this is not acceptable."

The Guardian noted that Gay's the Word was the only business attacked on the street.

Thus far, bookshops have not been a prime target of the rioters. The Bookseller reported that Waterstone's and W.H. Smith said they were unaware of any damage to their stores. Indie bookstore Pages of Hackney tweeted that it had closed early as a result of the disturbances: "Ten mounted policemen have joined the riot police outside the shop, which we did close in the end, shortly before Harris on the corner looted."

An angry post on the Big Green Bookshop's blog said that early Sunday morning, "people turned up, having realized that all the police were trying to control the stuff going on in Tottenham, and started smashing Wood Green to pieces.... This is not representative of Wood Green. This little place in North London is a diamond and we will not let this terrible night of violence ruin things. I don't have any solutions but I know that there are so many passionate and community minded people in N22. And we need to make sure that we remain proud and supportive of the area.... This is how is still see Wood Green and i'm sure that in the next few days Wood Green will show how resilient it is to this dreadful series of events.

---

Google has a book deal in France. The New York Times reported that Google has signed an agreement with Hachette Livre "under which tens of thousands of French-language books will be pulled out of ink-on-paper purgatory and provided with a digital afterlife." Google said it plans to sell e-book editions of the Hachette titles "by the end of the year, when it introduces a French version of its digital bookstore, Google Editions."

At least three French publishers--Albin Michel, Flammarion and Gallimard--are pursuing lawsuits against the company, while another--La Martinière--previously won a court case against Google, the Times noted.

"We would love to implement similar arrangements with other French publishers, and it's something that we have in mind as we talk to other partners," said Simon Morrison, copyright policy and communications manager at Google in London.

---

Another week, another episode of CSI: Borders. The bookstore chain's bankruptcy continues to spin complications and opportunities, depending upon your perspective.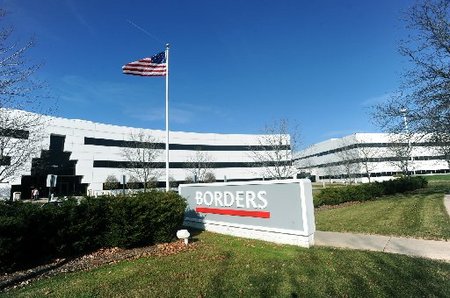 Agree Realty, landlord for the soon-to-be-vacated Borders Group headquarters in Ann Arbor, Mich., may lose the building, Crain's Detroit Business reported. In a 10Q statement filed last week with the Securities and Exchange Commission, Agree disclosed that it is in default on the $5.6 million loan against the 330,000-square-foot property.

This is one of six Agree loans in jeopardy because of the Borders liquidation, and while Borders is still paying rent on the headquarters building totaling $769,000 a year, the "bankruptcy has triggered a default in the terms of the loan," Crain's Detroit Business wrote.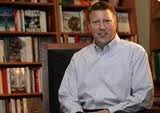 In the Lexington Herald-Leader, Mark Wilson, CEO of Joseph-Beth Booksellers, said this is a time of opportunity and the company's goal is to provide customers with a multidimensional experience that "can't be Amazoned." He observed: "Once the dust settles, not all of that business is going online. There will be a good percentage that flows through to us."

The Borders liquidation has also offers a research opportunity. Wilson has sent his buyers to stores being liquidated to see what titles remain on the shelves at this point. "That provides us guidance on what categories are moving quickly and what's not moving. The books left on the walls are ones that were a bad use of inventory dollars."

A Boston Globe editorial observed that the closing of the Borders store "in a historic part of Boston once known as Newspaper Row presents an opportunity to preserve a part of the city's heritage. For centuries before the chain opened on the corner of School and Washington streets in Downtown Crossing, the area had been associated with literary Boston: This is the same intersection where the dissident Anne Hutchinson lived in the 17th Century, where the Old Corner Bookstore opened in 1829, and where authors like Hawthorne, Emerson, Longfellow, and Thoreau often gathered at Ticknor and Fields Booksellers before the Civil War. Even as digital readers and e-books have thrown the publishing industry into tumult, it would be fitting if the Borders space is filled in a way that carries on that tradition.... The world of reading is too much a part of the city to be displaced completely."

---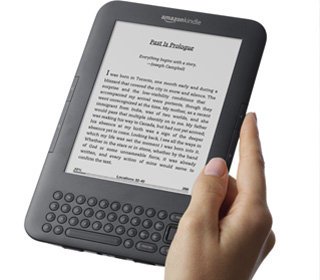 Amazon has "quietly dropped the price" for its refurbished ad-free Kindles to $99 (wifi-only) and $129.99 (3G). CNet suggested "Amazon appears to be clearing inventory in advance of a launch," and noted that the company "could introduce two new Kindles--one a higher-end touch-screen model that's priced similarly to the Nook Touch and an entry-level model that costs less than $100. And, of course, many are speculating that Amazon will soon release a smaller Android-based tablet to compete with the Nook Color."

---

PaidContent.org gave high marks to Barnes & Noble's back-to-school Nook promotion: "Buy any Nook today through September 11, get free classic books, study guides and apps. The interesting part is that all the included books are published by Barnes & Noble. Could we see a similar move from Amazon next?"

---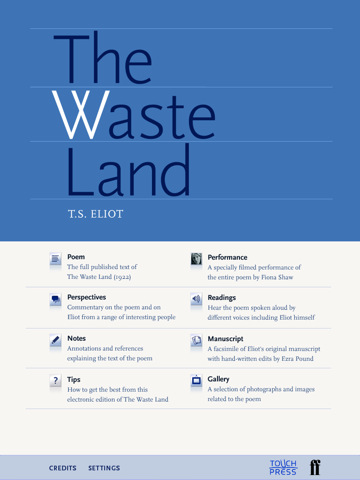 "I read, much of the night, and go south in the winter." The much-publicized enhanced edition iPad app of T.S. Eliot's The Waste Land, which was released in June, has already earned back its costs in App Store sales, the Guardian reported.

"The most pleasing thing is that we have earned out--we're in profit now," said Henry Volans, head of Faber Digital. "We planned for it to take a year to earn out, but in the event it happened in about six weeks. That's similar to our previous Solar System for iPad app. Some quarters of the industry had written off the concept of enhanced editions, and the chances of making that work. But we're proving that it can work, and that means a lot."

The Guardian also noted that both apps "have maintained a $13.99 price since launch--December 2010 for the former--and have never been discounted. Indeed, in the U.K. the price of both book-apps actually rose recently from £7.99 to £9.99 as the result of Apple rebalancing its global pricing tiers."

Volans observed: "We're at the real start of how digital books will become different to print books. Historically, for example, a natural history guidebook looks quite similar to a novel, which is an accident of printing. Very soon those things will absolutely diverge massively. It's important to keep innovating, and as publishers we need to have a role in that."

---

For the Seattle Times Lit Life summer reads series, Seattle Public Library reader services librarian Linda Johns recommended her women's fiction favorites, noting that one of her "favorite kinds of stories (and a favorite part of life) is the geography of friendship, where unexpected circumstances and simple proximity forge some of the strongest relationships imaginable."

---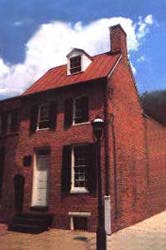 A haunting prospect: For the second straight year, Baltimore city leaders have cut off the $85,000 subsidy for a "tiny house where the impoverished [Edgar Allan] Poe lived from around 1833 to 1835, a decision that means it may have to close soon," the New York Times reported.

"It would be ironic, after all these years of aggressively and actively promoting the Poe House and the Poe grave, to have it close," said Jeff Jerome, the museum's curator for more than 30 years.

---

"In the His Dark Materials trilogy by Philip Pullman, how old is Marisa Coulter?" The Guardian's latest quiz asks, "How well do you know your fictional villains and anti-heroes?"

---

In response to the Today Show's recent list of "books you really should have read in high school" (Shelf Awareness, August 3, 2011), Flavorwire offered "10 books you really should have read in high school: an alternate list," noting that "the canon should be fluid, allowing some experimental choices as well as the tried-and-true."

---

USA Today featured the "best apps for Harry Potter fans."

---

Flavorwire showcased "10 Real-Life Places That Inspired Literary Classics."




BookStats Survey: Publishing Industry 'Transforming Itself'
Publishing is a growth industry, according to a recent BookStats survey of publishers, retailers and distributors by the Association of American Publishers and the Book Industry Study Group. The New York Times reported the study revealed that in 2010, publishers generated net revenue of $27.9 billion, a 5.6% increase over 2008, and sold 2.57 billion books in all formats, a 4.1% increase since 2008.

"We're seeing a resurgence, and we're seeing it across all markets--trade, academic, professional," said Tina Jordan, v-p of the AAP. "In each category we're seeing growth. The printed word is alive and well whether it takes a paper delivery or digital delivery."

Fueled by e-books, sales of trade titles grew 5.8%, to $13.9 billion, while juvenile books grew 6.6% over three years. The study showed that one of the strongest categories was adult fiction, up 8.8%. The Times noted that the survey does not include sales data from this year, when e-book sales have jumped significantly and the AAP has "tracked some decline in print sales."

"It shows that the industry as a whole is really healthy," said Dominique Raccah, the publisher of Sourcebooks. "That, I think, is exciting. You're seeing an industry that is transforming itself."

Other survey findings: sales of adult hardcover and paperback books from 2008 through 2010 grew about 1% percent; mass-market paperbacks declined 16%. Professional publishing increased by 6.3%, to $3.75 billion, and scholarly publishing gained 4.7%. Hardcover books lost ground overall, dropping to 37.7% of the market in 2010 from 39.6% in 2008; trade paperbacks fell to 37.8% in 2010 from 39.5% in 2008.

The higher education category registered sales of $4.55 billion in 2010, up 18.7% in three years, "a trend that Ms. Jordan suggested could be traced to the expansion of two-year and community colleges and the inclination to return to school during a rough economy," the Times wrote.




Media and Movies
Media Heat: Jonathan Safran Foer on NPR's The Takeaway
Today on NPR's The Takeaway: Jonathan Safran Foer. A movie based on his novel Extremely Loud and Incredibly Close will have a limited release on December 25 and wider release on January 20.
---
Tomorrow on Good Morning America: Nicole "Snooki" Polizzi, author of A Shore Thing (Gallery, $15, 9781451623758). She will also appear tomorrow on Late Night with Jimmy Fallon.

---

Tomorrow on NPR's Diane Rehm Show: Geoffrey Gray, author of Skyjack: The Hunt for D. B. Cooper (Crown, $25, 9780307451293).

---

Tomorrow night on ABC Nightline: James Van Praagh, author of Growing Up in Heaven: The Eternal Connection Between Parent and Child (HarperOne, $25.99, 9780062024633).




Television: Inspector Morse Prequel
Next year PBS's Masterpiece Mystery will air Endeavour, a single-episode prequel to the Morse series, based on the popular character created by novelist Colin Dexter. Variety reported that Shaun Evans has been cast as the young Inspector Morse, a character played by the late John Thaw in 33 previous installments of the series.

"Inspector Morse was one of my favorite detectives," said Masterpiece executive producer Rebecca Eaton. "Shaun Evans has a similar depth and quiet charm. I can't wait to see his Endeavour."

Endeavour, which refers to Morse's first name--which was something of a secret until the end of the series--will air on PBS in 2012 "to mark the 25th anniversary of the Morse premiere (written by Anthony Minghella)," Variety wrote.




Hunger Games Sequel Release Date Set
Lionsgate will release Catching Fire, its adaptation of the second book in the Hunger Games trilogy by Suzanne Collins, on November 22, 2013, Variety reported.

"The magical thing about the Hunger Games trilogy is that the books have such a vastly broad appeal," said Joe Drake, co-COO of Lionsgate and president of its Motion Picture Group. "The stories truly offer something for everyone, and the period around the Thanksgiving weekend is such an opportunity for families and friends to make an event of going to the movies."

The Hunger Games, the initial film in the series directed by Gary Ross, will be released on March 23, 2012.




Books & Authors
Attainment: New Titles Out Next Week
Selected new titles appearing next Tuesday and Thursday, August 16 and 18:

Counterstrike: The Untold Story of America's Secret Campaign Against Al Qaeda by Eric Schmitt and Thom Shanker (Times, $27, 9780805091038) reveals some of the covert methods used to combat terrorism.

The Grace of Everyday Saints: How a Band of Believers Lost Their Church and Found Their Faith by Julian Guthrie (Houghton Mifflin Harcourt, $25, 9780547133041) chronicles the struggle by members to reopen a San Francisco church closed by the Archdiocese to conceal evidence of sexual abuse.

The Omen Machine by Terry Goodkind (Tor, $29.99, 9780765327727) continues the story of Richard and Kahlan begun in the Sword of Truth fantasy series.

Big Nate on a Roll by Lincoln Peirce (HarperCollins, $12.99, 9780061944383) is an illustrated children's book based on the Big Nate comic strip.

The Sacred Acre: The Ed Thomas Story by Mark Tabb and Tony Dungy (Zondervan, $22.99, 9780310332190) tells the story of an Iowa town destroyed by a tornado and the coach who gave hope to the community.

Class Warfare: Inside the Fight to Fix America's Schools by Steven Brill (Simon & Schuster, $28, 9781451611991) assigns the majority of blame for America's education shortcomings on teachers unions.





Book Review
Book Review: Becoming Ray Bradbury
Becoming Ray Bradbury by Jonathan R. Eller (University of Illinois Press, $34.95 hardcover, 9780252036293, August 2011)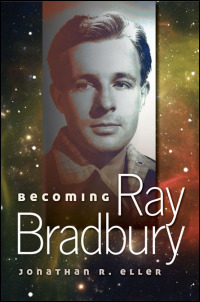 It may be hyperbolic to suggest that Ray Bradbury is the science fiction writer most likely to have been read by any randomly selected American under the age of 50. Given the frequency with which junior high and high school English teachers assign Fahrenheit 451 or, perhaps, The Martian Chronicles, though, it doesn't seem like a completely unreasonable assumption. Younger readers may not be aware of how brightly Bradbury's literary star shone when those books were first published; although he could never fully disassociate himself in the minds of the literati from the genre label, support from mainstream magazine editors and enthusiastic, influential readers like Christopher Isherwood at least assured he would be regarded as the one diamond in a pile of coal.
The metaphor is chosen deliberately: much like a diamond is created by exerting intense geological pressures on coal, Bradbury's most famous stories came after years of refinement. In Becoming Ray Bradbury, Jonathan R. Eller painstakingly details the process by which the young writer consciously shifted his literary influences from pulp writers like Edgar Rice Burroughs and H.P. Lovecraft to literary figures like Thomas Wolfe and John Steinbeck. Drawing upon interviews with his subject, as well as access to his archival papers, and light critical analysis of the stories, Eller lays out Bradbury's tightrope walk along "the line between unrestrained individualism and the effective use of technique," resulting in short stories that used science fiction and fantasy tropes to reach out to larger audiences.
Though Bradbury actively sought literary recognition, even going so far as to ask Doubleday to take the identifying genre tags off his book jackets, it's important to remember that he never fully broke ties with science fiction. In particular, Eller discusses the ways in which friendships with writers like Henry Kuttner and Leigh Brackett helped the young writer find his voice. At the same time, taking inspiration from Howard Roark, the hero of Ayn Rand's The Fountainhead, Bradbury was (in Eller's words) "always on guard against a culture trying to hamstring his creative potential for commercial gain." If, as Malcolm Gladwell says, one needs to apply oneself for 10,000 hours to become an expert, let's call this a look at the 10,000 hours (give or take) that gave Bradbury the ability and the confidence to write Fahrenheit 451. It's a fantastic story, and one of the few frustrating things about it is that Eller ends it just as Bradbury, flush with success, is recruited by John Huston to write a screenplay for Moby Dick. Is it presumptous to ask for a sequel? --Ron Hogan
Shelf Talker: Jonathan R. Eller, a co-founder of The Center for Ray Bradbury Studies, gives us an insightful critical account of an American literary icon's formative years.


Ooops
Help!
The release date for the movie The Help, based on the novel by Kathryn Stockett and mentioned here yesterday, has been moved up by two days and is now tomorrow, not this Friday.