Shelf Awareness for Wednesday, August 10, 2011

Quotation of the Day
Devoted Readers Are 'Mostly Born and Only a Little Made'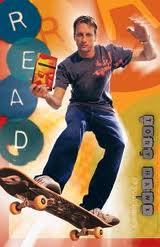 "I don't think of the distinction between readers and nonreaders--better, those who love reading and those who don't so much--in terms of class, which may be a function of my being a teacher of literature rather than a sociologist, but may also be a function of my knowledge that readers can be found at all social stations. But whatever designations we want to use, it has to be admitted that much of the anxiety about American reading habits, and those in other developed nations to a lesser degree, arises from frustration at not being able to sustain a permanent expansion of 'the reading class' beyond what may be its natural limits.

"The extreme reader, to coin a phrase, is a rare bird indeed. ('I have done what people do, my life makes a reasonable showing,' Lynne Sharon Schwartz writes. 'Can I go back to my books now?') Such people are born, not made, I think; or mostly born and only a little made. They take care of themselves; they always do go back to their books."


News
Notes: Levine Is Poet Laureate; E-Book Pricing Class-Action Suit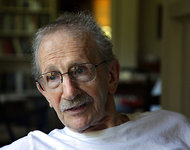 Philip Levine will be named poet laureate by the Library of Congress today, succeeding W.S. Merwin. The New York Times reported that Levine was selected "from a long list of nominees" by James Billington, the Librarian of Congress. "I find him an extraordinary discovery because he introduced me to a whole new world I hadn't connected to in poetry before," said Billington. "He's the laureate, if you like, of the industrial heartland. It's a very, very American voice. I don't know that in other countries you get poetry of that quality about the ordinary workingman."

Levine, author of 20 poetry collections and winner of the 1995 Pulitzer Prize for The Simple Truth, told the Times he was pleased with the honor: "How can I put it? It's like winning the Pulitzer. If you take it too seriously, you're an idiot. But if you look at the names of the other poets who have won it, most of them are damn good. Not all of them--I'm not going to name names--but most. My editor was thrilled, and my wife jumped for joy. She hasn't done that in a while."

---


Hagens Berman, a consumer rights law firm based in Seattle, has filed a class-action suit claiming that Apple, HarperCollins, Hachette, Macmillan, Penguin and Simon & Schuster "colluded" to fix e-book prices, GeekWire reported.

The lawsuit, filed in the U.S. District Court for the Northern District of California, alleges that the six companies "colluded to increase prices for popular e-book titles to boost profits and force e-book rival Amazon to abandon its pro-consumer discount pricing," according to a press release issued by the law firm.

"Fortunately for the publishers, they had a co-conspirator as terrified as they were over Amazon's popularity and pricing structure, and that was Apple," said Steve Berman, founding partner of Hagen Berman. "We intend to prove that Apple needed a way to neutralize Amazon's Kindle before its popularity could challenge the upcoming introduction of the iPad, a device Apple intended to compete as an e-reader."

The suit claims Apple and the publishers are in violation of a variety of federal and state antitrust laws, the Sherman Act, the Cartwright Act, and the Unfair Competition Act.

---

"Why isn't Kindle promoting its social networking features?" asked paidContent.org in a piece about kindle.amazon.com, the "new" social network that created a buzz on Twitter last weekend. The Kindle feature--which allows users to share notes, as well as follow and find users with similar reading interests--has "been around for awhile," but Amazon "is pretty adamant about not calling this a social networking site--or even giving it a title other than its web address."

Amazon apparently does not have much to do with the recent buzz either. PaidContent.org noted that former MySpace president Tom Anderson "mentioned the site on Google+ Sunday ('It sorta looks like Amazon has just launched a social network') and the 'news' spread from there."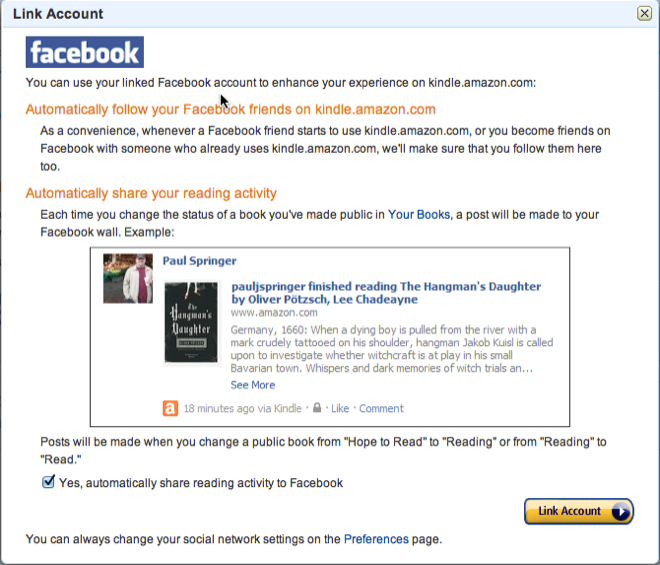 Wired's Tim Carmody suggested the answer to the sudden interest is "simple. When kindle.amazon.com was introduced in February, you had to manually add users you wanted to follow. Now, if you've linked your Twitter or Facebook accounts to Public Notes, you automatically follow other connected users that you follow on those networks.... The new way is a little bit creepy--particularly since there doesn't seem to have been any announcement from Amazon that they were changing how social media links were going to be used.

"It's also a little bit creepy that the default for linking social media networks is set to broadcast your Public Notes activity on those networks to all your friends and followers. That option at least can be shut off; auto-adding the people you follow can't. If you link your Kindle public notes to Twitter or Facebook because you would occasionally like to share a passage or note from a book you're reading, you're stuck auto-following everybody else who wants to do the same."

The Atlantic's Rebecca J. Rosen agreed: "Creepy is right. Hopefully Amazon will give users more discretion over whom we're following and with whom we're sharing, something like what Google+ is trying to do for status updates.

"But creepiness aside, my real disappointment is that there's still no social network integration with the Kindle e-lending feature, something that would let me enter a title of a book I'd like to read and then see who in my network has it to lend to me. The reason for this seems obvious--why would Amazon want to create a massive lending pool that would likely lead to people buying fewer books on its site?"

---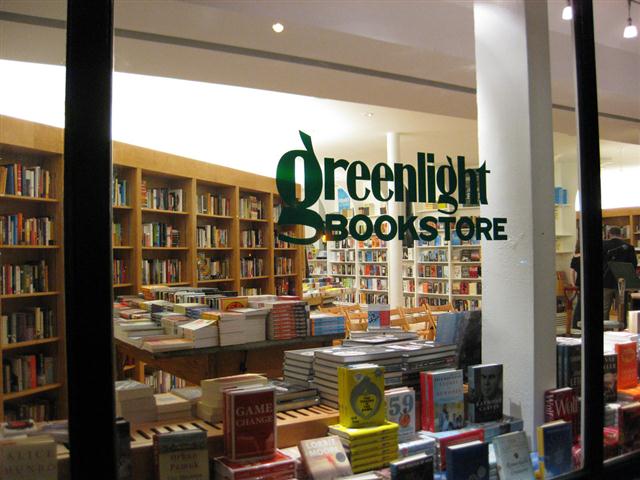 Greenlight Bookstore, Brooklyn, N.Y., will become the kiosk vendor for the Brooklyn Academy of Music's events at the Peter Jay Sharp Building and the BAM Harvey Theater. The kiosks, called "Greenlight at BAM," will offer books and merchandise related to the works on stage, as well as Brooklyn and New York related merchandise and BAM branded clothing and accessories. Greenlight also plans to sell BAM-branded merchandise through its website.

"This is a great opportunity for us to partner with a venerable Brooklyn institution, right here in our neighborhood," said Greenlight co-owner Rebecca Fitting. "We look forward to being the seller of BAM's merchandise onsite and online, and we also look forward to curating a selection of books to complement BAM's outstanding programming, and to strengthening our ties with the cultural community of Brooklyn."

BAM President Karen Brooks Hopkins added, "Supporting our local Brooklyn community and vendors is an important part of BAM's mission and we are excited to work with our neighbor, Greenlight Bookstore, to offer our patrons access to their fabulous merchandise, in addition to BAM branded products. BAM's 150th anniversary will be a momentous celebration and it is the perfect time to launch this new partnership." Greenlight's kiosks will open in September in conjunction with BAM's Next Wave Festival.

---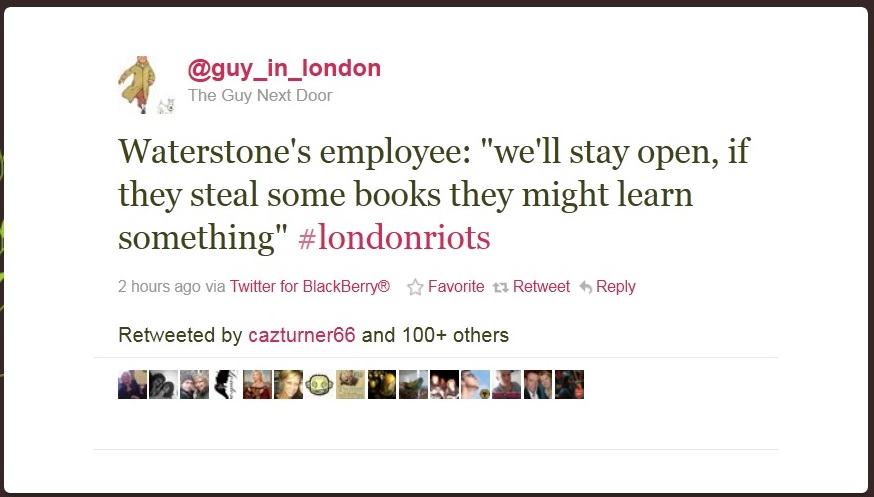 London update. Waterstone's and W.H. Smith were closing stores as necessary in areas affected by the riots. The Bookseller reported that W.H. Smith had closed "at most six stores across the stricken areas in Brixton, Wood Green and Enfield," and a company spokesperson said, "The shops have closed temporarily on police advice. Our priority is the safety of our staff. Like all other retailers we are in close contact with police and will reopen the affected shops when we can do so."

Yesterday, indie Pages of Hackney tweeted: "Shop is open and all members of staff are undamaged and fit for bookselling.... just about."

---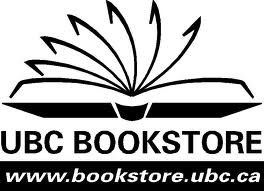 A bookstore by any other name. This summer, the University of British Columbia's University Community Services proposed a name change for the UBC Bookstore, suggesting it be re-branded as UBC Central. MacLean's reported that the announcement "was met with negative feedback from the university community and an online petition popped up to stop the name change from taking effect. As a result, the bookstore decided to postpone the decision and collect more input from staff and students."

Kim Snowden, a professor at UBC who started the online petition, wrote, "By changing the name to UBC Central, UBC is effectively eliminating the presence of our campus bookstore and is contributing to the demise of bookstore culture in Vancouver in general... Changing the name is a mistake."

UBC Bookstore's website commented: "Let us be clear: regardless of what it is called, the UBC Bookstore will continue to sell books. We know the importance of the book for learning and scholarship and will continue to ensure books thrive by improving our book systems and pricing policy. This strategy will include a wider choice of course materials at competitive pricing both in-store and online. We are also working hard to improve our ordering processes for faculty."

---

Choose Your Own Adventure, the series of gamebooks, and Frito-Lay are running a joint promotion that offers consumers access to digital versions of three new CYOA titles and the chance to win two-week cruise to the Galapagos Islands. The cruise contest runs until September 30. Consumers can access the e-books until the end of the year. Expanded versions of the three titles will be available online and in bookstores on October 1. For details on how to download the e-books, click here.

---

Back-to-school preparation: Flavorwire featured Jimmy Chen's "Venn Diagram of author sensibility," in which he separated "his favorite writers into three categories, with, of course, copious amount of overlap."

---

USA Today took a trip "down memory lane with Babar" to celebrate the 80th birthday of our favorite elephant, and featured a selection of classic book jackets from the series.

---

"Dandyism is more than just a dress code," Flavorwire noted in highlighting "10 writers who moonlighted as dandies."

---

Funniest book review request video of the day. Andy Mulligan "hopes to persuade you to review his new book, Return to Ribblestrop, for the Guardian children's fiction prize book club."

---

(Cutest) book trailer of the day: Boo: The Life of the World's Cutest Dog by J.H. Lee with photographs by Gretchen LeMaistre (Chronicle Books), which has just made its deboo.




BEA Names New Director of Education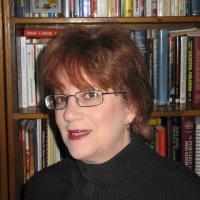 Effective immediately, Sally Dedecker is the new director of education for BookExpo America and will be responsible for producing and executing the BEA Conference Program. Dedecker, who owns the consultancy firm Sally Dedecker Enterprises, has held senior management positions at Simon & Schuster and Ingram Book Company, and is a board member of the Book Industry Study Group. She replaces Mark Dressler.

"I am delighted that we are able to work with Sally in a substantive way," said Steve Rosato, BEA show manager. "I have known Sally for a long time as she has provided considerable support and advice to us over the years. Sally is well established in the book industry and she offers a range of experience in strategic and tactical business solutions in distribution, sales, marketing, product development and other areas of the book and digital publishing process. She will be a tremendous asset as we look to enhance the BEA experience by providing the very best educational and conference programming for all our attendees."

Dedecker said she is "thrilled to be working with the BEA team. It is important for the BEA Conference program to be a collaborative effort and so my first task is to listen to the industry and engage more individuals and companies in the process. As a consultant I have the opportunity to work with a wide range of companies and so bringing this insight to developing programs and events that will add to the BEA experience is a target for me. I am looking forward to getting started." She can be reached at 518-943-2717 or sdedecker@aol.com.




Media and Movies
Media Heat: Dana Spiotta on KCRW's Bookworm
Tomorrow KCRW's Bookworm: Dana Spiotta, author of Stone Arabia (Scribner, $24, 9781451617962). As the show put it: "Dana Spiotta's Stone Arabia takes a deep and ultimately heartbreaking look at family relationships, love, identity and memory--all against the backdrop of L.A. rock 'n' roll, new wave and punk, in their heyday. Sonic Youth's Thurston Moore calls it a 'rock 'n' roll novel like no other.'"

---

Tomorrow on NPR's Diane Rehm Show: Jane Fonda, author of Prime Time: Love, Health, Sex, Fitness, Friendship, Spirit--Making the Most of All of Your Life (Random House, $27, 9781400066971).
---
Tomorrow on the Gayle King Show: Harlan Cohen, author of The Naked Roommate: And 107 Other Issues You Might Run Into in College (Sourcebooks, $14.99, 9781402253461).
---

Tomorrow on CNN's Piers Morgan Live: Penn Jillette, author of God, No!: Signs You May Already Be an Atheist and Other Magical Tales (Simon & Schuster, $24.99, 9781451610369).




Television: Swedish Crime Novels Spark New Series
20th Century Fox TV acquired the rights to a series of books by Swedish criminologist and novelist Leif G.W. Persson, Deadline.com reported. Stephen Gaghan (Traffic) is developing a TV series based on them and targeted for next season. The project will focus on Persson's central character, Evert Backstrom, an "equal-opportunity misanthrope [who] is always miserable, and only a good murder case can cheer him up."

Backstrom has appeared in Linda and He Who Kills the Dragon, with another novel on the way. Deadline.com noted that the character "is very popular in Scandinavia, where Persson's books have sold more than six million copies."




Movies: As She Climbed Across the Table
Calling it "the most fascinating mash-up of big-shot literary sensibilities since William Faulkner tackled the screenplay for Ernest Hemingway's To Have and Have Not," Word & Film reported that director David Cronenberg has hired Bruce Wagner to adapt Jonathan Lethem's "darkly comedic sci-fi thriller" As She Climbed Across the Table.

"Why would he hire a novelist best known for his lacerating satires of disconnected Hollywood strivers to pen the script for Lethem's cosmic allegory about a particle physicist who breaks up with the professor she's dating when she becomes obsessed with the black hole she's invented called--what else?--lack," Word & Film asked before coming to terms with the decision: "The more we think about this project, the more pumped we are to see the film."




Books & Authors
Awards: Canadian ReLit Indie Press Longlists
The "very long list" of nominees for the 2011 ReLit Awards, which celebrate novels, poetry, and short fiction titles published by Canadian independent presses, has been announced, Quillblog reported. Category winners will receive a ReLit Ring, which features four moveable dials--each one struck with the entire alphabet--for spelling words. The ring was designed by Christopher Kearney of Newfoundland.




Book Brahmin: Carson Morton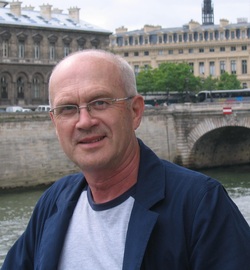 Carson Morton was born in London and moved to the U.S. with his family as a child. He has worked as a professional musician, a playwright and screenwriter. He has written music for the BBC, and wrote and sang the theme song for the first Fox Children's Network cartoon series, Zazoo U. Stealing Mona Lisa (Minotaur, August 2, 2011) is his first novel. He lives in Nashville, Tenn.
On your nightstand now:
I usually have at least three books going at a time. Currently it's: David McCullough's The Greater Journey--Americans in Paris; Lost in Shangri-La by Mitchell Zuckoff; and Spiral by Paul McEuen.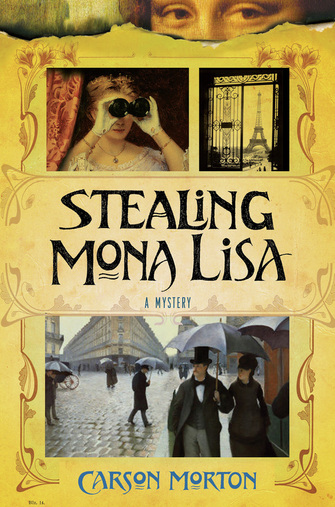 Favorite book when you were a child:
While my folks were watching TV, I'd take out any paperback by H.G. Wells or Jules Verne and read lying on their bed. I devoured all the Tarzan books by Edgar Rice Burroughs and actually read them up in a tree in our front yard to get the full experience! So sad to return years later to find the tree gone.
Your top five authors:
Ken Follett, David McCullough, Laura Hillenbrand, F. Scott Fitzgerald and Michael Crichton (at least his stuff that wasn't too right-wingy).
Book you've faked reading:
Great Expectations. Terrible, I know, but I do love the David Lean movie version.
Book you're an evangelist for:
Anything by David McCullough. Start with 1776.
Book you've bought for the cover: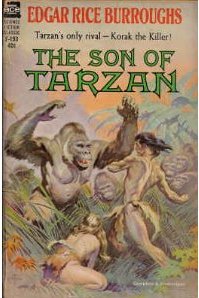 The Son of Tarzan by Edgar Rice Burroughs. The Ace paperback. I so badly wanted to fight a giant gorilla to save a beautiful girl in a bikini. That was the one I used to read in the tree.
Book that changed your life:
As a kid, any of the Tarzan books. Before that I was a pretty wimpy kid. I actually advised a friend once who was always getting bullied to start reading Tarzan books. I hope he took my advice. As an adult, The Great Gatsby. I love reading a book and saying to myself: "How the &$#% did he/she do that?" Wicked: The Life and Times of the Wicked Witch of the West by Gregory Maguire is one of those books, too.
Favorite line from a book:
Opening line of Great Expectations: "My father's family name being Pirrip, and my Christian name Philip, my infant tongue could make of both names nothing longer or more explicit than Pip. So, I called myself Pip, and came to be called Pip." Hey, at least I read that far!
Book you most want to read again for the first time:
Ken Follett's Pillars of the Earth. World Without End is not bad either. I listened to that on CD a few years ago while I took a road trip to visit all my relatives. I could never wait to get back on the road!


Book Review
Children's Review: Dead End in Norvelt
Dead End in Norvelt by Jack Gantos (Farrar Straus & Giroux, $15.99 hardcover, ages 10-14, 9780374379933, September 13, 2011)
Jack Gantos often mines his rich and unusual life experiences for his novels (The Love Curse of the Rumbaughs) and nonfiction (Hole in My Life). Here he introduces us to the people and streets--or rather, sections A through E--of Norvelt, Pa., created by the U.S. government as a model community after the closing of its coal mines. This winning novel, both humorous and heartwarming, takes place during the summer of 1962, when narrator Jack Gantos turns 12 and spends most of his days grounded. Jack's main "get out of jail free card," and one of the novel's most charming characters, is Miss Volker. The blossoming of their friendship coincides with the blooming of Jack's character.
Miss Volcker is "an original Norvelter" as well as the unofficial town historian and official medical examiner, appointed by Eleanor Roosevelt herself (the town's namesake). Her keen sense of humor comes through in exchanges like this: Jack asks, "How does a town die?" and she responds, "One old person at a time." Miss Volcker, who suffers from acute arthritis, dictates the obituaries to Jack, who types them up, delivers them to the newspaper editor, and places a pin on the house of the deceased (e.g., "number A-38") on her map of Norvelt. As the Norvelters start to go (faster than anticipated), no new families move in to take their places. Miss Volker does her part, by selling her sister's home to a "nice young man." Except that he turns out to be a Hell's Angel, is accidentally run down by a ten-ton cement truck, and his friends return to take their revenge on the town.
The author populates Norvelt with memorable characters, such as Mr. Spizz who rides an "adult tricycle" and pines for Miss Volcker (she says of Mr. Spizz, "His idea of a revolution is coloring outside the lines"); Mr. Huffer, who runs the funeral parlor; and Jack's parents--between whom he's often caught. His mother loves Norvelt and all it stands for, while his father, a WWII veteran, enlists Jack to build a bomb shelter and clear a runway for his J-3 (for which his mother's corn crop is a casualty--the cause for Jack getting grounded). Jack and Miss Volker's relationship gives the boy a fresh perspective. She's a living example of how knowledge of the past can enrich our experience of the present. Her love of history is infectious, and her respect for Jack and her belief in him as a hope for the future allows him to believe in himself. --Jennifer M. Brown