Shelf Awareness for Monday, August 15, 2011

News
Image of the Day: Take Me Out to the Ballgame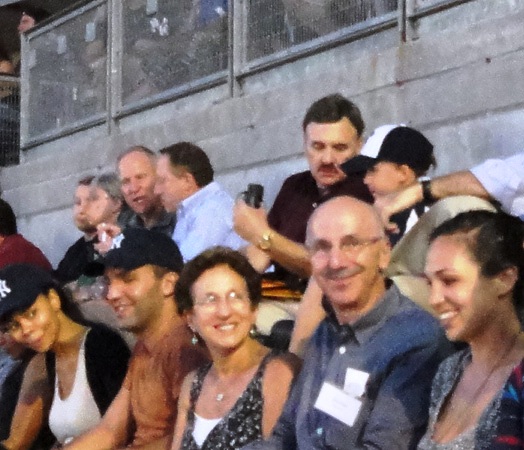 When Jon Plasse took up photography a few years back, he was advised to begin with a subject that he knew, so he took his camera to Yankee Stadium and started snapping pictures. "It was intuitive," he said of his approach, "which is another way of saying I didn't exactly know what I was doing." He was a few years into that project when the Yankees announced they would be tearing down the stadium and building a new one, which gave his photographs a new sense of urgency. Eventually, he culled some of the thousands of black-and-white photos he took before the original Yankee Stadium closed in 2008 for The Stadium (SUNY Press)--and what better place to celebrate that book's publication than the stadium that replaced it? Last Friday night, Plasse (front, second from right) spoke about his book at a reception for fellow Binghamton University alumni in one of the stadium's private suites before heading to the upper deck with his wife and daughter to watch the Yankees take on the Tampa Bay Rays. The memories of that evening won't quite match up to the games of his youth, though: after three home runs in the third inning, Tampa Bay never looked back, eventually winning 5-1. --Ron Hogan


Notes: Amazon Battles P.L.R. 'Publishers'; French Indies Lauded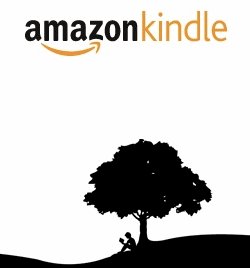 Amazon is cracking down on "publishers" of "spurious or duplicative" e-books created using private label rights (P.L.R.), which have inundated the Kindle Store. According to the New York Times, "When P.L.R. is applied to e-books, someone writes something--say, a guide to marketing information on Kindle--and then sells the rights to others, who repackage it under their own name and title. In theory, the new owner is also supposed to refashion the text to make it his own, but this does not often happen. A search on 'Kindle marketing' in the Kindle Store turned up 12,990 results."

The Times cited reports last week from commentators on Warrior Forum, an Internet marketing site, that Amazon "was yanking their P.L.R. e-books from the Kindle Store. Amazon tells the offenders that their copycats 'diminish the experience for customers.' "

Amazon spokeswoman Brittany Turner said, "We have worked steadily to build processes to detect and remove undifferentiated or barely differentiated versions of e-books."

---

The guessing game is on among analysts regarding the price of Amazon's much-anticipated Android tablet, which may debut later this year. Tim Barjarin of Creative Strategies speculated that the device might retail in the $249 range, UberGizmo reported, adding that "from his 'guestimates,' Amazon will be manufacturing the tablets for $300 each, but will be selling them at an even cheaper price to broaden its customer base. Amazon will then rely on the content sales (apps, books, music etc) to make up for the losses."

---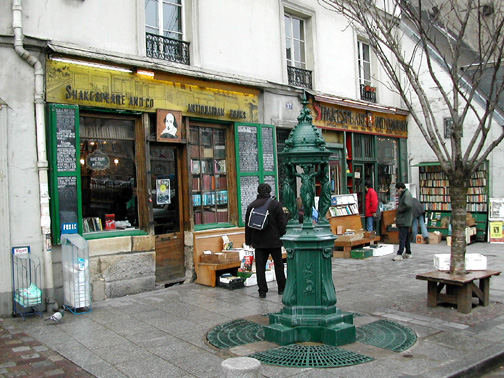 Shakespeare & Co. in Paris is one of 46 French bookstores that will be nationally recognized as libraires indépendantes de référence (LIR), an award launched in 2009 by culture minister Frédéric Mitterrand. The Bookseller reported there are now 514 recipients of the honor, which "aims to maintain the national network of independents in France."

Requirements for the designation include "deriving at least half their turnover from the sale of books, proof of independence, diversity of stock, the quality of staff and services, and a strong program of events," the Bookseller wrote.

---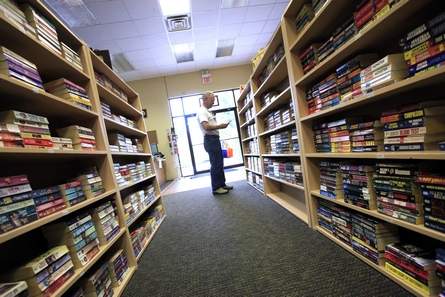 The Gainesville Sun examined taxable sales at Alachua County bookstores from January through May (as reported by reported by the Florida Department of Revenue) to provide a retail snapshot of the region's book business.

After four straight years of declining numbers, "sales figures so far for 2011 indicate local bookstores are faring better," the Sun reported. Sales for the period were $22.3 million this year, up from $17.4 million in 2010, "largely the result of a spike in May 2011 in which sales reportedly totaled $6.7 million. Sales had not topped more than $2.4 million in any previous May for the previous five years."

Anne Haisley of Books Inc. said the recession had hurt business, but the situation has improved in recent months. "I'm guessing they either are more secure in their jobs or are tired of feeling poor," she said.

---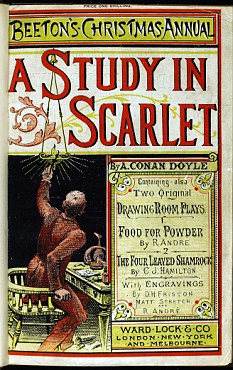 Banned book of the day: Last Thursday, Virginia's Albemarle County School Board voted to remove Arthur Conan Doyle's A Study in Scarlet from sixth-grade reading lists because it was considered "age-inappropriate," but the Atlantic reported the case against Sherlock Holmes really "began with the parent of a Henley Middle School student challenging the book in May on grounds that it was derogatory toward Mormons."

---

"Cool new websites every bookworm should bookmark" were showcased by Flavorwire, which noted that these destinations will "keep you sharp and informed while you are at work, at school, or as you sit in a café for hours and scowl at the patrons without laptops. (Please stop doing that, by the way.)"

---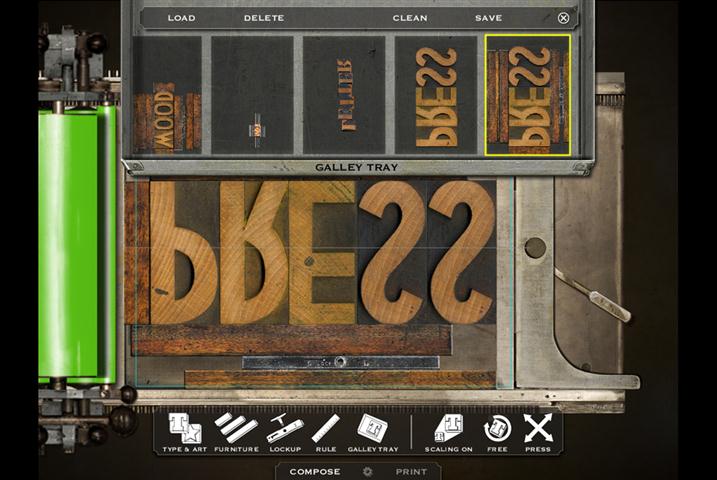 Fast Company explored the LetterMPress App for iPad, which "offers a detailed digital simulacrum of letterpress printing.... The app is highly skeuomorphic: almost everything in a real letterpress studio is photorealistically represented, from the scratched and worn metal plates on the press itself to the wood grain on the blocks of movable type, which are housed in a rustic-looking digital drawer alongside other tools of the printing trade. Even the press itself is operated quasi-literally: after selecting the ink color for the roller, you generate a digital 'print' by swiping the knurled metal crank on the press."

---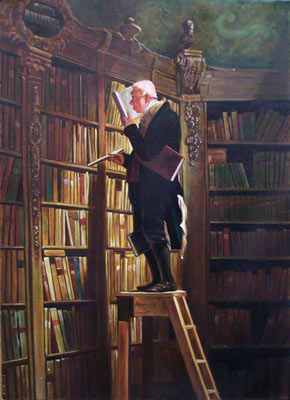 "Why it's cruel to be Kindle" was the headline for a biblio-cranky piece by Jasper Rees in the National. Rees wondered "who reads on these things, and why, and indeed what? Plainly readers of e-readers are going to have a dominant geek gene. Which is why it's no surprise to learn that the most popular genre among e-books is popular mass-market fiction. It's the biggest-selling form of book anyway, but, to be tempted into a reductive conclusion, those who like the more challenging literature are more likely to have a romantic attachment to the tactile pleasure of leafing rather than scrolling.

"I count myself firmly in this category. The digitization of pretty much every other area of life I'm happy to accept. If they invented a digital dog-walker, a digital chef or a digital chauffeur, I'd probably invest. But a digital reader? Imagine a future devoid of browsing contentedly in bookshops, of spines lined up regimentally on your shelves at home."

---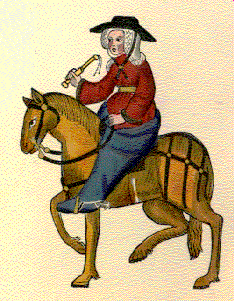 Flavorwire featured a literary mixtape for the Wife of Bath, noting that she "is one of the most developed characters in Chaucer's Canterbury Tales, which is somewhat unusual, since she is--gasp!--a woman. Also going by Alyson, the character is a strong proponent of female independence, and even dominance over men.... The Wife of Bath can get down with the best of them, so she'd definitely be into some deliciously crude fare, as well as some of your typical feminist empowerment rock. And of course, she'd only listen to lady singers. Who else? Here's what we think the Wife of Bath would gossip, spin her tale, and lay down the law to, but be warned: there is some parsing of Middle English ahead."

---

The chair that thinks it's a bookcase: Bookshelf Porn featured the Tatik, designed by Tembolat Gugkaev.

---

Book trailer of the day: One Love by Cedella Marley (Chronicle Books), in which Bob Marley's oldest daughter sings her father's famous song, which she has adapted into this October picture book.



Sales: Bookstore Sales Slip 1.9% in June
June bookstore sales fell 1.9%, to $1.04 million, compared to June 2010, according to preliminary estimates from the Census Bureau. For the year to date, bookstore sales have inched up 0.1%, to $7.05 billion.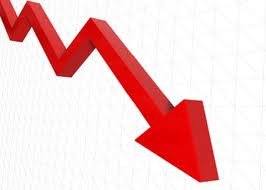 Total retail sales in June rose 8.7%, to $396.8 billion, compared to the same period a year ago. For the year to date, total retail sales have risen 8.1%, to $2,267.7 billion.
So far this year, bookstore sales have been erratic, falling 4.6% in January, but then rising in February, March, April and May, and now falling in June.
Note: under Census Bureau definitions, bookstore sales are of new books and do not include "electronic home shopping, mail-order, or direct sale" or used book sales.


Media and Movies
Media Heat: Betty White on Jimmy Kimmel Live
This morning on Fox & Friends: Gay Culverhouse, author of Throwaway Players: Concussion Crisis From Pee Wee Football to the NFL (Behler Publications, $15.95, 9781933016702).

---

Today on NPR's Fresh Air: Nancy Segal, author of Someone Else's Twin: The True Story of Babies Switched at Birth (Prometheus, $25, 9781616144371).

---

Today on NPR's Diane Rehm Show: Rory Stewart, author of Can Intervention Work? (Norton, $23.95, 9780393081206).

---

Today on NPR's All Things Considered: Amy Waldman, author of The Submission (Farrar, Straus and Giroux, $26, 9780374271565).

---

Tonight on Jimmy Kimmel Live: Betty White, author of If You Ask Me: (And of Course You Won't) (Putnam, $25.95, 9780399157530). She will also appear on a repeat of the Late Late Show with Craig Ferguson.

---

Tomorrow morning on Good Morning America: Christine O'Donnell, author of Troublemaker: Let's Do What It Takes to Make America Great Again (St. Martin's Press, $25.99, 9780312643058).

---

Tomorrow on ABC News: Senator Joe Lieberman, author of The Gift of Rest: Rediscovering the Beauty of the Sabbath (Howard, $22, 9781451606171). He will also appear tomorrow on: Hannity's America, Glenn Beck and Fox Radio's Alan Colmes Show.

---

Tomorrow on NPR's Diane Rehm Show: Steven Brill, author of Class Warfare: Inside the Fight to Fix America's Schools (Simon & Schuster, $28, 9781451611991).

---

Tomorrow night on the Daily Show: Matt Long, author of The Long Run: A New York City Firefighter's Triumphant Comeback from Crash Victim to Elite Athlete (Rodale, $15.99, 9781609611798).



Television: Vroman's to Guest Star on Parks & Recreation
Only in Hollywood could a scenario occur where reality melds so smoothly with illusion in the form of fiction disguised as imaginary nonfiction.


In an episode of NBC's Parks and Recreation that will air later this fall, Vroman's Bookstore, Pasadena, Calif., makes a guest star turn as a Midwestern bookshop (even the palm tree out front had to undergo a bark makeover). The fictional bookseller hosts a signing by Pawnee, Ind., deputy director of parks and recreation Leslie Knope (Amy Poehler), whose book Pawnee: The Greatest Town in America, will actually be published October 4 by Hyperion, Jacket Copy noted.

The blog I Am Not a Stalker featured photos of the filming at Vroman's, where a display with several copies of the upcoming book "was set up in the background of the scene and, throughout the day, before filming began, countless Vroman's customers would walk up and look through it, thinking it was a real item that was for sale."



New 'In-Character' Photos: The Girl with the Dragon Tattoo
Entertainment Weekly featured a dozen "in character" photos of the cast of The Girl with the Dragon Tattoo.




Movie: One Day
One Day, based on the novel by David Nicholls, opens this coming Friday, August 19. Anne Hathaway and Jim Sturgess star as college graduates who meet in 1988. They lead largely separate lives but connect again once a year for 20 years. The movie tie-in edition is available from Vintage ($14.95, 9780307946713).


Books & Authors
Awards: Citizen Book Prize Finalists
Pan Macmillan South Africa announced the finalists for this year's Citizen Book Prize. The winner receives R10,000 (US$1,392) from Citizen and "either publication by Pan Macmillan SA or a spot on a top S.A. creative writing course," Book Live reported. Until August 31, the public will have an opportunity to vote for its favorite of the 10 synopses shortlisted, after which results will be announced. "Please only vote once," Books Live noted. "Getting your granny, all your cousins and anyone who'll accept a bribe to log on will not ultimately make a difference--the judges' choice is final. Helping them accurately gauge the response to each title is far more valuable."



IndieBound: Other Indie Favorites
From last week's Indie bestseller lists, available at IndieBound.org, here are the recommended titles, which are also Indie Next Great Reads:

Hardcover

Unsaid: A Novel by Neil Abramson (Center Street, $23.99, 9781599954103). "In a story reminiscent of The Lovely Bones, a deceased veterinarian narrates the evolution of her lawyer husband who has been left behind with boundless grief, an unmanageable menagerie, and an unwinnable case following her death. This is a book for animal lovers and those who live with animal lovers; for those who love a good courtroom drama and for cynics who imagine all lawyers to be soulless; and for those interested in animal ethics who wonder if there are more communication possibilities to be developed with higher primates. Unforgettable!" --Darwin Ellis, Books on the Common, Ridgefield, Conn.

What Language Is: And What It Isn't and What It Could Be by John McWhorter (Gotham, $26, 9781592406258). "This is a light-hearted investigation into how linguists view language. From languages that change tone for different tenses to languages that do not have any regular verbs, this is an entertaining foray into what language is and what it is not. I look forward to reading more from this talented linguist." --Fran Wilson, Colorado State University Bookstore, Fort Collins, Colo.

Paperback

In the Fabled East by Adam Lewis Schroeder (Douglas & McIntyre, $16.95, 9781553658122). "This is a briskly paced yet acutely observed narrative moving between early 20th century France and colonial Vietnam and Laos. Across wrenching decades, the forces of history, place, and chance mold three striking characters who are connected at times only by the most fabled ideas of love. Surprising, at times breathtaking, always utterly believable. Fantastic!" --Jennifer Indeliclae, Ebenezer Books, Johnson, Vt.

For Ages 4 to 8

The Umbrella by Dieter Schubert (Lemniscaat USA, $16.95, 9781935954002). "This is a wonderful wordless adventure involving a little black dog who unwittingly gets windswept around the world via a bright red umbrella. A holiday not bargained for, but one that brings many smiles as children follow the pair on their journey." --Jenesse Evertson, bbgb books, Richmond, Va.

[Many thanks to IndieBound and the ABA!]




Book Review
Book Review: The Postmortal
The Postmortal by Drew Magary (Penguin, $15 trade paper, 9780143119821, August 30, 2011)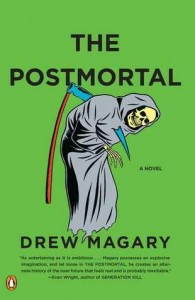 Right about now, according to the timeline of Drew Magary's debut novel, a genetic researcher in Oregon is trying to figure out a way to counteract the gene that produces red hair, and he's going to accidentally hit upon the key to halting the body's aging process permanently. (It's not immortality: You can still get sick, and you can still be killed.) As The Postmortal begins, it's the summer of 2019, and "the cure" is still illegal in the United States, but readily available on the black market, and John Farrell, a 29-year-old attorney in Manhattan, is taking the plunge.
Magary has carefully thought through both the short-term and long-term consequences of functional eternal youth, and the world that's fleshed out in John's 60 years' worth of journal entries has many dark twists and flourishes, especially once the American president reluctantly lifts the ban. For every disturbed mother who decides she wants her daughter to be eight months old forever, there's a "troll" who's ready to make the lives of the eternally young miserable. Russia loads up its army with postmortal soldiers and pushes its way into Eastern Europe and Canada, while China tries to preserve its dwindling resources by not just banning the cure, but branding every citizen with their birth date. John's crises may be on a smaller scale, but their power comes from their intimacy: His best friend and roommate is killed when a doctor's office is bombed by pro-death terrorists; he's not sure he has what it takes to get married when "forever" becomes a lot longer than it ever was. "Every morning I look in the mirror and see a body that's a lie," he says decades into the story. "I feel like this skin of mine is just a shell.... You could peel it away and all you'd see underneath would be a sick, wrinkled old man."
John's journal entries are the core of the novel, but Magary really sells his dystopian future with the other "documents" sprinkled throughout the story--pitch-perfect parodies of newspaper articles, television articles, religious brochures, even medical bulletins. (As the world's population grows out of control, pharmaceutical companies develop a drug to treat "overcrowding anxiety disorder.") He understands that satire is most effective when it gives the real world a gently absurd nudge, then lets its characters react much as we ourselves might under the same circumstances. --Ron Hogan
Shelf Talker: The first novel from a popular sports blogger and humorist (Men with Balls) puts a darkly comic spin on a science fiction premise and hits the sweet spot between Margaret Atwood and Kurt Vonnegut.


The Bestsellers
Top-Selling Titles in St. Louis
The following were the bestselling books at independent bookstores in and around St. Louis, Mo. During the week ended Sunday, August 7:

Adult

1. The Help by Kathryn Stockett
2. Room by Emma Donoghue
3. A Stolen Life by Jaycee Dugard
4. Go the F**k to Sleep by Adam Mansbach
5. Noir at the Bar edited by Jedidiah Ayers and Scott Phillips
6. State of Wonder by Ann Patchett
7. The Light Bringer by Chris Digiuseppi and Mike Force
8. The Best of The Way I See It and Other Political Writings 1989-2010 by Jamala Rogers
9. The Adjustment by Scott Phillips
10. Sarah's Key by Tatiana de Rosnay

Children's/YA

1. The Hunger Games by Suzanne Collins
2. Catching Fire by Suzanne Collins
3. Thirteen Reasons Why by Jay Asher
4. Middle School: The Worst Years of My Life by James Patterson
5. Miss Peregrine's Home for Peculiar Children by Ransom Riggs
6. Divergent by Veronica Roth
7. Fablehaven by Brandon Mull
8. Chocolate Moose for Dinner by Fred Gwynne
9. Forever by Maggie Stiefvater
10. Mockingjay by Suzanne Collins

Reporting bookstores, all of which are members of the St. Louis Independent Bookstore Alliance: Left Bank Books, Main Street Books, Pudd'nhead Books, Subterranean Books, Sue's News.

[Many thanks to the booksellers!]