Shelf Awareness for Wednesday, November 2, 2011

Quotation of the Day
The Book as Object: 'A Piece of History'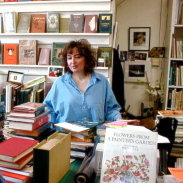 "You must hold a real book in your hand, smell the pages, examine the type face, the spacing between letters; must note the shape and size of the book, the weight of it. Only then can you experience the book's full import. And its magic.

"A book as an object is a piece of history....

"Of course, new books are not quite the same, but you can be a book's 'first' owner, the first to hold, read and study it. You can learn from its binding and paper and weight and lettering and smell. You can hold a new book in trust for its future owners. You can become part of its history.

"Give your e-reader a rest, grab a real, printed book: and feel the magic."


News
File Sharing for Dummies: Wiley Sues BitTorrent Users
Wiley filed a lawsuit in Manhattan federal court last week against 27 BitTorrent users, claiming the defendants shared copies of books from its "For Dummies" series without permission on October 18 and 19 of this year. The suit accuses the defendants of copyright infringement, trademark infringement and trademark counterfeiting," according to TorrentFreak, which obtained a PDF copy of the complaint and noted Wiley "argues that through the massive piracy that occurs on BitTorrent, their company is suffering severe losses that might cost several authors their jobs."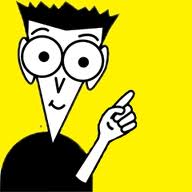 According to Wiley's attorney, the "John Doe" defendants "are contributing to a problem that threatens the profitability of Wiley. Although Wiley cannot determine at this time the precise amount of revenue that it has lost as a result of peer-to-peer file sharing of its copyrighted works though BitTorrent software, the amount of revenue that is lost is enormous."

In addition, Wiley claims that "counterfeit" copies of the books may damage the company's image, and "is particularly concerned that its trademarks are used in connection with unauthorized electronic products, which could contain malicious viruses. Wiley is also concerned that these unauthorized electronic editions of its works may be of inferior quality to the original versions."

PaidContent.org reported that while most of the titles listed in the complaint are computer related--Photoshop for Dummies has been downloaded more than 74,000 times since the summer of 2010--"there are a few surprises" as well, including how-to books on calculus, home repair and day-trading.

"The problem affects book publishers as it affects all content owners, and with the growing popularity of e-books, various strategies to address illegal file-sharing, including litigation, will necessarily grow as well," said Susan Kohlmann, a copyright expert at Jenner & Block in New York.




Early Start for Amazon's Black Friday Deals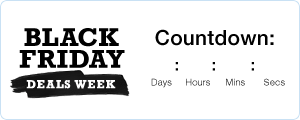 Amazon's holiday rush begins this week with the opening of its Black Friday Deals store, featuring discounts now through Cyber Monday, the day after Thanksgiving weekend. The countdown website acknowledges the jump on the season: "When is Black Friday? Black Friday isn't until the day after Thanksgiving, but since you're here already, looking for Black Friday deals, we thought we'd get the deals going a little early. We're counting down to Black Friday Deals Week with, yes, even more deals, all day, every day. Black Friday sales, Cyber Monday specials, Amazon's best deals--you'll find them right here."

Amazon.com spokesperson Sally Fouts said, "When it comes to holiday gift shopping there are three things customers want: low prices, items to be in-stock and ready to ship, and a convenient shopping experience. So in addition to our everyday low prices, customers will find exceptional deals in our Black Friday Deals store starting today all the way through Black Friday."

CNet's Eric Mack looked at the announcement from a perspective both skeptical and historical: "I'm a direct descendant of those poor souls who 400 years ago stepped off the Mayflower, which was definitely not smelling like flowers anymore after a long trans-Atlantic journey, and said, 'This has got to be better than England--we'll take it....'

"I suppose I should also be thankful that Amazon is giving us so many more bargain-hunting opportunities, right? Isn't that the meme for this particular season? But thankfulness doesn't have to be expressed through gluttony, and great bounty often comes at great cost. One price my ancestors paid for scoring some sweet new real estate were the wicked Nor'Easters unlike anything they'd experienced at home. So consider taking the pilgrims' lesson--don't go too crazy with Black Friday bargains and end up adding to the foreclosure crisis."



B&N Speculation: Nook Color Tablet on Monday?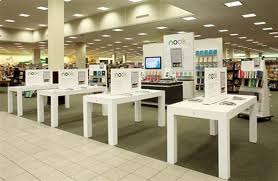 Barnes & Noble has scheduled a press conference for next Monday, November 7, and speculation is rampant that the company will unveil a new Nook Color tablet.
The
Wall Street Journal
noted that nothing has been confirmed yet regarding the announcement of a tablet, however, and
Simba Information's Michael Norris
suggested the possibilities also include a price cut on the Nook Color to match the $199 Kindle Fire or "more capabilities added to the Nook Color, such as video streaming."
"
How will Barnes & Noble get customers to care?
" asked paidContent.org, anticipating the tablet's debut and offering five ways B&N "could attempt to carve out a niche for the new Nook Color tablet," including
A strong focus on kids and families...
...And/or a continued focus on female readers.
Major in-store customer service and promotion.
Lots of social networking.
A bigger screen before a lower price point.




Google eBookstore Launches in Canada
Google entered the Canadian e-book market yesterday and is now selling digital titles there on its Google eBookstore website, as well as in partnership with booksellers McNally Robinson and Campus eBookstore, the Toronto Star reported.

"It's like any other sale on our website," said Paul McNally of McNally Robinson. "We sell real books and now e-books."

CTV noted that the Google store "boasts partnerships with publishers including Penguin, Random House, HarperCollins, House of Anansi, Dundurn and McGill-Queen's University Press."

"We have every major publisher in Canada and a lot of very small Canadiana publishers," said Scott Dougall, director of product management for Google Books. "We're very aggressive about finding every single book that we can find."



Holiday Hum: Inkwood Celebrates its 20th Birthday
Festivities began yesterday at
Inkwood Books
in Tampa, Fla., which is making merry for its 20th anniversary with a bonanza for customers. Every day from November 1-20 a different special is being featured, with drawings and sales in various categories.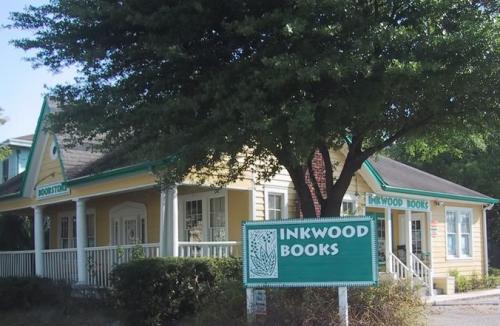 The extravaganza concludes the weekend of
America Unchained! Day
, the American Independent Business Alliance-sponsored initiative reminding shoppers "that as they're doing their holiday spending to try and keep the money in their own community," said Inkwood co-owner Carla Jimenez.
Foot traffic has been down this year at Inkwood Books, although there was an upswing in October. An increase in business has come from catering books at off-site gatherings, including a lecture by Deepak Chopra earlier this month that drew several hundred fans. (His latest is
War of the Worldviews: Science vs. Spirituality
with Leonard Mlodinow.) "We've done twice as many of these events in the last two months as we typically do in a two-month period," noted Jimenez. "These kinds of things, what I call the back-door sales, help to keep the front door open."
Current in-store bestsellers coincide with some of the dozen titles on the staff picks display, among them Chad Harbach's
The Art of Fielding
, Edward J. Delaney's
Broken Irish
, Paul Murray's
Skippy Dies
and Lily Tuck's
I Married You for Happiness
, one of Jimenez's choices. The employee favorites are heavily promoted on the store's website and
Facebook
page.
In December, the staff recommendations section features 25 titles hand-selected for gift-giving. Everything from cookbooks to kids' books and even suggested tomes for non-readers are already wrapped and discounted. Jimenez is planning to highlight NBC correspondent Patricia Rossi's
Everyday Etiquette: How to Navigate 101 Common and Uncommon Social Situations
. Whether given to teenagers or new employees, "it's something that would be a cool gift for a lot of people," said Jimenez.
Tampa resident Michael Connelly's
The Drop
is expected to be a customer favorite this season, along with offerings from South Florida authors James W. Hall (
Dead Last
) and Tim Dorsey (
When Elves Attack: A Joyous Christmas Greeting from the Criminal Nutbars of the Sunshine State
). Ernest Cline's futuristic novel
Ready Player One
is building buzz, and so is former Tampa mayor Pam Iorio's forthcoming memoir
Straightforward: Ways to Live and Lead
.
The last two decades operating an independent bookstore "haven't been easy," said Jimenez. "We know that not only bookstores but every other locally owned business is a challenge these days. We're very, very grateful and cognizant of how fortunate we are to be here after 20 years." --
Shannon McKenna Schmidt


Notes
Image of the Day: Chinese Montanan's Journey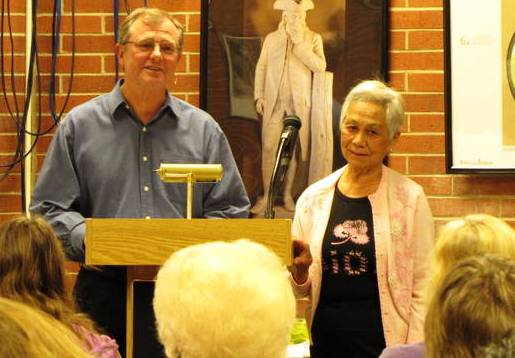 Tom Decker and Flora Wong, co-authors of Long Way Home, Journeys of a Chinese Montanan (Farcountry Press) address a packed house at the Montana Historical Society in Helena, Mont., last Thursday. In her memoir, 83-year-old Wong discusses her early years in a small rural Chinese village, her escape from Communist China by way of arranged marriage during World War II, her transition to life in Montana in the 1940s and her athletic achievements. Flora has participated in four National Senior Games and one World Senior Game. She was named Montana Big Sky Athlete of the Year in 1999, and she has completed the Portland Marathon four times.



Twitter Stories: How a Tweet Saved a Bookstore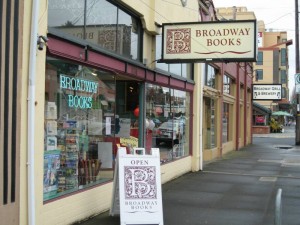 The initial edition of Twitter Stories ("Tell us how you or someone else have used Twitter in an interesting way.") includes a tale you may remember from 2008 (Shelf Awareness, January 13, 2009), when a tanking economy and bad weather during the week before Christmas posed a serious threat to holiday sales for Roberta Dyer's Broadway Books, Portland, Ore.

Then her son in San Francisco, Aaron Durand, came to the rescue by tweeting: "If you're in Portland do me a favor??? Buy a book at Broadway Books. No wait, buy 3 of em. I'll buy you a burrito the next time I'm in town."

The response was overwhelming. "It really happened overnight," Dyer said. "That was almost three years ago, and every single year since we've done better. And I think it started with that one little tweet."




Book Trends that 'Need to Go Away'
Want to start a fight about current trends in the book world, or at least spark a heated conversation? You might begin by introducing the "10 literary trends that need to go away" as compiled by onlinecolleges.org, which noted that "these really exist as quite ghastly little numbers, poisoning beloved bookstores and libraries for far too long." The 10 conversation starters:
Lackluster graphic novel/comic book adaptations
"Self-help" guides doing more harm than good
Bandwagon-jumping
Self-indulgent celebrity memoirs
"Revolutionary" diet plans
Celebrity authors who just can't write
"Women's literature" with reductionist views of women
Remixing the classics
Assuming genre fiction has nothing to say
Dismissing all self-published literature


Book Trailers of the Day: Haiku for the Single Girl
Haiku for the Single Girl
by Beth Griffenhagen, illustrated by Cynthia Vehslage Meyers (Penguin).


Media and Movies
Media Heat: Lawrence Weschler on KCRW's Bookworm
Tomorrow morning on the Today Show: Ace Frehley, co-author of No Regrets (VH1 Books, $26, 9781451613940).

---

Tomorrow on the Rachael Ray Show: Laura Schroff and Maurice Maczk, author and subject of An Invisible Thread: The True Story of an 11-Year-Old Panhandler, a Busy Sales Executive, and an Unlikely Meeting with Destiny (Howard, $25, 9781451642513).

---

Tomorrow on Fox & Friends: Kris Jenner, author of Kris Jenner... and All Things Kardashian (Gallery, $26, 9781451646962). She will also appear on HLN's Joy Behar Show.
---
Tomorrow on NPR's Talk of the Nation: Jane Leavy, author of The Last Boy: Mickey Mantle and the End of America's Childhood (Harper Perennial, $16.99, 9780060883539).
---

Tomorrow on the View: Chris Matthews, author of Jack Kennedy: Elusive Hero (Simon & Schuster, $27.50, 9781451635089).

---

Tomorrow on Access Hollywood: Carrie Fisher, author of Shockaholic (Simon & Schuster, $22, 9780743264822).

---

Tomorrow on KCRW's Bookworm: Lawrence Weschler, author of Uncanny Valley: Adventures in the Narrative (Counterpoint, $26, 9781582437576). As the show put it: "When it comes to essay writing, Lawrence Weschler is practically a guru-mystic. From his work in the New Yorker to his recent pieces in McSweeney's, Weschler knows how to tell the non-fiction tale. In this interview he distills his knowledge to a special sort-of-sacred geometry of how to structure an essay."

---

Tomorrow on Tavis Smiley: Lisa Randall, author of Knocking on Heaven's Door: How Physics and Scientific Thinking Illuminate the Universe and the Modern World (Ecco, $29.99, 9780061723728).

Also on Tavis Smiley: Mark Bowden, author of Worm: The First Digital World War (Atlantic Monthly Press, $25, 9780802119834).

---

Tomorrow on ABC's World News: Jimmy Wayne, author of Paper Angels (Howard, $19.99, 9781451606195).

---

Tomorrow night on the Daily Show: Brad Paisley, co-author of Diary of a Player: How My Musical Heroes Made a Guitar Man Out of Me (Howard, $25, 9781451625523).

---

Tomorrow night on the Colbert Report: Nathan Wolfe, author of The Viral Storm: The Dawn of a New Pandemic Age (Times, $26, 9780805091946).




Movie Trailer: We Need to Talk About Kevin
A new trailer has been released for
We Need To Talk About Kevin
, the adaptation of Lionel Shriver's novel. The movie, which was directed by Lynne Ramsay and stars Tilda Swinton, John C. Reilly and Ezra Miller, opens in limited release December 9. Deadline.com noted that the film "screened in competition this year at Cannes and recently won best picture at the London Film Festival."


Movies in Development: Martin's Wild Cards Series; Strip
Syfy Films, a company created by Syfy Ventures and Universal Pictures, has acquired rights to George R.R. Martin's anthology Wild Cards "with an eye on launching a franchise," according to Deadline.com, which noted that the book series "was first published in 1987 and is based on stories by several writers; one of those scribes, Melinda Snodgrass, has been tapped write the feature screenplay." In addition to Martin and Snodgrass, contributors to the Wild Cards series included Roger Zelazny, Walter Jon Williams, Cherie Priest and Paul Cornell.

---

Screenwriter Aaron Stockard (The Town; Gone Baby Gone) will adapt the Thomas Perry's novel Strip for RT Features and Thunder Road Pictures, Deadline.com reported.



Books & Authors
Awards: World Fantasy Winners
The 2011 World Fantasy Awards winners are:

Novel: Who Fears Death by Nnedi Okorafor (DAW)
Novella: "The Maiden Flight of McCauley's Bellerophon" by Elizabeth Hand (Stories: All-New Tales)
Short Story: "Fossil-Figures" by Joyce Carol Oates (Stories: All-New Tales)
Anthology: My Mother She Killed Me, My Father He Ate Me, edited by Kate Bernheimer & Carmen Gimenez Smith (Penguin)
Collection: What I Didn't See and Other Stories by Karen Joy Fowler (Small Beer Press)
Artist: Kinuko Y. Craft
Special Award, Professional: Marc Gascoigne for Angry Robot
Special Award, Non-Professional: Alisa Krasnostein for Twelfth Planet Press
Life Achievement: Peter S. Beagle and Angélica Gorodischer



Attainment: New Titles Out Next Week
Selected new titles appearing next Tuesday, November 8:
Inheritance
by Christopher Paolini (Knopf, $27.99, 9780375856112) concludes the Eragon fantasy series.
The Prague Cemetery
by Umberto Eco, translated by Richard Dixon (Houghton Mifflin Harcourt, $27, 9780547577531), follows the fictional mastermind behind a slew of real late 19th-century European conspiracies.
SEAL Target Geronimo: The Inside Story of the Mission to Kill Osama bin Laden
by Chuck Pfarrer (St. Martin's, $25.99, 9781250006356) gives a former SEAL Team Six member's analysis of the Pakistan raid.
100 Yards of Glory: The Greatest Moments in NFL History
by Joe Garner and Bob Costas (Houghton Mifflin Harcourt, $35, 9780547547985) includes an exclusive 10-part documentary on DVD.
The Battle of the Crater: A Novel
by Newt Gingrich, William R. Forstchen and Albert S. Hanser (Thomas Dunne, $27.99, 9780312607104) re-creates the 1864 Civil War battle outside of Petersburg, Va.
Tolstoy: A Russian Life
by Rosamund Bartlett (Houghton Mifflin Harcourt, $35, 9780151014385) is the first Tolstoy biography using sources previously unavailable from the Soviet Union.


Book Brahmin: Mary Curran Hackett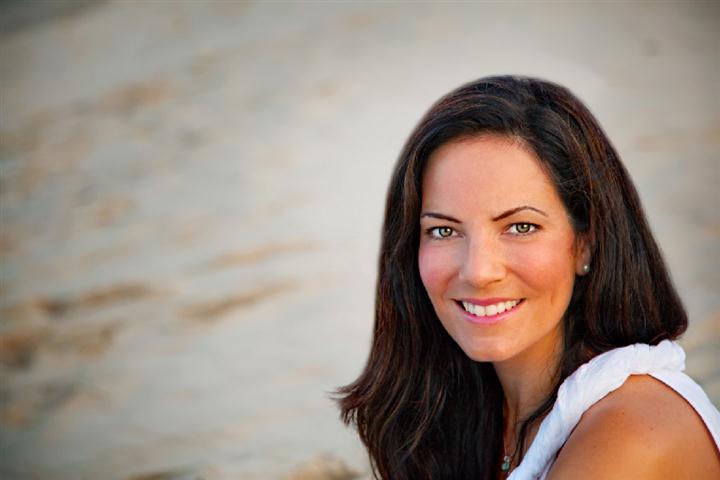 In Mary Curran Hackett's first novel, Proof of Heaven (Morrow, November 1, 2011), a young boy has a heart condition that causes him to die and come back to life several times--echoing the author's own life. Though Hackett has had a few near–death experiences of her own, she has never been to heaven. But that hasn't stopped her from looking for proof.
On your nightstand now:
My nightstand is a stack of books. I have no less than 50 books in stacks balancing my phone, alarm and pacemaker-check machine right now. Some are book club picks (I am in three), some I have bought (or borrowed from the library) with every intention to read, but haven't had the time yet. I am reading Mary Ann Shaffer and Annie Barrows's The Guernsey Literary and Potato Peel Society for one club right now. My husband wants me to read In the Garden of Beasts, his most recent Erik Larson favorite, so that is on deck. I also just added Ann Patchett's State of Wonder and Helen Simonson's Major Pettigrew's Last Stand to the stack yesterday. I just finished The Book Thief by Markus Zusak and Sarah's Key by Tatiana de Rosnay for my other book clubs and haven't moved them to a shelf yet. I loved them both and keep picking them up. The Book Thief will be my new "give as a gift" book. I also keep Amy Sedaris's Simple Times: Crafts for Poor People nearby for laughs. Her workout leotard kills me.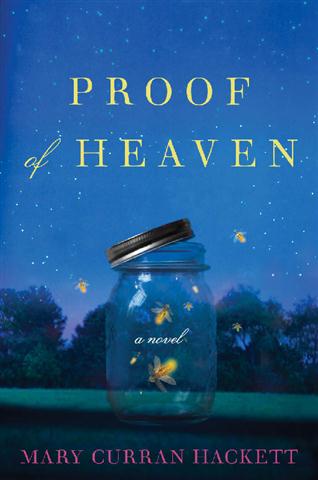 Favorite book when you were a child:
Little Women. As a girl, I kept reading it over and over--hoping that Jo would change her mind about Laurie and that Beth wouldn't die. Of course, neither ever happened. But I loved it anyway for making me feel so much.
Your top five authors:
As Cam on Modern Family put it when having to make a decision: "It's like Sophie's Choice. I can't do it!" But I'll try (in no particular order): Dave Eggers, Alice McDermott, Colm Tóibín, Charles Dickens and Tobias Wolff.
Book you've faked reading:
Silence of the Lambs. I never made it through the movie either. But as a teenager, I didn't want my friends to think I was lame (which I was/still am), so I totally lied about it.
Book you're an evangelist for:
What Is the What by Dave Eggers. I want every college student I know (or at least the ones who constantly whine about how hard their lives are--in warm dorms, on a U.S. college campus, learning subjects from actual books) to read the story, which is about a young boy's journey to and from refugee camps, to come back to me and tell me again how rough they've got it. Perspective is a powerful panacea.
Book you've bought for the cover:
The Evolution of Calpurnia Tate by Jacqueline Kelly--the lovely illustrated cover caught my eye in the bookstore. I bought it on a whim and ended up reading it with my daughter. It turned out to be our favorite summer read. I have stacks of books for purely aesthetic purposes--based on color and/or design--all over my house. I just formed a stack of turquoise–colored books, because they match the new wall color in my living room. (No worries. I don't just buy books for props. I've read or will read them all. But, in all honesty, books make very nice household decorations....)
Book that changed your life:
Every book changes me in some way, but probably none so profoundly as Sharon Salzberg's Faith. Many years ago, a friend of mine who is a former Buddhist monk handed this book to me during a particularly painful time in my life. Faith made me understand that regardless of our religion (or if we even have a connection to any deity at all), we have within us already the ability to create inner peace simply by loving and feeling compassion toward every person we meet, even (and at times most especially) the ones who have harmed us. I was at the lowest point in my life before I read this book, and after reading it my entire life turned around. It's a testimony to what words, especially the right ones chosen by a wise person and delivered the right time, can really do.
Favorite line from a book:
"When we are green, still half–created, we believe that our dreams are rights, that the world is disposed to act in our best interests, and that falling and dying are for quitters. We live on the innocent and monstrous assurance that we alone, of all the people ever born, have a special arrangement whereby we will be allowed to stay green forever." --Tobias Wolff, This Boy's Life: A Memoir
Book you most want to read again for the first time:
A Tale of Two Cities by Charles Dickens. As a teen, I missed out on most of a family vacation because I couldn't put it down and leave my room. I never felt such a rush to get through a book, only to find myself crying when it was all over. I've read it a couple of times since then--but it was never the same as the first.


Book Review
Children's Review: Why We Broke Up
Why We Broke Up by Daniel Handler, illus. by Maira Kalman (Little, Brown, $19.99 hardcover, 368p., ages 14-up, 9780316127257, December 27, 2011)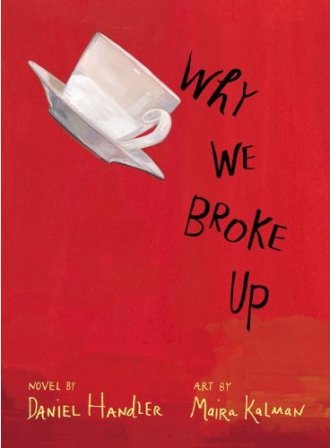 What's so brilliant about Why We Broke Up is that we know from page one that Minerva Green's relationship with Ed Slaterton is over, and yet we read on. Why? Because Min is so intelligent and funny, and who wouldn't want to read someone else's "Dear John" letter? According to Min, her relationship with Ed lasted from October 5 to November 12. And as Min recounts their meeting and blossoming relationship, we can see its end coming, like a train wreck. Yet Daniel Handler not only keeps readers riveted, but we also start to see in Ed what Min saw in him--she brought out his best self.
Min meets Ed when he crashes her best friend Al's Bitter Sixteen party. Ed Slaterton is co-captain of the basketball team, so when they lose, he takes cover in an unlikely hiding place. No one would look for him at Al's Bitter Sixteen party. Hindsight is 20/20 for Min. Though it hardly bothered her at the time, it does now: "You didn't even say 'bitter birthday' to your host and give a present, and that is why we broke up." (By our count, that's reason #2 of 12 total.)
Her letter, which provides the entire text of the book, explains the contents of the box Min is about to leave at Ed's front door. It's a testimony to Handler's talents that the only suspension of disbelief involves whether the entire letter could actually be composed on the drive over to Ed's house in Al's father's truck. Min wants to be a director, which makes her "different," as Ed likes to say, and her apt metaphors attest to what a fine filmmaker she'll be, as in this description of what's inside the box: "Every last souvenir of the love we had, the prizes and the debris of this relationship, like the glitter in the gutter when the parade has passed." Along with Min's friendship with Al, her relationship with Ed's sister, Joan, a fellow film aficionado, is pure pleasure. (If the book were made into a movie, Joan Cusack would play the part.) After Ed leaves a pennant for Min, and she takes it to her first basketball game, Joan says, "Ah, a pennant.... Now everybody knows what side you're on, Min." Maira Kalman's illustrations endow these inanimate objects with all of Min's emotion. The male and female bottle caps of Scarpia's Bitter Black Ale from that first night they met seem to pulse with tension; pages of rose petals nearly fall from the book.
In one of her best insights, Min describes the map Ed makes for their Halloween plans, when they would spend part of the night with his teammates, and part of the night with Min's friends: "Half this map in strict order and the other half just loose ink, like how I knew you and how I thought I knew you." The heartbreak comes with knowing Ed is capable of more, but he just can't sustain it. Min brought out the best in him, and the best is what she fell in love with. She achieves hero status because she confronts Ed with that knowledge. His compromise is the real betrayal, and this book will resonate with teens--and even adults--because far too many of us have stood in Min's shoes. --Jennifer M. Brown