Shelf Awareness for Friday, December 9, 2011

News
Strong Early Holiday Sales for Indies
The resilience of indie booksellers was on full display, along with books and sidelines, in the early days of this year's holiday season. According to the American Booksellers Association, member in-store book sales, as tracked by Nielsen Bookscan for Thanksgiving week (including Black Friday and Small Business Saturday) increased 15.5% over the same period in 2010, while sales in store websites powered by ABA increased by 60% for Thanksgiving weekend (Black Friday through Cyber Monday).

"These sales numbers reflect what we are hearing from our members across the country," said ABA CEO Oren Teicher. "An array of factors are fueling the resurgence of independent bookstores, including the growing acceptance of the 'local first' movement; an extraordinary level of innovative and creative entrepreneurship; a willingness to adapt to changing retail trends including selling both print and digital books online; and, most importantly, continuing to be an unmatched source of credible information about books and authors."

The ABA also reported that more than 330 independent bookstores stores are selling Google eBooks through the group's websites, and more than 1,900 storefront locations are currently members of the association, an increase of 15.5% since January 2010.



Amazon Price-Check Backlash Continues
"We're not shocked, just disappointed," wrote Oren Teicher, CEO of the American Booksellers Association, in an open letter to Amazon's Jeff Bezos. "Despite your company's recent pledge to be a better corporate citizen and to obey the law and collect sales tax, you created a price-check app that allows shoppers to browse Main Street stores that do collect sales tax, scan a product, ask for expertise, and walk out empty-handed in order to buy on Amazon. We suppose we should be flattered that an online sales behemoth needs a Main Street retail showroom.... Forgive us if we're not."

The Maine Writers & Publishers Alliance has launched a petition on Change.org calling for Amazon to stop its "predatory practices against American brick-and-mortar stores," and noted that if "Amazon continues their predatory practices and fight against paying state taxes in the name of cheap, cheap, cheap, we all lose in the long run. Do not let a dinky little Internet retailer that treats books like any old widget control something as vast and rich as the destiny of our country's remarkable literary culture."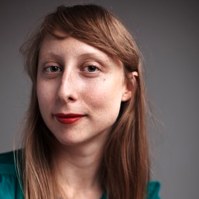 Author Emma Straub, who is also a bookseller and "resident cheer-squad" at BookCourt, Brooklyn, N.Y., suggested in a piece for Time.com that if "Amazon wants Saturday to be a Price Check day, then we should all do a version of the same. Find something you want to buy on Amazon, whether it's a book, or a television set, or a snow shovel, and then find a place to buy it in person. And about those bookstores--those holy, papery pockets of goodness and light--the next time you visit one, especially in these next weeks, buy something, right there on the spot. Chances are, we'll even talk to you about it, wrap it for you, and send you off with a smile. That's our job, to put books into your hand and to know that you'll be happy together. Some things in life are more precious than a five dollar bill."



Berkley Book Corner Opens in Michigan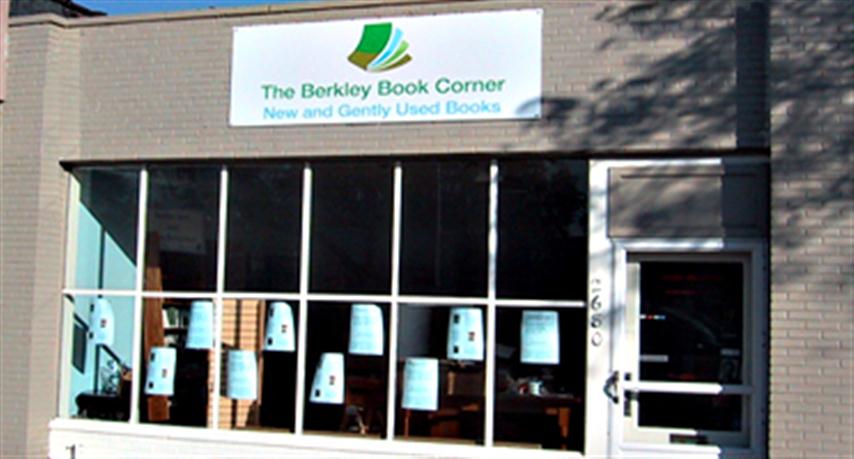 Vic Wooddell, who opened the Berkley Book Corner, Berkley, Mich., three weeks ago, told Metromode that "he gets thanks on a regular basis" from former customers of the two Borders that were located in the area.

"Everybody comes in and says how sad they are that Borders closed and they're happy to see I'm here," said Woddell, adding his business thus far is "going very well. We've had a good couple of weeks. Of course it's the Christmas purchasing season, but we're getting a lot of positive feedback that people are happy we're here."



Dangdang to Launch E-Book Platform in China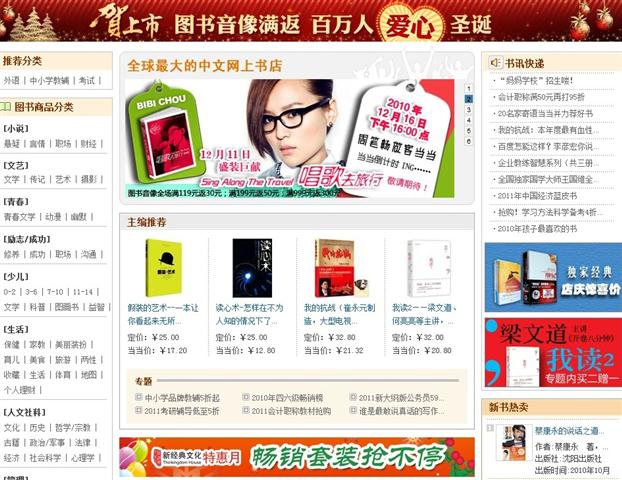 Dangdang, which is often called the Amazon of China, plans to launch its own e-book platform later this month. Yi Wen-fei, the company's v-p, said there are currently 50,000 digital books ready for purchase from more than 100 publishers, PaidContent reported, noting that Dangdang's digital books will be available "on its own apps for iOS and Android, which are believed to be launching soon, and on its own-brand e-reader which should appear in the first quarter of 2012."

Dangdang now joins competitors Hanvon and Shanda in the Chinese e-book market, but will have a dramatic impact on those two companies, "who effectively have a duopoly on the digital publishing market to consumers in China," paidContent wrote.



Notes
Image of the Day: Happy 35th, PGW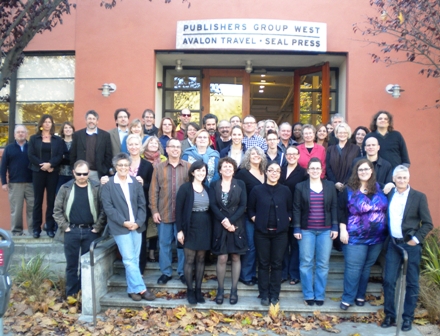 Last week, the entire staff of Publishers Group West gathered for this photo before doing something they pretty much all like to do at PGW: hosting a party at its Berkeley headquarters--this time to celebrate its 35th anniversary. About 300 Bay Area literati turned out, including booksellers Bill Petrocelli and Sheryl Cotleur from Bok Passage, Laura Tibbals from Moe's, Pete Mulvihill and Kevin Ryan from Green Apple, agent Amy Rennert, and local publisher sales reps Lise Solomon, Michael Weaver, Andy Weiner and the newly retired Charles Spaulding. Of course, once a PGWer, always a PGWer at heart, and ex-employees Mark Oumet, Karen Cross, Ron Shapiro and others were on hand to toast the distributor's milestone. PGW founder Charlie Winton said a few words, followed by PGW's CEO Susan Reich and Joe Mangan, COO of Perseus Book Group, PGW's parent company. Beverages flowed, hors d'oeuvres were passed and there was a food truck parked out back. --Bridget Kinsella


Shelf Awareness's Marilyn Dahl and Rick Simonson on Gift Books
On Wednesday on KUOW's the Conversation, Shelf Awareness's own Marilyn Dahl and Elliott Bay Book Company chief book buyer Rick Simonson discussed gift books for the holiday. Highly recommended!


Brookline Booksmith & Globe Corner Map Out Collaborative Effort
Brookline Booksmith, Brookline, Mass., is opening a new Wall Map department in the store's lower level as part of a larger collaborative effort with the Globe Corner Bookstore's buyers to expand Booksmith's selection of cartographic reference materials, including travel maps, wall maps, atlases and globes.

"The store's initial selection features over 50 different wall maps ranging from the 'World Upside Down' to National Geographic's map of China. We'll be adding more maps in the coming months," said Brookline Booksmith's manager/co-owner Dana Brigham. "Many thanks to the fine folks at Globe Corner for their vast knowledge of and help with setting up this new feature at our store. We will be doing more work with them in the New Year."



Book Clubbing in Toronto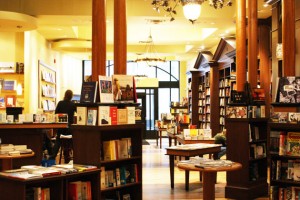 For her Book Clubbing blog at Tin House magazine's website, Jessica Westhead showcased some of her favorite bookstores in Toronto. Inspired by a visit to Powell's Books last summer, she noted that she is "proud to live in a city that--like Portland--values and supports its independent bookstores. Although we've sadly lost some wonderful shops over the last few years, we still have many that are not only doing well, but thriving. While the unwieldy big-box stores desperately stock up on more scented candles and yoga mats, the nimble independents embrace and interact with their communities, and offer a friendlier and more personal experience."

Ben McNally of McNally Robinson Booksellers told her that "there is never any shortage of weird and wonderful things going on at our place. The barrier between customer and bookseller is quite often non-existent: the flow of knowledge and enthusiasm goes both ways."



PGW Signs Five Publishers
Effective with the spring season, the following publishers will be distribute by Publishers Group West:

Watershed Media, Healdsburg, Calif., a non-profit publisher and resource center that produces action-oriented books and education campaigns about under-reported environmental issues. Constellation will handle the company's e-books, too.
Founded in 1994, Tara Books, Chennai, India, is a collective of writers, designers and artists from around the world that publishes picture books for adults and children. Many of Tara Books titles are handmade.
Readers to Eaters, Seattle, Wash., which is run by Philip Low, founder of children's book publisher Lee & Low. Readers to Eaters aims to increase food literacy in young readers and their families with books that promote good reading and healthy eating. Its first two titles appear in March.
Paper Punk, Mill Valley, Calif., which is a new company created by the co-founder and former publisher of ReadyMade magazine. Paper Punk publishes paper-based building toys for people of all ages.
Night Shade Books, San Francisco, Calif., a publisher of science fiction, fantasy and horror, which will use the Constellation program.




Media and Movies
Media Heat: Ugly Christmas Sweater Party Book
Today on the Wendy Williams Show: Bethenny Frankel, author of A Place of Yes (Touchstone, $16, 978143918696).
---
Tonight on the Tonight Show with Jay Leno: Brian Miller, Adam Paulson and Kevin Wool, authors of Ugly Christmas Sweater Party Book: The Definitive Guide to Getting Your Ugly On (Abrams Image, $16.95, 9780810997523).
---
Tomorrow on Fox & Friends: Randy Roberts, author of A Team for America: The Army-Navy Game That Rallied a Nation (Houghton Mifflin Harcourt, $26, 9780547511061).


TV: Sworn to Silence; Coma
Lifetime has greenlighted a "two-hour original movie/backdoor pilot" for Sworn to Silence, starring Neve Campbell (Party of Five) and based on Linda Castillo's novel. The project will be directed by Stephen Gyllenhaal (Girl Fight) from a script by Mark Malone (Law & Order: Criminal Intent). Deadline.com reported that the network is "building the series possibility into the film as it goes forward."

---

Lauren Ambrose, Steven Pasquale and Richard Dreyfuss have joined the cast of Tony and Ridley Scott's miniseries for A&E based on the bestselling novel Coma. The Hollywood Reporter wrote that the two-night, four-hour project will be "a retelling of Michael Crichton's 1978 film based on Robin Cook's book." It also stars Ellen Burstyn, James Woods and Geena Davis, and is scheduled for a Memorial Day premiere in 2012.



Movie Projects: Occupy American Psycho?
"In what could be Occupy Wall Street's first tangible success, Patrick Bateman will be back serially killing again," the Wrap observed in reporting that Lionsgate is working on a remake of the 2000 film
American Psycho
, adapted from the novel by Bret Easton Ellis.
The new version will take place in modern-day New York City. The Wrap noted there is "no word on why they're remaking a film that's just 11 years old--presumably to poke more nasty fun at those villainous Wall Street traders." Noble Jones (second unit director on
The Social Network
) has been hired by Lionsgate to write the script and direct.


Books & Authors
Award: Green Carnation Prize
Catherine Hall's novel The Proof of Love won the U.K.'s Green Carnation Prize, which "aims to engage the wider LGBT community, as well as all readers outside of it, in its search for great modern writing."

Chair of the judges Simon Savidge called the book "one of those rare novels in which you get so lost you forget that it is fiction. The characters walk off the page and you can feel the atmosphere simmering and brooding in every sentence."



Reviewer's Choice: Top 10 of 2011
Each December, our reviewers choose their top books; today's list is by Harvey Freedenberg, attorney and freelance reviewer.

The Art of Fielding by Chad Harbach (Little, Brown)
You don't have to like baseball to savor Chad Harbach's sumptuous debut novel, a wise and tender story of love and friendship, ambition and the cruelty of dashed dreams at a small Midwestern college. Like a true fan enjoying a game of baseball as it scrolls its leisurely signature across a summer afternoon, there are moments when you will find yourself wishing this book would never end. It's that good.
The Illumination by Kevin Brockmeier (Pantheon)
What if our physical and emotional pain became visible in the form of light? That's the subject Kevin Brockmeier explores in this gorgeous new work about how we suffer and how we love. Though pain may endure and threaten to break us, his characters show us that in the end love persists, too--and prevails.
Once Upon a River by Bonnie Jo Campbell (Norton)
To the ranks of memorable literary heroines add the name of Margo Crane, the protagonist of Bonnie Jo Campbell's passionate novel. Navigating the borderline between civilization and the harsh, dangerous natural world, it's the story of a journey that begins with the search for a missing parent and ends in self-discovery.
Say Her Name by Francisco Goldman (Grove)
In a novel that possesses the immediacy and power of a memoir, Francisco Goldman recounts the story of his passionate, if improbable, love affair with his young wife, Aura, and of the nearly insurmountable grief that stalked him after its tragic conclusion.
Volt by Alan Heathcock (Graywolf)
There are short story writers who are masters of characterization and others adept at creating vivid, memorable settings. In his first collection, Alan Heathcock blends both talents to create an assortment of stark, memorable portraits of small-town life. Readers who admire the kind of vivid, distinctive short fiction of writers like Richard Ford and David Means will be excited to discover Heathcock's familiar but wholly original voice.
Life Itself: A Memoir by Roger Ebert (Grand Central)
There are certain books it's a privilege to review, and Roger Ebert's memoir is one of that small number. Facing terrible pain, disfigurement and loss, Ebert long ago could have retreated into a private, silent world. Instead, he's still sending out small sparks of light from the inside of a darkened movie theater and now in this honest, deeply felt reminiscence. That's a tribute to him, and a gift to all of us.
History of a Suicide: My Sister's Unfinished Life by Jill Bialosky (Atria)
That it took Jill Bialosky some 20 years to produce this memoir of her younger sister Kim's suicide is a testament both to the difficulty of revisiting the trauma and her determination to tell that story with sensitivity and honesty. The greatest tribute one can pay to this book is to acknowledge that by the time Kim's short, heartbreaking life reaches its conclusion, we mourn her passing as if we knew her.
Townie: A Memoir by Andre Dubus III (Norton)
In highly regarded novels like House of Sand and Fog and The Garden of Last Days, Andre Dubus III has displayed considerable dexterity in marrying a literary sensibility to an ability to tell a powerful story. Now, in this energetic account of his early days and the birth of his writing career, Dubus applies those same talents to memoir.
Blue Nights by Joan Didion (Knopf)
In The Year of Magical Thinking, the illness of Didion's daughter, Quintana, formed the backdrop for an account of Didion's life with her husband John Dunne and her effort to cope with the enormity of his sudden death. Now, from the same store of still raw memories, this time with her daughter at center stage, Didion has fashioned an equally compelling meditation on parental love, loss, memory and the perils of old age.
The Other Walk: Essays by Sven Birkerts (Graywolf)
Sven Birkerts's collection of 45 masterly essays is a book best consumed in slow, contemplative bites, with ample time allowed to reflect on and absorb them. And it's one that should be picked up, reread and relished for its expressive beauty and its gentle reminder that we can find life's fullness amid its most inconsequential moments.


Book Brahmins: Michael Scott and Colette Freedman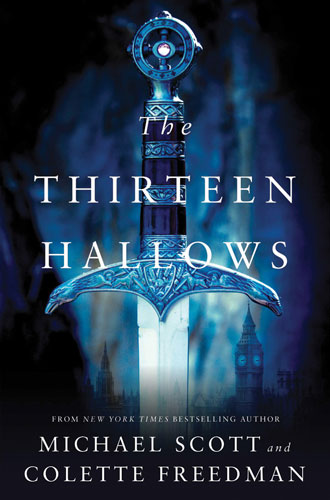 Michael Scott is one of Ireland's most successful and prolific authors, with 100 titles--for both adults and young adults, including The Secrets of the Immortal Nicholas Flamel series--to his credit. Colette Freedman is an award-winning, internationally produced playwright. Together they have written The Thirteen Hallows (Tor, December 6, 2011), a dark fantasy about ancient artifacts imbued with a primal and deadly power.

On your nightstand now:
Scott: All the Earth Thrown to the Sky by Joe R. Lansdale (which is just astonishing!), Blue-Eyed Devil by Robert B. Parker (always been a Cole & Hitch fan) and the new John Sandford, Shock Wave. This is his new Virgil Series series, which is every bit as good as the Davenport series.
Freedman: Stephen Fry's The Fry Chronicles, Erin Morgenstern's The Night Circus, Tom McNeal's To Be Sung Underwater.
Favorite book when you were a child: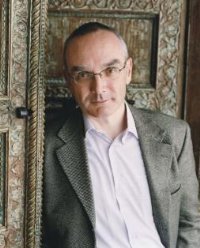 Scott: The Borrowers by Mary Norton. Reading that series made me want to write my own stories. One of my proudest moments was getting to meet Mary Norton and telling her that she had inspired me to write.
Freedman: Robert O' Brien's The Silver Crown. I read it when I was 10, the same age as the book's heroine. Even though it was considered YA, it was dark, dangerous and disturbing…and had a protagonist I could easily relate to. It started me on my journey of writing strong female characters.

Your top five authors:
Scott: Stephen King, John Sandford, China Miéville, Andre Norton, Michael Moorcock.
Freedman: Ann Pachett, Alice Walker, Roald Dahl, Gabriel García Márquez, Eudora Welty.
Book you've faked reading:
Scott: Never done it. If I've not read a book I say so. Otherwise, someone is going to say to you, "...and what did you think about the bit where...?"
Freedman: Gravity's Rainbow. I took a Pynchon class in college and was confused for the entire semester.
Book you're an evangelist for:
Scott: Huckleberry Finn. Travels with me everywhere. I have numerous editions (but not the new edited edition, which I refused to buy) and it was the first book I put on my ereader. I'm currently hunting for a good first edition.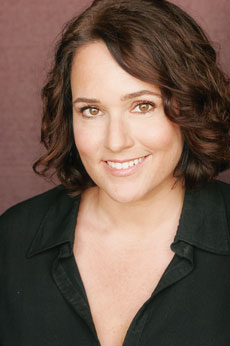 Freedman: Suzanne Collins's The Hunger Games. The second I finished it, I jumped in my car and drove to B&N for the next two books in the series. I think Collins kicked open a new door to dystopian fiction, and it's incredible.
Book you've bought for the cover:
Scott: Ghoul by Michael Slade--it had a hologram of a silver skull on a black background (and the book wasn't bad either!).
Freedman: Jacqueline Kelly's The Evolution of Calpurnia Tate. I think it's fabulous.
Book that changed your life:
Scott: Joseph Campbell's The Hero with a Thousand Faces. It will make you look at the world with fresh eyes.
Freedman: Harper Lee's To Kill a Mockingbird. I felt like I was a true voyeur when I first read it. I had no idea dialogue be so riveting, characters so real and a story so profoundly heartbreaking.
Favorite line from a book:
Scott: "That is not dead which can eternal lie, yet with strange aeons, even Death may die." --H.P. Lovecraft, The Nameless City (1921) & The Call of Cthulhu (1928).
Freedman: "Mockingbirds don't do one thing but make music for us to enjoy... but sing their hearts out for us. That's why it's a sin to kill a mockingbird." --Harper Lee, To Kill a Mockingbird
Book you most want to read again for the first time:
Scott: David Copperfield by Charles Dickens. I was far too young when I first read it; I would appreciate it more now.
Freedman: Gabriel García Márquez's One Hundred Years of Solitude. The best book I've ever read as an adult. Truly magical writing.


Book Review
Review: The Good News Club: The Christian Right's Stealth Assault on America's Children
The Good News Club: The Christian Right's Stealth Assault on America's Children by Katherine Stewart (PublicAffairs, $25.99 hardcover, 9781586488437, January 24, 2012)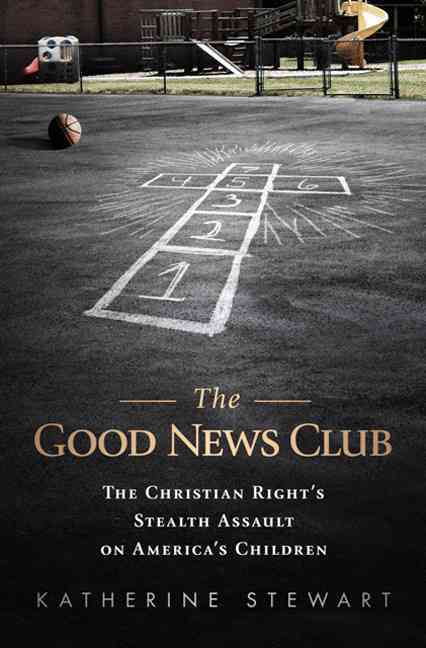 Journalist and novelist Katherine Stewart has written a powerful exposé about the innocuously named Good News Club, a ministry of Child Evangelism Fellowship (CEF). In 2001, the Supreme Court, in Good News Club v. Milford Central School, ruled that an outside organization may proselytize after hours in public schools. In his dissenting opinion, Justice Souter wrote that "it is beyond question that Good News intends to use the public school premises... for an evangelical service of worship calling children to commit themselves in an act of Christian conversion." As Jerry Falwell put it in 1979: "I hope to see the day" when churches will have "taken over" the public schools "and Christians will be running them."
As Stewart points out, the Club isn't in a few schools here or there--by 2010 "there were 3,439... in public K-6 schools around the country." The group trains some 275,000 children's workers each year to come into a school like a Trojan horse. This movement rejects the values of inclusivity and diversity and has set its "sights on destroying the system of public education--and it is succeeding."
She visits a school in Seattle where the Club's presence has resulted in arguments between young students over who is going to hell. She attends a CEF convention where Matthew Staver of the Liberty Counsel gives a speech telling attendees that any opposition to the GNC is the work of Satan. She explores the rise of Christian fundamentalism since the '60s and '70s, and examines the influence Jay Sekulow, chief counsel of the American Center for Law and Justice and owner of a popular Christian radio talk show, has had in shaping their judicial strategy. She covers the Texas textbook wars and the influence of the Christian Right in rewriting textbooks to suit their beliefs. And then there is the "See You at the Pole" movement--students gather at the flagpole before school and nail slips of paper with non-Christian classmates' names to a cross.
Howard tells us that she has met a number of nice people in the GNCs, but their good intentions "have been harnessed in service of a national agenda that will ultimately erode our communities and undermine our public schools." --Tom Lavoie
Shelf Talker: The truth about a Christian Right organization whose goal is to infiltrate public schools and religiously "bully" young children into accepting a fundamentalist religion.


Ooops
Called Out at Third
Unfortunately, we mixed up our thirds in yesterday's report on "Amazon's $5 Price Check: Indie Responses & a Counter Offer." The bookseller sponsoring "Ditch Amazon Day" is Third Street Books, McMinnville, Ore., not Third Place Books in Washington.



Deeper Understanding
Robert Gray: Just Readers Asking Indie Booksellers Questions
How do you persuade people who use bookshops to browse but then buy online that they should purchase from you?
"By smiling sweetly and embarrassing them when they want to write down the ISBNs and say they'll think about it. We take every opportunity to remind them that they don't get our fantastic personal service on the Internet.... Basically, use us or lose us!"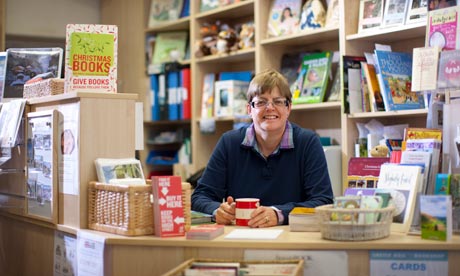 This was the reply from
Anne Wicks
, owner of
Castle Hill Bookshop
, North Yorkshire, who fielded questions last month in the second of four sessions titled "
Live Webchat: An Independent Bookseller Answers Your Questions
." The series, presented by the
Guardian
in association with the
Hive Network
, concludes today when
Daniel Johns
of University Bookseller in Plymouth "tells us how he has used his IT knowledge to enhance the family business."
As everyone knows by now,
Amazon will play the Grinch
tomorrow, urging people to become $5 secret non-shoppers at bricks-and-mortar stores and adding one more lump of coal to the book trade's Christmas stocking, which is already overflowing with challenges and question marks.
The
Guardian
's indie bookseller webchats are a reminder that consumers have some concerns and questions of their own. As the series has progressed, I've noticed a gradual and intriguing turn toward serious queries about industry topics and I want to share some of my favorites. I'd love to hear from U.S. booksellers how they might have answered, had their customers been the ones asking.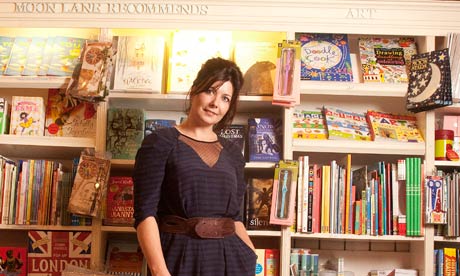 In the first indie webchat,
Tamara Macfarlane
of London's
Tales on Moon Lane
fielded several "usual suspects" questions about title recommendations and tips on getting published. Only one was about the business side of books:
There [are] an increasing number of writers sounding the death knell for the printing press.... For the most part, the discussion has left out how this might affect children's literature. Do you see the future of children's publishing going the same way? Also, what benefits--if any--do you think will come as children's books become children's e-books?
The following week, Anne Wicks had a few more industry-related questions, including:
We very rarely buy hardbacks these days--just too expensive. How important are these to the economics of publishing and more importantly bookselling?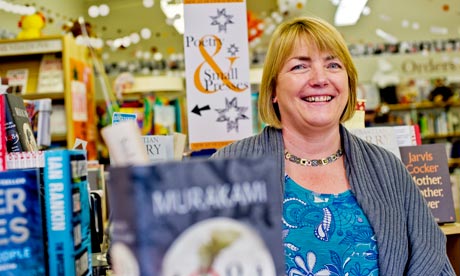 By the time the third webchat occurred last Friday, however, participants came prepared to rattle off multiple-part questions for
Sheila O'Reilly
of
Dulwich Books
in south London:
What's your biggest challenge and how much has changed in the last nine years? Do you see e-books as an opportunity or a serious threat to your business? I'm prepared to pay a little more for personal service but in tough times how do you make sure you keep your customers loyal?Where are you going, where are we going? Will independent bookshops aim primarily to develop and retain loyal, regular, specifically local custom? As a sort of niche customer base, rather than trying to compete for the wider, more fickle, more impersonal customer base served by the Amazons of the industry? Or are independent bookshops likely to compete directly, possibly through imitation? For example, with second-hand book sections, or e-book download stations, or free post-and-packaging deliveries home and abroad?I've noticed a trend towards cross-over shops on the high street, selling a mix of products. In my neighborhood there's a shop that sells flowers and clothes, for example. And another that sells art and books. Is this sort of hybrid business model an option, do you think, for independent booksellers? Should people be thinking about mixing services in this way to attract new customers and maintain interest?What can you say to a book-buyer to persuade them to pay full cover price for a book in an indie rather than go for the knock-down price-tag? Are there enough customers in Austerity Britain who will pay extra for the personal service and literary knowledge that indie booksellers can often provide?
Whew! My favorite questioner was AggieH, who asked: "How do you actually ensure that staff are well-read and well-informed?" She also wondered if O'Reilly could "recall any particularly unexpected recommendation from a member of staff or a customer--some out-of-the-blue, never-heard-of-it-before book, new or old--that indeed turned out to be wonderful as they claimed?"
O'Reilly recommended
Pollard
by Laura Beatty, to which AggieH responded: "Thank you for some very interesting insights. And for the
Pollard
recommendation. I just let the first pages convince me via Amazon's 'Look inside' but will of course make sure to buy it from an independent." Maybe tomorrow would be an appropriate day to shop for it, AggieH.--
Robert Gray
(column archives available at
Fresh Eyes Now
)