Shelf Awareness for Thursday, March 1, 2012

Letters
E-Books: Turned On and Off Like a Spigot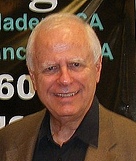 Bill Petrocelli, co-owner of Book Passage, Corte Madera and San Francisco, Calif., takes exception to Tim Parks's comments on the beauty of the e-book (quoted in yesterday's issue), particularly the last paragraph, which read, "Add to that the e-book's ease of transport, its international vocation (could the Iron Curtain have kept out e-books?), its indestructibility (you can't burn e-books), its promise that all books will be able to remain forever in print and what is more available at reasonable prices, and it becomes harder and harder to see why the literati are not giving the phenomenon a more generous welcome."
Does he not realize that e-books exist only in the cloud and can be turned on and off like a spigot? The e-book burners of the future won't have to round up all of the copies and put on them on a big pyre. They could achieve the same thing with the push of a button.
For Petrocelli's own take on e-books, see his column in the Huffington Post.


News
IPG-Amazon Update: On Bad Terms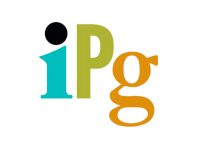 Two major distributors of independent presses--Perseus Books Group and National Book Network--have signed new sales contracts with Amazon that include new measures related to co-op. As Publishers Lunch reported, the terms call for publishers to begin paying co-op on e-books (3% in at least one case) in addition to print books, and change allocation of all co-op so that less of it goes to specific merchandising programs and more to what might politely be called Amazon overhead. In some cases, the e-tailer is also boosting its fee for converting PDFs or print books to Kindle files.
We assume that such terms are at the core of the dispute between Amazon and Independent Publishers Group that led Amazon to delist IPG's e-books, but we don't know for sure.
In his Moby Lives blog, Dennis Johnson of Melville House interpreted the signings as "a serious blow" to IPG. But he noted that the distributor continues to get press and support--more independent booksellers and organizations like the Science Fiction & Fantasy Writers of America are supporting IPG.
In any case, the tension between Amazon and book publishers will continue. Speaking with Shelf Awareness yesterday, one major publisher not part of the Big Six described dealing with Amazon as "the single biggest challenge we in the industry have. Making the transition to digital is not as big a challenge as selling to Amazon."


Live from New York: It's BEA Event Streaming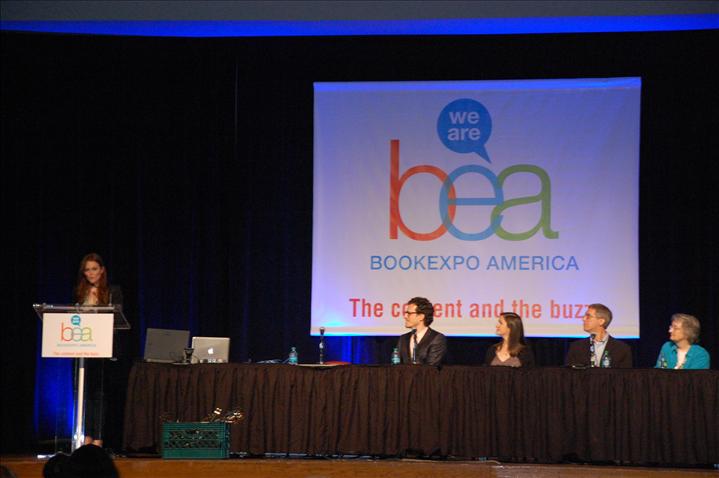 For the first time, BookExpo America will offer live streaming of the Book & Author Breakfasts, Buzz Panels and the majority of programming from the main Author Stage. On BEA's blog, the Bean, show director Steve Rosato wrote: "We are finalizing the details with Live Stream, who is the service provider. I mention them specifically because they have technology that is going to allow BEA to provide access for anyone that wants to host the live feed from a blog or website. The really cool feature is that people will be able to live chat as events are happening. We are also planning to take questions from our virtual attendees for the authors."



'Awareness Garden' in Amazon's Seattle Expansion Plans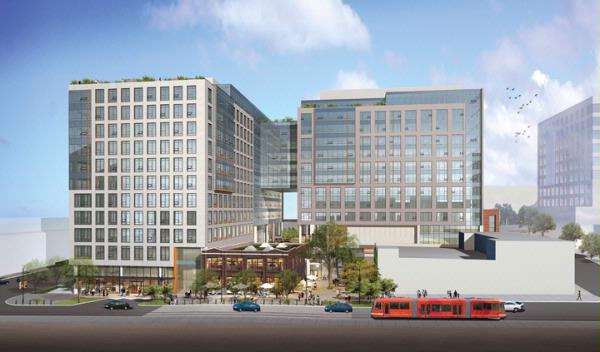 Earlier this week, Amazon filed four possible designs for its proposed three million-square-foot expansion in downtown Seattle's Denny Triangle. Puget Sound Business Journal reported that the company plans to develop the property "in three phases, with each full block providing about one million square feet of office space and about 1,100 underground parking stalls. In all four alternatives, the tallest buildings would be 37 floors."

The initial draft designs "likely will be tweaked" before a public early design review meeting March 27. The Journal noted that the plan features several potential amenities, including an "Awareness Garden featuring storm-water management waterways flowing alongside the walkways."



Books Inc. Says Goodbye to Disneyland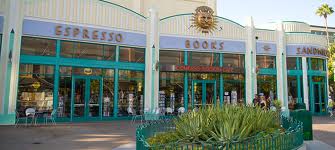 Books Inc., which has 13 stores, is closing its Compass Books & Café in Disneyland in Anaheim, the only one of its stores that's not in the Bay Area in northern California. Although the store in Downtown Disney in the Disneyland Resort has been profitable, Books Inc. said, the "merchant mix has changed drastically and a lease was not agreed upon." Compass Books & Café opened in January 2001.


Obituary Note: William Gay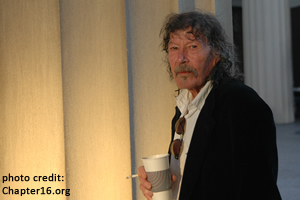 Author William Gay, the son of Tennessee sharecroppers who "spent most of his working life as a carpenter and drywall hanger, but as a writer was compared with Cormac McCarthy and William Faulkner," died last week, USA Today reported. He was 68.

Humanities Tennessee, which posted a tribute package at Chapter 16--the organization's online forum--noted that Gay "was born a writer. As a late-life literary success who didn't attend creative-writing programs or pay for professional workshops, Gay symbolized the hopes of struggling writers, especially rural ones. He was good, and he found a way to let the world know he was good--those are facts we cling to as evidence of what is possible. Throughout history, people have made long pilgrimages to witness lesser miracles."




New Partners: Running Press and Comedy Central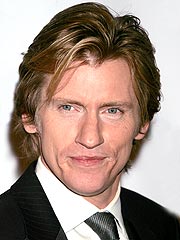 Running Press and Comedy Central are setting up a publishing partnership that will publish two or three titles a year. Running Press will work with the cable channel to develop content. Comedy Central will handle marketing; Running Press will handle distribution.
Under the deal, Running Press will have a first look at Comedy Central properties. Owned by Viacom, Comedy Central airs the
Daily Show
, the
Colbert Report
,
South Park
and many specials. (The
Daily Show
and
Colbert Report
have existing publishing contracts that are not covered by the deal.)
The partnership's first title will be a holiday-themed book from Dennis Leary that will appear in October to tie-in with a TV special on the network.


Notes
Image of the Day: Power of the Press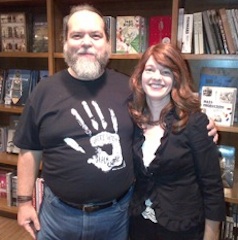 On Sunday, Books & Books, Coral Gables, Fla., hosted Kim Harrison, author of A Perfect Blood (Harper Voyager), an event that took place largely because of the efforts of John Williford, a Miami Herald reporter. A longtime fan, Williford (l.) had been campaigning for Harrison to appear and wrote a review and profile about her in Sunday's Herald.
Photo: Tim Cook


National Pig Day: Great Literary Oinkers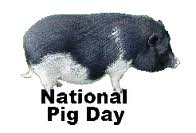 Today is National Pig Day. To honor our porcine friends, the Quirk Books blog featured some choice selections for the "Greatest Oinkers in Literature," noting that this holiday was "instituted in 1972 by two sisters to honor the pig for its intellect and greatness. Probably a bad day to eat bacon."



Rachel Bressler Joining Park Literary Group
Effective March 26, Rachel Bressler will join the Park Literary Group as executive director, corporate and publisher relations. She is currently v-p and associate publisher at Ecco.


Book Trailer of the Day: Agony of the Leaves
Agony of the Leaves by Laura Childs (Berkley).


Media and Movies
Media Heat: Eyal Press on NPR's Talk of the Nation
This morning on Imus in the Morning: Peter D. Kiernan, author of Becoming China's Bitch: And Nine More Catastrophes We Must Avoid Right Now (Turner, $27.95, 9781618580054).
---
Today on NPR's Talk of the Nation: Eyal Press, author of Beautiful Souls: Saying No, Breaking Ranks, and Heeding the Voice of Conscience in Dark Times (Farrar, Straus and Giroux, $24, 9780374143428).
---
On CBS Sunday Morning: Capt. Charles Moore, author of Plastic Ocean: How a Sea Captain's Chance Discovery Launched a Determined Quest to Save the Oceans (Avery, $26, 9781583334249).


This Weekend on Book TV: John Lewis Gaddis
Book TV airs on C-Span 2 this week from 8 a.m. Saturday to 8 a.m. Tuesday and focuses on political and historical books as well as the book industry. The following are highlights for this coming weekend. For more information, go to
Book TV's website
.
Saturday, March 3
8 a.m. A discussion on war crimes tribunals with
William Shawcross
, author of
Justice and the Enemy: Nuremberg, 9/11, and the Trial of Khalid Sheikh Mohammed
(PublicAffairs, $26.99, 9781586489755);
David Scheffer
, author of
All the Missing Souls: A Personal History of the War Crimes Tribunals
(Princeton University Press, $35, 9780691140155); and Harold Koh. (Re-airs Sunday at 9:30 a.m.)
11 a.m.
Diane Brady
, author of
Fraternity
(Spiegel & Grau, $25, 9780385524742), recalls the efforts of Rev. John Brooks, a Holy Cross theology professor who recruited African-American students to the college following the death of Martin Luther King, Jr. in 1968. (Re-airs Saturday at 7 p.m. and 10 p.m.)
1:30 p.m.
Jennifer Ratner-Rosenhagen
, author of
American Nietzsche: A History of an Icon and His Ideas
(University of Chicago Press, $30, 9780226705811), discusses the impact of Friedrich Nietzsche on both the left and right in the U.S. (Re-airs Saturday at 1:30 p.m. & 11 p.m. and Sunday at 4 p.m.)
3 p.m.
Tariq Ali
and
Oliver Stone
, co-authors of
On History: Tariq Ali and Oliver Stone in Conversation
(Haymarket Books, $16, 9781608461493), speak at the New York Public Library. (Re-airs Sunday at 7 p.m. and Monday at 4 p.m.)
8 p.m.
Kitty Ferguson
talks about her book
Stephen Hawking: An Unfettered Mind
(Palgrave Macmillan, $27, 9780230340602). (Re-airs Sunday at 4 a.m.)
9 p.m.
Brion McClanahan
, author of
The Founding Fathers Guide to the Constitution
(Regnery History, $24.95, 9781596981935), presents his thoughts on the document's original intentions and whether its current interpretation should be rigid or flexible.
10 p.m. After Words. Susan Glasser, editor-in-chief of
Foreign Policy
interviews
John Lewis Gaddis
, author of
George F. Kennan: An American Life
(Penguin, $39.95, 9781594203121), which won the American History Book Prize this week (see below). (Re-airs Sunday at 9 p.m., Monday at 3 a.m. and March 11 at 12 p.m.)
Sunday, March 4
12 p.m. In Depth.
Randall Kennedy
, author most recently of
The Persistence of the Color Line: Racial Politics and the Obama Presidency
(Pantheon, $26.95, 9780307377890), joins Book TV for a live interview. Viewers can participate in the discussion by calling in during the program or submitting questions to
booktv@c-span.org
or via Twitter (
@BookTV
). (Re-airs Monday at 12 a.m. and March 10 at 9 a.m.)
1:45 p.m.
Kevin Freeman
talks about his book
Secret Weapon: How Economic Terrorism Brought Down the U.S. Stock Market and Why It Can Happen Again
(Regnery, $27.95, 9781596987944). (Re-airs Sunday at 8:15 p.m.)


Books & Authors
Awards: American History Book; SIBA Long List
John Lewis Gaddis has won the
American History Book Prize
, sponsored by the New-York Historical Society, for George F. Kennan: An American Life, according to the
New York Times
. The Society praised Gaddis for bringing to life "the story of the grand strategist who shaped foreign policy over the last 60 years." The $50,000 prize will be presented April 13 in New York City.
---
The
long list for the 2012 SIBA Book Awards
, recognizing "bookseller and reader favorites of 2011 in fiction, nonfiction, poetry, children's, young adult and cooking categories," includes nearly 120 titles, every eligible nominated title.
Bookseller members of the Southern Independent Booksellers Alliance will now vote on finalists in each category and a jury of booksellers will determine winners, which will be announced in early July.


Attainment: New Titles Out Next Week
Selected new titles appearing next Tuesday, March 6:

The Great Northern Express: A Writer's Journey Home by Howard Frank Mosher (Crown, $25, 9780307450692) chronicles a cancer survivor's road trip of self-discovery.

Growing Up Patton: Reflections on Heroes, History, and Family Wisdom by Benjamin Patton and Jennifer Scruby (Berkley, $26.95, 9780425243510) is by Gen. George S. Patton's grandson.

Poison Flower by Thomas Perry (Mysterious Press, $24, 9780802126054) is the seventh thriller featuring Jane Whitefield.

Fair Game by Patricia Briggs (Ace, $26.95, 9780441020034) continues the Alpha and Omega werewolf fantasy series.

Roots of Style: Weaving Together Life, Love, and Fashion by Isabel Toledo and Ruben Toledo (Celebra, $25.95, 9780451230171) is an illustrated catalogue of a fashion designer's work.

The Mark Inside: A Perfect Swindle, a Cunning Revenge, and a Small History of the Big Con by Amy Reading (Knopf, $26.95, 9780307272485) reveals how an early 20th-century Texan's victimization by con artists led to his countrywide crusade against swindlers.

Five Bells: A Novel by Gail Jones (Picador, $15, 9781250003737) takes place during a single day on Sydney's Circular Quay, where four seemingly disparate characters converge.

Now in paperback:
My Korean Deli: Risking It All for a Convenience Store by Ben Ryder Howe (Picador, $15, 9781250002471).




Book Review
Review: Schmidt Steps Back
Schmidt Steps Back by Louis Begley (Knopf, $25.95 hardcover, 9780307700650, March 13, 2012)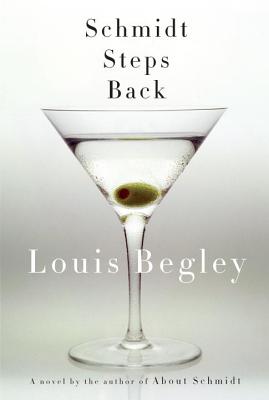 Twelve years after Schmidt Delivered--a hiatus during which he produced two novels and nonfiction works on the Dreyfus affair and Franz Kafka--Louis Begley returns to his fascinating (if difficult to love) and most famous literary creation, Albert Schmidt.
Framed by scenes set at the cusp of the year 2009, Schmidt Steps Back quickly shifts to 1995, when "Schmidtie," as he's known to his friends, becomes infatuated with the lovely and sophisticated Alice Verplanck, a Frenchwoman 15 years his junior and the widow of his protégé and former law partner. Begley meticulously chronicles Schmidt's enthusiastic, if often fumbling, efforts to win over the younger woman while simultaneously exploring his relationships with his former lover Carrie, a Puerto Rican waitress younger than his daughter, and Charlotte, the brittle and emotionally distant daughter herself.
Schmidt's life has continuted to grow more interesting in the years since the death of his wife and his retirement from the elite Wall Street firm where he specialized in the mundane work of representing insurance companies. He heads the foundation established by his larger-than-life friend, Egyptian-American businessman Mike Mansour, a job that offers him ample European travel and a first-class lifestyle. His sexual enthusiasm can only be described as enviable for a man who's eligible for Medicare, and he lives on Long Island amid a circle of attractive and talented friends that includes a novelist and a movie producer, for whom the notion of fidelity seems as alien as some ancient tribal rite.
Begley himself spent a long career as a corporate lawyer in a prestigious New York firm not unlike Schmidt's, and didn't produce his first novel, Wartime Lies, until he was 58. Much like Louis Auchincloss, he effortlessly evokes the professional and social milieu--marked by a sense of unease that no amount of money, prestige or pleasure-seeking can satisfy--in which Schmidt moves. But where he excels in Schmidt Steps Back is in his deft manipulation of our feelings about his protagonist. One moment, Schmidt is a chilly, vaguely anti-Semitic WASP gliding through life as a smug member of the One Percent; suddenly, when he's struggling to reconnect with his estranged daughter or desperately pursuing Alice, he becomes a figure of true pathos.
It remains to be seen if Albert Schmidt will attain the literary stature of a Rabbit Angstrom or Frank Bascombe. But whether he does or not, in this and his other literary incarnations, he's a character undeniably worthy of our attention. --Harvey Freedenberg
Shelf Talker: Albert Schmidt struggles with life and love as Louis Begley returns to his most famous character.