Shelf Awareness for Wednesday, March 14, 2012

News
Books-A-Million Sales Up 10.7%; Finley Becomes CEO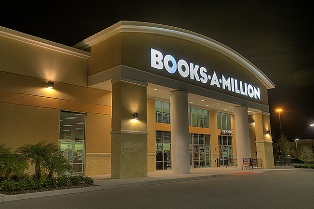 Net sales at Books-A-Million in the fourth quarter ended January 28 rose 10.7%, to $166.9 million, and net income rose 13.4%, to $7.6 million. Sales at stores open at least a year rose 5.7%.

For the year, net sales fell 3.6%, to $468.5 million, and the company had a net loss of $2.5 million compared to net income of $9 million in the same period a year earlier. Sales at stores open at least a year fell 9.5%.

After a growth spurt caused in part by the opening of stores in old Borders sites, BAM now has 256 stores in 31 states.
BAM chairman and CEO Clyde B. Anderson commented: "We were pleased with the holiday season and the improved sales results in the fourth quarter. Our investments in the new stores yielded our strongest fourth quarter performance in years, our new businesses performed well and the erosion of the core book business slowed from the pace we faced earlier in the year. Our balance sheet remains strong, and we are focused on establishing BAM! stores as the premiere destination for books, toys, tech and more."
In other news, president and COO Terrance G. Finley has also become CEO of Books-A-Million. He joined the company in 1992. Anderson continues as chairman.





Bookstore Sales Flat in January
January bookstore sales were $2.07 billion, the same as January 2011, according to preliminary estimates from the Census Bureau.
Total retail sales in January rose 6.1%, to $362.9 billion, compared to the same period a year ago.
Note: under Census Bureau definitions, bookstore sales are of new books and do not include "electronic home shopping, mail-order, or direct sale" or used book sales.


Encyclopaedia Britannica Turns Digital Page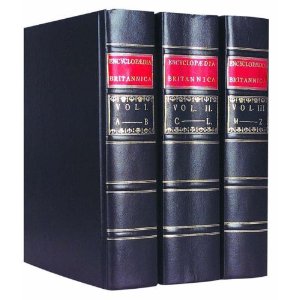 After 244 years as the source of choice for winning arguments and writing student essays, the "coolly authoritative, gold-lettered" Encyclopaedia Britannica is going out of print, a victim of the digital age in general and Wikipedia, the New York Times reported, adding that the company "will focus primarily on its online encyclopedias and educational curriculum for schools."

"It's a rite of passage in this new era," said Jorge Cauz, president of Encyclopaedia Britannica. "Some people will feel sad about it and nostalgic about it. But we have a better tool now. The website is continuously updated, it's much more expansive and it has multimedia."

Encyclopaedia Britannica sales peaked in 1990 with 120,000 sets sold in the U.S., but print encyclopedias now account for less than 1% of the company's revenues. The Times noted that World Book is still printing a 22-volume encyclopedia that "is purchased primarily by schools and libraries."
In a sign of the times, the Wikipedia entry for the Encyclopaedia Britannica has already been updated to include this information.



BookExpo 2016 Poll: Chicago or Vegas?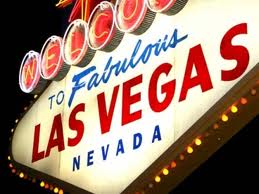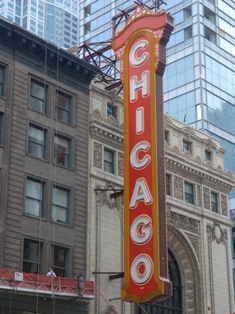 Here we go again: BEA is conducting a Facebook poll seeking input regarding possible venue options other than Javits Center and New York for the 2016 show, and notes that the "timing will be perfect to take BEA to another city, recognizing we'll continue with NYC as the anchor, but looking to rotate destinations once every 4-5 years."



PayPal Revises Censorship Policy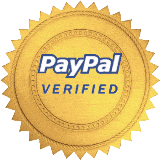 PayPal "is backtracking" on its recently announced policy to close accounts of online booksellers, including Smashwords, that sell works with descriptions of rape, incest or bestiality, Reuters reported. The policy had drawn sharp criticism from anti-censorship groups, including the American Booksellers Foundation for Free Expression and the National Coalition Against Censorship.

Under its revised policy, PayPal will focus only on e-books that contain potentially illegal images, not e-books that are limited to just text, according to spokesman Anuj Nayar. The online payment service "will still refuse, however, to process payments for text-only e-books containing child pornography themes."

The focus will now be on individual books, rather than entire classes of books, Nayar said, adding that e-book sellers will be notified if specific books violate PayPal's policy, and "the company is working on a process through which authors and distributors can challenge such notifications," Reuters wrote.

"This is going to be a major victory for writers, readers and free speech," said Mark Coker, founder of Smashwords. "They are going to build a protective moat around legal fiction."

But NCAC executive director Joan Bertin sounded a cautionary note: "I'm glad they're moving in the right direction, but I hope they continue to consider potential problems they are creating for themselves and their customers by getting involved in such policing. I don't think we need another quasi police force trolling the Internet."



Hail to the Chief: Dan Chartrand Elected Selectman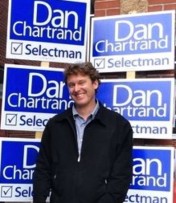 Congratulations to Dan Chartrand, owner of the Water Street Bookstore, Exeter, N.H., who was elected a selectman yesterday, according to the Exeter Patch. He fills a spot vacated by a selectman moving out of town. Chartrand ran on a platform of promoting a civil process in the board of selectmen's deliberations and dealings with the public. Based on past experience, we're certain he's the right man for the job.
Photo: Jason Claffey


Waterstones to Make Room for More Children's Books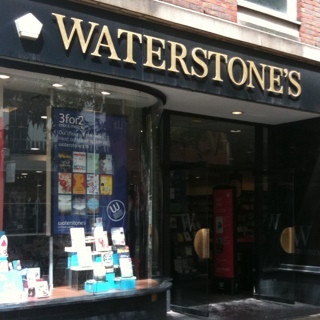 U.K. bookstore chain Waterstones plans to increase the space and range of titles in its children's sections, responding to sales performance for that segment, according to the Bookseller. Speaking at the annual Independent Publishers Guild conference last week, the company's range buying manager Sarah Clarke said: "I think children's is a definitely an area of the business where we have seen growth over the last two-three years and where the market is most stable. We will continue to grow children's space significantly through quite a lot of stores throughout the summer. We want to give it more space and give booksellers more training in that department."

In his keynote speech the day before, Waterstones managing director James Daunt observed that there are still areas where physical books can compete with digital: "Children's books is the most obvious example of this, and nonfiction. Even within fiction I would be extremely surprised if digital gets more than half the market."



Amazon's 'Singles' Join the Kindle Two Million Club
Since Amazon launched its Kindle Singles program 14 months ago, the company has sold more than two million of the short-form e-books with word counts somewhere between magazine articles and full-length books. PaidContent reported that there are currently 165 Singles available, with three more added each week, and since the minimum price of a Single is 99 cents and most are $1.99, the "average price of $1.87 multiplied by two million, a rough estimate of Amazon's 30% cut is $1.12 million."

Kindle Singles editor David Blum called the program a "middle ground between magazine and book writing," with "the shards of the magazine industry on one side" and "the decline in the publishing industry and magazine industry working against writers with ideas that don't fit easily into one or the other niche."

About 50 unsolicited submissions are received each week, but with only three new titles published weekly "that is an acceptance rate of 6% (probably less since Blum also solicits some titles himself)," paidContent noted. Familiar names dominate the Kindle Singles bestseller list, including Lee Child, Stephen King, David Baldacci, Dean Koontz, Karin Slaughter, Jodi Picoult and Jon Krakauer.



Notes
Image of the Day: That's All For Now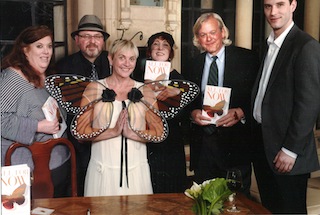 Who said there are no second acts in the publishing world or books?
Certainly not MacAdam/Cage or Joseph Di Prisco, who chose the historic Chapel of the Chimes Mausoleum in Oakland, Calif., for the launch of Di Prisco's new novel, All For Now. Guests donned funereal attire and some even dressed as butterflies, matching the book's afterlife theme and butterfly cover. In some ways, the occasion was a resurrection for a publisher that has risen above economic challenges. With music played by David Gan and the Sycamore Slough String Band, a renowned Grateful Dead cover band, and a tattoo artist providing temporary but elaborate butterfly tattoos, the party could have waked the dead. Pictured from l.: Kathleen Caldwell, owner of A Great Good Place for Books; Di Prisco; MacAdam/Cage book designer Dorothy Carico Smith; Shelf Awareness contributor Bridget Kinsella; MacAdam/Cage CEO David Poindexter (sporting a butterfly tattoo on his hand); and Daniel Neeson, who recently joined the publisher's sales and marketing team. It was one of the best times I had while wearing a widow's hat I bought at a yard sale. --Bridget Kinsella
Photo: Scott Vlha


Staff Changes at Abrams, Globe Pequot, Algonquin, Milkweed
Michelle Montague has joined Abrams as the executive director of adult marketing and publicity. She was formerly executive director of advertising and promotions at Simon & Schuster, where she led campaigns for the children's division.

---

Chris Grimm has been promoted to v-p of sales at Globe Pequot Press. He joined the company in 2006 and has held several positions in sales. Earlier he worked at Simon & Schuster, Random House and Bantam Doubleday Dell.
---
Kelly Bowen has been promoted to director of publicity at Algonquin, where she will also be responsible for online matters until a new online marketing director is hired. She has been senior publicist.
Katie Ford has been promoted to marketing manager at Algonquin. She has been assistant marketing manager and joined the company three years ago from Workman.
---

Effective April 2, Meredith Kessler is joining Milkweed Editions as publicist. She has been associate publicist at Farrar, Straus & Giroux and earlier was publicity assistant at Grove/Atlantic. This marks a return to the Twin Cities for Kessler: she graduated from the University of Minnesota and was an intern at Graywolf Press.





Book Trailers of the Day: House of Stone
House of Stone: A Memoir of Home, Family, and a Lost Middle East by the late Anthony Shadid (Houghton Mifflin Harcourt), which consists of 10 short "chapters" edited down from video of the author restoring his family home in Lebanon.


Media and Movies
Media Heat: Bread Is the Devil
This morning on Imus in the Morning: Richard Zacks, author of Island of Vice: Theodore Roosevelt's Doomed Quest to Clean Up Sin-Loving New York (Doubleday, $27.95, 9780385519724).

---

Tomorrow morning on Good Morning America: Heather Bauer, author of Bread Is the Devil: Win the Weight Loss Battle by Taking Control of Your Diet Demons (St. Martin's Press, $24.99, 9781250000224).

Also on GMA: John Ramsey, author of The Other Side of Suffering: The Father of JonBenet Ramsey Tells the Story of His Journey from Grief to Grace (FaithWords, $24.99, 9780892963850).

---

Tomorrow on NPR's Diane Rehm Show: Dale Carpenter, author of Flagrant Conduct: The Story of Lawrence v. Texas (Norton, $29.95, 9780393062083).

---

Tomorrow on KCRW's Bookworm: Edward St. Aubyn, author of The Patrick Melrose Novels: Never Mind, Bad News, Some Hope, and Mother's Milk (Picador, $20, 9780312429966) and At Last (Farrar, Straus and Giroux). As the show put it: "Now that Edward St. Aubyn has completed the Patrick Melrose Novels, it's possible to see the shape of his enterprise: the emergence of Patrick Melrose's consciousness from abused child to a witty, self-destructive addict, and finally to a devastated, but incipiently wise father. We discuss the shifting perspectives from book to book and decade to decade." (This is a two-part interview. Part two airs on March 22.)




TV: "Tim Rackley" Series
Novelist/screenwriter Gregg Hurwitz and Shawn Ryan of Sony Pictures TV are working on a project for TNT based on Hurwitz's "Tim Rackley" novels--The Kill Clause, The Program, Troubleshooter and Last Shot.



Everybody Loves Suzanne: The Hunger Games Premiere
"Other than the atypical black carpet, last night's Hunger Games film premiere at Los Angeles's Nokia Theatre was a very by-the-book affair," Entertainment Weekly reported, calling Monday's event "an extraordinary, this-is-really-real moment. It was also a chance to pay homage to author Suzanne Collins, whose thrilling mix of action and emotion elevated a young adult novel to a global phenomenon."

"For me, the biggest star here is Suzanne Collins who wrote the books," said Elizabeth Banks (Effie Trinket). "She is the creator of this entire universe and the reason for all this pandemonium. I'm totally going to geek out around her and I'm excited for her to be feeling all of this."

Wes Bentley (Seneca Crane) observed: "You can just feel the passion of the fans. It is tangible. I'm a fan of the books, too, so I know [the fans are] not just here to see some pretty faces. They're here because they were moved by the book and want to be moved by the movie too."

Director Gary Ross "was drawn in immediately" by the trilogy and "had a huge emotional response to the [series] the minute I read it. I was knocked out by it. I was dying to make it. I knew there was so much potential to be a great film adaptation."

Toby Jones (Claudius Templesmith), who also played Dobby in some of the Harry Potter films, said he "realized it was going to be huge when I told my daughter, 'I think you'll enjoy these,' and I gave her the books. She ate all three books in four days. She literally just ate them. Clearly this writer is tapped in to the minds and hearts of young readers. But I enjoyed it as well so I thought, 'This isn't just for kids'--in the [same] way that I know many adults loved Harry Potter."




Movie Projects: Wild; King Dork
Actress Reese Witherspoon (Election, Legally Blonde, Walk The Line) and Bruna Papandrea have teamed to launch Pacific Standard, a new production company that "has several properties prepped to go out to the market," including Wild, the soon-to-be published memoir by Cheryl Strayed, Deadline.com wrote.

Word & Film noted that Strayed recently expressed her approval of reports that Witherspoon may also star in the film: "I couldn't be more thrilled. She's such a wonderful combination of smart and charming. I really feel like she saw my vision and is the perfect person to bring it to the screen."

---

Matt Piedmont (Casa de Mi Padre) will direct King Dork, based on the 2006 novel by Frank Portman that has been adapted by D.V. DeVincentis (High Fidelity, Grosse Point Blank), Deadline.com reported. Shooting is expected to begin in June.



Books & Authors
Book Brahmin: Tristan Taormino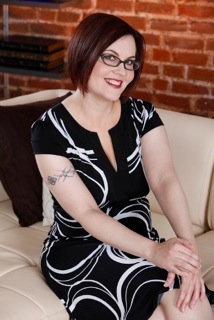 The editor of 16 volumes of the Lambda Literary Award-winning anthology series Best Lesbian Erotica, Tristan Taormino is a former columnist for the Village Voice, has written for a variety of publications, from the Yale Journal of Law and Feminism to Penthouse; lectures at colleges and universities, and teaches sex and relationship workshops around the world. She is the author of seven books, including Opening Up: A Guide to Creating and Sustaining Open Relationships and The Ultimate Guide to Kink: BDSM, Role Play and The Erotic Edge (Cleis Press, March 13, 2012).
On your nightstand now:
There's actually a stack: Pack of Two: The Intricate Bond Between People and Dogs by Caroline Knapp, Shaking the Money Tree by Morrie Warshawski, Radical Acceptance by Tara Brach and an advance copy of Ecstasy Is Necessary by Barbara Carrellas.
Favorite book when you were a child:
Tuck Everlasting by Natalie Babbitt.
Your top five authors:
Susie Bright, Pema Chödrön, Andrew Vachss, Patrick Califia and David Sedaris.
Book you've faked reading:
Sarah by J.T. Leroy. Yes, ironic, but I didn't know it at the time!
Book you're an evangelist for:
Buddha's Brain: The Practical Neuroscience of Happiness, Love and Wisdom by Rick Hanson and Richard Mendius. I recommend this book to friends as well as complete strangers; for a budding Buddhist like me, reading it was a game changer.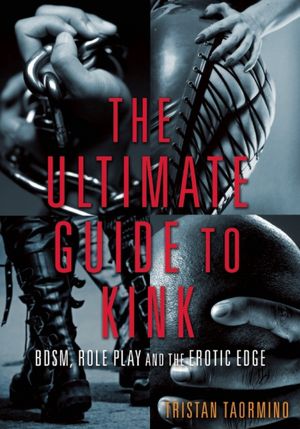 Book you've bought for the cover:
Brazen Femme: Queering Femininity by Chloe Brushwood Rose and Anna Camilleri. Seriously hot.
Book that changed your life:
The Places That Scare You: A Guide to Fearlessness in Difficult Times by Pema Chödrön. When I first read it, I wanted to throw it across the room and scream. It was a dark time for me, and the book wasn't comforting at all. Now, I adore it and re-read it as often as I can.
Favorite line from a book:
"It is, at the end of the day, the individual moments of restlessness, of bleakness, of strong persuasions and maddened enthusiasms, that inform one's life, change the nature and direction of one's work, and give final meaning and color to one's loves and friendships." --from An Unquiet Mind by Kay Redfield Jamison. Jamison's memoir of mental illness is brave, genuine and just remarkable.
Book you most want to read again for the first time:
House Rules by Heather Lewis. It's just such an exquisite, powerful novel by a genius who left this world way too soon.
Book on your coffee table:
Puppies Behind Bars: Training Puppies to Change Lives by Christopher Makos and Paul Solberg. It's a photography book that documents Puppies Behind Bars, a program where prisoners help to train service dogs.


Book Review
Children's Review: Three Times Lucky
Three Times Lucky by Sheila Turnage (Dial Books, $16.99 hardcover, 324p., ages 10-up, 9780803736702, May 10, 2012)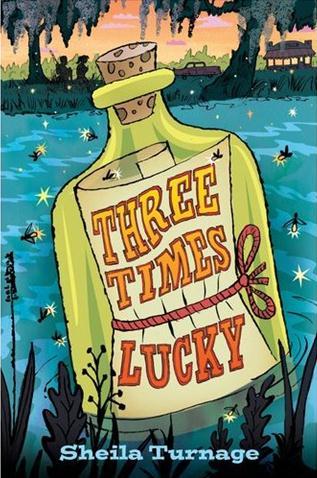 This page-turning debut involves a three-pronged mystery as steeped in Southern culture as a pitcher of sweet tea--and just as refreshing.
Eleven-year-old narrator Moses "Mo" LoBeau loves her life in Tupelo Landing, N.C., with the Colonel and Miss Lana, where she helps to run the Colonel's café. But she does wonder how she came to be rescued by the Colonel, as a baby floating down the river in a hurricane (hence her name). And the Colonel likewise has no recollection of anything before that night. But Mo, the Colonel and Miss Lana make a family, and with a best friend like Dale, Mo needs little more. She considers herself "three times lucky" for surviving the hurricane, for the Colonel snatching her from the flood, and for Miss Lana taking her in "like [Mo] was her own." But that doesn't stop Mo from sending out messages in a bottle to her unknown "Upstream Mother" in hopes of discovering her identity.
One day, the Colonel returns from a trip with a '58 "Underbird" (as Mo calls it, due to the missing "Th" on the front), and soon after, a stranger named Detective Joe Starr strolls into the café searching for clues to solve a murder case in Winston-Salem. Next, Mr. Jesse, a regular at the Colonel's café, turns up dead. The Underbird puts the Colonel under suspicion in the case of the dead man in Winston-Salem, and because Dale "borrowed" Mr. Jesse's fishing boat, a shadow is cast over Dale as well. Next, Reverend Thompson and his boy, Thessalonians, reveal that Mr. Jesse used to leave a $100 bill anonymously every Saturday night at the church.
The mysteries may drive the plot--the murders, the Colonel's past and Mo's true mother--but Mo's friendship with Dale and her bond to her foster family form the backbone of the novel. That and a Southern community as warm and irresistible as buttered biscuits will make this a hit with middle-graders. Sheila Turnage is a writer to watch. --Jennifer M. Brown
Shelf Talker: A trio of mysteries centered in a small Southern town and a narrator that readers will take to heart marks the debut of Sheila Turnage, a writer on the rise.