Shelf Awareness for Monday, March 19, 2012

News
B&N Shareholder Offers to Buy College Division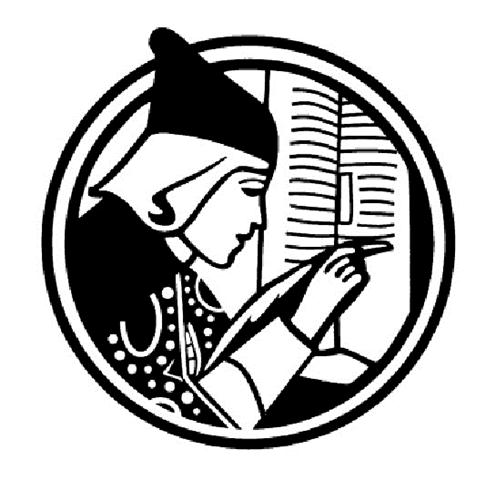 G Asset Management, which owns 5% of Barnes & Noble and is its fifth-largest investor, has offered to buy 51% of B&N's college bookstore division, according to the New York Post. The deal worth about $460 million would "unlock more value" for the bookseller, some of whose shareholders have been pushing the company to spin off its Nook and digital operations. G Asset has supported that effort, but this is the first time that any spinoff activists have publicly mentioned the college division.
B&N College Booksellers operates more than 600 college stores and was bought by B&N in 2009 from chairman Len Riggio and his family.


eCampus.com Opens Bricks-and-Mortar Store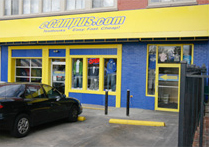 eCampus.com, which specializes in selling textbooks online, is opening a bricks-and-mortar store at the University of Kentucky in Lexington. The eCampus.com University of Kentucky Bookstore will be the company's "flagship" and aims to be "a refuge for students to call home throughout the entire semester," according to president and CEO Matthew Montgomery. "Where other campus businesses shun student study groups and post anti-loitering signs, we built a comfortable study area with free Wi Fi where students can hang out all day if they choose. We even put in a pop-a-shot machine so students can play a few rounds in between classes."

Follett operates the University of Kentucky Bookstore.

eCampus.com, which was founded in the U.K. in 1999, is also expanding its offerings of college apparel, including "a new line of officially licensed NCAA college clothing just in time for the tournament." Altogether it is selling clothing from more than 400 schools.


Hunger Games Countdown: It All Started with the Books
In anticipation of The Hunger Games movie opening Friday, an already frenzied media blitz is ratcheting up a few more notches, so it may be a good idea to begin the week by remembering that it all started with the books.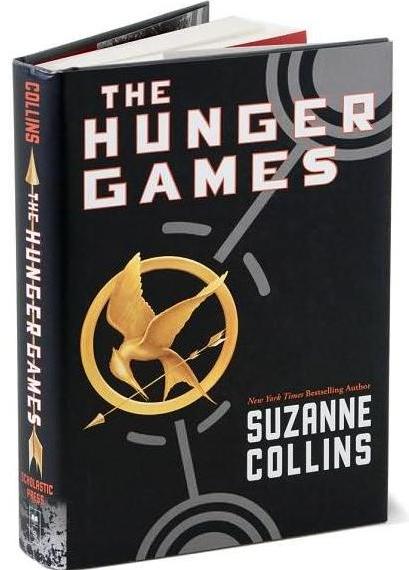 Salon's Laura Miller offered a detailed look at the evolution of the Hunger Games success story, noting that early in the process, "Scholastic employees began eagerly passing the manuscript around the office. It was the first stirring of what would become a tidal wave of word of mouth.... In January, the book's marketing team decided to send out photocopies of the manuscript instead of the nicely bound proofs that are typically submitted to industry professionals before the finished version of a book comes off the presses.... Scholastic sales reps were given a limited number of manuscripts to distribute to their list of 'Big Mouths,' children's publishing lingo for booksellers who have exceptional influence with co-workers and peers.... That spring, a full six months before The Hunger Games was set to publish, the official advance reader's copies were among some of the most sought-after items at the conferences and conventions where publishers present their titles to booksellers and librarians."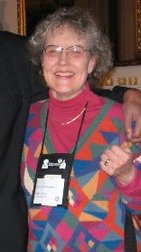 The Hunger Games hit what Carol Chittenden, co-owner of Eight Cousins bookstore, Falmouth, Mass., called "the sweet spot of the market." Owens wrote that the characters and primary story elements in the book appeal "to a wide spectrum of teen and tween readers. Parents, teachers and librarians seize on the social and political commentary in the novel's depiction of an authoritarian government, an exploited underclass and reality-TV voyeurism pushed to grotesque extremes."

Ultimately, kids "loved it just as much as all those adults who have made it their life's work to discover the books kids will love. (Go figure.) From that point, it only got hotter: There is no more fertile petri dish in which to grow world of mouth than a high school," Owens noted. "When Catching Fire was published the following year, it instantly shot to the #1 spot on the USA Today bestseller list."

---

The momentum has certainly not waned, particularly as the movie's release date approaches. For nine of the past 10 weeks, the Hunger Games trilogy has held the top three spots on USA Today's bestseller list, with the box set ranked #6. A pair of companion books are making their mark as well: The Hunger Games Tribute Guide is #43 and The Hunger Games: Official Illustrated Movie Companion is #49.

---

Amazon reported that Suzanne Collins is the bestselling Kindle author of all time and released a list of the top cities in the U.S. reading the Hunger Games trilogy, compiled from sales data of all versions of the books on a per capita basis in cities with more than 100,000 residents. The top 20 are:
Sunnyvale, Calif.
Salt Lake City, Utah
Tallahassee, Fla.
Seattle, Wash.
Orlando, Fla.
Pittsburgh, Pa.
St. Louis, Mo.
Provo, Utah
San Francisco, Calif.
Naperville, Ill.
Washington, D.C.
Richmond, Va.
Scottsdale, Ariz.
Wilmington, N.C.
Murfreesboro, Tenn.
Vancouver, Wash.
Portland, Ore.
Tampa, Fla.
Overland Park, Kan.
Norman, Okla.

---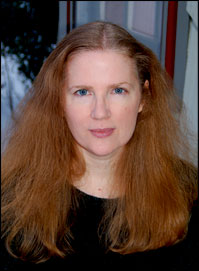 A profile of Suzanne Collins in the Observer noted that with "her shining grey-blue eyes and cloak of strawberry blonde hair, Collins could play Katniss's mother, concocting healing salves from woodland plants in District 12. When she speaks, she exudes the passionate engagement with ideas that she wants from her readers."

And what does Collins want from her readers? "I want them to ask themselves questions about how elements of the book might be relevant in their own lives, such as, 'How do you feel about the fact that some people take their next meal for granted when so many other people are starving? What's your relationship to reality TV versus your relationship to the news?' " she said. "Too much of people's lives are put on television and we're desensitized to actual tragedy unfolding before us." Regarding the combat violence and death in the books, she observed: "You have to commit fully to writing violent or emotionally challenging scenes. You make that decision at the beginning and stick with it or you write another kind of book."



Duck's Cottage Downtown Books Opens in Manteo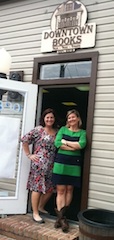 Congratulations to Duck's Cottage Downtown Books, which opened last Thursday in Manteo, N.C. Owners Paige Griffin and Jamie Layton (in photo) reported that the first day was "busy and prosperous" and that they were "were amazed by the number of Manteo residents, fellow downtown business owners, loyal customers from our Duck store and visitors to the area who came by to wish us well and to check out the new store! We have had an incredibly warm welcome from everyone and have continued to enjoy a busy few days."
The official ribbon cutting will be on Friday, April 6, at 6:30 p.m.; the grand opening party follows at 8:30 p.m.
Duck's Cottage Downtown Books is located at 105 Sir Walter Raleigh St., P.O. Box 159, Manteo, N.C. 27954; 252-473-1056.


Nicholas Hoare Update: Two Stores Close, One Expands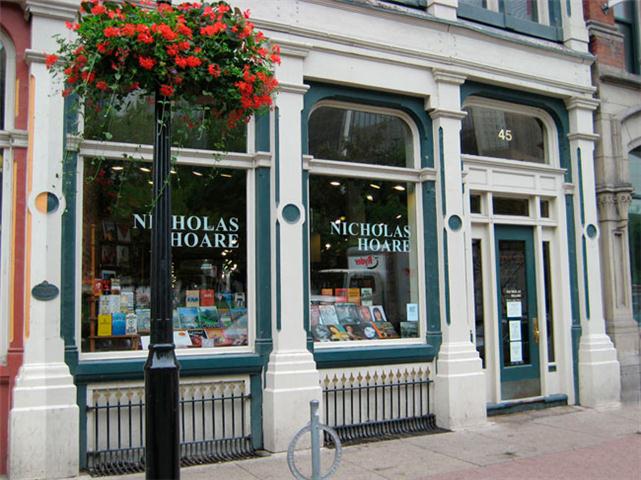 On Friday, Canadian bookseller Nicholas Hoare confirmed earlier reports that he will close his bookstores in Ottawa and Montreal, while keeping the Toronto location and Montreal warehouse open. The decision was made after he learned that the "National Capital Commission (NCC) would increase their rent by 72%. Hoare was already paying $7,000 a month," the Montreal Gazette reported.

"The thing about the NCC, which was the straw that broke the camel's back, is that they have a bureaucracy within a bureaucracy, the likes of which I've never seen," Hoare said, adding that he plans to expand his remaining bookstore, "souping it up out of all recognition, hoping by the end of the day to have a flagship shop in Toronto."



SEAL Lit: Stories from Iraq and Afghanistan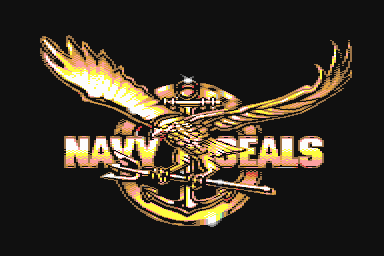 The New York Times surveys what might be called SEAL Lit: first-person accounts by American participants in the wars in Iraq and Afghanistan, many of them by Navy SEALs. "Readers have been snapping up the books, eager to get a glimpse behind the fog of war and ready to embrace stories that accentuate heroism instead of the often dreary developments report in daily news accounts," the Times wrote.

Bestsellers that have helped fuel the publishing boom include Seal Team Six by Howard E. Wadin and Stephen Templin (St. Martin's Press)--a YA version is appearing in April--and American Sniper by Chris Kyle (Morrow). Upcoming titles include The Trident by Jason Redman (Morrow), SEAL Survival Guide by Cade Courtley (Gallery); SEAL Team 666, a novel by Weston Ochse (Thomas Dunne).

American Sniper author Chris Kyle noted that he hears from many fans and at his overflow events a refrain that goes, "I haven't read a book since I had to. And yours is the first that I've read."

Sarah Brown, a buyer at Changing Hands, Tempe, Ariz., noted that the focus of these books by and about highly trained soldiers allows readers to avoid political issues involving the wars. "People feel they're reading about the war, but it's not hard to swallow," she said. "How many books can you read about how we shouldn't be there, or how we got there, or the history of the Taliban?"




Notes
Image of the Day: It's a Big World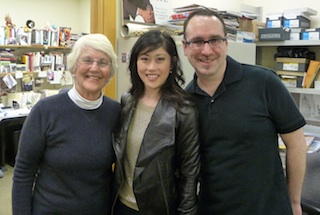 Earlier this month, the Book Stall at Chestnut Court, Winnetka, Ill., hosted an event for Kristi Yamaguchi, whose new children's picture book is It's a Big World, Little Pig! (Sourcebooks). From l.: Book Stall owner Roberta Rubin; Yamaguchi; and Book Stall children's events coordinator Robert McDonald.



Job Changes: Rinaldi to Harper; Coolman Joins Bloomsbury
Karen Rinaldi, former publisher of Rodale Books, is joining Harper in April as senior v-p and executive editor and will start a line of health and wellness books, the New York Times reported. The list of about 24 titles a year will focus on science, nature, sports, food, relationships and the environment.
---
Effective today, Marie Coolman is joining Bloomsbury as senior director of publicity and communications. She was formerly executive director of publicity at Hyperion and Voice. She earlier held senior publicity positions at Penguin for Hudson Street Press and for Random House on the West Coast.


Happy 30th, Crazy Wisdom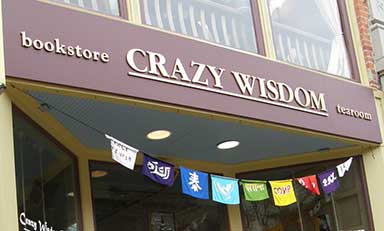 Congratulations to Crazy Wisdom Bookstore and Tea Room, Ann Arbor, Mich., which is celebrating its 30th anniversary this month with a series of events that started last week and conclude this Saturday. Tomorrow night is the spring equinox celebration, facilitated by Bronwen Gates and other community ceremonialists and musicians, including Lori Fithian and Jeanne Mackey, as well as store founder, Aura Glaser, long-time owners Ruth Schekter and Bill Zirinsky, and long-time staffers Sarah Newland, Jodi Bordeau, Carol Karr, Diane Evans, Jerri Dodge and Rachel Pastiva.
The store specializes in holistic health, body/mind therapies, psychology, Buddhism, alternative spiritual practices, spiritual development and consciousness.




Shanghai's 'All-Night Bookstore'
"Private brick-and-mortar bookstores are exploring feasible business innovations in order to survive harsh competition from their online counterparts," China Daily reported, noting that some booksellers said "they needed to change the function of bookstores, from places that sell books to places that are cultural experiences."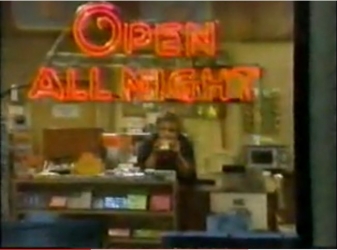 "We will create the bookstore as a cultural shopping mall, available around the clock," said Dong Chenxu of a new "all-night bookstore" strategy for the Fuzhou Road branch of Shanghai Popular Bookmall. "We don't expect sales volume during the night to match daytime levels. We just want to build a warm midnight reading environment for those who love reading." A new position, book selector, has been created "to help readers design their own individual reading programs," China Daily wrote.

"All the ideas are meant to reconstruct an intimate relationship with readers rather than the traditional buyer-seller relationship and wake up more people to enjoy the fun of reading," Dong added.



Book Trailer of the Day: The Professionals
The Professionals by Owen Laukkanen (Putnam).


Media and Movies
Media Heat: Anne Rice and The Wolf Gift
This morning on Fox & Friends: Ira Byock, author of The Best Care Possible: A Physician's Quest to Transform Care Through the End of Life (Avery, $26, 9781583334591).

---

This morning on the Today Show: Kate White, author of So Pretty It Hurts: A Bailey Weggins Mystery (Harper, $24.99, 9780061576607).

---

Today on NPR's Diane Rehm Show: Jon Gertner, author of The Idea Factory: Bell Labs and the Great Age of American Innovation (Penguin, $29.95, 9781594203282).

---
Tonight on a repeat of the Colbert Report: Jonathan Safran Foer, editor of New American Haggadah (Little, Brown, $29.99, 9780316069861).

---

Tonight on the Late Show with Craig Ferguson: Anne Rice, author of The Wolf Gift (Knopf, $25.95, 9780307595119).

---

Tomorrow morning on CBS' This Morning: Kevin Smith, author of Tough Sh*t: Life Advice from a Fat, Lazy Slob Who Did Good (Gotham, $25, 9781592406890). He will also appear on Imus in the Morning and NPR's Morning Edition.

---

Tomorrow morning on the Today Show: Harlan Coben, author of Stay Close (Dutton, $27.95, 9780525952275).

---

Tomorrow on NPR's Fresh Air: Ahmed Rashid, author of Pakistan on the Brink: The Future of America, Pakistan, and Afghanistan (Viking, $26.95, 9780670023462). He will also appear on MSNBC's Rachel Maddow Show.

---

Tomorrow on NPR's Diane Rehm Show: Akash Kapur, author of India Becoming: A Portrait of Life in Modern India (Riverhead, $26.95, 9781594488191).

---

Tomorrow night on the Late Show with David Letterman: Gail Collins, author of William Henry Harrison (Times Books, $23, 9780805091182).




TV: Hemingway & Gellhorn Trailer
HBO released a new teaser trailer for Hemingway & Gellhorn, starring Clive Owen (Ernest Hemingway) and Nicole Kidman (Martha Gellhorn). Indiewire noted that there "is nothing particularly new or eye-catching on show here until right at the end of the trailer, and then comes a new and vital piece of information about the film--the air date." HBO will premiere Philip Kaufman's film May 28.



Game of Thrones, Season 2: Gruesome Poster; Cast Portraits
A new promotional poster has been released for the second season of HBO's Game of Thrones that is "pretty graphic even by the show's standards, depicting a decapitated Eddard Stark's head impaled on a pike," the Wrap reported.

---

Entertainment Weekly featured a new set of cast portraits, including one in which the stars break from their formal pose and opt for a Game of Thrones rock band look.



Books & Authors
Awards: Solstice Winners
John Clute and the late Octavia Butler have won the 2012 Solstice Awards, sponsored by the Science Fiction and Fantasy Writers of America to honor people who have "consistently had a positive, transformative influence on the genre of science fiction and fantasy."

Butler, who died in 2006, "was a giant in the field of science fiction and fantasy," the SFWA said. "Her work was awarded Nebula and Hugo awards, and she was the first science fiction writer to be granted the MacArthur Foundation Genius Grant. Butler's fiction delved into sociological, political and religious issues, explored gender, sexuality and cultural identity. She looked for the problems in the world, and tried to find answers and solutions."

The SFWA said that Clute's "most notable contribution to the field consists of his work on a trio of reference works: The Encyclopedia of Science Fiction, The Encyclopedia of Fantasy and The Illustrated Encyclopedia of Science Fiction, all of which won Hugo Awards in the category of Best Related Work. Clute is also the author of several collections of criticism and critical essays on the genre, as well as the 2001 space opera, Appleseed."

The awards will be presented at SFWA's 47th Annual Nebula Awards Weekend, to be held May 17-20 in Arlington, Va.




Book Review
Review: The Lifeboat
The Lifeboat by Charlotte Rogan (Reagan Arthur Books, $24.99 hardcover, 9780316185905, April 3, 2012)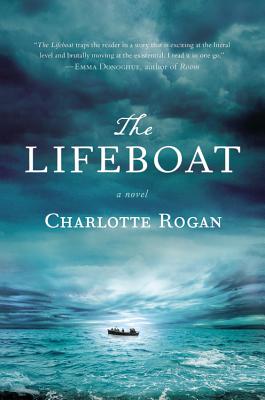 Charlotte Rogan's debut novel, The Lifeboat, set two years after the sinking of Titanic, confronts its well-mannered castaways with a briny knot of survival choices and challenges the reader to judge their actions. Rogan adds a half hitch of ambiguity to her moral snarl by giving over the telling to a single passenger, Grace Winter, a newlywed who reaches New York only to find herself charged with a capital offense along with two other women. This is no spoiler: The Lifeboat's prologue reveals that Grace will write her story at the behest of her lawyers, on the chance that her explanation of what happened after she and 38 other passengers were launched onto the Atlantic in a fatally overloaded 23-foot cutter will be useful in her defense. The reader's suspense derives from absorbing Grace's version of the events on Lifeboat 14 while simultaneously anticipating her trial for murder.
The ballast and the beauty of The Lifeboat reside in Grace's diaristic reconstruction of the 21 days before the survivors are rescued, an account that is by turns horrifically pragmatic, evocatively poetic and psychologically intricate. Written in linked clauses in a straight-backed tone that convincingly simulates a ladylike education circa 1914, Grace provides a panoramic view of her fellow castaways and conveys conditions on the lifeboat with interesting nautical detail. She makes no obvious effort to minimize her role in the alleged crime, yet, as she writes, she slips between the collective third-person voice of action and the first-person voice of emotion, while also forming distinct judgments about the motives of others. The reader must judge whether Grace's flashbacks to the machinations of her courtship and her commentary on the lifeboat power struggles are self-serving or accidentally revealing. Once the trial begins, and Grace relates her principled resistance to being led by her defense lawyer, the question of her narrative unreliability peaks: Is Grace's reluctance to justify her actions on the lifeboat the artless testimony of a traumatized young widow, or is it a canny campaign of minor self-incrimination designed to emphasize her overall innocence?
Rogan calibrates Grace's tale so equivocally that different readers will have different opinions of her guilt. Under either verdict, The Lifeboat remains an atmospheric and thought-provoking journey through post-Edwardian female power strategies and timeless shipwreck ethics. --Holloway McCandless
Shelf Talker: A high-stakes debut novel about power struggles and moral choices on an overburdened lifeboat.