Shelf Awareness for Tuesday, May 15, 2012

News
Amended Complaint: 31 States Suing over Agency Model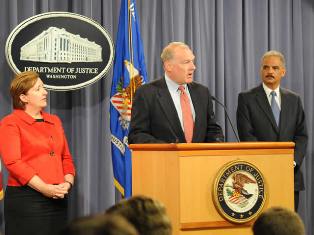 Seventeen states have joined the class-action lawsuit over e-book pricing against Apple, Macmillan and Penguin, bringing the total of plaintiffs to 31 states, including the District of Columbia and Puerto Rico, paidcontent wrote. The group's amended complaint includes more details on the allegation that Apple and five of the six major U.S. publishers conspired to create the agency model for e-books and thereby fix prices.
The new material includes an e-mail from the late Apple co-founder Steve Jobs; more correspondence from the heads of Macmillan and Penguin; and material that the states say shows the publishers succeeded in pressuring Barnes & Noble not to promote or advertise Random House titles during the period that publisher had not instituted the agency plan.




Kindle E-Ink Readers to Bask in Their Own Glow by July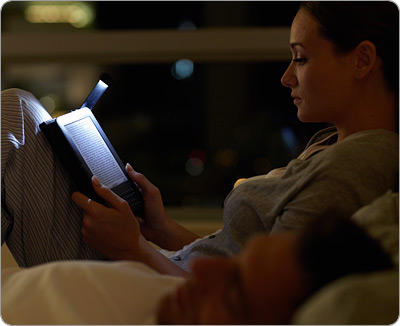 Amazon plans to launch a front-lit monochrome e-reader in July, Reuters reported, citing a source who has seen the prototype. The device, which had been rumored to be in development, would compete against the recently released Barnes & Noble Nook with GlowLight.

"I do see demand for a front-lit Kindle," said Jennifer Colegrove, v-p of emerging display technologies at DisplaySearch. She also cautioned: "Front-lit will consume battery power and (it'll) run out... quicker."

Amazon will offer the front-lit Kindle in touch 3G and touch wi-fi versions, Reuters noted, adding that the source speculated prices would rise only "by a very small margin, if at all."



Arcana Books: 'Gorgeous New Space' in Culver City
Arcana: Books on the Arts, Culver City, Calif., today has a soft opening at its new location in the Helms Bakery district, a space twice the size of its old space. Co-owners Lee and Whitney Kaplan moved their bookstore--which specializes in rare and out-of-print books on 20th-century art, architecture, design and photography--from Santa Monica.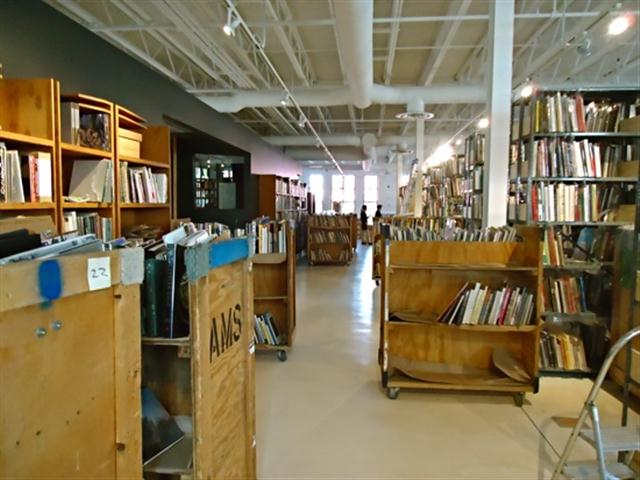 "We're not quite finished preparing our gorgeous new space--designed by Johnston Marklee in collaboration with Landlocd--but we can't wait to share it with you, so we're throwing caution to the wind and opening our doors for the first time on Tuesday," Arcana announced on the shop's website.

"It's easy to see that the last few months have been rough," L.A. Weekly reported. "Since Thanksgiving, the Kaplans have been working 12- to-14-hour days with no more than 10 days off total. Because of the move, Arcana has been closed for 12 weeks instead of four or five as the owners had originally hoped."

Lee Kaplan said the transition had been difficult, due to "the cost of all of our grandiose notions of moving and being closed for an extra two months without having any income. It's been the most stressful thing I've done in my adult life, probably Whitney too, but it's been really amazing."

L.A. Weekly noted that five of the possible new spaces they negotiated for "fell through for crazy, last-minute reasons. Wally Marks of Helms Bakery ultimately wooed the Kaplans into bringing Arcana to its current space."

Kaplan acknowledged that Marks may have had some of Arcana's upscale clientele in mind when the invitation was extended: "There are certain fashion photographers or designers stop by every time they come to Los Angeles. So we could be having a terrible week, but then so-and-so walks in they might easily spend $10,000, and that changes a terrible week to not such a bad week.... If someone comes to Arcana, they're perfectly capable of going and buying an Aalto vase or a $3,000 chair at the Vitra showroom or taking five people out to lunch for $200 at Lukshon."

Ultimately, "hyper-specialization" has been a significant factor in Arcana's "relative success," L.A. Weekly wrote. "The key is that these books are not text-based, and digital technology like tablets and e-readers have yet to evolve to the point where they can reproduce, in great quality, large, carefully printed art books."

Photo by Lenika Cruz


Ninth Street Book Shop: New Street, Same Name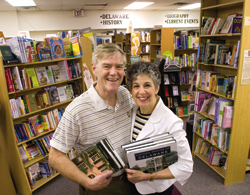 Jack and Gemma Buckley are in the process of moving their Ninth Street Book Shop, Wilmington, Del., to Eighth St. by next month and "they have been forced to address a central question," Delawareonline.com reported.

While Gemma wanted to keep the name they have used for 30 years, Jack was in favor of a change to something "more geographically accurate." Their solution was to let customers decide. Suggestions included the Still Surviving Book Store and the Jack You're Wrong Book Store. "Luckily for Jack, that last suggestion didn't wind up the winner," Delawareonline.com noted. "Unfortunately for Jack, he didn't, either. Gemma's suggestion to keep the name won with more than 200 votes."
Photo: Pat Crowe II


Shifts at Top of NBC Acquisition

At NBC Acquisition Corp., the parent company of Nebraska Book Company, president and COO Barry Major is becoming CEO, replacing Mark Oppegard, who is retiring but will be an executive v-p during the transition, which should take several months. At the same time, Steven Clemente, a senior v-p, is becoming president and COO.

Oppegard began his career with Nebraska Book Company in 1970 as a part-time student employee. Since then, he has served as a textbook representative, college store manager, v-p of college stores and president. He was named CEO in 1998.

Major joined NBC in 1999 as COO. Clemente joined the company in 2010 as a senior v-p of the college store division's Neebo brand.

Nebraska Book Company operates 251 college and university bookstores, and its textbook division serves more than 2,500 bookstores. Last year NBC Acquisition filed an arranged bankruptcy in a reorganization of the company.




Obituary Note: Mike McGrady
Mike McGrady, the former Newsday reporter who was an editor and instigator of the 1969 surprise bestseller Naked Came the Stranger, died on Sunday. He was 78.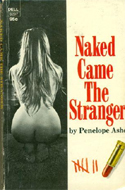 Long before E.L. James, Naked Came the Stranger was "a no-holds barred chronicle of a suburban woman's sexual liaisons, with each chapter recounting a different escapade," the New York Times wrote. "She has sex with a mobster and sex with a rabbi. She has sex with a hippie and sex with at least one accountant. There is a scene involving a tollbooth, another involving ice cubes and still another featuring a Shetland pony."

McGrady came up with the idea of the erotic novel as "ironic commentary on the public's appetite for Jacqueline Susann and her ilk," the Times said. Two dozen of his Newsday colleagues contributed chapters, and the book was published by the late Lyle Stuart with authorship credited to Penelope Ashe, a "demure Long Island housewife."

Several months after Naked Came the Stranger was published--and had sold 20,000 copies--the truth about how it was written became public. Still, the book went on to sell about 400,000 copies and was re-released in 2004 by Barricade Books, founded by Stuart.




Lonely Planet on BEA: Best Things Near the Javits Center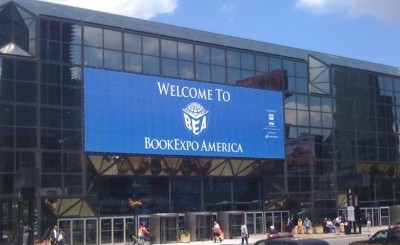 It used to be you had to leave the Jacob Javits Center neighborhood for post-show drinks or food. But of late, the area, dubbed by various names (including "Hell's Kitchen," "Midtown West," "Clinton" and--best of all--"Hudson Yards"), offers many more options. Here, thanks to Lonely Planet and U.S. editor Robert Reid, are a handful of the best things to do to break from BookExpo America (June 3-7), all within a five- or 10-minute walk.
Best café/pub: Hudson Yards Cafe
If you can't handle the pre-made sandwiches at Javits one more time, the best place for a bite (or a beer) is Hudson Yards Cafe, a slick spot with lots of natural light, a full eating area, and a bar filled with locals watching a muted Yankees game. Pub grub is far better than average. It's one quick block east, via W. 35th St. on Tenth Avenue.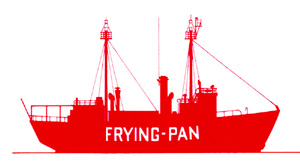 Best riverside drinks: Frying Pan
Pier 66, at 26th St (eight blocks south of the center), transforms into a fun, lively open-air bar on a former "lightship" anchored to an old railroad barge. It's usually standing room only on nice afternoons. There's some food, but the focus is on drinks. It's open May to October only.
Best space shuttle: Intrepid Sea, Air & Space Museum
By far the best space shuttle in the neighborhood will be the Enterprise, which is temporarily at JFK Airport and is scheduled to take up permanent residence at the Intrepid Sea, Air & Space Museum on Pier 86 (46th St.) during BEA. The shuttle should float by barge up the Hudson on Wednesday, June 6. Assuming there are no delays, this could make for a once-in-a-lifetime view from the back of the Javits Center or nearby. The shuttle exhibition will open to the public in July.
Best place to clear your head: The High Line
More praised than any urban park in recent memory, the elevated and artsy High Line is a must-walk experience for anyone visiting the west side of Manhattan. Two of the three planned sections of the elevated train tracks turned modern park are now complete, and will eventually reach very near the southern side of the Javits Center. Cutouts frame the streets below like moving urban artscapes, vendors provide much high-end coffee and gelato, and art installations and creative neighbors turn the walk into one of New Yorks most inspiring galleries.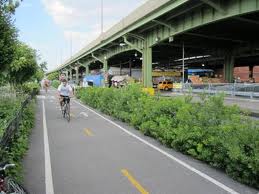 Best biking: Enoch's Bicycles
If the weather's nice, the best way to recharge yourself amidst (or after) a day at a trade show, is an hour or two loop by bike. This bike shop rents bikes for an hour ($10) or by hour ($8). You could ride up and take the Central Park loop in a leisurely 90 minutes, or head west to the Hudson River, and ride up, past sculpture parks and tucked-away basketball courts, to the surprise under the George Washington Bridge: the little red lighthouse that inspired a classic children's book. Enoch's Bicycles is one block east of Javits Center via W. 37th St.
Best shopping: B&H and Hell's Kitchen Flea Market
The New York icon, B&H Photo & Video, is where any electronic junkie local goes to for a new digital camera or tote bag. Run by observant Hasidic Jews, B&H is closed on Saturdays and Jewish holidays--otherwise it's worth a look to talk with specialists about purchases and to take in the surreal, highly efficient scene of conveyor belts transporting items to customers past the cashier line. It's at the corner of W. 34th St and Ninth Avenue.
On weekends all year, W. 39th St between Ninth and Tenth Avenues transforms into one of the city's best (remaining) open-air flea markets. It's held 9 a.m. to 5 p.m. Saturday and Sunday, and is only a five- to 10-minute walk away.
Best art: Exit Art
Around since 1982, Exit Art is an experimental local gallery with an ambitious, frequently political, lineup of exhibits.
Best bowling: Lucky Strike Lanes
Had it with the debates over the digital future? Bowl, dammit, bowl! A few blocks north, at the corner of W. 42nd St. and 12th Avenue, Lucky Strike Lanes is a Midtown classic bowling alley/bar. It offers a half-off happy hour on cocktails from 5 p.m. to 7 p.m. on weekdays, and an all-you-can-bowl deal is $22 on Mondays (8 p.m. to 2 a.m.).
Best view: Yes, New Jersey!
Honestly, there's something empowering about skipping the taxi line at the end of a convention day and just going to Jersey. More specifically, to Hoboken by boat (the short trip to Hoboken is $9 one way) and grants you one of New York's greatest views few locals know about.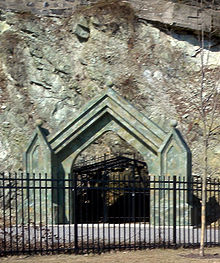 Hoboken, Frank Sinatra's hometown, gets a broader look at the long Manhattan skyline (mainly from Midtown south) than any vantage point in New York's outer boroughs. The waterfront is gorgeous, with piers, grassy island parks and eating spots with outside seats off the shady promenade. And a weird cave linked to Edgar Allan Poe.
Afterward, you can take a PATH train back into Manhattan from Hoboken's historic train station, or boat back to Javits or points in southern Manhattan. N.Y. Waterway ferries leave from the pier at 39th St. for Hoboken's 14th Street stop (don't get out at Weehawken by mistake) every 20 minutes through the day. Check schedules here. The pier is one block northwest of Javits.


Notes
Image of the Day: Charlaine Harris by Daylight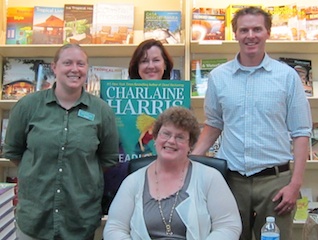 Earlier this month, Vero Beach Book Center, Vero Beach, Fla., hosted an event for Charlaine Harris, whose latest Sookie Stackhouse novel, Deadlocked, was just published by Ace. Here enjoying a serene moment: Vero Beach booksellers (back, from l.) Jaimi Pike, Cynthia Callander and Chad Leonard with Harris (front and center).


How a Book Is Born: The Infographic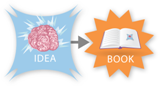 Weldon Owen Publishing offered "a heartwarming, only slightly messy, and roughly 74% accurate" infographic response to the eternal questions: "Have you ever wondered how a great idea becomes a book? Or even how a really crummy one does?"



Debra Linn Joins Algonquin
Debra Linn has been named online marketing manager at Algonquin Books. Previously she was the events and marketing director at Books & Books in Miami, Fla.


Bill Miller New President of Galison Publishing
Bill Miller has become president of Galison Publishing, the gift, stationery and toy products company owned by the McEvoy Group, which also owns Chronicle Books, Princeton Architectural Press and Becker & Mayer. Galison includes Mudpuppy, Galison Holiday and Galison Private Label.
Miller has worked as a consultant for a variety of companies, including Rodale, Moleskine USA and Rodale. Earlier he was v-p of merchandising, gift, product development and calendars at Barnes & Noble.


Book Trailer of the Day: The Listeners
The Listeners by Leni Zumas (Tin House Books).


Media and Movies
Media Heat: Buzz Bissinger on Today and Imus
This morning on the Today Show and Imus in the Morning: Buzz Bissinger, author of Father's Day: A Journey into the Mind and Heart of My Extraordinary Son (Houghton Mifflin Harcourt, $26, 9780547816562).

---

Tomorrow morning on Fox & Friends: Daniel Gross, author of Better, Stronger, Faster: The Myth of American Decline . . . and the Rise of a New Economy (Free Press, $26, 9781451621280).

---

Tomorrow on Live with Kelly: Billy Bob Thornton, author of The Billy Bob Tapes: A Cave Full of Ghosts (Morrow, $26.99, 9780062101778). He will also appear on CNN's Piers Morgan Tonight.

---

Tomorrow on NPR's Diane Rehm Show: Henry A. Crumpton, author of The Art of Intelligence: Lessons from a Life in the CIA's Clandestine Service (Penguin, $27.95, 9781594203343).

---

Tomorrow on the View: Capt. Chesley "Sully" Sullenberger, author of Making a Difference: Stories of Vision and Courage from America's Leaders (Morrow, $26.99, 9780061924705).

---

Tomorrow on the Wendy Williams Show: Ted Williams, author of A Golden Voice: How Faith, Hard Work, and Humility Brought Me from the Streets to Salvation (Gotham, $26, 9781592407149).




TV: The Carrie Diaries; Prosecuting Casey Anthony
CW has picked up the pilot episode of The Carrie Diaries for a series, the Hollywood Reporter noted. The project, based on Candace Bushnell's's Sex and the City prequel, stars AnnaSophia Robb as a young Carrie Bradshaw. She leads a cast that also includes Austin Butler, Brendan Dooling, Freema Agyeman, Stefania Owen, Katie Findlay, Ellen Wong, Matt Letscher and Chloe Bridges.

---

Rob Lowe has joined the cast of a new Lifetime Original Movie with the working title Prosecuting Casey Anthony, based on Imperfect Justice: Prosecuting Casey Anthony by Jeff Ashton, the Florida prosecutor in last year's controversial Caylee Anthony murder trial. The project will be directed by Peter Werner (Justified, Medium) from a screenplay by Alison Cross (Rizzoli & Isles, Raising the Bar).



Books & Authors
Awards: U.K. Industry; Hoffer; Bollinger Everyman Wodehouse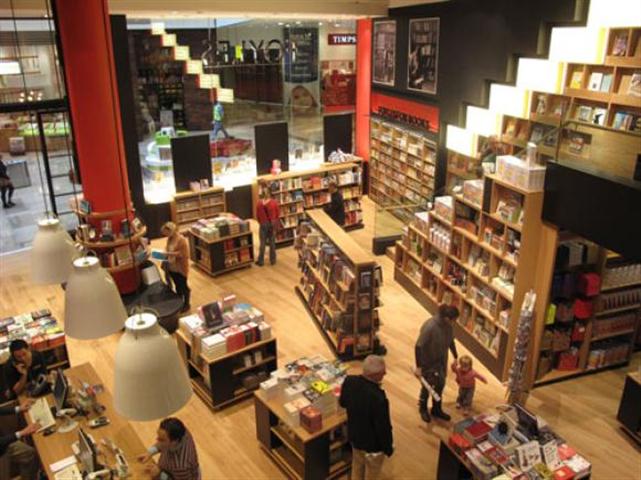 Foyles won both national bookseller and children's bookseller of the year awards and HarperCollins was named publisher of the year at the Bookseller Industry Awards, held last night in London. For details and other winners, see the Bookseller's coverage.
---
Too Shy for Show-and-Tell by Beth Bracken, illustrated by Jennifer Bell (Picture Window Books) was the grand prize winner of the 2012 Eric Hoffer Award. Among other category winners:

General fiction: Blood Clay by Valerie Nieman (Press 53)
Commercial fiction: Down Right Good by Karen Boyce (KFR Communications)
Poetry: Open Winter by Rae Gouirand (Bellday Books)
Children's: Bonyo Bonyo: The True Story of a Brave Boy from Kenya by Vanita Oelschlager, illustrated by Kristin Blackwood and Mike Blanc (Vanita Books)
YA: Save the Pearls, Part One: Revealing Eden by Victoria Foyt (Sand Dollar Press)

For winners in many other categories and for the winners of the Montaigne Medal, da Vinci Eye and First Horizon Award, click here.
---
Finalists for the Bollinger Everyman Wodehouse Prize for Comic Fiction, presented annually to a book that best captures the "comic spirit" of P.G. Wodehouse, have been announced, the Telegraph reported. The winner, who will be named shortly before the Hay Festival next month, receives a jeroboam of Bollinger Special Cuvée, a case of Bollinger La Grande Année and a set of the 80-book Everyman Wodehouse collection; as well as a locally bred Gloucestershire Old Spot pig, which will be named after their winning title. This year's shortlisted books are:

Snuff by Terry Pratchett
The Woman Who Went to Bed for a Year by Sue Townsend
The Man Who Forgot His Wife by John O'Farrell
Jude in London by Julian Gough
Capital by John Lanchester



Attainment: New Titles Out Next Week
Selected new titles appearing next Tuesday, May 22:

It Worked for Me: In Life and Leadership by Colin Powell and Tony Koltz (Harper, $27.99, 9780062135124) is the memoir of the retired general and former Secretary of State.

The Lower River by Paul Theroux (Houghton Mifflin Harcourt, $25, 9780547746500) follows a former Peace Corps volunteer as he returns to the African village he helped decades ago.

Fated by Alyson Noel (St. Martin's Griffin, $18.99, 9780312664855) begins a new supernatural romance series called Soul Seekers.

Beautiful Sacrifice: A Novel by Elizabeth Lowell (Morrow, $25.99, 9780061629860) traces an archeologist and a customs agent who are after stolen Mayan artifacts.
The New Geography of Jobs by Enrico Moretti (Houghton Mifflin Harcourt, $28, 9780547750118) outlines how the U.S. is dividing into high tech brain hubs, declining former manufacturing areas and areas that could go either way and offers ideas on how to support the hubs while stopping the decline elsewhere.
Now in paperback:

Thank You Notes 2 by Jimmy Fallon (Grand Central, $13.99, 9780892967360).

Ultramarines: The Second Omnibus by Graham McNeill (Games Workshop, $15, 9781849701747).

When Truth Is Gangsta: A Novel by Tecori Sheldon (Strebor Books, $13, 9781593093976).




Book Review
Review: Our Divided Political Heart
Our Divided Political Heart: The Battle for the American Idea in an Age of Discontent by E.J. Dionne (Bloomsbury, $27 hardcover, 9781608192014, May 22, 2012)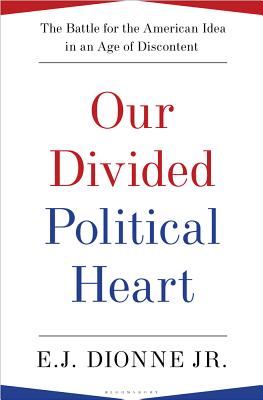 Washington Post columnist E.J. Dionne appears each Friday afternoon on NPR with conservative New York Times columnist David Brooks to sum up the week's political events. He comes across as the soul of reason--a quality that also shines through in Our Divided Political Heart, a plea for thoughtful Americans to reject false choices between the individualistic and communitarian strains in our nation's history and instead restore them to their proper balance.
Dionne, a self-described unabashed "communitarian liberal," writes, he tells us, "to make sense of our current political unhappiness, to offer an explanation for why divisions in our politics currently run so deep, and to reflect on why we are arguing so much about our nation's history and what it means." His goal is to correct some of the more blatant examples of the Right's (read: Tea Party's) misreading of American history and to reclaim that history from "one-sided accounts that cast individualism as the driving American preoccupation and opposition to government as the nation's overriding passion."
Whether discussing Alexander Hamilton's expansive conception of federal power, how that vision was pursued by Henry Clay and the Whig Party or the rise of the Populist and Progressive movements in the late 19th and early 20th centuries, Dionne displays an impressive familiarity with the broad sweep of American history and of the work of Gordon Wood, Richard Hofstadter and other key scholars.
What he does most effectively is challenge the Tea Party's contention that so-called strict constructionist judges can discover the intent of the Founders under the rubric of "originalism," which led to decisions like Citizens United, signaling the "collapse of any controls over the campaign finance system" and distorting the Founders' republican ideals by opening the electoral system to the "intrusion of large sums of money." To the contrary, Dionne argues, "the originators of the Constitution were not themselves originalists, since they did not pretend to share a common understanding of what all of its provisions implied."
Dionne suggests we should "turn to the past for enlightenment and encouragement," but his hope ultimately is that America will return to the relative stability of the Long Consensus--a period that extended through most of the 20th century--when the country succeeded in balancing "an irrepressible and ongoing tension between two core values: our love of individualism and our love for community." It's an argument he advances with both subtlety and quiet passion, and well worth contemplating as the political debates of 2012 become ever more shrill. --Harvey Freedenberg
Shelf Talker: An NPR and Meet the Press regular looks back at American history, with a plea to return a thoughtful balance to our political conversation.