Shelf Awareness for Tuesday, May 22, 2012

Quotation of the Day
Hahahahahaha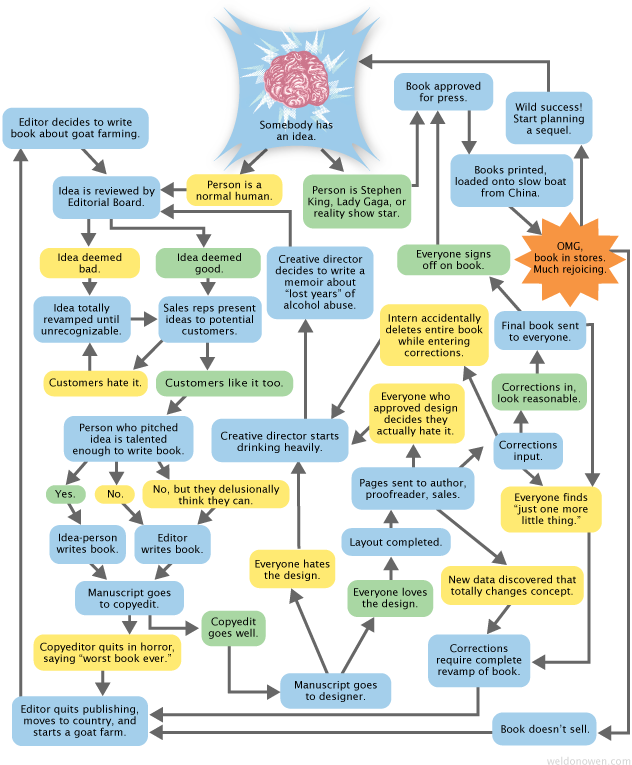 "This business is much more complex than selling books."


News
First Quarter at Hastings: Book Sales Off 2.2%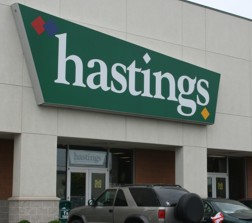 In the first quarter ended April 30, total revenues at Hastings Entertainment fell 7%, to $115.5 million, and net earnings doubled, to $800,000. Sales at stores open at least a year fell 6.3%.
Sales of books at stores open at least a year fell 0.8% in the quarter, "primarily due to a weaker new release schedule for new books, primarily mass market and trade paperbacks," the company said. But this was partially offset by "an increase in sales of used books and sales of the Nextbook Premium 7 e-reader tablet and related accessories." Not counting the e-reader and accessories, book sales fell 2.2%.
Altogether, the company operates 141 multimedia stores (including three concept stores), six fewer than it did a year ago.


AAP: Foreign E-Book Sales Soared in 2011
E-book sales by U.S. publishers to readers in other countries increased 333% last year, to $21.5 million, up from $4.9 million in 2010, according to a report released by the Association of American Publishers. Print sales for this segment during the same period increased by 2.3%, to $335.9 million, Digital Book World reported, adding that e-book sales accounted for 6% of overall sales.

The AAP noted that U.S. publishers work with "nearly 15,000 international retailers in 200 countries" and export roughly 90% of their titles to the 750 million people outside the U.S. who can read English, DBW wrote.



Little Professor in Eldersburg, Md., Closing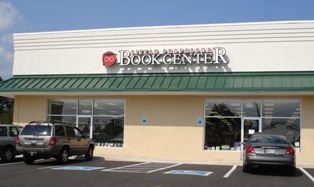 The Little Professor Book Center in Eldersburg, Md., near Baltimore, is closing on June 16, according to the Eldersburg Patch.

The last five years have been difficult, owner Frank Spruill said. "When the economy tanked, it tanked for us, too," he told the Patch. "It didn't help a whole lot for the government talking like it wanted to fire all the federal workers. This is a federal bedroom community."

Spruill founded the business in 1977 "as part of a goal to go into business for himself," the Patch wrote. "He considered a variety of options, such as fast food and auto transmission, and settled on books."

Spruill commented: "Books were nice and clean; it was a no brainer. Book readers, book buyers are very, very nice people. It's been a good time. I've enjoyed all the customers and I thank 'em all."




BEA: Free E-Book Excerpts 33 Fall Buzz Books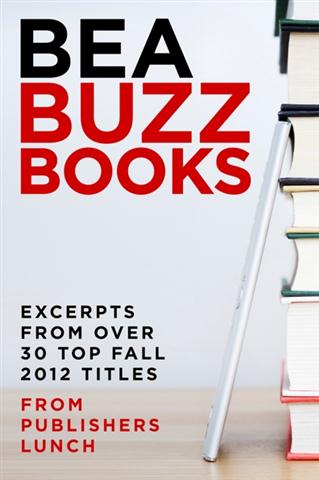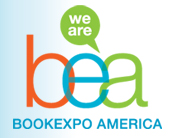 Publishers Lunch has launched BEA Buzz Books, a free e-book consisting of excerpts of 33 fall books. The book, in trade and consumer editions, will be available on all major e-book platforms, including Kindle, Nook, Google, IndieCommerce, etc., in part via Ingram (Publishers Lunch's tech partner), and banners are available to ABA stores that want to highlight it as a giveaway to customers. Printed copies made by Ingram's Lightning Source will be available at BEA and in the ABA white box. Edelweiss and NetGalley are also featuring the book.

BEA Buzz Books' trade edition includes information about publicity and rights contacts, editors and agents, territories sold as well as BEA-related information such as show appearances, publishers' booth numbers, galley availability and more. There is also an overview of other titles for the fall that are not excerpted in the book. In most cases, readers can obtain a full galley via NetGalley.

In the consumer edition, readers can click through to stores to buy or order the excerpted books.

Most of the 33 titles do not duplicate the titles that will be discussed at the BEA buzz panels but do include many book & author breakfast speakers, including Junot Diaz (This Is How You Lose Her), Barbara Kingsolver (Flight Behavior), J.R. Moehringer (Sutton) and Neil Young (Waging Heavy Peace). Most of the excerpts are 3,000-5,000 words and in some cases are first chapters.




BEA: Patti Smith to Interview Neil Young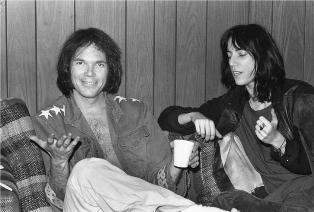 Photo ©Kate Simon 1979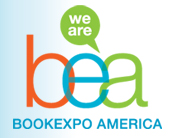 During BookExpo America, Patti Smith will interview Neil Young about his upcoming memoir, Waging Heavy Peace (Blue Rider Press/Penguin). The event takes place on Wednesday, June 6, at noon in the Special Events Hall at the Javits Center.
"A Conversation with Neil Young and Patti Smith" is free to all BEA attendees. Seating will be provided on a first come, first served basis. Lunch will not be provided, but attendees may bring their own lunch.


BEA: Digital Show & Tell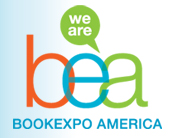 The Book Industry Study Group, the Ebooks, EReaders, Digital Books LinkedIn Group and BookExpo America have developed a speed-dating–style e-event that will be held Thursday, June 7, from 9 a.m.-12 p.m., during BEA.
At the Digital Show & Tell, participants will move around and hear some 18 demonstrators who will each give a five-minute "elevator pitch" [long elevator ride!] of "up and coming projects in the e-book, e-reader, and digital content space." At the end of the three-hour period, which will include many coffee breaks, participants will vote on their favorite pitches.
For more information and to register, click here.




Happy Ending: Vt. Bookmobile Hitting the Road Again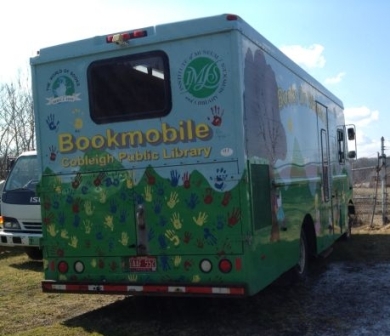 The Cobleigh Public Library, Lyndonville, Vt., which lost its bookmobile earlier this year when it broke down and proved too expensive to repair, will have a new vehicle thanks to a generous out-of-state donation.

Julia Krapf, who was listening to an NPR podcast in April at her house in Massachusetts, "happens to be the granddaughter of Sir Edwin Manton, for many years an important executive at the insurance giant AIG. He left a fortune and a family foundation," NPR reported.

"The thought of the bookmobile perhaps being on its last legs was very touching," said Krapf, foundation trustee and avid reader. She and her fellow trustees called the library and offered $150,000 for a new bookmobile and gas.

"Really, what it brings is that excitement for stories, and that excitement for stories leads kids to want to learn to read," said librarian Cindy Karasinski, who "is still in shock from the foundation's offer--and grateful," NPR noted.



Notes
Image of the Day: Twins Speak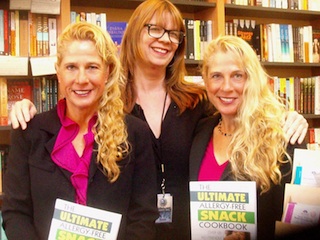 Last Thursday, the Books Inc. store in the Marina section of San Francisco, Calif., hosted an event for twin sister-authors Judi and Shari Zucker, whose new book is The Ultimate Allergy-Free Snack Cookbook (Square One Publishers). Here the Zuckers flank store manager Sandy Mullin.


Cool Idea of the Day: Greenlight Helps Pine Ridge Library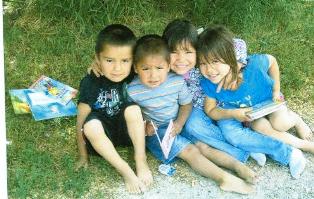 Greenlight Bookstore, Brooklyn, N.Y., is encouraging customers to buy books that are being sought by the Oglala Lakota College Library, which has several branches and is the only community library for the entire Pine Ridge Reservation in South Dakota. As the store wrote, "Pine Ridge has the lowest per capita income in the U.S. and not a single bookstore. The librarians are working hard to improve services for children--and you can help by donating new books for them to borrow."
Greenlight listed 22 books that can be bought; the store will ship them to the library free of charge. The list is a collaboration with ReadThis, a volunteer group that brings books to book-hungry public schools, libraries and social-service organizations.


Jessica Zimmerman Joining S&S Publicity
Jessica Zimmerman is joining the Simon & Schuster publicity department as a senior publicist. She was most recently a publicist for Center Street, the mainstream imprint of Hachette Nashville.




Book Trailer of the Day: Christian Bale
Christian Bale: The Inside Story of the Darkest Batman by Harrison Cheung and Nicola Pittam (BenBella Books).


Media and Movies
Media Heat: Dan Rather on the View
This morning on Imus in the Morning: Jeff Himmelman, author of Yours in Truth: A Personal Portrait of Ben Bradlee (Random House, $27, 9781400068470).

---

Tomorrow on Bravo's Watch What Happens Live: Steve Guttenberg, author of The Guttenberg Bible (Thomas Dunne, $25.99, 9780312383459).

---

Tomorrow on NPR's Diane Rehm Show, readers review Train Dreams by Denis Johnson (Picador, $12, 9781250007650).

---

Tomorrow on the View: Dan Rather, author of Rather Outspoken: My Life in the News (Grand Central, $27.99, 9781455502417).

---

Tomorrow on MSNBC's Closing Bell: Ian Bremmer, author of Every Nation for Itself: Winners and Losers in a G-Zero World (Portfolio, $26.95, 9781591844686).

---

Tomorrow on CNN's John King: Edward Conard, author of Unintended Consequences: Why Everything You've Been Told About the Economy Is Wrong (Portfolio, $27.95, 9781591845508).

---

Tomorrow night on the Late Show with David Letterman: Bill O'Reilly, co-author of Killing Lincoln: The Shocking Assassination that Changed America Forever (Holt, $28, 9780805093070).

---

Tomorrow night on Jimmy Kimmel Live: Bethenny Frankel, author of Skinnydipping (Touchstone, $25, 9781451667370).




A Cannes Film Festival for Bookworms
The Cannes Film Festival, traditionally "the keeper of the flame of the auteur tradition," has become a lot more bookish this year, the Guardian reported, calling the 2012 festival "a bookworm's Cannes, with directors as likely to have had their noses buried in novels as dreaming up original ideas."


Films with high expectations include Walter Salles's adaptation of Jack Kerouac's On the Road; David Cronenberg's version of Cosmopolis by Don DeLillo; Lee Daniels's take on Paperboy by Pete Dexter; John Hillcoat's Lawless, adapted from Matt Bondurant's The Wettest County in the World; and Jacques Audiard's Rust and Bone, based on "the tough-guy short-story collection" by Craig Davidson.

"There is no question that for a long time now Hollywood and a large part of the British film industry have become dependent on literary material," said Nick James, editor of Sight and Sound. "It makes the film less of a gamble if a certain number of people already know the material works."

The Guardian's prediction: "Whatever happens over the next few exciting and uncertain days, one thing is certain: there is a strong chance the coveted Palme will go to a film-of-the-book."



Movie Visuals: Lawless Clips; The Invisible Woman Pics
Two new clips have been released for Lawless, based on Matt Bondurant's novel The Wettest County in the World. Directed by John Hillcoat, the project stars Shia LaBeouf, Tom Hardy, Jessica Chastain, Guy Pearce, Gary Oldman, Jason Clarke and Mia Wasikowska. Indiewire noted that the Weinstein Company is "beating the drum loudly thus far (as is their wont) and nothing seems to be off the table.... Reviews from Cannes seem to be a thumbs up (including our review), so those of us who won't see the picture until August are still pretty excited for it."

---

New stills have been released for The Invisible Woman, based on Claire Tomalin's book about "the relationship between author Charles Dickens and Nelly Ternan, the much younger actress who became his lifelong mistress," Indiewire reported.

Shooting is underway on the project, which was written by Abi Morgan (Shame, The Iron Lady) and directed by Ralph Fiennes, who plays Dickens. The cast also includes Felicity Jones (Like Crazy) as Ternan, Kristin Scott-Thomas as Ternan's mother, Tom Hollander as Wilkie Collins and Michelle Fairley (Catelyn Stark in Game of Thrones) as Collins's common-law wife.



Books & Authors
Awards: Australian Awards; Commonwealth Prize; Wolff
Among winners of the Australian Book Industry Awards, presented as part of the Sydney Writers' Festival, according to Australian Bookseller & Publisher:

Book of the Year and Literary Fiction Book of the Year: All That I Am by Anna Funder
General fiction: Sarah Thornhill by Kate Grenville
Newcomer: Past the Shallows by Favel Parrett
General nonfiction: Worse Things Happen at Sea by William McInnes and Sarah Watt
Biography: Franklin and Eleanor: An Extraordinary Marriage by Hazel Rowley
Younger Children: Rudie Nudie by Emma Quay
Older Children: The 13 Storey Treehouse by Andy Griffiths and Terry Denton

Independent bookseller: Shearer's Bookshop, Sydney
Chain/franchise bookseller: Hill of Content, Balmain
Specialist bookseller: Boffins Bookshop, Perth
Regional bookseller: Fullers Bookshop, Launceston, Tasmania
Publisher: Allen & Unwin
Small Publisher: Text Publishing
---
Commonwealth Writers announced regional winners of the Commonwealth Book Prize and Commonwealth Short Story Prize. The overall honorees will be named June 8 at the Hay Festival. Regional book winners:

Africa: The Dubious Salvation of Jack V. by Jacques Strauss (South Africa)
Asia: Chinaman: The Legend of Pradeep Mathew by Shehan Karunatilaka (Sri Lanka)
Canada and Europe: The Town that Drowned by Riel Nason (Canada)
Caribbean: Sweetheart by Alecia McKenzie (Jamaica)
Pacific: Me and Mr. Booker by Cory Taylor (Australia)
---
Burton Pike has won the Helen and Kurt Wolff Translator's Prize for his translation of Gerhard Meier's Toteninsel, which was published here by Dalkey Archive Press as Isle of the Dead. The prize carries an award of $10,000 and honors "an outstanding literary translation from German into English published in the USA the previous year." The prize is administered by the Goethe Institute in Chicago and funded by the German government.

Pike is Professor Emeritus of Comparative Literature and German at the CUNY Graduate Center. Among his translations are Goethe's The Sorrows of Young Werther and Rilke's The Notebooks of Malte Laurids Brigge. Pike edited and co-translated Robert Musil's The Man without Qualities and a book of Musil's essays, Precision and Soul. He has also translated many other works of pose and poetry from German and French.




Attainment: New Titles Out Next Week
Selected new titles appearing Tuesday, May 29:

American Grown: The Story of the White House Kitchen Garden and Gardens Across America by Michelle Obama (Crown, $30, 9780307956026) explores the White House vegetable garden and the First Lady's national nutrition initiatives.

Marilyn & Me: A Photographer's Memories by Lawrence Schiller (Nan A. Talese, $20, 9780385536677) reveals a photographer's work with Marilyn Monroe during the 1960s.

A Feast of Ice and Fire: The Official Game of Thrones Companion Cookbook by Chelsea Monroe-Cassel, Sariann Lehrer and George R.R. Martin (Bantam, $35, 9780345534491) contains more than 100 recipes inspired by meals eaten in Martin's fantasy series and during the Medieval period.

A Blaze of Glory: A Novel of the Battle of Shiloh by Jeff Shaara (Ballantine, $28, 9780345527356) dramatizes a pivotal battle of the Civil War.

A Warrior's Heart: The True Story of Life Before and Beyond The Fighter by Micky Ward and Joe Layden (Berkley, $25.95, 9780425247556) are the memoirs of the boxer Mark Wahlberg played in The Fighter.

In the Kingdom of Men by Kim Barnes (Knopf, $24.95, 9780307273390) follows an American couple living in 1960s Saudi Arabia.



Now in paperback:
Train Dreams by Denis Johnson (Picador, $12, 9781250007650), one of the finalists and "non-winners" of the Pulitzer Prize for fiction.

L.A. Blues II by Maxine Thompson (Kensington, $14.95, 9781601623515).

Playing Dead: A Novel by Julia Heaberlin (Ballantine, $15, 9780345527011).

Mistress, Inc. by Niobia Bryant (Kensington, $14, 9780758265296).




Book Review
Review: What Dies in Summer
What Dies in Summer by Tom Wright (W.W. Norton, $25.95 hardcover, 9780393064025, June 4, 2012)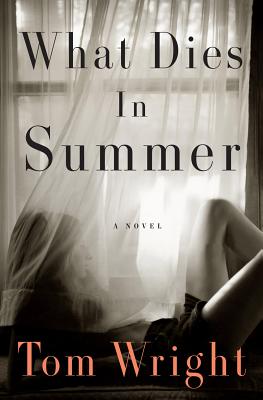 Like his literary antecedent Huck Finn, Jim Bonham ("Biscuit"), the young narrator of Tom Wright's What Dies in Summer, is a fatherless adolescent being "civilized" by a sharp-tongued older woman, his grandmother Gram. Rather than the Mississippi River, however, he navigates a 1950s south Dallas turf of petty crime, sneaked cigarettes and beer and sex fantasies involving the public swimming pool. Biscuit's world abruptly changes when his cousin Lee Ann ("L.A.") shows up at Gram's house after running away from her abusive father and hard-drinking mother. L.A. won't talk about what drove her from home, and Biscuit doesn't ask his grandmother "for the very same reason you don't blow up a dam to get a glass of water." Nevertheless, Biscuit and L.A. form a strong bond when they stumble on the naked body of a mutilated girl in the weeds along the railroad tracks and find themselves caught up in a local manhunt for a sadistic serial killer.
While Wright's first novel has the bones of a murder mystery, its power is in the refreshing voice of Biscuit as it carries us through the murkier mystery of adolescence. Wright brushes his young hero up against a motley cast of characters who give the often bewildered Biscuit the chance to reflect on their frequently humorous eccentricity and occasionally sordid violence--like Gram's preacher, Brother Wells, "who looked as if he'd been squirted down into his clothes like a drive-in ice cream cone with a little overflow at the collar," or the local cop, Will, who laments over the serial killing: "This ain't no way to kill people," he says. "I mean, get drunk and shoot your brother-in-law over the six pack he owes you or cut your cheatin' husband's gullers out with a razor, maybe kill a clerk at the Handy-Rob for three dollars and twenty cents--that's how it goes."
As Biscuit and L.A. struggle with their own broken families, their involvement with the police and their recognition of the power of sex, Biscuit finds himself growing up. Although he helps solve the murder mystery, the mystery of life remains before him. Despite the efforts of church-going Gram, it is perhaps the words of her dying book club member, the existentialist professor Dr. Kepler, that come closest to reflecting his growing knowledge: "God is beside the point. We are not given reliable instructions, we are not rescued from our troubles, and our obligations in the world remain the same whether a supernatural being is watching us and keeping score or not." There is no option to "light out for the territory" in Biscuit's world, only to accept the ambivalent landscape of maturity. --Bruce Jacobs
Shelf Talker: With echoes of the voice of Huck Finn, Biscuit Bonham tells his own story in an ambitious and often brilliant debut novel of a young man growing up in Dallas in the 1950s.