Shelf Awareness for Tuesday, March 19, 2013

News
City of Asylum Opening Literary Center in Pittsburgh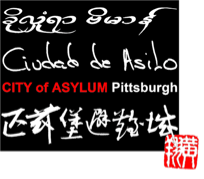 City of Asylum, a Pittsburgh, Pa., nonprofit that aims to create a community of writers and readers, offers a range of literary programs and provides sanctuary to exiled or politically oppressed writers, plans to open the Alphabet City Literary Center next spring, the Pittsburgh Tribune-Review reported.

The Literary Center will consist of a bookstore (and a free book-distribution program); a recording/broadcast-ready space for readings and performances; workshop and class space; and a restaurant with Internet access.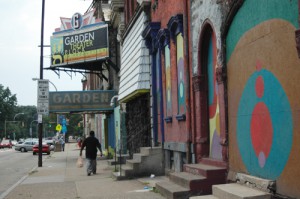 "In addition to presenting our own programs, which have an international focus, we plan for Alphabet City to be a hub for Pittsburgh authors, musicians and community groups," Henry Reese, co-founder and president of City of Asylum/Pittsburgh, said. "With a capacity of 150 and a living-room-feel, it will be an intimate space that enhances our informal, salon-style events, and it will prove a great complement to the nearby New Hazlett theater. Alphabet City's state-of-the-art recording and broadcast technology will enable us to bring more of the world to Pittsburgh, and more of Pittsburgh to the world."

The literary center is part of a joint city-private developer effort "to revitalize a block of dilapidated buildings near the former Garden Theater at the corner of North Avenue and Federal Street, a thoroughfare many consider to be the front door to the core of the North Side," the Tribune-Review wrote.


NC2 Media Buying Lonely Planet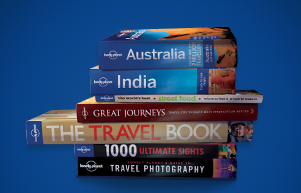 BBC Worldwide has confirmed plans to sell Lonely Planet to NC2 Media, a U.S. digital media company that the New York Times described as "controlled by Brad Kelley, a businessman from Kentucky who made a fortune in tobacco and later turned his attention to real estate and other interests." Kelley is said to be one of the largest landowners in the U.S.

Lonely Planet's sale price of £51.5 million (about $77.1 million) has been criticized by the BBC Trust and others because the BBC originally paid £130 million ($195 million) for the company, in two installments in 2007 and 2011.

Still, Lonely Planet's revenue has risen to £1.1 billion ($1.65 billion) in 2012 from £810 million ($1.2 billion) in 2007, and profit rose to £155 million ($232.1 million) from £111 million ($166.2 million) in the same period, the Financial Times wrote.

In a statement, Daniel Houghton, executive director of NC2 Media, said, "The challenge and promise before us is to marry the world's greatest travel information and guidebook company with the limitless potential of 21st century digital technology. If we can do this, and I believe we can, we can build a business that, while remaining true to the things that made Lonely Planet great in the past, promises to make it even greater in the future."


Hudson Booksellers Travels Online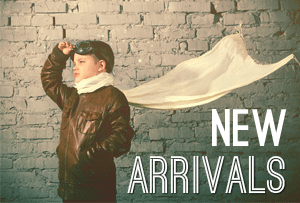 Airport and transportation hub retailer Hudson Booksellers has launched its own website, hudsonbooksellers.com, via the ABA's IndieCommerce program, offering books and Kobo e-books.
"We don't just sell books, we love books, all books," said Sara Hinckley, v-p of book buying & promotions, for Hudson Booksellers. "We have been the traveler's local bookstore for over 20 years, a cultural gateway between their home cities and the world."
The website will also offer news about book signings and special events, staff recommendations and a new, interactive feature called "Ask a Bookseller." To promote the launch of the online store, Hudson is offering customers a 40% discount on their first order and free shipping on any physical book orders over $75 with use of the code JUSTLANDED.
Hudson Booksellers has about 65 stores across the country, and books are sold in another 335 Hudson News newsstands. Most of the stores are in airports and bus and train stations.


Inferno Teaser; Dan Brown Appearing at Lincoln Center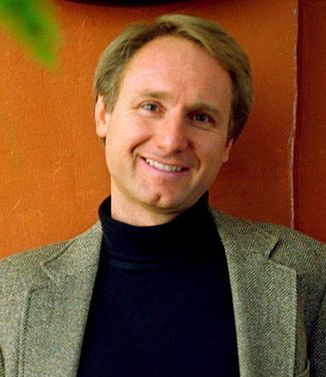 In honor of the 10th anniversary of the first publication of The Da Vinci Code by Dan Brown, Doubleday is offering free digital copies of the blockbuster via all e-book retailers through next Sunday. The digital copy will be bundled with the prologue and first chapter of Brown's upcoming book, Inferno, which is set to be released on May 14.
Brown will appear at Avery Fisher Hall in Lincoln Center in New York City on May 15, an event that will be streamed live to bookstores and libraries in the United States; it will be Brown's only U.S. appearance for the book. Last October, J.K. Rowling made a similar appearance at Lincoln Center for the release of The Casual Vacancy.
Tickets to Brown's Lincoln Center event are now on sale at www.lincolncenter.org.


Bookselling in Shanghai: Changing Landscape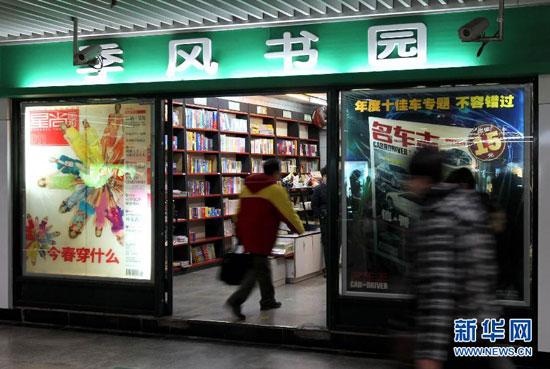 "Escalating rents, the rise of online shopping, and people's changing reading habits" are causing major transformations in Chinese bookselling, according to the Global Times. The Jifeng Bookstore, for example, has shrunk from eight stores in Shanghai to two and has had to move to cheaper locations. The paper predicted that Shanghai bookselling will resemble Hong Kong bookselling, "where most bookstores are tucked away on the second or third floors of old tenement buildings. These businesses cannot afford ground floor rents. Dubbed 'upstairs bookstores,' they account for the majority of bookstores in Hong Kong."
Some bookstores are changing strategies. Popular Bookmail recently revamped one store, turning "half of its floor space into a public reading space which also holds literary events. Now, 40% of the products sold are not books, but items such as coffee and stationery. After the revamp, sales increased despite the smaller selling space for books. People were more willing to visit because of the amenable ambience for reading, and it became something of a cultural hub for book lovers."


Obituary Note: Lisa Lynch
British writer Lisa Lynch, whose book The C-Word and Alright Tit blog (launched shortly after she was diagnosed with breast cancer in 2008) "did a great deal to transform the way younger women think about the disease, both in the blogosphere and in print," died March 11, the Guardian reported. She was 33.


Notes
Image of the Day: Why Is This Night Different...?
More than 150 people celebrated the launch of The Bronfman Haggadah (Rizzoli)--a collaboration between artist Jan Aronson and philanthropist and Jewish leader Edgar M. Bronfman (in photo)--at the Four Seasons in New York City last week. This updated version of the traditional Passover text tells the story of the Jews' journey from slavery to freedom, illustrated with watercolor paintings and accompanied by essays and readings from a range of sources, from Ralph Waldo Emerson to Marge Piercy.


Cool Idea of the Day Down Under: Miles of Reading Challenge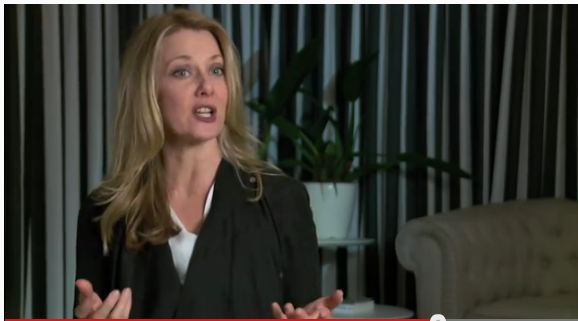 Calling it a "fantastic promotion that all bookstores can get involved with," the Australian Booksellers Association highlighted the launch the Miles of Reading Challenge, which is asking readers across the country to support Australian literature by reading at least one novel from this year's Miles Franklin Award longlist, to be announced May 26. Anna Funder, whose book All That I Am won last year's award, speaks on behalf of the Miles of Reading Challenge in this video.


Baumel Is New President of AWP Board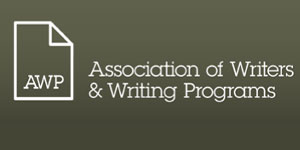 Judith Baumel has been elected president of the board of trustees for the Association of Writers & Writing Programs. A professor of English at Adelphi University and author of three poetry collections, Baumel is a former director of the Poetry Society of America and founding director of the creative writing program at Adelphi.

This year's AWP Conference & Bookfair was held in Boston earlier this month and drew more than 12,000 attendees, as well as 700 bookfair exhibitors, from throughout the U.S., Canada, Asia and the U.K.


IPG Adds Five Publishers
Independent Publishers Group is adding the following publishers:
Effective immediately, Parenting Press, Seattle, Wash., which publishes resources for parents, educators, children and early childhood professionals. Its bestselling title is Janan Cain's The Way I Feel, a children's picture book about emotions.
Effective immediately, Bright Connections Media and Incentive Publications, new imprints of World Book, Chicago, Ill. Incentive Publications specializes in educational resources for the middle grades and effective teaching strategies for grades k-12 and has a backlist of more than 400 titles. Bright Connections Media publishes children's titles.
Effective this summer via IPG's River North Editions, the Institute of Economic Affairs, London, England, a free-market economic think tank. Best known for the Journal of Economic Affairs, IEA also publishes 15-20 frontlist titles a year and has a backlist of about 300.
Effective July 1, through IPG's River North Editions, Sussex Academic Press, Brighton, England, which publishes 30-40 titles each year in humanities, theology and religion, economics, Middle East studies, Jewish studies, Latin American studies, social sciences and literary criticism.
Effective this fall (in the Northern Hemisphere) through IPG's Art Stock Books, Te Papa Press, the publishing arm of the Museum of New Zealand, which publishes a range of nonfiction trade books based on the museum's collections and exhibitions as well as other illustrated contemporary and historical art books. The press has a backlist of 75 titles.


Book Trailer of the Day: Parenting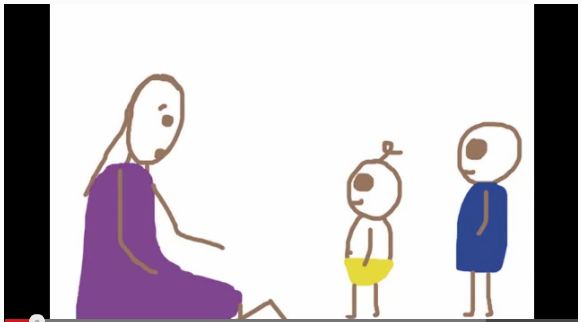 Parenting: Illustrated with Crappy Pictures by Amber Dusick (Harlequin), based on the author's blog, CrappyPictures.com, which claims that "poop is hilarious." The author created one trailer, the Unofficial Crappy Book Trailer, which features the Poop Monster, and Harlequin created another, the Official Crappy Book Trailer.


Media and Movies
Media Heat: Jancis Robinson Talks About Wine Grapes
Tomorrow morning on CBS This Morning: Jancis Robinson, author of Wine Grapes: A Complete Guide to 1,368 Vine Varieties, Including Their Origins and Flavours (Ecco, $175, 9780062206367).

---

Tomorrow morning on MSNBC's Morning Joe: Harlan Coben, author of Six Years (Dutton, $27.95, 9780525953487).

---

Tomorrow morning on Fox & Friends: Zev Chafets, author of Roger Ailes: Off Camera (Sentinel, $26.95, 9781595230959). He will also appear on the Laura Ingraham Show and the Jim Bohannon Show.


TV: Backstrom
Rainn Wilson (The Office) has been cast in the title role and will serve as a producer for the CBS drama pilot Backstrom, based on the book series by Swedish criminologist and novelist Leif G.W. Persson, Deadline.com reported. Written by Hart Hanson (Bones), the project also stars Page Kennedy, Kristoffer Polaha and Dennis Haysbert.


Books & Authors
Awards: Bancroft Winners; Ruth Lilly Poetry Winner; B.C. Finalists
The 2013 Bancroft Prize for history, sponsored by Columbia University, has been won by two books, each of which wins the $10,000 award:


The Mortal Sea: Fishing the Atlantic in the Age of Sail by W. Jeffrey Bolster (Belknap Press of Harvard University Press), which the judges called "a gripping and eloquent history of the human impact on the ocean."
Lincoln's Code: The Laws of War in American History by John Fabian Witt (Free Press), "a persuasively argued history of the idea that conflict among nations can be regulated by law."
---
Marie Ponsot has won the 2013 Ruth Lilly Poetry Prize, sponsored by the Poetry Foundation and awarded each year to a living American poet "whose lifetime accomplishments warrant extraordinary recognition." The prize comes with a $100,000 award.
"Marie Ponsot is one of the most beloved poets in the county; both her work and her life are exemplary," said Don Share, senior editor of Poetry magazine.
Ponsot has published six poetry collections, and 11 of her poems will be included in the May issue of Poetry. Her 1998 collection The Bird Catcher won the National Book Critics Circle Award. She also co-authored a guide to teaching writing, Beat Not the Poor Desk, and has translated more than 30 books from French.
---
Finalists have been named in seven categories for this year's B.C. Book Prizes, Quillblog reported. Winners, each of whom receives $2,000, will be announced May 4 at the Lieutenant Governor's B.C. Book Prizes Gala along with the recipient of the $5,000 Lieutenant Governor's Award for Literary Excellence.


Book Review
Review: The Baroness: The Search for Nica, the Rebellious Rothschild
The Baroness: The Search for Nica, the Rebellious Rothschild by Hannah Rothschild (Knopf, $26.95 hardcover, 9780307961983, March 19, 2013)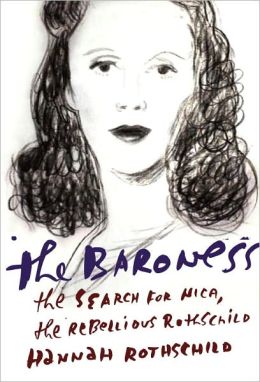 Sometime in the late 1940s, the baroness Pannonica de Koenigswarter--a scion of the immensely wealthy Rothschild family--heard a recording of Thelonious Monk's " 'Round Midnight" while visiting New York. "I'd never heard anything remotely like it," she said many years later. "I must have played it twenty times in a row. Missed my plane. In fact I never went home." According to legend, she was so transformed by that "mournful, lazy, sexy-sounding ballad" she dedicated the rest of her life to jazz and jazz musicians.
She went by Nica, but she was also known as "the Jazz Baroness." For the next 40 years, she roared up to midtown clubs in her Rolls-Royce nearly every night, always in pearls and furs, smoking and drinking and tapping to the music well into her 70s. She was not just a jazz fan, but a great patron and passionate devotee who became Thelonious Monk's steadfast friend and champion, once nearly sacrificing her own freedom to keep him out of jail.
The Baroness is both a tribute to Nica and a search by her great-niece, writer and documentarian Hannah Rothschild. Rothschild felt compelled to investigate her great-aunt's life, she writes, partly because it is "an extraordinary story, a musical odyssey spanning both a century and the globe with all the ingredients of a melodrama: the heiress and the suffering artist; the butterfly and the blues; love, madness, war and death."
But, more importantly, Rothschild wanted to ask: Why? What was it about jazz that resonated so profoundly for Nica? What history shaped her motivations and influenced her sensibilities? Was she really a patron, or simply a dilettante, a groupie or--as some accused--a "bitter insinuation that a rich white woman is the black man's salvation?"
The last question, with its potential for harsh truths and diminished myths, may have originally been Rothschild's most urgent, but it fades as the book reveals Nica and Monk's enduring bond and the unlikely parallels between an unfathomably wealthy, Jewish, British heiress and a troubled but brilliant black man in mid-century America.
Drawing on a wealth of family archives and from interviews with the likes of Quincy Jones and Sonny Rollins, and aching with deeply personal connection, The Baroness is part biography, part study of a complex and tremendously influential family, and part crash course in the riotous history of jazz. --Hannah Calkins
Shelf Talker: Hannah Rothschild's second tribute (after the documentary The Jazz Baroness) to her great-aunt Nica, a wildly unconventional aristocrat who became Thelonious Monk's closest friend and patron.