Shelf Awareness for Monday, July 29, 2013

Quotation of the Day
'Content and Theatre' in the Bookstore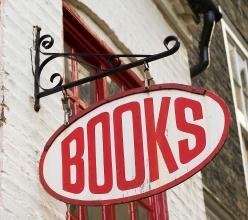 "Booksellers must find ways to emphasise their uniqueness: the smart ones offer an experience at the heart of which is the content and the theatre. But they must do this in an environment that is unsparingly tough, with customers who have a myriad of choices not just about who they buy from, but what format they use."


News
Amazon/Overstock Deep Discounting Continues

As of yesterday, Amazon.com is continuing its deep discounts on a range of titles, many of them hardcovers and bestsellers. They include Inferno by Dan Brown, which has a list price of $29.95 but is available on Amazon for $11.65, a 61% discount; And the Mountains Echoed by Khaled Hosseini, listed for $28.95, offered at $12.04, a 58% discount; Lean In by Sheryl Sandberg, listed at $24.95, available for $9.09, a 64% discount; and The Light in the Ruins by Chris Bohjalian, listed at $25.95, available for $13.81, a 53% discount.
The move is apparently primarily in response to an Overstock.com promotion to offer "hundreds of thousands" of books at least "10% off Amazon's book prices." Most of the Amazon prices match to the penny what Overstock is charging, while in other cases they are close--and much higher discounts than Amazon usually offers. Overstock has said it will continue the anti-Amazon promotion "for a limited time" although its website says, "One week only."


Chattanooga Stew: Obama at Amazon Warehouse Tomorrow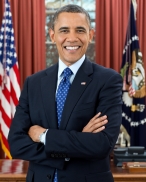 As we wrote on Saturday, as part of a series of appearances around the country focusing on the economy and aiding the middle class, President Obama will give a speech tomorrow at the Amazon warehouse in Chattanooga, Tenn. According to NewsChannel9 in Chattanooga, the White House stated that the speech will focus on "manufacturing and high wage jobs for durable economic growth. The president will discuss proposals he has laid out to jump-start private sector job growth and make America more competitive, and will also talk about new ideas to create American jobs." It's the president's first visit to Chattanooga.
The Chattanooga Times Free Press quoted Amy Brundage, deputy press secretary at the White House, as saying, "The Amazon facility in Chattanooga is a perfect example of the company that is investing in American workers and creating good, high-wage jobs. What the president wants to do is to highlight Amazon and the Chattanooga facility as an example of a company that is spurring job growth and keeping our country competitive."
The Times Free Press said that the warehouse has about 1,800 full-time jobs that pay "between $11 and $13 an hour, or about $23,000-$27,000 a year. The median household income is about $37,000 a year in Chattanooga; about $44,000 a year in Tennessee, according to U.S. census data." As another point of comparison, the federal poverty line for a family of four in the U.S., excluding Alaska and Hawaii, is $23,550; for a single person, it's $11,490.
For its part, perhaps in anticipation of the Obama speech, Amazon issued a release early this morning saying that it is "creating more than 5,000 new full-time jobs in its U.S. fulfillment network" on top of the 20,000 it says it already has in U.S. warehouses. In a vague, cheerful style familiar to readers of its releases and financial reporting, the company said "median pay inside Amazon fulfillment centers is 30% higher than that of people who work in traditional retail stores--and that doesn't even include the stock grants that full-time employees receive, which over the past five years have added an average of 9% to base pay annually."
In addition, the company said it offers "programs like Career Choice, where we'll pay for up to 95% of eligible employees' tuition regardless of whether the skills they learn are relevant to a career at Amazon."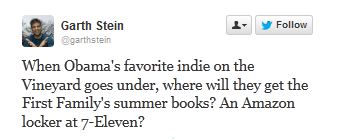 The Chattanooga warehouse is one of several built by Amazon in Tennessee after it came to an agreement with the state in 2011 similar to others around the country--Amazon agrees to collect sales tax eventually in a state in return for promising to hire a certain amount of people, making a minimum investment and, in some states, receiving state aid for the investment. In Tennessee's case, Amazon promised to build two warehouses at a cost of $350 million and employ 2,000 full-time workers in exchange for not beginning to collect sales tax until 2014.
As of the beginning of this year, Amazon had five warehouses in the state, which--as FedEx, Ingram and others can attest--is a ideal central location in the country for shipping. The Chattanooga warehouse is in the Enterprise South Industrial Park, whose largest tenant is a Volkswagen plant that builds Passats. For more than three decades, the site was a military manufacturing plant that primarily made TNT.
The president's speech is open only to warehouse employees and invited guest. As of yesterday, there was no information about when the president would land and whether he would visit anywhere else in Chattanooga. One group plans to appear at the warehouse: according to Geekwire, the Tennessee Campaign for Liberty will protest the president's support of the Marketplace Fairness Act, which would require large Internet companies to collect sales tax, a bill that Amazon supports.
Reaction among booksellers and others in the industry to the Obama visit has been decidedly negative.
"I am trying to understand how supporting a monopoly such as Amazon helps small businesses & middle-income Americans," Sheri Olson, owner of Reading Frenzy Bookshop, Zimmerman, Minn., wrote in a letter to the president over the weekend. Amazon's discounting "could be a death blow to the entire book industry--publishers, bookstores, authors," she continued. "When will the government help us? And at this point... not hurt us by supporting & broadcasting from this monopoly that is attempting to destroy the Main Streets of America. Please take this into consideration & change your location for your speech…. And please help small businesses such as bookstores stay alive."
In an open letter to the American Booksellers Association, Bruce Joshua Miller of Miller Trade Book Marketing called the Obama visit "truly shocking. The investigative series by Spencer Soper (published in the Morning Call newspaper in 2011) documented the very poor treatment of temporary workers at Amazon's Pennsylvania warehouse…. Furthermore, this visit comes at a time when Amazon, despite losing money in the most recent quarter, is attempting to further damage brick-and-mortar stores by lowering discounts to unprecedented levels.
"For both of these reasons, I urge you to speak out against Amazon's business practices, and the President's likely endorsement of them, whether this endorsement is tacit or explicit."


Waterstones' Daunt: 'No-one Has Enjoyed this Process'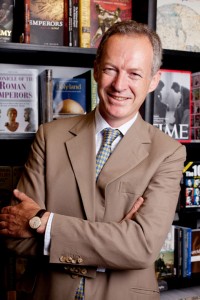 Reacting to the departure of more than 60 managers last week, Waterstones' managing director James Daunt told the Bookseller: "It goes without saying no one has enjoyed this process, including us, and there are some people who feel it should not have happened. I firmly believe we have run our process [in a manner] as fair and transparent as possible."

The "majority" of booksellers passed the assessment, and have been given new bookshop manager roles, the Bookseller reported, noting that several who failed, or gained "borderline passes," are currently in consultations with regional managers regarding the possibility of negotiating positions or being redeployed.

"Right from the outset I have said--pretty unpalatably for some--that some of our managers are not fit for the job and that is of course not very nice to hear," Daunt observed. "It goes without saying no one has enjoyed this process, including us, and there are some people who feel it should not have happened. I firmly believe we have run our process [in a manner] as fair and transparent as possible."

Daunt praised the "good cadre of booksellers who remain with us. I am very grateful to those who are going for their service. I have received some very positive feedback from the people who are leaving but I recognize there will be many people who do not like it and some will not be shy in saying so.... What we are asking of our managers is changing fundamentally. The assessments focus on the skills we need from people now. The majority of people passed those."


Indie Bookseller/Publisher Running for City Council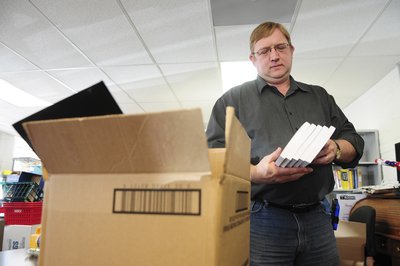 photo: Cherokee Tribune
Farris Yawn, co-owner of Yawn's Books & More, Canton, Ga., announced Friday that he plans to run for Canton City Council's Ward 3 seat, the Cherokee Tribune reported. Earlier this year, Yawn moved the bookstore to a smaller space, where he is focusing on Yawn's Publishing.

"I remember the Canton of my youth as a vibrant, bustling center for business and community functions," he said. "I believe that with the proper support and leadership it can be so again.... I feel that for too long our council has been preoccupied with pet projects, and we need to change the focus to what is best for the city as a whole."


Obituary Note: Frederic Lindsay
Scottish crime write Frederic Lindsay, who had two of his DI Jim Meldrum novels adapted for the screen, died earlier this year, the Guardian reported. He was 79.


Notes
Image of the Day: Master Potter in the Bookstore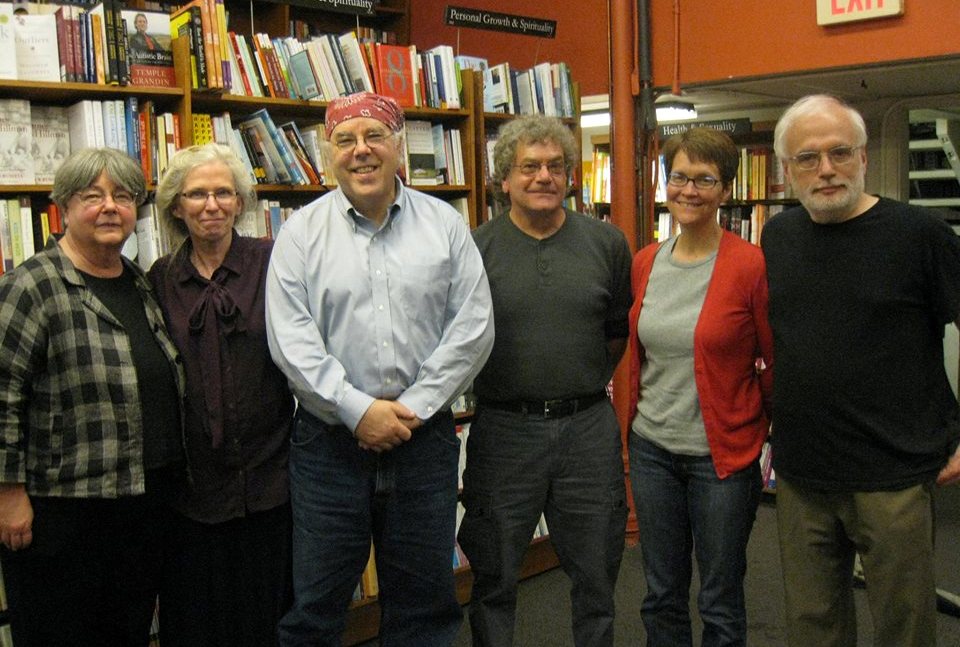 Last Thursday, the Harvard Book Store, Cambridge, Mass., hosted an event featuring Suzy Staubach, author of Guy Wolff: Master Potter in the Garden (University Press of New England), a biography of the master potter and gardenware icon, who also was in attendance. Here, from l.: Harvard Book Store general manager Carole Horne; Staubach, a potter whose day job is general books manager at the UConn Co-op; Guy Wolff; book photographer Joe Szalay; and Harvard Book Store owners Linda Seamonson and Jeff Mayersohn.


Bookstore Ad: 'The Right Book Will Always Keep You Company'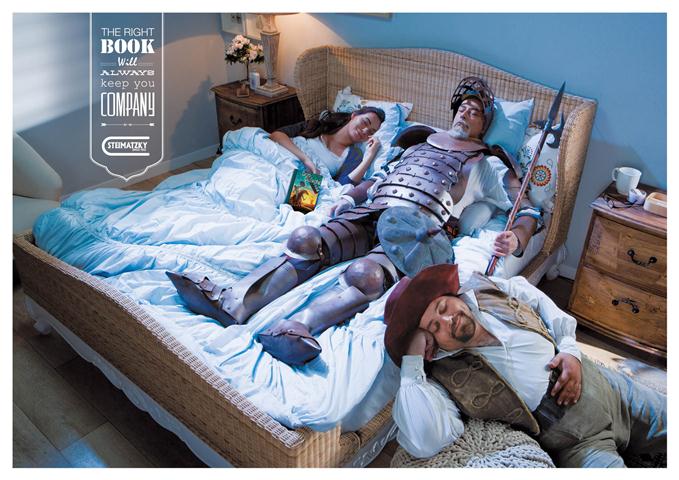 An advertising campaign for Steimatzky Books, the largest and oldest bookstore chain in Israel, features the tagline: "The Right Book Will Always Keep You Company." Buzzfeed noted that the "visuals are very literal--something that I often have a problem with--but this is a literary campaign! So, they work."


Book Trailer of the Day: Amy Lowell Anew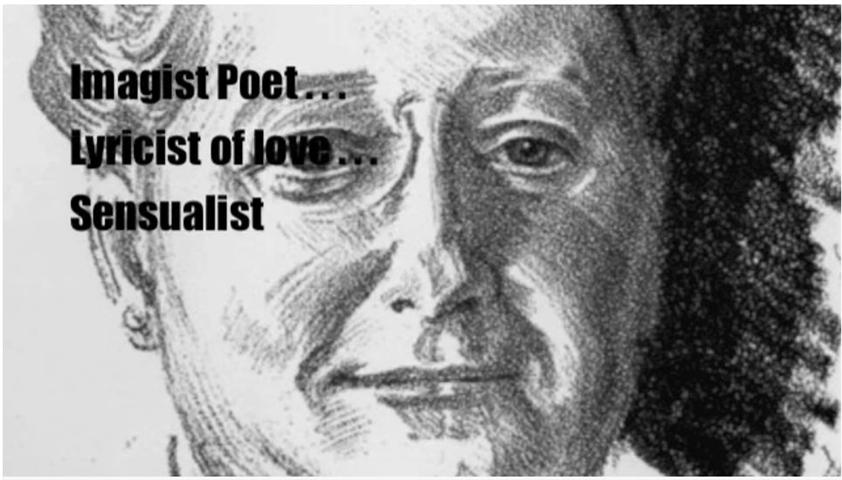 Amy Lowell Anew: A Biography by Carl Rollyson (Rowman & Littlefield).


Media and Movies
TV: The Assets
ABC has ordered The Assets, a limited series based on the book Circle of Treason: A CIA Account of Traitor Aldrich Ames and the Men He Betrayed by veteran CIA officers Sandra Grimes and Jeanne Vertefeuille, Deadline.com reported. The project, which is expected to air in 2014, will be produced by ABC News's Lincoln Square Prods. Executive producers are Morgan Hertzan, Rudy Bednar and Andrew Chapman who will run the series.


Video Game: Neil Gaiman's Wayward Manor
Later this year, Neil Gaiman will launch his first video game, Wayward Manor, which "follows the misadventures of a ghost who wants nothing more than a peaceful afterlife, and to kick out the motley crew living in the house he once called home," Mashable reported. He is working with independent game studio the Odd Gentleman and Moonshark, a game publisher.

Describing Wayward Manor as "light hearted" and "goofy," Gaiman said films like Arsenic and Old Lace and The Man Who Came to Dinner, as well as living in New England, had influenced him: "I was playing around with an idea essentially about a man and a house over a period of 200 years, thinking how much more fun it would be if the story of this relationship was actually something you could get involved in."


Media Heat: Shelf Awareness's Jenn Risko on Book Case TV
This morning on NPR's Morning Edition: Sue Grafton, author of W Is for Wasted (Marian Wood/Putnam, $28.95, 9780399158988).

---

This morning on Imus in the Morning: Dick Lehr, co-author of Whitey: The Life of America's Most Notorious Mob Boss (Crown, $27, 9780307986535).

---

This morning on MSNBC's Morning Joe: Richard Haass, author of Foreign Policy Begins at Home: The Case for Putting America's House in Order (Basic, $25.99, 9780465057986).

---

This morning on CBS This Morning: Loni Love, author of Love Him Or Leave Him, But Don't Get Stuck With the Tab: Hilarious Advice for Real Women (Simon & Schuster, $24, 9781451694765). She will also appear on tonight CNN's Showbiz Tonight and tomorrow night on the Daily Show.

---

Today on Book Case TV: Jenn Risko, publisher of Shelf Awareness. The show also includes interviews with Jayson and Mira Calton, authors of Rich Food Poor Food, Ken Wheaton, author of Bacon and Egg Man, and Brooke Alpert, author of The Sugar Detox.
---

Today on NPR's On Point: Gary Paul Nabhan, author of Growing Food in a Hotter, Drier Land: Lessons from Desert Farmers on Adapting to Climate Uncertainty (Chelsea Green, $29.95, 9781603584531).

---

Today on NPR's Diane Rehm Show: John Hunter, author of World Peace and Other 4th-Grade Achievements (Eamon Dolan/Houghton Mifflin Harcourt, $25, 9780547905594).

---

Today on Dr. Oz: Joel Fuhrman, author of The End of Diabetes: The Eat to Live Plan to Prevent and Reverse Diabetes (HarperOne, $26.99, 9780062219978).

---

Tomorrow morning on the Today Show: Linda Fairstein, author of Death Angel (Dutton, $26.95, 9780525953876).

---

Tomorrow morning on CBS This Morning: Alison Stewart, author of First Class: The Legacy of Dunbar, America's First Black Public High School (Chicago Review Press, $26.95, 9781613740095).

---

Tomorrow on NBC's Extra: Loni Love, author of Love Him Or Leave Him, But Don't Get Stuck With the Tab: Hilarious Advice for Real Women (Simon & Schuster, $24, 9781451694765).

---

Tomorrow night on Coast to Coast AM: M.J. Rose, author of Seduction: A Novel of Suspense (Atria, $24, 9781451621501).


Books & Authors
Awards: Munsey Winner
Garyn G. Roberts has won the 2013 Munsey Award, given to a person who has worked for "the betterment of the pulp community." Sponsored by PulpFest, the award was voted on by all living Lamont, Munsey and Rusty Award winners. The winner receives a fine art print by Dan Zimmer of a painting by David Saunders.
Roberts has taught English and popular culture studies in higher education, written about the pulps and edited and co-edited many collections, including The Prentice Hall Anthology of Science Fiction and Fantasy, a college-level textbook.


Book Review
Review: Room 1219: The Life of Fatty Arbuckle, the Mysterious Death of Virginia Rappe, and the Scandal that Changed Hollywood
Room 1219: The Life of Fatty Arbuckle, the Mysterious Death of Virginia Rappe, and the Scandal That Changed Hollywood by Greg Merritt (Chicago Review Press, $29.95 hardcover, 9781613747926, September 1, 2013)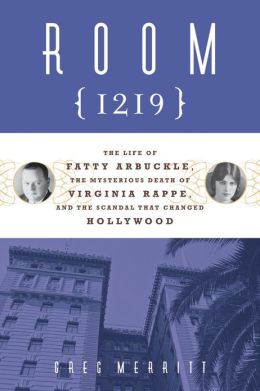 Wherever there are celebrities, there will be scandal, real or imagined. Greg Merritt (Celluloid Mavericks) brings one of Hollywood's most infamous scandals to vivid life in Room 1219.
In 1921, Roscoe "Fatty" Arbuckle, the silent screen comedian, was at the apex of his career, enjoying a lavish lifestyle and a fortune he was only too happy to spread around. He had just signed a three-year contract with Paramount for $1 million, an unheard-of amount for the time. To celebrate the occasion, Fatty and a few friends drove from Los Angeles to San Francisco to celebrate.
Arbuckle was known for his opulent, drunken parties, and his Labor Day celebration at the St. Francis Hotel was no exception. Fatty and his friends checked into three adjacent rooms and began celebrating--despite Prohibition, liquor flowed freely. Mid-festivities, Arbuckle went into Room 1219 to change clothes; a young actress named Virginia Rappe was also in the room. What happened in the next 10 minutes has never been conclusively settled, but four days later, Rappe was dead. Arbuckle was charged with manslaughter; though he was ultimately acquitted, the damage to his career was already done. (Sadly, public outrage was so vehement that many of his films were destroyed, his comedic achievements forever lost.)
The media loved the scandal, sparing no detail of what they heard from "witnesses" and anyone who would grant an interview. The graphic reportage included speculation that Arbuckle crushed Rappe under his weight--between 250 and 300 pounds--and that he raped her with a foreign object (in popular legend, a glass bottle). Autopsies determined she died of a ruptured bladder. It was well known she had undergone several abortions under questionable care--perhaps even shortly before the party. Nevertheless, Rappe was portrayed as an innocent girl and Fatty as a drunken predator. That scenario sold newspapers around the world.
"We can never know for certain what happened behind the locked door of 1219 on Labor Day of 1921," Merritt writes. "One person endured an injury there that resulted four days later in the loss of her life... the other person suffered horribly for that death, perhaps justly... most likely unjustly."
What Merritt brings to an old story is a look beyond the scandal, showing how it became a contemporary symbol of Hollywood's immorality--and a defining moment for the film industry. In response to nationwide furor over Rappe's death, the studios appointed former Republican party chairman Will H. Hays to restore Hollywood's image. Within a decade, his office created a production code, outlining the moral standards for all film content, that over time morphed into today's rating system. --Valerie Ryan
Shelf Talker: Only two people could know what happened in room 1219: Fatty Arbuckle and Virginia Rappe. Merritt shows the effect the scandal had on Hollywood, then and now.