Shelf Awareness for Thursday, November 14, 2013

News
Two BAM Stores Get Color Espresso Book Machines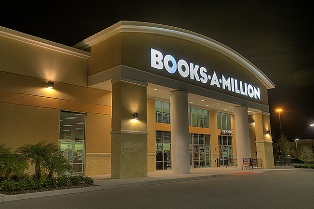 This month, Books-A-Million and On Demand Books will launch the first full-color Espresso Book Machines at BAM stores in South Portland, Maine, and Brookwood Village in Birmingham, Ala.
The machines have a catalogue of more than seven million titles and, of course, can be used for custom publishing and self-publishing.

"We are committed to assisting local authors as they work to get their written masterpieces off the ground," said Mary Gallagher, senior v-p of merchandising at BAM. "It is our hope that many of the new books found on the shelves at BAM will be printed and bound by this cutting-edge printing equipment."


Neverwhere Returns to School in New Mexico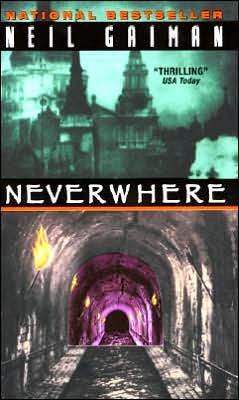 The Alamogordo, N.Mex., School District, which "temporarily removed" Neil Gaiman's Neverwhere in October from its English curriculum because of what one parent called "inappropriate content," announced last Friday that it found the book to be "educationally suitable, balanced and age-appropriate," and would continue to use it, according to the Kids' Right to Read Project. The KRRP had been working with district staff and community members since the ban and had sent a letter to the district advocating that the book be retained.

"We're thrilled to hear that Neverwhere will be returning to classrooms. We hope that the administration will continue protecting the academic freedom of its teachers and students as the district evaluates its policies," said KRRP coordinator Acacia O'Connor, who also noted that during the past two weeks, the organization has learned of six new challenges, including two against Sherman Alexie's Absolutely True Diary of a Part-Time Indian.


Harborwalk Books Is Back--with New Owners
On September 25, the fire in Georgetown, S.C., that leveled eight buildings on the town's historic Front Street also destroyed Harborwalk Books, a 38-year-old independent bookstore.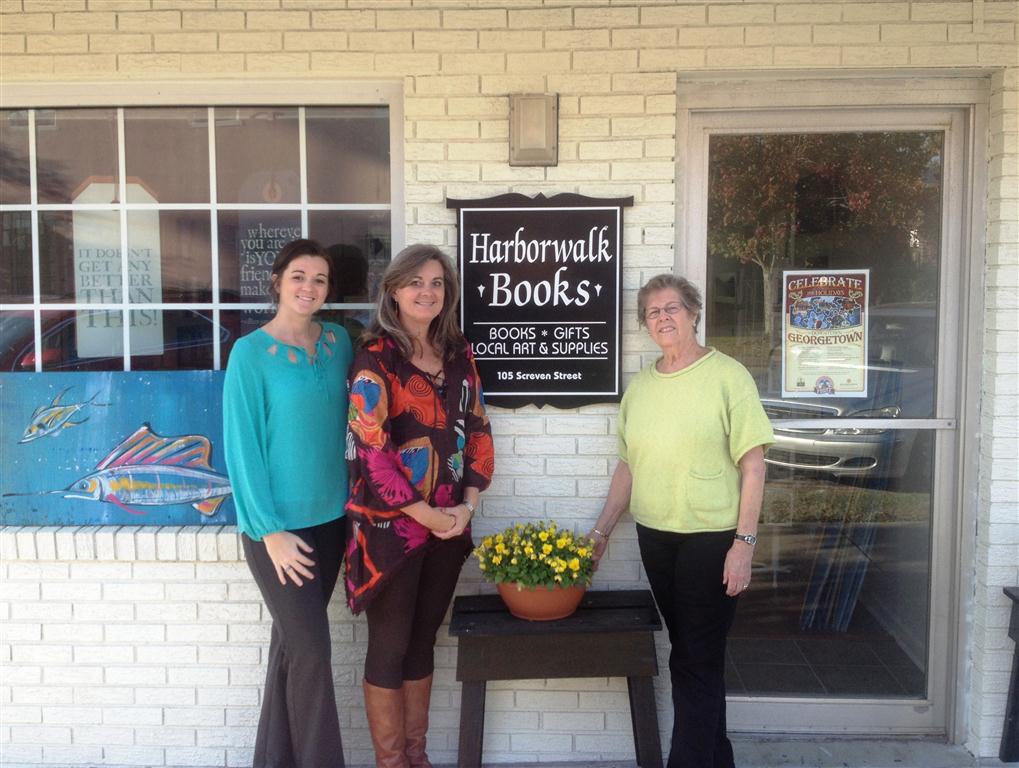 Co-owner Michele Overton (c.), with daughter Lauren Call and mother-in-law Sue Overton
Before the fire, Michele Overton and her husband, Dolphin Overton, had been speaking with Ann Carlson, Harborwalk's owner of 15 years, about buying the store when she was ready to retire. The pair had no bookselling experience--Michele worked as a real estate broker and appraiser, while Dolphin was a pilot for FedEx--but were close friends with Richard and Lisa Howorth, owners of Square Books in Oxford, Miss., and with novelist Mark Richard. Between getting to know the Howorths and their store, and joining Richard on the bookstore tour for his novel Fishboy, they fell in love with the idea of owning an indie bookstore.

"It seemed like such a neat thing to do; our plan was take over after my husband retired," recounted Michele Overton. "But two days after the fire, Ann said she needed to talk."

In short order, the Overtons purchased the store and, under Carlson's guidance, began rebuilding. They moved across the street, into a building the Overtons had purchased well before the fire. Most of the building had already been rented out; Harborwalk Books took a 1,500-square-foot section that was once an attorney's office.

"It was a bunch of little rooms with one big conference room," Overton said. "Basically we just gutted it. We installed bookshelves on every piece of wall possible."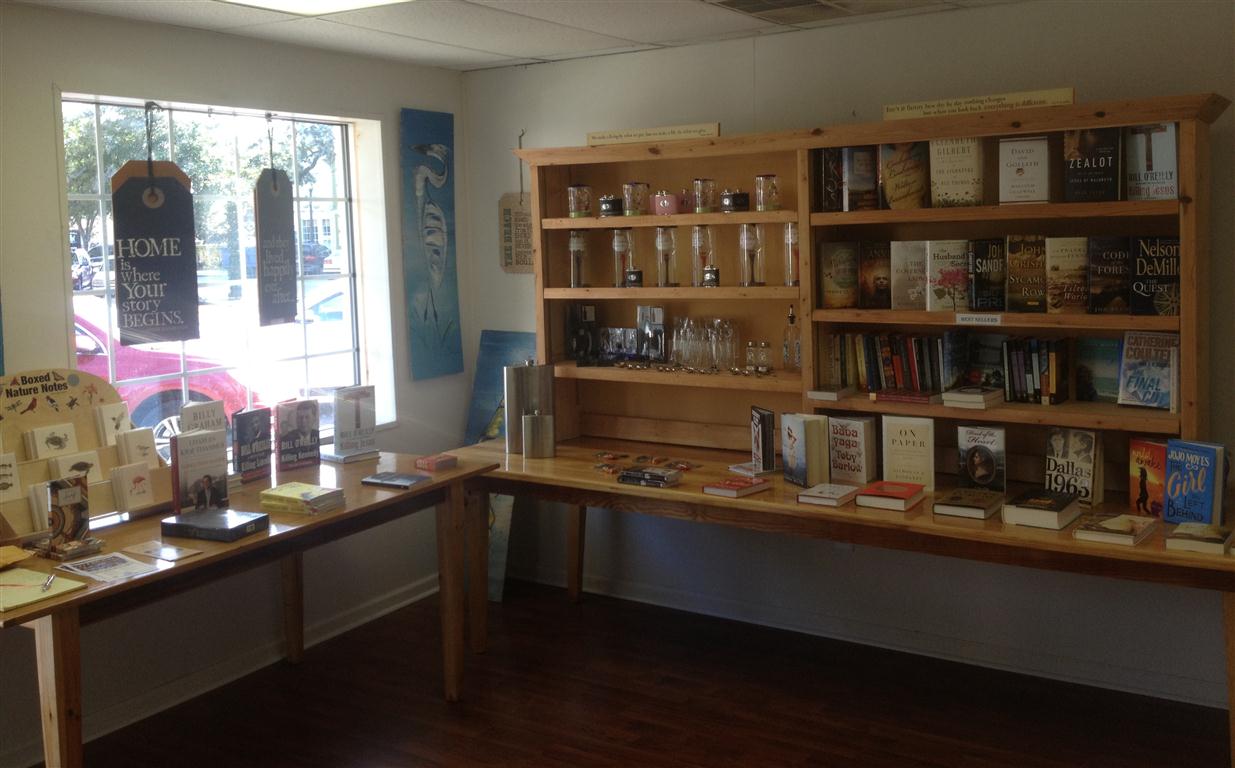 Harborwalk Books opened for business on October 10, but had nothing to sell but newspapers. Carlson put them in touch with publishers, while Duvall Osteen, the daughter of Graham Osteen, president and co-owner of Osteen Publishing Company, Sumter, S.C., and assistant to literary agent Nicole Aragi, began contacting publishers and asking for donations.

"She's amazing," said Overton. "We've been sent boxes and boxes of books to help us fill our shelves."

Overton's family has been all hands on deck, with her mother-in-law, son-in-law and daughter all chipping in and working at the store. Overton plans to bring in more help eventually, but for now is occupied with getting her bearings in the book business and getting the shop up and running.

To that end, the broader Georgetown community has also been immensely helpful, she said. Contractors began working on the new space and installing shelves almost immediately. Community members have come in droves to buy and, with the inventory as sparse as it currently is, order books.

"They're not ordering one book, they're ordering six or seven," Overton recalled. "They're ordering Christmas lists, they're spending a hundred dollars at a time. This town is just unbelievable. From the minute we opened the door, even with construction going on, people were coming in. We still had wet paint everywhere, we didn't have a lot of books, but they'd come in and order."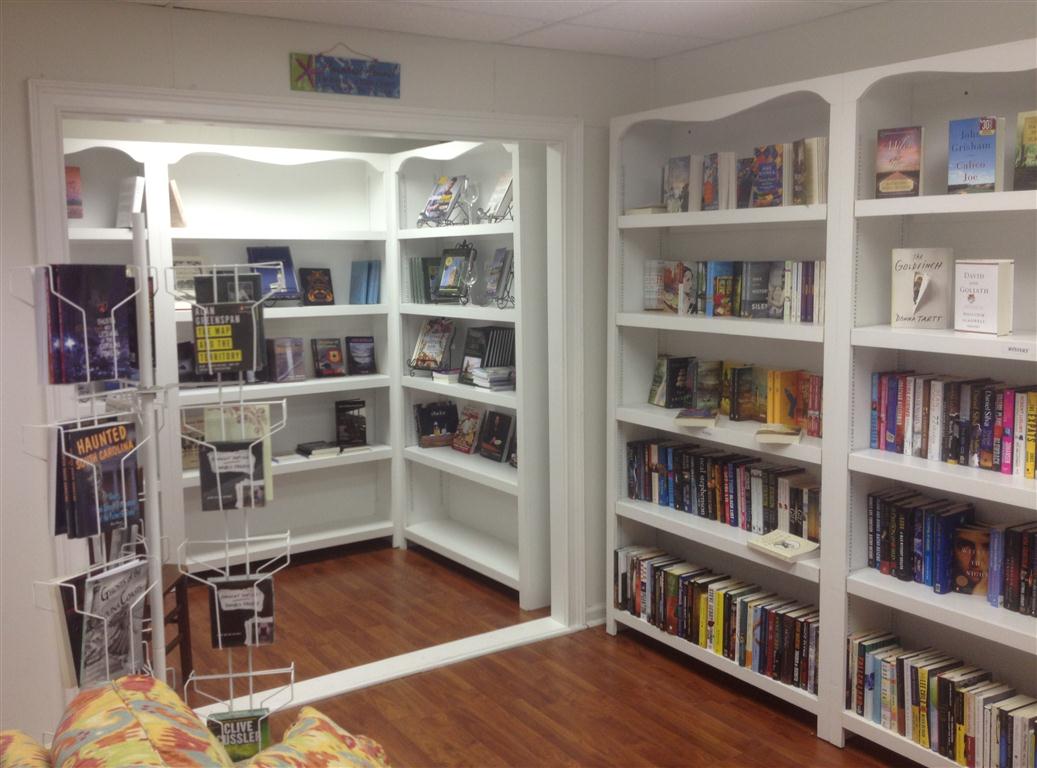 To commemorate the other buildings that burned down, as well as give something back to all the Georgetown residents who have helped, Overton has hired an artist to create a mural of all the historic buildings that were lost. According to Overton, all of those businesses, save for two restaurants, have managed to find new locations.

Harborwalk Books will host its first major event on Black Friday, November 29. As part of the Moveable Feast reading series, author William Woodson (Waccamaw Gold) will visit the store. In December, Harborwalk will host Celia Rivenbark, author of Rude Bitches Make Me Tired (St. Martin's Griffin).

"We want to get people down here to shop with us, to let them know we're still here," said Overton. "We want to let everyone know that we're back in business again. We'd love for people to stop by and visit if they're ever in Georgetown." --Alex Mutter

Harborwalk Books is located at 105 Screven St., Georgetown, S.C. 29440; 843-546-8212; harborwalkbooksgeorgetown@yahoo.com.


Notes
Image of the Day: The Call to Duty at Books of Wonder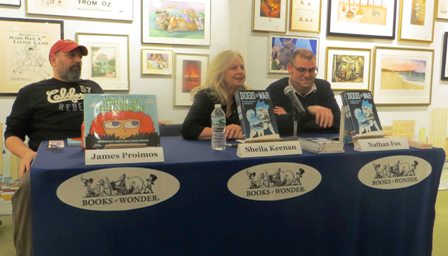 James Proimos, illustrator of The Year of the Jungle by Suzanne Collins (Scholastic), and Sheila Keenan and Nathan Fox, author and artist of the graphic novel Dogs of War (Scholastic Graphix), participated in a Veteran's Day-themed panel titled "The Call to Duty," about how war affects young people, followed by a book signing, at Books of Wonder in New York City. (photo by Kevin Duggan)


Jynne Dilling Martin: Antarctic Artist in Residence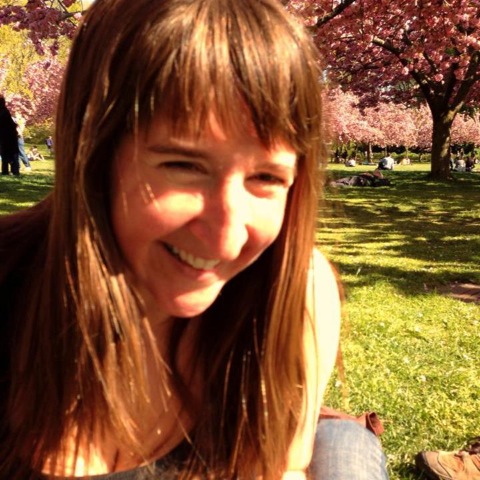 Congratulations to Jynne Dilling Martin, a poet and director of publicity at Riverhead Books, who has begun a six-week stint as artist-in-residence in Antarctica.

Fast Company said that Martin has "spent the majority of her life preparing for a trip to the icy continent. As a child in inner city Cleveland, she saved her allowance in a shoebox to use for an expedition to Antarctica. Years later, she overwhelmed a soil scientist studying there with her enthusiasm for the area while seated next to him at a wedding. He suggested that the renowned poet apply for the program. In 2010, she did and got the grant on her first try. 'I would've just applied for the rest of my life until I got it,' she said."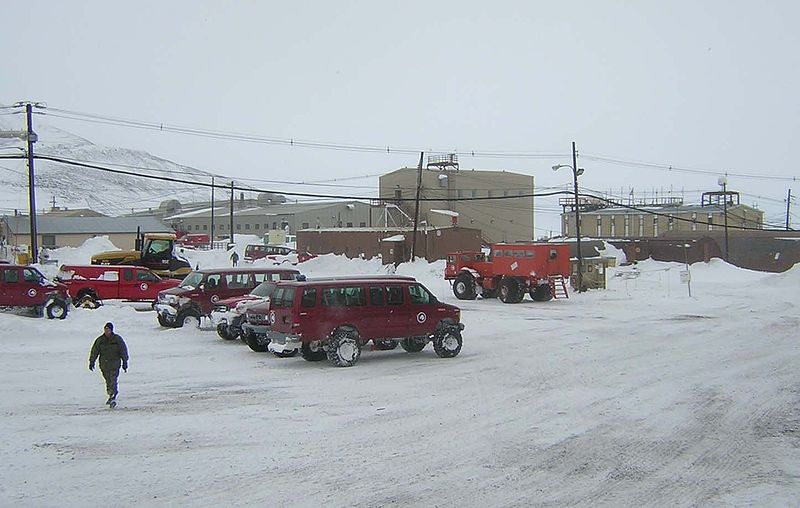 For the stay at the McMurdo Station, she brought special sunglasses to protect against 24-hour days of UV rays, plenty of fresh fruits and vegetables as well as, at the request of resident scientists, a set of darts. She plans, she said, to study the vernacular of the scientific experiments to inform her poetry.

She also wants to take pictures of penguins with some Penguin books. "It's a nice synergy that I work at Penguin and I'll be working with penguins," she said.


Cool Idea of the Day: Indies First Map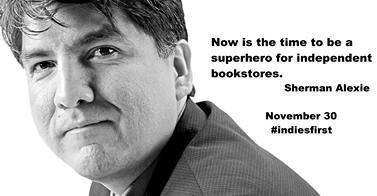 IndieBound has a cool map showing which authors will be "guest-bookselling" at indies on Small Business Saturday, November 30, as part of the Indies First campaign, the brainchild of Sherman Alexie. Check out the map here.


Alaskan Indies 'Offer More than Books'
"In a world of electronic readers and digital purchases of all kinds, four small brick-and-mortar bookstores dot a two-block radius in downtown Juneau," the Empire reported, noting that "success requires the bookstores to keep doing what they've always done--only better."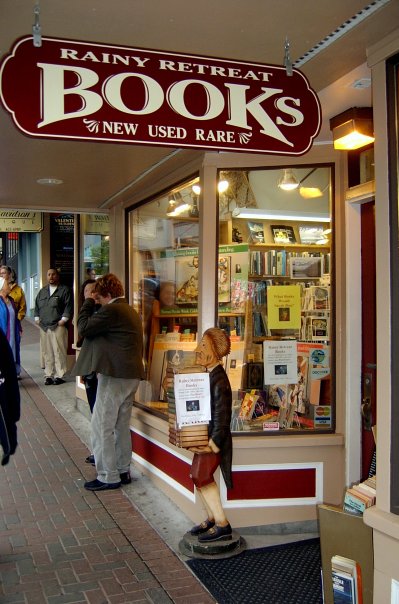 "Bookstores--now more than before--are required to be a part of the community," said Royce Metz, manager at Rainy Retreat Books. "If they don't find a way to do that, they fail.... When a place is part of your worldview--your community--you support them to make sure they don't go away."

The Juneau "downtown quartet" also includes Observatory Books, Alaska Robotics and Hearthside Books & Toys, which is for sale after 38 years in business.

"We each have our niche," Metz added. "Ours is kind of a potluck with bits of everything."


Audiobook Trailer of the Day: Report from the Interior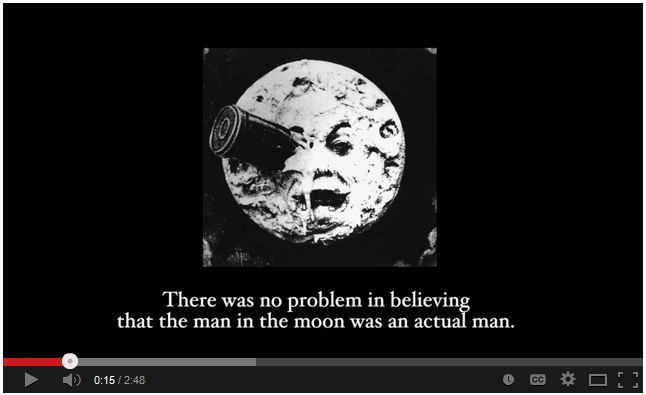 Report from the Interior by Paul Auster, read by the author (Macmillan Audio).


Media and Movies
Media Heat: Deepak Chopra on Dr. Oz
Tomorrow morning on MSNBC's Morning Joe: Joshua DuBois, author of The President's Devotional: The Daily Readings That Inspired President Obama (HarperOne, $24.99, 9780062265289).

---

Tomorrow on MSNBC's the Cycle: Nolan Bushnell, author of Finding the Next Steve Jobs: How to Find, Keep, and Nurture Talent (Simon & Schuster, $24.99, 9781476759814).

---

Tomorrow on Dr. Oz: Deepak Chopra, author of What Are You Hungry For?: The Chopra Solution to Permanent Weight Loss, Well-Being, and Lightness of Soul (Harmony, $26, 9780770437213).

---

Tomorrow on a Katie special with Bryant Gumbel: Mike Tyson, co-author of Undisputed Truth (Blue Rider Press, $30, 9780399161285).

---

Tomorrow on Dennis Miller: Oliver North and Bob Hamer, authors of American Heroes: On the Homefront (Threshold Editions, $30, 9781476714325).

---

Tomorrow on NPR's Science Friday: Nick Bilton, author of Hatching Twitter: A True Story of Money, Power, Friendship, and Betrayal (Portfolio, $28.95, 9781591846017).


This Weekend on Book TV: New JFK Books
Book TV airs on C-Span 2 this weekend from 8 a.m. Saturday to 8 a.m. Monday and focuses on political and historical books as well as the book industry. The following are highlights for this coming weekend. For more information, go to Book TV's website.

Saturday, November 16
9:45 a.m. Brian Dolinar, editor of The Negro in Illinois: The WPA Papers (University of Illinois Press, $50, 9780252037696).

12 p.m. Book TV visits Ann Arbor, Mich., to interview several of the city's authors and tour its literary sites, including an interview with Hillary and Mike Gustafson, co-owners of Literati Bookstore. (Re-airs Sunday at 10:30 a.m.)

1:30 p.m. Martin Sandler, author of The Letters of John F. Kennedy (Bloomsbury Press, $30, 9781608192717). (Re-airs Sunday at 1 a.m.)

2:45 p.m. Ira Stoll, author of JFK Conservative (Bloomsbury Press, $30, 9781608192717). (Re-airs Sunday at 2:15 a.m.)

4:30 p.m. Jeff Greenfield, author of If Kennedy Lived: The First and Second Terms of President John F. Kennedy--An Alternate History (Putnam, $26.95, 9780399166969), at Politics & Prose Bookstore, Washington, D.C. (Re-airs Sunday at 4 a.m.)

5:15 p.m. Robert Dallek, author of Camelot's Court: Inside the Kennedy White House (Harper, $32.50, 9780062065841). (Re-airs Sunday at 4:45 a.m.)

6:15 p.m. Kara Newman, author of The Secret Financial Life of Food: From Commodities Markets to Supermarkets (Columbia University Press, $26.95, 9780231156707).

7 p.m. Jagdish Bhagwati, author of Why Growth Matters: How Economic Growth in India Reduced Poverty and the Lessons for Other Developing Countries (PublicAffairs, $28.99, 9781610392716). (Re-airs Monday at 2:15 a.m.)

7:45 p.m. Sheri Fink, author of Five Days at Memorial: Life and Death in a Storm-Ravaged Hospital (Crown, $27, 9780307718969). (Re-airs Sunday at 9:15 a.m.)

9 p.m. Charles Krauthammer, author of Things That Matter: Three Decades of Passions, Pastimes and Politics (Crown Forum, $28, 9780385349178). (Re-airs Monday at 4 a.m.)

10 p.m. Debbie Hines, creator of Legalspeaks blog, interviews co-editor/contributor Abbe Smith and contributor Vida Johnson about the book How Can You Represent Those People? (Palgrave Macmillan, $30, 9781137311948). (Re-airs Sunday at 9 p.m. and Monday at 12 a.m. & 3 a.m.)

11 p.m. J. Craig Venter, author of Life at the Speed of Light: From the Double Helix to the Dawn of Digital Life (Viking, $26.95, 9780670025404).

Sunday, November 17
8 a.m. John Ferling, author of Jefferson and Hamilton: The Rivalry That Forged a Nation (Bloomsbury Press, $30, 9781608195282). (Re-airs Monday at 1 a.m.)

8 p.m. Deborah Solomon, author of American Mirror: The Life and Art of Norman Rockwell (FSG, $28, 9780374113094).

10 p.m. Tevi Troy, author of What Jefferson Read, Ike Watched, and Obama Tweeted: 200 Years of Popular Culture in the White House (Regnery History, $18.95, 9781621570394).


Books & Authors
Awards: Ulfers, National Outdoor Book Winners
Sara Bershtel, publisher at Metropolitan Books, has won the 2014 Friedrich Ulfers Prize, which recognizes "a publisher, writer, critic, translator or scholar who has championed the advancement of German-language literature in the United States." The prize is awarded by Deutsches Haus at New York University, was endowed by Professor Friedrich Ulfers and has an award of $5,000.
Bershtel was cited as being "particularly loved and admired by her writers and translators for her high standards, her commitment to literature, her willingness to work tirelessly for the best possible text, her sensitivity to several languages, not to mention her unfailing grace and generosity of spirit."
The judges noted, too, that Bershtel has introduced :countless important German- language authors to the American public, in some cases even before they were known in the German-speaking world. Peter Schneider, Hans Magnus Enzensberger, Christoph Hein, as well Nobel laureate Herta Mueller have been made accessible to U.S. readers largely due to her efforts."
The prize will be awarded at a special ceremony that also marks the opening of the 2014 Festival Neue Literatur. New York's only annual German-language literary festival held in English, which takes place from February 27 to March 2, 2014.
---
The winners of the National Outdoor Book Awards, sponsored by the National Outdoor Book Awards Foundation, Idaho State University and the Association of Outdoor Recreation and Education, are:


Nature and the Environment winner:
Continental Divide: Wildlife, People and the Border Wall by Krista Schlyer (Texas A&M University Press)

Nature and the Environment honorable mention:
The California Wildlife Habitat Garden: How to Attract Bees, Butterflies, Birds and Other Animals by Nancy Bauer (University of California Press)

Natural History Literature winner:
Telling Our Way to the Sea: A Voyage of Discovery in the Sea of Cortez by Aaron Hirsh (Farrar, Straus and Giroux)

Natural History Literature honorable mentions:
The Incidental Steward: Reflections on Citizen Science by Akiko Busch (Yale University Press)
Wolves in the Land of Salmon by David Moskowitz (Timber Press)

Outdoor Literature winner:
I Promise Not to Suffer: A Fool for Love Hikes the Pacific Crest Trail by Gail D. Storey (The Mountaineers Books)

Outdoor Literature honorable mention:
Closer to the Ground: An Outdoor Family's Year on the Water, in the Woods and at the Table by Dylan Tomine (Patagonia Books)

Classic winner:
Everest: The West Ridge by Thomas F. Hornbein (The Mountaineers Books)

History/Biography winner:
The Emerald Mile: The Epic Story of the Fastest Ride in History through the Heart of the Grand Canyon by Kevin Fedarko (Scribner)

Design and Artistic Merit winner:
The Appalachian Trail: Celebrating America's Hiking Trail by Brian B. King (Rizzoli International Publications with Appalachian Trail Conservancy)

Design and Artistic Merit winner:
A World in One Cubic Foot: Portraits of Biodiversity by David Liittschwager (University of Chicago Press)

Children's winner:
Travels with Gannon and Wyatt: Botswana by Patti Wheeler and Keith Hemstreet (Greenleaf Book Group)

Children's honorable mention:
The Kid's Outdoor Adventure Book: 448 Great Things to Do in Nature Before You Grow Up by Stacy Tornio and Ken Keffer, illustrations by Rachel Riordan (Falcon Guides)

Outdoor Adventure Guidebooks winner:
Your Guide to the National Parks: The Complete Guide to All 58 National Parks by Michael Joseph Oswald (Stone Road Press)

Instructional winner:
Snow Travel: Skills for Climbing, Hiking, and Moving Across Snow by Mike Zawaski (The Mountaineers Books)

Nature Guidebooks winner:
Butterflies of Indiana: A Field Guide by Jefffrey E. Belth (Indiana University Press)

Nature Guidebooks honorable mention:
The Crossley ID Guide: Raptors by Richard Crossley, Jerry Liguori and Brian Sullivan (Princeton University Press)

Nature Guidebooks honorable mention:
The Field Guide to Yellowstone and Grand Teton National Parks by Kurt F. Johnson (Farcountry Press)


Hudson Booksellers' Best Books of 2013
Hudson Booksellers has selected its best books published in 2013. Copies of the books will be displayed prominently and discounted in all Hudson Booksellers and large Hudson News stores, starting November 18. Brochures featuring the titles are available through the holiday season. Selected from a nominated shortlist by a panel of Hudson booksellers and managers, the titles are also featured online at HudsonBooksellers/Best-of-2013.

The Ocean at the End of the Lane by Neil Gaiman was chosen as Book of the Year. Matt Comito, v-p of book operations, called Gaiman's voice "charming and humane but creepy, occasionally whimsical but capable also of evoking real dread; and when he gets dark all the effects amplify because you have been charmed."

Best Fiction:
Life After Life by Kate Atkinson
Songs of Willow Frost by Jamie Ford
The Ocean at the End of the Lane by Neil Gaiman
Bad Monkey by Carl Hiaasen
Nos4a2 by Joe Hill
And the Mountains Echoed by Khaled Hosseini
The Lowland by Jhumpa Lahiri
The Son by Philipp Meyer
Me Before You by Jojo Moyes
Rivers by Michael Farris Smith

Best Nonfiction:
Lawrence in Arabia by Scott Anderson
One Summer by Bill Bryson
Of Dice and Men by David M. Ewalt
Five Days at Memorial by Sheri Fink
Dad Is Fat by Jim Gaffigan
I Wear the Black Hat by Chuck Klosterman
The Unwinding by George Packer
The Telling Room by Michael Paterniti
Gulp by Mary Roach
Let's Explore Diabetes with Owls by David Sedaris

Best Young Readers:
Mr. Tiger Goes Wild by Peter Brown
The Testing by Joelle Charbonneau
The Day the Crayons Quit by Drew Daywalt
Flora and Ulysses by Kate Dicamillo
Steelheart by Brandon Sanderson

Best Business Interest:
Contagious by Jonah Berger
David and Goliath by Malcolm Gladwell
The One Thing by Gary Keller
Salt Sugar Fat by Michael Moss
Lean In by Sheryl Sandberg


Attainment: New Titles Out Next Week
Selected new titles appearing next Tuesday, November 19:
A Story Lately Told: Coming of Age in Ireland, London, and New York by Anjelica Huston (Scribner, $25, 9781451656299) is the first part of the actress's autobiography.
King and Maxwell by David Baldacci (Grand Central, $30, 9781455576203) marks the return of Sean King and Michelle Maxwell, former Secret Service agents, now private investigators.
Miracles and Massacres: True and Untold Stories of the Making of America by Glenn Beck (Threshold, $27, 9781476764740) offers takes on specific moments in U.S. history from the right-wing TV and radio talk show host.


Book Review
Review: Raw: A Love Story
Raw: A Love Story by Mark Haskell Smith (Black Cat/Grove, $15 paperback, 9780802122018, December 3, 2013)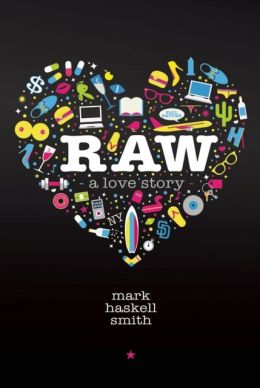 Readers familiar with Mark Haskell Smith's novels know all about the sharp, oddball sense of humor that permeates Raw. For those who don't, think somewhere along the lines of Carl Hiaasen--social commentary combined with outrageous laughs.
Reality TV star Sepp Gregory earned his fame by frequently taking off his shirt to reveal his magnificent abs, and so far his book tour is more of the same. Sepp didn't actually write his debut novel and hasn't even read it, but "he looked amazing on the cover and his name was the same size as the book's name, so like, how cool is that?" Despite the fun of meeting his legions of adoring (primarily female) fans, Sepp has found readjusting to the real world more difficult than he anticipated. For one thing, two breakups with on-air love interests have left him with a fried libido. For another, he's beginning to realize that while both relationships may have been on reality shows, his girlfriends' feelings for him were far from reality. With this epiphany comes the question: How does he know what's real? Aside from sit-ups, of course.
Respected book blogger Harriet Post laments the rave reviews lavished on Sepp's book, Totally Reality. Worse, after reading the book, she has to admit it really is a masterpiece. Meeting Sepp on tour, she realizes he doesn't have the talent--or even the vocabulary--to write great prose, so she embarks on a crusade to find the ghostwriter, write a scathing exposé on the publishing industry and single-handedly halt the decline of civilization as we know it, although her friends think maybe she should settle for trying to get a social life instead. When Harriet meets a cute hipster novelist, it seems having a life might win out, but when she finds out he's Sepp's ghostwriter, a shocking accident throws a wrench in her plans and unites her with Sepp in ways she never imagined possible.
If you're in the reality television or publishing business or are a literary snob, you may find Smith's sendups of American celebrity culture and the high-minded literary set hitting all too close to home. All others are sure to cackle like crazy at this brash and brainy slice of satire that skewers our base and high-minded interests in one fell swoop. --Jaclyn Fulwood
Shelf Talker: A hot but clueless reality TV star, a sellout ghostwriter, and a book blogger on a mission collide in a hilarious sendup of American celebrity and literary culture.