Shelf Awareness for Thursday, January 9, 2014

News
Michael P. Huseby New Barnes & Noble CEO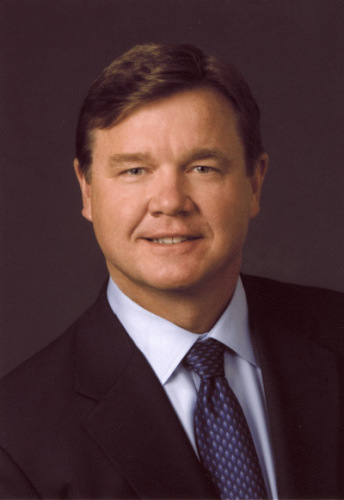 Michael P. Huseby has been appointed CEO of Barnes & Noble, Inc., filling a position that has been vacant since the abrupt departure last July of William Lynch. At that point, Huseby was promoted to president of B&N, Inc., and CEO of the Nook Media subsidiary, and chairman Len Riggio, who was then considering buying the company, became de facto CEO.
Huseby joined B&N as CFO in March 2012. He earlier worked at Cablevision, Charter Communications and AT&T Broadband. He is also taking a seat on the B&N board.
Riggio commented: "Since the day he joined the company, Mike has proven to be an excellent financial and business executive, whose leadership skills have earned the respect of the entire organization, as well as our board of directors. Although a relative newcomer to the retail book business, he has quickly developed a comprehensive understanding of the unique opportunities and challenges the Company faces, and he has a vision for the future in which I am in complete accord. Mike also has a passion for bookselling, which makes him a perfect fit for this job."


New Location for National Book Festival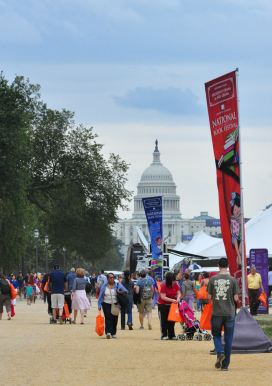 photo: Kimberly Powell
The annual Library of Congress National Book Festival is heading to a new location. The Washington Post reported that after 12 years on the National Mall, the festival, which drew nearly 200,000 people in 2012, will relocate to the Washington Convention Center this year. The Library of Congress staff "attempted to find a way to address the National Park Service's concerns about pedestrian damage to the Mall, but no feasible compromise was reached."

"We spent months working with the Park Service to see if we could make this work," said Jennifer Gavin, the festival's project manager. "But when we looked at the costs--and they were considerable--we decided that the festival goers would be better served by moving it into the Convention Center."

Gavin added that the new venue will "allow us to do some things we couldn't do on the Mall," including the option of adding evening events. In addition, "We're hoping to explore a venue for cookbook authors involving actual cooking demonstrations. We couldn't do that on the Mall."

While this year's book festival, scheduled for August 30, is returning to a one-day format, "the addition of evening hours will leave the total number of authors at about 100--the same offered during last year's two-day schedule," the Post noted.


Port Townsend, Wash., Bookstores Merging
Anna and Peter Quinn, owner of the Writers' Workshoppe in Port Townsend, Wash., have bought Imprint Books, also in Port Townsend, which has been owned by David and Judy Hartman for more than 30 years, the Peninsula Daily News reported. The Quinns plan to merge the stores, bringing together a traditional bookstore and their store, which specializes in workshops and books for writers.

"We are adding to what we are doing," Peter Quinn told the paper. "We are not taking away from what Imprint is doing."

"We will create a space for people to meet, which is how we will beat the Internet," Anna Quinn added. "It will be a sanctuary, a place for people to gather and talk about their interests and what they are reading."

The Quinns said that the Hartmans approached them about buying the store when they decided to retire. The Hartmans said, "Port Townsend is a great community for books and bookselling and we wish the Quinns much success in carrying on this tradition. We'll always be grateful for the years of patronage by our visitors and regular local and widespread regional customers."

In a nice bit of symmetry, the Writers' Workshoppe got its start five years ago in a loft above Imprint Books. (The Writers' Workshoppe moved to a new location three years ago.)


Manager Becomes Majority Owner of Kitchen Arts & Letters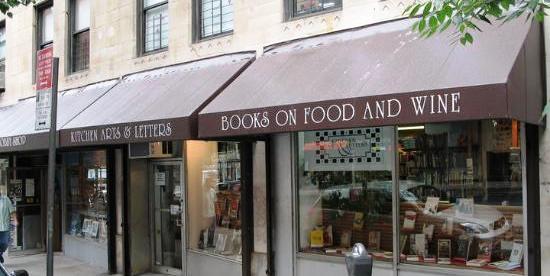 Nach Waxman, who has owned Kitchen Arts & Letters, the renowned New York City food and drink bookstore, for more than 30 years, recently transferred majority ownership of the store to Matt Sartwell, manager of the store for 15 years, the New York Times reported.

"I am no kid anymore, and Matt's considerable energy is up to the competitive challenges being faced by all in the retail world, and especially by bookstores," Waxman told the Times.

Waxman is not retiring to the kitchen: he remains a minority partner of the store and is setting up a new company to "deal exclusively in out-of-print books on food and drink."


The Well-Read Moose Bookstore to Open in Idaho
The Well-Read Moose Bookstore, which will combine book sales with community events and wine, will open in April in a 2,700-square-foot space at 2048 Main St. in Coeur d'Alene, Idaho. Owner Melissa DeMotte told the Coeur d'Alene Press that the store will have books for all ages and host both author signings as well as book clubs. "The wine bar will be for relaxing with a great read," she added. A former financial officer, DeMotte moved from San Diego to North Idaho for the four seasons and to be near family and friends, the Press wrote.


Hachette Book Group Expanding Main Distribution Center
Hachette Book Group is expanding its distribution center in Lebanon, Ind., which is the company's primary warehouse and distribution center for North America. Construction is scheduled to begin in March and will increase the facility by 218,000 square feet. When completed, the expanded facility will be approximately 1.5 million square feet, in two buildings.
The company noted that while it is a leading e-book publisher, "physical books still make up the majority of the company's sales. This investment confirms HBG's intention to continue to control its own physical supply chain. HBG's warehouse expansion also reinforces the company's commitment to be a leading provider of distribution services to other publishers."
Hachette Book Group CEO Michael Pietsch added: "Distribution is a vital and growing part of our business at HBG, and it continues to be a high priority. We've been very successful attracting and retaining medium to large independent publisher clients, and providing these clients with superb services. HBG's warehouse expansion will allow us to continue on this path."


Polar Vortex Slows Sales and Shipments for Midwest Indies
Indie booksellers in the Midwest saw slow sales, shortened hours and delayed shipments earlier this week after extremely frigid weather and, in some places, heavy snow hit the region.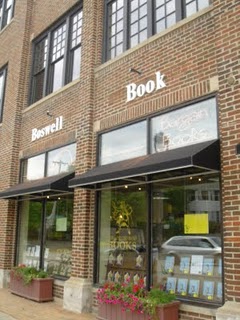 "It's been a cold few days," said Jason Kennedy, events coordinator at Boswell Book Co. in Milwaukee, Wis. The store closed a few hours early on Monday, and temperatures dropped as low as −15 degrees on Tuesday morning. But Milwaukee was spared the heavy snow that "plastered" much of Indiana and Illinois. The inclement weather, in fact, forced Ingram to close its plant in Fort Wayne, Ind., resulting in disrupted and delayed deliveries to much of the region.

"It's been cold enough where no one's wanted to come out," added Kennedy. "And we're not getting shipments of anything. Those are the two main things: lack of inventory and lack of customers."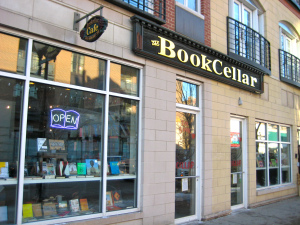 Suzy Takacs, the owner of the Book Cellar in Chicago, Ill., decided to close down completely on Monday, when Chicago saw heavy snow and temperatures in the minus teens. "It was too dangerous to ask people to come in," she said.

Temperatures were not much better on Tuesday, but the store stayed open for only part of the day. Like Boswell Book Co., the Book Cellar had difficulties receiving orders. According to Takacs, though, things are beginning to get back to normal. "It's four degrees out today, and it feels balmy," she said, laughing.


Women and Children First, another Chicago indie, remained open on Monday. Store co-owner Ann Christophersen said the weather had a very noticeable effect on sales: "We had maybe 1/15th of our regular sales." She cut her staff to only two people on Monday and Tuesday, and car-pooled to work on both days. "We had more sales on Tuesday, but still just a fraction."

Although things were better on Wednesday, business was still not back to normal levels. The store's weekly story hour drew about a quarter of its usual audience. Christophersen explained: "It's warmer than it was, but it's still bitterly cold. You wouldn't want to take your two- or three-year-old out in this weather."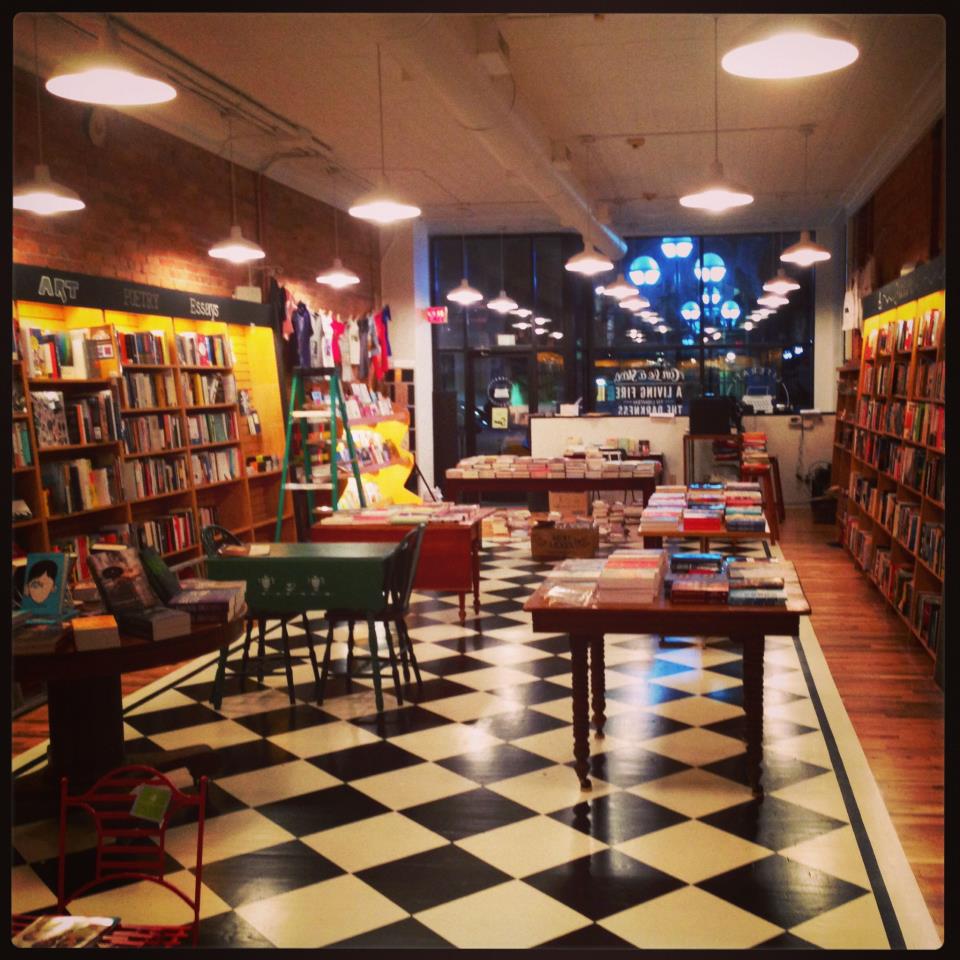 Hilary Lowe, co-owner of Literati Bookstore in Ann Arbor, Mich., chose to close early on Sunday night and Monday afternoon. Sales were lower than usual, Lowe said, and her store received the week's new releases, including On Such a Full Sea by Chang-rae Lee, later than planned, but business was not drastically affected.

"A lot of our customers live within walking distance," explained Lowe, who noted that temperatures in Ann Arbor fell as low as −18 degrees. "I think they felt cooped up, and just wanted a book."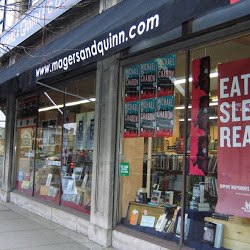 Aaron Rosenberg of Magers & Quinn Booksellers in Minneapolis, Minn., reported that the store stuck to normal business hours on Monday and Tuesday after closing early on Sunday. Business was slow, and some books that should have arrived on Monday still had not arrived by Wednesday, Rosenberg said.

"We got a shipment of two boxes today when normally we'd get 20," said Rosenberg. The store stayed open for an author event on Tuesday night, which drew a handful of people. "We don't like to cancel events, because a lot of people come from out of town," he said. "A lot of the stores in the neighborhood are just closed, though. Chains and indies both, depending on their situations."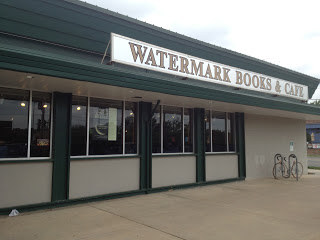 "There were very, very slow sales in the bookstore and in the cafe," recalled Sarah Bagby, the owner of Watermark Books in Wichita, Kan. "The fortunate thing is we're in the middle of inventory checks, so we have stuff to do to keep the staff busy."

Although shipments were delayed and sales were extremely slow on Monday, Bagby did not believe that the weather had caused her store, or the Wichita area, lasting trouble: "When it got cold, everybody slowed down and just sort of put things on hold for a few days." --Alex Mutter


Obituary Note: Regina Derieva
Russian poet Regina Derieva, who "in her best poems achieved that true metaphysical quality" and whom Joseph Brodsky called "a great poet," died December 11, the Guardian reported. She was 64.


Notes
Personnel Changes: Wellesley Books, Quirk Books
Jeremy Solomons has joined Wellesley Books, Wellesley, Mass., as manager, bringing with him "an exciting and eclectic background in both literature and theater," the store said. Solomons replaces "beloved" Deb Sundin who has gone on "to further adventures in the book world at her local library."
---
Nicole De Jackmo has been promoted to associate director of publicity and marketing at Quirk Books. She was formerly publicity and marketing manager.


Bookshop Santa Cruz Seeks Events Coordinator
Bookshop Santa Cruz, Santa Cruz, Calif., is seeking an events coordinator, who will manage the store's busy author event schedule and be responsible for writing publisher proposals, evaluating proposed events, building relationships with publishers and authors, coordinating public relations with media and representing the store at selected author events. For more information, click here.


Book Trailer of the Day: This Dark Road to Mercy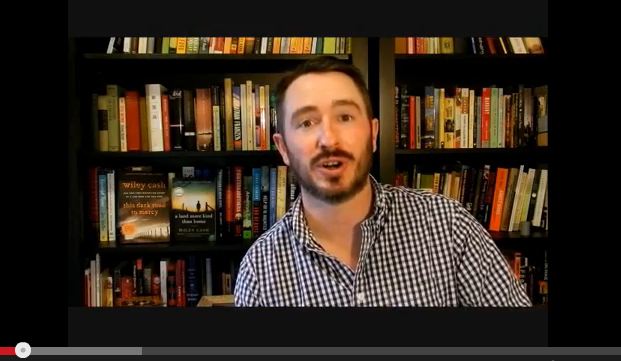 This Dark Road to Mercy by Wiley Cash (Morrow), a video featuring the author's brother, a comedian of local renown.


Media and Movies
Media Heat: Sandor Ellix Katz on The Art of Fermentation
This morning on Imus in the Morning: James Carville and Mary Matalin, authors of Love & War: Twenty Years, Three Presidents, Two Daughters and One Louisiana Home (Blue Rider, $28.95, 9780399167249).
---
Tomorrow on NPR's Science Friday: Sandor Ellix Katz, author of The Art of Fermentation: An In-Depth Exploration of Essential Concepts and Processes from Around the World (Chelsea Green, $39.95, 9781603582865).
---
Tomorrow on the View: Shanna Hogan, author of Picture Perfect: The Jodi Arias Story: A Beautiful Photographer, Her Mormon Lover, and a Brutal Murder (St. Martin's Press, $25.99, 9781250049452).

---

Tomorrow on a repeat of Tavis Smiley: Graham Nash, author of Wild Tales: A Rock & Roll Life (Crown Archetype, $28, 9780385347549).


This Weekend on Book TV: Ranya Tabari Idliby
Book TV airs on C-Span 2 this weekend from 8 a.m. Saturday to 8 a.m. Monday and focuses on political and historical books as well as the book industry. The following are highlights for this coming weekend. For more information, go to Book TV's website.

Saturday, January 11
7 p.m. Roger Stone, author of The Man Who Killed Kennedy: The Case Against LBJ (Skyhorse, $24.95, 9781626363137), at Books & Books, Coral Gables, Fla. (Re-airs Monday at 2 a.m.)

7:45 p.m. Gary Younge, author of The Speech: The Story Behind Dr. Martin Luther King Jr.'s Dream (Haymarket, $19.95, 9781608463220).

9:15 p.m. Book TV features coverage of the fifth annual Self Publishing Book Expo. (Re-airs Sunday at 3:30 p.m.)

10 p.m. After Words. Daisy Khan, executive director of American Society for Muslim Advancement, interviews Ranya Tabari Idliby, author of Burqas, Baseball, and Apple Pie: Being Muslim in America (Palgrave Macmillan, $27, 9780230341845). (Re-airs Sunday at 9 p.m. and Monday at 12 a.m. and 3 a.m.)

Sunday, January 12
12 a.m. Al From, author of The New Democrats and the Return to Power (Palgrave Macmillan, $28, 9781137278647).

7 a.m. A discussion of A Conspiracy Against Obamacare: The Volokh Conspiracy and the Health Care Case (Palgrave Macmillan, $30, 9781137363749) featuring editor Trevor Burrus and contributors Randy Barnett, Orin Kerr and Ilya Somin. (Re-airs Sunday at 7:45 p.m.)

10 p.m. Joseph Cirincione, author of Nuclear Nightmares: Securing the World Before It Is Too Late (Columbia University Press, $26.95, 9780231164047).

11 p.m. Hugh Wilford, author of America's Great Game: The CIA's Secret Arabists and the Shaping of the Modern Middle East (Basic Books, $29.99, 9780465019656).


Books & Authors
WI9 Buzz Books Part I: Top Picks and Debuts in Fiction
As the ninth annual American Booksellers Association's Winter Institute is set to open later this month in Seattle, booksellers are enthusiastic about the author lineup. As Sheryl Cotleur from Copperfield's in Northern California said, the crop of authors on the program this year are "so stellar that they better damn well get noticed when it's prize time in November."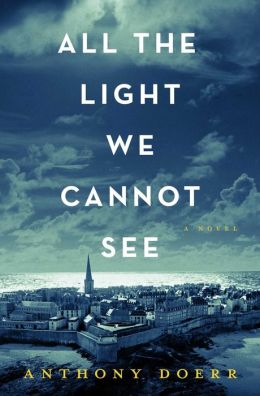 The top book on booksellers' radar going into WI9 is, by far, All the Light We Cannot See by Anthony Doerr (Scribner, May). The novel, which was 10 years in the making, is set during World War II and tells the story of a blind French girl whose father leaves her in Brittany with a shell-shocked uncle and a German orphan whose talent at repairing radio equipment makes him valuable to the Third Reich.
"It's one of those books where what's happening to the characters feels like it is happening to you," Cotleur said. Paul Hansen at Village Books in Bellingham, Wash., said reading Doerr's novel inspired him to work harder at his own writing. Bill Cusumano at Nicola's Books in Ann Arbor, Mich., compared All the Light We Cannot See with Anthony Marra's The Constellation of Vital Phenomena, as a gem of a book that booksellers will gladly place in many eager readers' hands. "It's one of the reasons we all stay in the business," he added.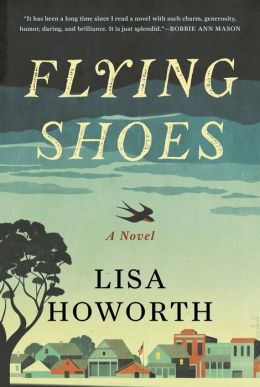 Speaking of being in the book business, there are several debuts featured at Wi9 penned by industry insiders: Len Vlahos, former chief operating officer of the ABA and now executive director of the Book Industry Study Group, whose YA debut, The Scar Boys, is coming from Egmont in January; Lisa Howorth, co-founder of Square Books in Oxford, Miss., whose debut novel, Flying Shoes, is coming from Bloomsbury in June; and Amanda Maciel, a senior editor at Scholastic, whose YA debut, Tease, is coming from HarperCollins in April. We'll talk about Vlahos's and Maciel's books in our children's buzz books coverage next week; meanwhile, several booksellers who have read Howorth's Flying Shoes were delighted to report it is an accomplished debut.
"Faulkner would be very proud of Lisa," observed Cusumano, because she is taking on the tough topic of race in the deep South. Based on a tragedy in Howorth's family (the still-unsolved murder of her step-brother), the fictitious murder investigation heats back up when police unearth new evidence years later. "It transcends its regional flavor and really does become a universal story," said Cotleur.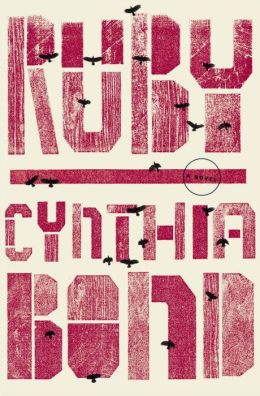 Of the many debut authors featured at WI9, perhaps Cynthia Bond and her novel, Ruby (Hogarth, April), is getting the most buzz. Bond, whose literary mentor is Janet Fitch, is edited by Lindsay Sagnette (who edited Marra's Constellation); she's being compared with Toni Morrison, though with a voice all her own. Bond spent 15 years teaching writing to disadvantaged and LGBT youth in Los Angeles. Ruby is about the relationship between a young woman who feels like an outsider in her Texas community and an older resident who watches over her, said Sarah Bagby from Watermark Books and Café in Wichita, Kan. "Bond has this way of phrasing things and this voice that upsets your vision," Bagby noted. "She takes an ordinary phrase and flips it upside down."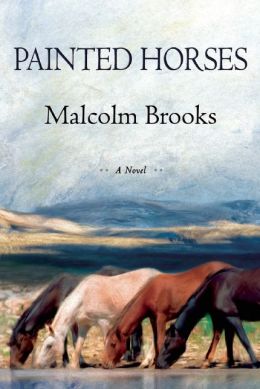 Some booksellers speculated that Grove might have another Cold Mountain in the making with the July release of Painted Horses by Malcolm Brooks. It's at the top of Cotleur's WI9 debut list. In it, a young archeologist is hired by a utility company; she has a summer to prove the canyon it wants to dam is of no historical value to the Native population, which is torn between wanting jobs and preserving its land. Horses and a man who handles them are also a big part of a story Cotleur described as "gorgeously written."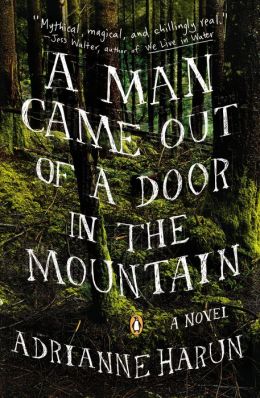 Paul Hanson of Eagle Harbor Book Company, Bainbridge Island, Wash., is high on The Man Who Came Out of a Door in the Mountain by Adrianne Harun (Penguin, Feb.), and not just because the debut author is from nearby Port Townsend. The novel, about girls who go missing in British Columbia, beautifully captures the "mythological and magical aspects" of the area, Hanson said. Another debut on Hanson's radar: The Kept by James Scott (HarperCollins, Jan.), about a midwife in upstate New York who comes home to discover that all but one of her children has been murdered. "It's a literary page-turner," he said. Cathy Langer at the Tattered Cover in Denver gave the book and its strong female lead character a rave, but observed: "She has done awful things. She's her own walking darkness."
Michele Filgate from Community Bookstore in Brooklyn, N.Y., said she was looking forward to meeting social media "friend" Edan Lepucki at WI9 to hear about her debut novel, California (Little, Brown, July). "I love what I've read of hers online," she said.
For Robert Sindelar of Third Place Books, with locations in Ravenna and Lake Forest Park, Wash., a hot debut is The Fourth of July Creek by Smith Henderson (Ecco, June), about a Montana social worker whose daughter goes missing.
Though it's not a debut, The Storied Life of A.J. Fikry by Gabrielle Zevin (Algonquin, April) has been described by many early readers as a "love letter to booksellers and book readers." Michael Link from Joseph-Beth Booksellers said it is already a hit with staff in his stores in Ohio and Kentucky. "The writing is top notch and the story, set in a small bookstore, is wonderful," Link said. "They are going to run out of galleys, I can almost guarantee it."
There's also a bookseller subplot in Martha Woodroof's debut novel, Small Blessings (St. Martin's, Aug.), about a professor at a small women's college in Virginia with a shut-in wife whose life changes suddenly.
Debuts are not the only books being buzzed about as we approach WI9. Emily Adams, who coordinates the book clubs at Third Place, said she tries to find books that lend themselves to handselling, like The Crane Wife by Patrick Ness (Penguin Press, Jan.), which is based on a Japanese folktale. Adams admits she is a "sucker for a fairy tale," and compared the book with The Snow Child by Eowyn Ivey. Ness, who is best known for his award-winning children's Chaos Walking trilogy is making the trip from London to talk about his adult novel with booksellers at WI9.
Cathy Langer said she is excited about meeting Lily King, whose Euphoria (Grove, June) is based on the life of Margaret Mead. In it, a British anthropologist is on the verge of suicide in New Guinea before he meets two colleagues--the husband is overshadowed by his wife's success. "I really loved it, but it was disturbing," said Langer; she's looking forward to asking King which details were real and which were imagined for the Mead-like character.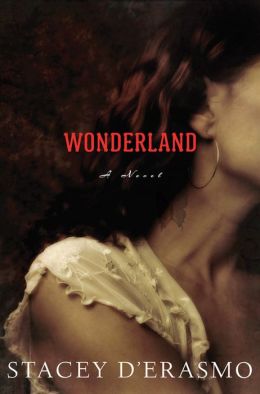 Rick Simonson at Seattle's Elliott Bay Book Company has other commitments that will keep him from attending WI9, but he offered an interesting story about one of the authors who will be there: he recalled that Stacey D'Erasmo once worked at the Village Voice, where she regularly called indie booksellers to compile a bestseller list. Now an accomplished novelist, D'Erasmo is generating a lot of buzz for her new novel, Wonderland (Houghton, May), which is about a middle-aged female rocker; it's already gotten a blurb from REM's Michael Stipe. "There are so many badass female musicians, and it's refreshing to see a novel with that perspective," Filgate said. "I'm very curious about how she executes that."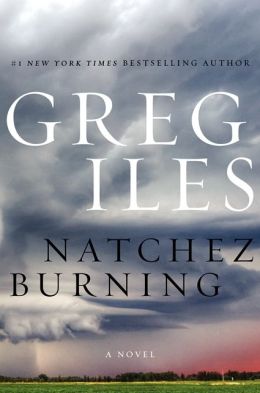 Like Rock Bottom Remainders bandmate Stephen King, Greg Iles returned to both the stage and the page after nearly being killed in a car accident. Iles, who lost part of his leg after the 2011 accident, will be in Seattle to talk about Natchez Burning (Morrow, April), the first in a new trilogy from the thriller master that early readers say is both ambitious and a step up for a writer already at the top of his game. Natchez Burning centers on Penn Cage's efforts to clear the name of his father, a family doctor accused of murdering a nurse who worked for him in early 1960s Mississippi. As Geoffrey Jennings from Rainy Day Books in Kansas City, Kan., observed, "It's just not like anything else he has written before."
Next, in WI9 Buzz Books Part II: highly anticipated nonfiction and indie press picks. --Bridget Kinsella


Attainment: New Titles Out Next Week
Selected new titles appearing next Tuesday, January 14:

Duty: Memoirs of a Secretary at War by Robert M. Gates (Knopf, $35, 9780307959478) is the memoir of a secretary of defense under both Presidents Bush and Obama--an account receiving a lot of publicity this week.

Hollow City: The Second Novel of Miss Peregrine's Peculiar Children by Ransom Riggs (Quirk Books, $17.99, 9781594746123) continues the Miss Peregrine's Peculiar Children series.

Find It in Everything by Drew Barrymore (Little, Brown, $18, 9780316253062) is a collection of photographs taken by the actress/model/director/producer.

The Answer to the Riddle Is Me: A Memoir of Amnesia by David Stuart MacLean (Houghton Mifflin Harcourt, $25, 9780547519272) explores a case of amnesia caused by malarial medication.

Trieste by Dasa Drndic, translated by Ellen Elias-Bursac (Houghton Mifflin Harcourt, $27, 9780547725147) is a novel about an old woman who lived through Nazi rule in northern Italy.

The Ballad of Barnabas Pierkiel: A Novel by Magdalena Zyzak (Holt, $25, 9780805095104) takes place in a fictional Slavic nation in 1939.

The Visionist: A Novel by Rachel Urquhart (Little, Brown, $26, 9780316228114) follows a teenager taking refuge with Shakers in the 1840s.

For Today I Am a Boy by Kim Fu (Houghton Mifflin Harcourt, $23, 9780544034723) follows four children of Chinese immigrants, including a boy who believes he's a girl.


Book Review
Review: North of Boston
North of Boston by Elisabeth Elo (Pamela Dorman/Viking, $27.95 hardcover, 9780670015658, January 23, 2014)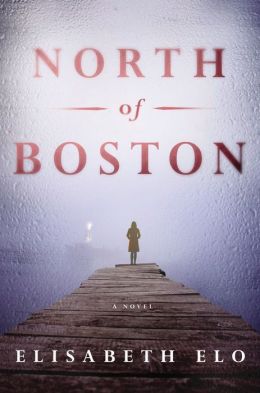 At the opening of Elisabeth Elo's accomplished debut literary thriller, North of Boston, Pirio Kasparov is crewing her friend Ned's fishing boat when a hulking gray ship emerges from the fog outside Boston harbor and smashes into them, hurling her overboard into the cold Atlantic. She watches Ned and his boat disappear and endures four hours in the ocean, clinging to flotsam. Her miraculous survival earns her the local tavern sobriquet "The Swimmer" and prompts the U.S. Navy to enlist her in SEAL research into her body metabolism's unusual defenses against "what the Navy calls thermal exposure and what I call freezing to death."
Elo expertly explores Kasparov's personal life as the daughter of a Russian immigrant who is now confronting a terminal disease; she stands to inherit his successful perfume empire after his death. As the loyal friend of a college classmate with a drinking problem and a precocious son by Ned, Kasparov is also a godmother and babysitter--for both mother and son. (Her own mother died years ago.) The more she learns of Ned's former employer, a Japanese-owned East Coast fishing conglomerate, the more she becomes suspicious that the accidental "hit and run" collision at sea was a murder to cover up illegal whale killing in Baffin Bay. With a deft hand, Elo turns a survival story into a tense international mystery.
Elo's descriptive language is equally at home in Beacon Hill society as in the rough bars of Boston Harbor. For example, when Kasparov meets Ned's mother at his funeral, she sees "a woman who has worked hard, sacrificed much, asked for little, and played by the rules. A woman therefore, who considers bitterness her right." When snooping around a deserted dry dock, she bumps into the watchman with "a hunched back, stringy hair, a heavy beer gut over short legs, clothes the color of tar and rust. He looks as if he slowly blended into his environment over the years and now belongs to it the way a troll belongs under a bridge."
Pirio Kasparov is not only a woman with an extraordinary physiological tolerance for cold water; she's also a character with legs. Watch for Elo's future adventures of this plucky Boston woman who follows her instincts and heart more than her head. --Bruce Jacobs
Shelf Talker: Elisabeth Elo's first novel is a literary thriller that takes her feisty protagonist from the white linen of Boston's Beacon Hill to the cold, empty waters of Baffin Bay.