Shelf Awareness for Wednesday, April 2, 2014

News
AAP Sales in 2013: Books Up 1%, Adult E-Books Up 3.8%
Total net book sales in 2013 rose 1%, to $15.05 billion, compared to 2012, and represent sales of 1,211 publishers and distributed clients as reported to the Association of American Publishers. In major categories, adult books overall rose 0.8%, to $4.88 billion, while children's/YA titles fell 6.6%, to $1.56 billion. Religious presses rose 1.9%, to $572 million, and university presses were up 2.9%, to $118.9 million.
E-book sales were relatively flat in 2013, compared to the previous several years: adult e-book sales rose 3.8%, to $1.3 billion, while children's/YA e-books had the worst year of any category, falling 26.7%, to $170.5 million.
| | | |
| --- | --- | --- |
| Category | Sales | % Change |
| University press e-books | $12.2 million | 31% |
| Children's board books | $6.7 million | 20.5% |
| Downloaded audio | $74 million | 18.6% |
| Adult hardcover | $1.53 billion | 9.7% |
| Religious e-books | $63.6 million | 9.7% |
| Children's/YA paperbacks | $518.4 million | 5.5% |
| K-12 instructional materials | $2.85 billion | 4.5% |
| Adult e-books | $1.3 billion | 3.8% |
| Religious hardcovers | $307.4 million | 3.4% |
| Professional books | $732.9 million | 3.1% |
| University paperbacks | $58.6 million | 2.2% |
| Higher ed course materials | $4.3 billion | 1.4% |
| Physical audiobooks | $78.4 million | 0.2% |
| | | |
| University hardcovers | $46.9 million | -1.7% |
| Religious paperbacks | $119 million | -5.1% |
| Mass market | $373.1 million | -7.7% |
| Adult paperbacks | $1.36 million | -9.3% |
| Children's/YA hardcovers | $733.3 million | -10.9% |
| Children's/YA e-books | $170.5 million | -26.7% |


Amazon Lockers Now Good for Returns
Amazon has "quietly rolled out a new service" that allows customers to return unwanted merchandise by using the metal locker delivery systems the company installed at select locations--including grocery stores, convenience stores and drugstores--in major metropolitan areas during the past few years, the Wall Street Journal reported.

For returns, Amazon "sends a code to open a specific cabinet in a locker where customers can leave their merchandise for UPS or other carriers to retrieve," the Journal wrote, adding that the service "presumably will save Amazon some costs because the carriers will already be visiting locker sites for drop-offs."


Chapters Bookstore at Festival Hall in Toronto to Close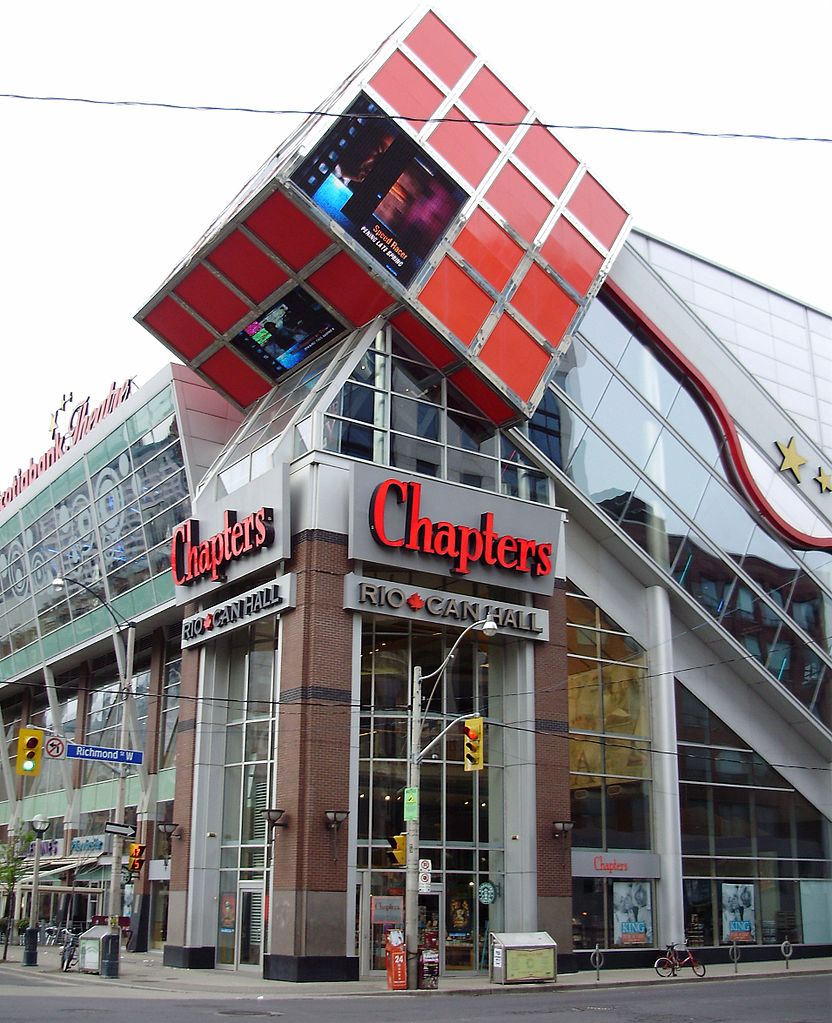 The Chapters Festival Hall bookstore, located beneath the Scotiabank Theatre in Toronto, will close May 30, less than two months after the shuttering of the iconic Chapters Runnymede store. The World's Biggest Bookstore, another Indigo location, closed March 30.

"After lengthy negotiations, we have made the difficult decision not to renew our lease," said Janet Eger, v-p of public affairs for Indigo Books & Music. "We believe there continue to be opportunities for us to better serve our [Toronto metropolitan area] customers." She added the company is looking at potential new locations "that will best meet our requirements" in Oakville, downtown Toronto and Bloor West Village.


Indie Booksellers Among National Book Award Judges
The judges for this year's National Book Awards have been named, and include two independent booksellers.

Sheryl Cotleur, who is on the fiction judging panel, has been a bookseller for the past 28 years and is currently the frontlist and backlist buyer for Copperfield's Books, which has seven locations in Sonoma and Napa counties in California. During her bookselling career, she has also worked for Bay Area indies Cottage Bookshop, A Clean Well-Lighted Place for Books and Book Passage.

Dave Shallenberger, one of the young people's literature category judges, is co-owner of Little Shop of Stories, Decatur, Ga. Prior to the founding of Little Shop in 2005, he worked as an attorney practicing labor and employment law, and had served as a Peace Corps volunteer in Malaysia.

Check out the complete list of 2014 NBA judges here.


Karen Brown Is New Booktrust Chair

Karen Brown has been named chair of Booktrust, the independent British charitable organization with a goal of encouraging people to engage with books. The Bookseller reported that Brown has served on the boards of several charities and was previously deputy director of programs for Channel 4 and managing director of 4 Learning, "during which time she devised and supported a drive with libraries to encourage reading, and another tackling hidden illiteracy amongst adults." She replaces Alistair Burtenshaw, who took on the position in 2012 and recently completed his term as a trustee for the charity.

"Encouraging young people and families to read, think and imagine transforms lives," said Brown. "It will be a privilege to work with colleagues at Booktrust and with partners in and beyond the sector to fulfill this aim."


Obituary Notes: Leo Bretholz, Erica Kochman Warshal
Leo Bretholz, who "made a daring escape from the Nazis by jumping off a moving train en route to Auschwitz and decades later led a campaign for reparations from the French railway that carried thousands of others to their deaths during the Holocaust," died March 8, the Washington Post reported. He was 93. Bretholz, who wrote Leap into Darkness: Seven Years on the Run in Wartime Europe with journalist Michael Olesker, later managed several bookstores.
---
Erica Kochman Warshal, director of national accounts at Abrams, died suddenly on March 31. She was 31.

Abrams said that Warshal was "beloved and respected by her colleagues, sales representatives, booksellers, and friends in the industry for her incredible spirit, professionalism, and superb managerial skills."

Abrams president and CEO Michael Jacobs said, "Erica's passing is a tragic loss for all of us. We, at Abrams, and her friends and colleagues everywhere, will miss her spark and her spirit, and her deep passion for books and publishing and people. She was incomparable."

Before joining Abrams in 2007, Warshal worked in the sales departments at Workman and Bloomberg Press.


Notes
Happy 40th Birthday, Changing Hands Bookstore!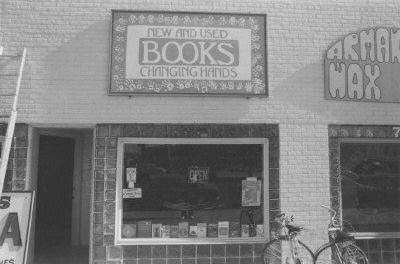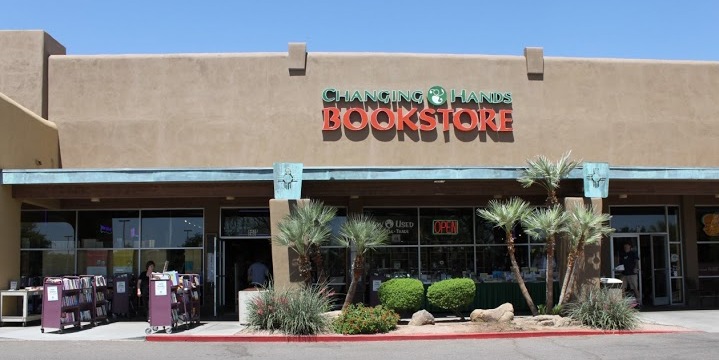 Changing Hands 40 years ago, and today.
Congratulations to Changing Hands Bookstore, Tempe, Ariz., which is celebrating its 40th anniversary this Saturday, April 5, beginning at 9:30 a.m., with a day-long party that includes cake, champagne, henna tattoos, music, face painting and magic shows for children. "We are honoring our love of books, our loyal customers, our passionate staff, and the new beginnings on Camelback Road," co-owner Gayle Shanks wrote in a long, heartfelt piece in the store's newsletter. (Changing Hands will soon open a second store, in Phoenix, in a striking building that has been completely renovated.)


Image of the Day: Love Letter to the Strand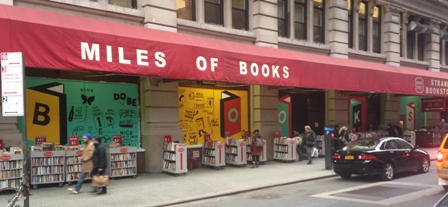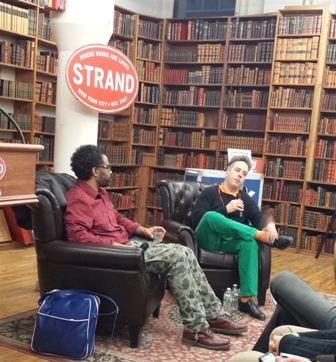 Stephen Powers, author of A Love Letter to the City (Princeton Architectural Press), painted "a love letter to the indie bookstore" mural on the 12th Street exterior wall of the Strand in New York City. Powers (at r. in photo), a fan of the store, worked with the staff to translate the distinctive character of the Strand into his artwork, also featured throughout the store. Last week 120 people came to the store to celebrate the book's publication and see Powers's work.


Cool Idea of the Day: Rakestraw Books' Delivery Special
Last Wednesday, Rakestraw Books in Danville, Calif., offered a rainy-day special to nearby customers: anyone who lived in the towns of Danville, Alamo or Diablo could call the store and order The Storied Life of A.J. Fikry by Gabrielle Zevin (Algonquin) and receive it later the same day.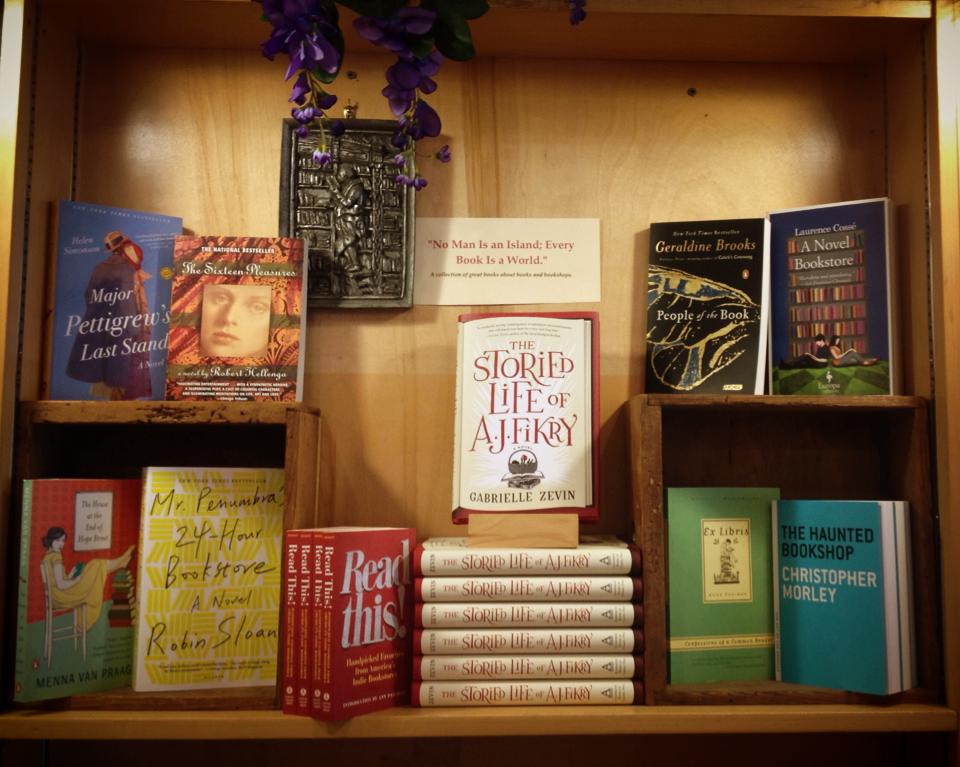 Display at Rakestraw Books
"We'd had a quiet Monday, which was a little discouraging, and Tuesday was a little better but we were counting on Wednesday to be really good," explained store owner Michael Barnard. "As I was driving to work, it started pouring. Rainy days tend to be quieter; we were so frustrated."

Barnard and his staff of five had all read and loved The Storied Life of A.J. Fikry, a novel about a "sort of curmudgeonly man and his bookstore being brought back to life," and were eager to sell it. So that morning they sent an e-mail to customers advertising the following deal: call and place an order by 4 p.m., and receive The Storied Life of A.J. Fikry the same day, with no extra charge. The store had done some deliveries before on an ad hoc basis, but nothing on this scale.

"It's the perfect rainy day read, and we had enough people on staff to get all the orders out," Barnard related. In the e-mail to customers, he also mentioned that Storied Life was a book that "you must buy from a quirky, indie bookshop."

All told, Rakestraw Books received two dozen orders and did three rounds of deliveries. The first batch went out around 1 p.m., the next went out between 3:30 and 4, and the staff fulfilled the last orders as they headed home after closing.

"It got people excited," said Barnard, who added that his store sold 70 copies of Storied Life last week. "Making the offer drew a lot of attention. And the response has been great, very validating and affirming. People have said they read the book and loved it, and that it was a fun promotion. They were so amused and bemused by it." --Alex Mutter


Portland, Maine: 'Ready to Be a Two-bookstore City Again'
Portland, Maine, "is ready to be a two-bookstore city again, and national trends suggest that Sherman's expansion into Portland is local evidence of a resurgence that independent bookstores are having around the country," the Press Herald noted in its report on yesterday's opening of the newest Sherman's Books and Stationery location. Sherman's joins Longfellow Books as the second bookstore on the Portland peninsula selling new books.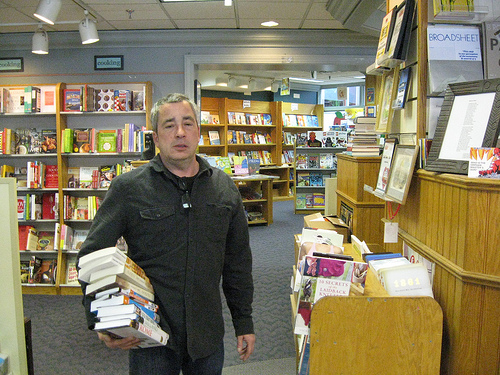 Chris Bowe at Longfellow Books (photo: mpbn.net)
Chris Bowe, co-owner of Longfellow Books, said he welcomes another indie, which keeps people downtown and "adds to the cultural vibrancy of the town.... It's one of those businesses where more can be better--not too much more, but just the sense that Portland is a book town and the business is alive and thriving and books are still relevant in people's lives. It ratchets up the conversation."

Sherman's owner Jeff Curtis agreed: "This is a big town to have only one bookstore. Different people walk around the Old Port and don't necessarily make it to Monument Square, and people leaving their offices (around Monument Square) to get books don't often walk to the Old Port."


Book Trailer of the Day: Going Over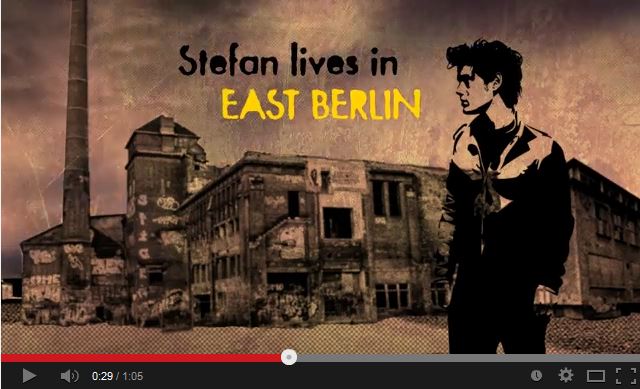 Going Over, a new YA novel by Beth Kephart (Chronicle Books).


Media and Movies
Media Heat: Pelé on the Daily Show
This morning on Imus in the Morning: Michael Lewis, author of Flash Boys: A Wall Street Revolt (Norton, $27.95, 9780393244663).
---
This morning on Good Morning America: Carla Hall, author of Carla's Comfort Foods: Favorite Dishes from Around the World (Atria, $29.99, 9781451662221).

---

This morning on the Today Show: Mary Higgins Clark, author of I've Got You Under My Skin (Simon & Schuster, $26.99, 9781476749068).

Also on the Today Show: Chris Kimball of America's Test Kitchen, cooking from The How Can It Be Gluten Free Cookbook by the editors of America's Test Kitchen (Cook's Illustrated, $26.95, 9781936493616).

---

This morning on Premiere Radio's Steve Harvey Morning Show: Russell Simmons, co-author of Success Through Stillness: Meditation Made Simple (Gotham, $20, 9781592408658).

---

Today on MSNBC's the Cycle: Max Brooks, author of The Harlem Hellfighters (Broadway, $16.95, 9780307464972).

---

Today on Dr. Oz:

Melva Green and Lauren Rosenfeld, authors of Breathing Room: Open Your Heart by Decluttering Your Home (Atria/Beyond Words, $16, 9781582704579)
Michael Mosley, co-author of FastExercise: The Simple Secret of High-Intensity Training (Atria, $24, 9781476759975)
Justin Klosky, author of Organize & Create Discipline: An A-to-Z Guide to an Organized Existence (Avery, $26, 9781583335291)

---

Tonight on the Colbert Report: Dan Harris, author of 10% Happier: How I Tamed the Voice in My Head, Reduced Stress Without Losing My Edge, and Found Self-Help That Actually Works--A True Story (It, $25.99, 9780062265425).

---

Tomorrow morning on Morning Joe: Scott Helman, co-author of Long Mile Home: Boston Under Attack, the City's Courageous Recovery, and the Epic Hunt for Justice (Dutton, $27.95, 9780525954484). He will also appear on Al Jazeera's Consider This.

---

Tomorrow on NPR's Diane Rehm Show: Louis Bayard, author of Roosevelt's Beast: A Novel (Holt, $27, 9780805090703).

---

Tomorrow on Ellen: B.J. Novak, author of One More Thing: Stories and Other Stories (Knopf, $24.95, 9780385351836).

---

Tomorrow on KCRW's Bookworm: John Banville, writing as Benjamin Black, author of The Black-Eyed Blonde: A Philip Marlowe Novel (Holt, $27, 9780805098143). As the show put it: "Irish author John Banville has written a new novel under his crime-fiction pseudonym, Benjamin Black, and in the guise of Raymond Chandler. The book's title, The Black-Eyed Blonde, comes from Chandler's notebooks. Banville heralds Chandler's innovations as a writer: his (crime) fiction is governed by style. Banville, too, favors metaphor, character, and dialogue over gun-slinging action. His black-eyed blonde is an aristocratic beauty, a chimera to the lonely, noble Marlowe."

---
Tomorrow on ABC's World News with Diane Sawyer: Carl J. Lavie, author of The Obesity Paradox: When Thinner Means Sicker and Heavier Means Healthier (Hudson Street Press, $25.95, 9781594632440).

---
Tomorrow night on the Daily Show: Pelé, co-author of Why Soccer Matters (Celebra, $26.95, 9780451468444).

---

Tomorrow night on the Colbert Report: Mark Mazzetti, author of The Way of the Knife: The CIA, a Secret Army, and a War at the Ends of the Earth (Penguin, $17, 9780143125013).


Movies: The Drop; Serena
New images are available from Susanne Bier's Serena, based on the novel by Ron Rash and starring Bradley Cooper and Jennifer Lawrence. Shot before American Hustle "but still unreleased, a big question mark remains stamped" on the film, Indiewire reported, adding that the "material and premise certainly sound great, but again, there's no distributor or release date set yet."

---

The first trailer has been released for The Drop, with an original screenplay by author Dennis Lehane, Indiewire reported. The film stars Tom Hardy, the late James Gandolfini, Noomi Rapace and Matthias Schoenaerts. It is directed by Michael Roskam (Bullhead) and will hit theaters September 19.


Books & Authors
NCIBA Spring Rep Picks and ABA Forum Topics

Over the past weekend, the Northern California Independent Booksellers Association held its annual Spring Gathering in San Francisco, and American Booksellers Association CEO Oren Teicher was there to hear booksellers' concerns and feedback.
The ABA's relationship with Kobo was one of the first topics to come up, and Teicher said the ABA was aware that many booksellers are unhappy with the e-book vendor, and he reiterated that the trade association is trying to impress on Kobo the need to promote the content as well as the reading devices--and promote them both a lot more. But, Teicher explained, the Toronto company--which is a major player in e-books in Canada, France and other parts of the world--is also aware of how hard it is to brand e-book readers in the U.S., given that "Nook spent $27 million in the fourth quarter and still lost market share."
More than anything, Teicher said, the ABA views its relationship with Kobo--though it may not result in huge e-book sales per store--as a means of retaining customers for ABA member businesses. Christie Olson Day, owner of Gallery Bookshop in Mendocino, said that her store is reaching a tipping point with its Kobo program. "It's a small amount of money," she said, "but it's money we're not doing anything to earn and that's delightful."
Among the other subjects brought up by multiple booksellers was the desire to impress on New York publishers the necessity for warehouses in the West so that booksellers there can get books quickly and remain competitive. Booksellers also noted the increasing amount of books arriving damaged, particularly those coming direct from the printer.
Rep Picks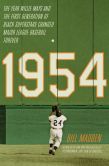 At the rep picks session focused on spring and summer titles, Ty Wilson from PGW/Perseus used the opening of baseball season this week to spotlight two titles: for kids, Smarty Marty's Got Game by Amy Gutierrez (Cameron), who is the in-game reporter for the San Francisco Giants; and for adults, 1954 by Bill Madden (Da Capo), about the year when Jackie Robinson's breaking of the color barrier in 1947 finally had a wider effect on the game, with a roster of black players that included Willie Mays, Larry Doby, Hank Aaron and Ernie Banks.
Wilson also mentioned the Fridays at Enrico's, from Counterpoint, the novel Don Carpenter was working on when he died (which Jonathan Letham finished), about the group of writers who met at the North Beach landmark every week in the 1960s. Another Counterpoint title to note, said Wilson, is Distant Neighbors, edited by Chad Wriglesworth, which collects the correspondence between Gary Snyder and Wendell Berry.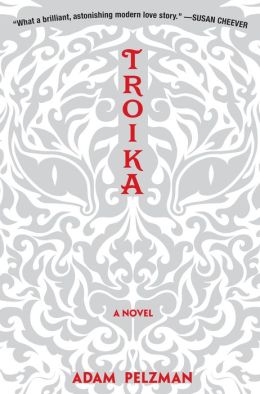 Wendy Pearl from Penguin Random House--who once famously said she'd eat a galley if a book she loved did not become an Indie Next pick--named Troika by Adam Pelzman (Amy Einhorn/Putnam) as her pick of picks. It's told from the alternating viewpoints of a Russian orphan immigrant to the U.S., a Cuban stripper he meets in Florida and another character Pearl could not divulge. The rep declared, "Every chapter is a gem." She also touted The Untold by Courtney Collins (Putnam), whom Pearl said lives up to her comparison as an "Australian Cormac McCarthy." The novel, set in the 1920s, is about a horse thief trying to escape her lover and the law; the story is told by her dead infant child. Oh, and it's based on a true story, "except for the infant child narrator part," Pearl said.
Random House rep Ron Shoop said, "I never thought a day would come that I'd talk to a group of booksellers about a business book I loved," but Essentialism by Greg McKeown (Crown) really helped him understand how to prioritize in a new way. Ruth Reichl's first novel, Delicious!, is set at a magazine that is "remarkably like Gourmet," Shoop said. And "if your reading has been too vanilla lately," Shoop recommended The Orenda by Joseph Boyden (Knopf), set in the 17th-century New World, which features a triangle involving a Canadian Jesuit priest, a Huron warrior and an Iroquois girl. And Shoop predicted that, like his previous surprise bestseller, The Dinner, Herman Koch's new novel, Summer House with Swimming Pool (Hogarth), will be the "book to pay your rent" this summer.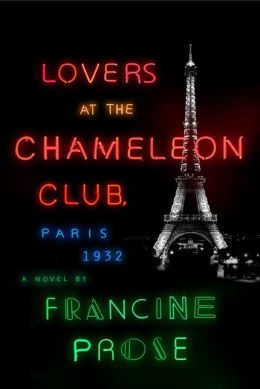 HarperCollins's Jim Hanky said Francine Prose's new novel, Lovers at the Chameleon Club, Paris 1932, is about "a really sexy period in American expat history" and "would light up the bestseller list." Hanky likened the new Greg Iles, Nachez Burning, to Denis Lehane's leap as a writer with Mystic River. The Bees by Laline Paull (Ecco) is about a worker bee with extra DNA; Hanky described it as "part Animal Farm and part Game of Thrones." And also coming from Ecco is Tom Robbins's much-anticipated memoir, Tibetan Peach Pie.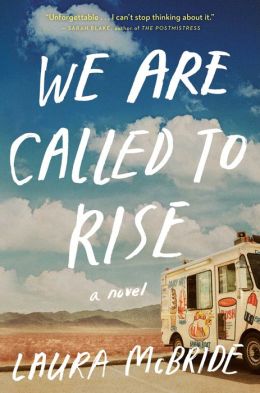 Simon & Schuster rep Cheri Hickman kicked off her picks with a memoir that is "of another category" for its honesty: Take This Man by Brando Skyhorse, author of the novel The Madonnas of Echo Park. Laura McBride's debut novel, We Are Called to Rise--she was a featured author at the NCIBA reception--was getting lots of buzz from early readers like Marion Abbott from Mrs. Dalloway's and Calvin Crosby of Book Passage. "Please just read 30 pages," said Hickman. "It's unputdownable." Hickman wrapped up with All the Light We Cannot See by Anthony Doerr, a title that got plenty of buzz at Winter Institute.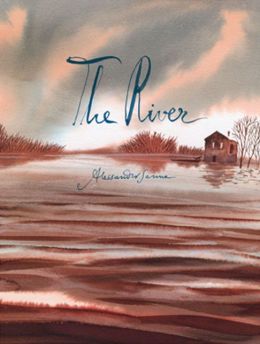 Consortium indie rep at Karel/Dutton Lise Solomon told attendees he gave a glowing blurb to Invisible Beasts by Sharona Muir (Bellevue Literary Press). She also focused on two titles from Enchanted Lion Books: The River by Alessandro Sanna--"as much a lovely art book as a children's title"--and Macanudo by Liniers, an Argentinian comic strip artist recently featured in the New Yorker. Solomon enticingly described the novel Sing in the Morning, Cry at Night by Barbara J. Taylor (Akashic), set in a coal-mining town in 1913, as "one of those sit on the couch and don't bother me" reads.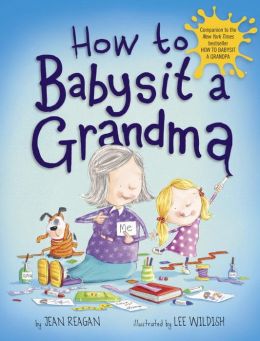 On the kids' side, Dandy Conway from Random House touted Jean Reagan's How to Babysit a Grandma (she previously covered grandpas). Other in-house favorites include Poor Doreen by Sally Lloyd-Jones and Alexandra Boiger, about a happy fish who never quite realizes that tasty dragonfly is actually bait; and Jenny Offill's Sparky!, a picture book about a pet sloth. Like Disney's Frozen, Ophelia and the Marvelous Boy by Karen Foxlee is a retelling of The Snow Queen. In YA, Conway reminded attendees that We Were Liars by E. Lockhart got a lot of attention at Winter Institute, but Conway said she couldn't say much more without spoilers.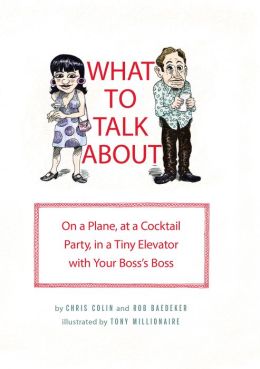 Chronicle's Anna-Lisa Sandstrum used her talent for understated hilarity as she read the topic-starter suggestions for eight-year-olds from What to Talk About by Chris Colin and Bob Baedeker--it's not a kids' book so much as about how to start a conversation with anyone anywhere. Sandstrum also had booksellers laughing when she presented the parenting guide This Is Ridiculous This Is Amazing by Jason Good (the father of two small boys). Switching moods, she read a letter Gandhi wrote to Hitler from Letters of Note, an unusual historical compilation by Shaun Usher.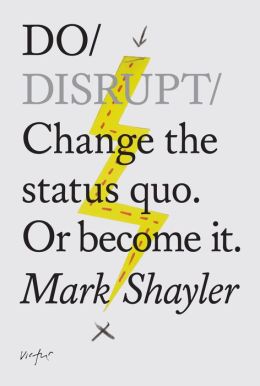 And sometimes you learn something new about a rep at these sessions, like when Ingram's Beverly Fisher claimed, "I'm definitely a mermaid wannabe," as she spoke about The Mermaid Shoes by Sanne te Loo (ages 3-8; Lemniscaat), which is about a girl who finds swim fins at the beach and decides they're her mermaid shoes. The Crocodile Who Didn't Like Water, a picture book by Gemma Merino (Northsouth), Fisher noted, is a charming ugly duckling story wherein a crocodile discovers he's actually a dragon. In nonfiction, Fisher highlighted two titles: Pro Cycling on $10 a Day: From Fat Kid to Euro Pro by Phil Gaimon (VeloPress) and Do Disrupt: Change the Status Quo, or Become It by Mark Shyler (Do Book Co.). Though the latter title is geared for new businesses, Fisher said it's a must-read for every bookseller tired of hearing "but we've always done it that way." --Bridget Kinsella


Awards: Lionel Gelber Winner; Reading the West Shortlist
Gary J. Bass won the $15,000 Lionel Gelber Prize, which recognizes a "nonfiction book in English on foreign affairs that seeks to deepen public debate on significant international issues," for The Blood Telegram: Nixon, Kissinger, and a Forgotten Genocide (Knopf).

Jury chair William Thorsell said Bass "draws a brilliant portrait of the tragic birth of Bangladesh. He produces shocking revelations about the role of Richard Nixon and Henry Kissinger in backing Pakistan's genocidal suppression of democracy in Bangladesh, even as American diplomats on the ground described the horrors around them. This is an epic tale told with verve and authority about war and diplomacy in toxic embrace."

---

The shortlist for the 2013 Reading the West Book Awards, sponsored by the Mountains & Plains Independent Booksellers Association, is:

Adult Fiction
Kind of Kin by Rilla Askew (Ecco)
The Son by Philipp Meyer (Ecco)
Loteria by Mario Alberto Zambrano (Harper)
The Carrion Birds by Urban Waite (Morrow)
Monument Road by Charlie Quimby (Torrey House Press)

Adult Nonfiction
Dead Run: The Murder of a Lawman and the Greatest Manhunt of the Modern American West by Dan Schultz (St. Martin's)
The Heart of Everything That Is: The Untold Story of Red Cloud, An American Legend by Bob Drury and Tom Clavin (S&S)
The Emerald Mile: The Epic Story of the Fastest Ride in History Though the Heart of the Grand Canyon by Kevin Fedarko (Scribner)
Between Urban and Wild: Reflections from Colorado by Andrea M. Jones (University of Iowa Press)
Seven Summers: A Naturalist Homesteads in the Modern West by Julia Corbett (University of Utah Press)

Children's
Ivy Takes Care by Rosemary Wells (Candlewick)
Thunderstorm, written and illustrated by Arthur Geisert (Enchanted Lion Books)
Relic by Renee Collins (Entangled Publishing)
What If You Met a Cowboy? written and illustrated by Jan Adkins (Macmillan Children's Publishing Group)
Last Ride of Caleb O'Toole by Eric Pierpoint (Sourcebooks/Jabberwocky)

Winners will be announced May 30.


Book Brahmin: Reagan Arthur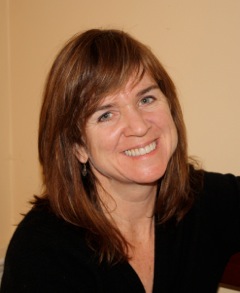 Reagan Arthur joined Little, Brown in 2001, after more than 10 years at St. Martin's Press and Picador USA. She's worked with writers such as Kate Atkinson, Josh Bazell, Kate Braestrup, Eleanor Catton, Joshua Ferris, Tina Fey, Elin Hilderbrand, Kathleen Kent, Elizabeth Kostova, Denise Mina, James Patterson, George Pelecanos, Ian Rankin, Megan Abbott, Frederick Reiken and Dan Simmons. Arthur became publisher of Little, Brown on April 1, 2013. Answering questions about books seemed a fitting way to celebrate her one-year anniversary.
On your nightstand now:
In addition to manuscripts and many issues of the New Yorker, my nightstand tends to host the books that my husband has read and recommended. So, right now: Daily Rituals by Mason Currey and New York Diaries, edited by Teresa Carpenter.
Favorite book when you were a child:
Impossible to name just one! But today I choose Apples Every Day by Grace Richardson, a terrific young adult novel set in a Canadian boarding school where they play outdoor ice hockey and complain about blancmange, among other exoticisms for a Southern California kid.
Your top five authors:
Excluding living and Little, Brown authors: Christopher Isherwood, E.B. White, Patricia Highsmith, Edith Wharton, Richard Yates.
Book you've faked reading:
A Clockwork Orange, at my first coed party in junior high, after a cute boy said it was his favorite book and I nodded enthusiastically in agreement. Then he said how cool it was that Anthony Burgess invented his own language and I nodded again and spent the rest of the conversation wondering, "Is this a trap?" and was afraid to check for years. Never saw that boy again, but I never faked reading a book again, either: too traumatic.
Book you're an evangelist for:
Edward St. Aubyn's Patrick Melrose novels.
Book you've bought for the cover:
I used to buy a lot of old New Directions paperbacks from Brooklyn street vendors because I loved their black-and-white covers.
Book that changed your life:
I'm not sure it changed my life, but I read A. Scott Berg's Max Perkins: Editor of Genius shortly after I graduated from college. I'd always hoped to live in New York and work in publishing. I knew neither would be the same anymore (I give my 21-year-old self some credit), but [Berg] both romanticized and helped clarify a world and a profession I knew I wanted to be part of.
Favorite line from a book:
"Isn't it pretty to think so?" from The Sun Also Rises by Ernest Hemingway
Which character you most relate to:
Harriet the Spy. (Does every bookish female of a certain age say this?)
Book you most want to read again for the first time:
The Great Gatsby.


Book Review
Children's Review: The Meaning of Maggie
The Meaning of Maggie by Megan Jean Sovern (Chronicle Books, $16.99 hardcover, 224p., ages 8-12, 9781452110219, May 6, 2014)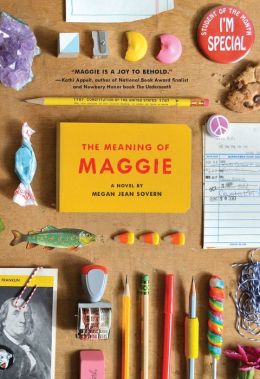 In Maggie Mayfield, a snack-obsessed, school-loving girl who is determined to become president, first-time author Megan Jean Sovern creates an unforgettable character who would keep good company with Harriet the Spy or The Mixed-Up Files' Claudia Kincaid.
Maggie, an unreliable narrator, reflects back on her "eleventh year on this earth" with humor light and macabre, and a healthy dose of genuine emotion. It's the 1980s, but Maggie is a child for all time. She comes from an affectionate, devoted family. Her parents love their children, and laugh and reminisce about their hippie past. But life isn't always fun. Maggie's father suffers from multiple sclerosis. He's confined to a wheelchair, and undergoes a number of medical trials over the course of the year, all of which take their toll on the entire family. In one particularly gut-wrenching scene, he finds himself unable to hold a fork and, in his anger and shame, declares, "No one eats until I can." Mom--equally loving but increasingly overworked--ends up serving ice cream for dinner and feeds Dad one spoonful at a time.
Dad's health dominates the plot, but Maggie faces challenges and moments of growth in other areas of her life, too. She develops her first crush on a Neil Young–loving boy named Clyde and suffers when he sends a Flower-Gram to Mary Winter, a girl whom Maggie describes as "the class airhead." Later, Maggie must revise her assessment when Mary Winter patiently and compassionately helps Maggie survive a mile-long run. Readers come to understand that her assessment of her older sisters may be a bit oversimplified, too ("I called Tiffany and Layla and they opened their doors at the same time because they're pretty much the same person. With the same brain. And the same bra size").
One of Maggie's most interesting characteristics is her size, and her lack of awareness or interest in it. She is addicted to sweets, and although she doesn't shy away from mentioning how often she eats them or how much she loves them, she never acknowledges that they affect her weight and how others perceive her. Not until a judgmental grandmother enters the picture and greets her with "Oh Maggie, what happened to you?" can the reader be sure that Maggie is, indeed, heavy. Upon the book's conclusion, it remains unclear whether Maggie is genuinely unconscious of her weight, or whether her ignorance is a charade of self-defense. What is clear, however, is that Maggie is a firecracker character, one who sparkles with wit, cynicism, love, and potential. Her voice will charm and captivate readers. --Allie Jane Bruce
Shelf Talker: A debut author introduces Maggie Mayfield, a snack-obsessed, school-loving girl who sparkles with wit, cynicism, love, and potential while facing the enormous challenges that come with her father's multiple sclerosis.