Shelf Awareness for Readers for Tuesday, June 5, 2012
Book Candy
Text Without Paper; Furniture from Books; Impressive Books
Text without paper. Artist Annie Vought creates "remarkable pieces by carefully handwriting texts on huge sheets of paper and then painstakingly carving away all the non-inked parts with a very, very sharp knife," Boing Boing noted.
---
This Into That "offers functional art furniture, primarily book shelves on any theme," including bookcases and tables made from books.

---
Re-purposing romance novels as dresses. "I could not have foreseen what lay ahead the day I took that box of romance novels to my studio," wrote Carrie Ann Schumacher at RT Book Reviews. "Creating dresses from the books has allowed me to create my own fantasies and romances. As I release the finished artworks into the world, I hope they share these stories wherever they go."

---

"Well-worn Austen and Bronte: You think men aren't what they used to be. If you're a dude, you're trying to impress the ladies." The Date Report revealed "what your bookshelf says about you to a date."
The Writer's Life
Joseph Kanon: The Power of Place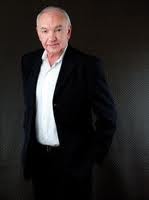 In Istanbul Passage, Joseph Kanon's sixth novel set just after World War II, he continues to explore the moral ambiguity of war and the beginnings of the Cold War. A thriller based on historic events and rich with details and descriptions of the Turkish city, Istanbul Passage (see our review below) follows American tobacco company exec Leon Bauer as his attempt to help smuggle out a Romanian soldier with information on the Soviets goes awry and leads to fast-paced cat and mouse involvement with Russians, Turkish police and a beautiful American widow.
In 1995 book publishing executive Joseph Kanon quit his day job to focus on his writing. Except for missing the congeniality of an office setting, he said, he loves what he's doing now. "Most of us spend our lives working for and being responsible to others, and the ability to do creative work is a gift."
His debut novel, Los Alamos, which won the Edgar Award for best first novel, explored what Kanon sees as the turning point of the century. "Life before and after the bomb" defines our world, he said. His following works continued his theme and move among major cities: The Prodigal Spy is set in Prague; Alibi, Venice; The Good German, Berlin; and Stardust, Hollywood, where Communist witch hunts and European refugees collide in a tale of political intrigue that masterfully blends fact and fiction.
Kanon's interest in Istanbul began when he and his wife, literary agent Robin Straus, vacationed there six years ago. "I wanted to know more and more about it. When I fall in love with a place, I know I'm on my way to a story." What particularly drew his interest was Istanbul's position in World War II--a neutral city between Europe and Asia: "Istanbul was a Casablanca prototype. I asked myself, 'What happens after the singing stops and people leave Rick's Cafe? A lot,' " he said.
He read widely, finding "there's very little written about this period in Istanbul in English" and returned to the city five or six times, recalling fondly a visit during a snowstorm that coated the ancient domes and minarets. As in his earlier books, he strove to make the Turkish city come alive for his readers. "I want to create a mosaic of the place, for people to feel what it's like on the streets." (Readers can easily imagine the merging of old and new Istanbul, and can see a brief tour of the city led by the author at josephkanon.com.)
Realizing that some of the women freed when harems were outlawed in 1908 might still be alive in 1945, he created Lily, the Istanbul hostess who oversees society events from her lush mansion. At a party in the book, numerous significant and clandestine encounters occur. "For Istanbul, losing its position as a drawing room for power plays after the war must have been a wrenching experience," Kanon noted.
The varied responses to war is one of the themes present in his books and, throughout his novels, Germans are key, including the German anti-Nazi migration of the 1930s and the country's postwar history. "You find your stories, and your stories find you," and ones from that era "are always and inevitably moving," he added. While the plots of his thrillers are fiction, these recurring themes are historically accurate and reflect the author's passionate mission: exploring the questions of how we live, and what is the right thing to do. Kanon's favorite review said he "writes novels of moral intrigue." The protagonist of Istanbul Passage faces a moral dilemma, and the "passages" are not only of the agent through the city, and of Jewish refugees down the Bosphorus, but also Leon Bauer's moral passage. His dilemma is to choose, but "What do you do when there's no right thing to do?" Kanon posits. "We need to ask ourselves what we really stand for. We must always remind ourselves of the legacy of wholesale slaughter" that was World War II. It's easy to romanticize the war since it was ours to win, and we did, he noted, but "it's not just a Betty Grable movie."
As Kanon begins an 11-city book tour for Istanbul Passage, he reflects on his recent trip to Berlin, the setting for his next novel, which will cover a longer time period and focus on East Berlin. "It's an inexhaustible place!" he said. After he wrote The Good German, people often asked him how long he lived in Berlin. "In my head, for a year! I got up, got on the subway, went to the library and was in Berlin." --Cheryl Krocker McKeon, bookseller
Inklings
Parenthood: The Never-ending Journey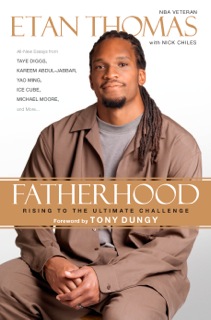 I began my journey to write Fatherhood: Rising to the Ultimate Challenge not because I am a fatherhood expert, but because I believe we can all learn from other people's experiences. That's why I wanted to delve into the complex of emotions and feelings surrounding fatherhood and explore how much we are all deeply affected by our father experiences, whether good or bad. And to take the journey with me, I invited a diverse and impressive cross-section of prominent men from a variety of fields--from sports to politics to music--to offer their advice, share their experiences and tell their stories to the world.
My quest to learn more about fatherhood seems like it never ends. Currently I am reading an amazing book called Raising Cain: Protecting the Emotional Life of Boys by Michael Thompson and Dan Kindlon. It talks about how, in our society, we hinder the emotional development of our boys by teaching them that it's "macho" to be devoid of emotion. The authors describe this as "the emotional mis-education of boys." The book has given me a new way of thinking about molding my six-year-old son, Malcolm. Of course every father wants to make his son tough and rough, but this book has made me aware of ways that I have walked right into the stereotypes; it has opened my eyes to my mistakes and showed me how to correct them.
Fatherhood is a learning process--on-the-job training. And learning from other people's experiences and opinions has proven to be enormously helpful to me. I don't have to agree with everything, but I do find it advantageous to listen.
Right now, we are working with our little daughter Sierra, to wean her off her pacifier. It's amazing how much each child is different. Malcolm never touched a pacifier, and with Imani we had a ceremony and tied her passy to a balloon and waved "bye bye" as it drifted away. That was the last time she asked for it. But Sierra has proven to be the most stubborn of my three kids. She is connected to her passy like Linus with the blanket. We've played her the Elmo song, where he is singing "bye bye binky." Sierra will even sing along with the song. But will she give up the passy? Nope. We tried to take all the pacifiers and tuck them in a drawer, but I swear she went to a secret hiding place where she has her own stash and got some more. What's clear is, there is no manual that works universally for all of my kids. So the learning never stops.
Some people think they know it all. I am not one of those people.
Just last week on the plane, I was sitting near a young couple whose baby started screaming at the top of her little lungs when we began our descent. We're talking painful, disturbing screams that just went on and on. They tried rocking, singing, offering her a little toy that played music, but nothing worked. So I leaned over and offered a word of advice. Give her a bottle. But mom did not appreciate me giving advice. She shooed me away and said she knew how to take care of her baby. I apologized, told her I meant no disrespect and leaned back in my seat.
After about 10 more minutes of nonstop yelling, the father looked back at me and said, "A bottle, huh? Honey, take this bottle and give it to her." She did--and immediately the baby stopped crying.
The only reason I knew this trick was because we went through it with Malcolm and Imani; we learned that the motion of sucking the bottle made their ears pop and took the pressure off, relieving their pain. My point is that we as parents have to be humble enough to know that we don't have all the answers and we can learn from each other. Parenthood is a wonderful journey. It's not always easy--shoot, it's hardly ever easy--but it is a blessing and a constant adventure. We must learn to enjoy the ride, and never feel like we're above learning from the experiences of others who have taken that ride before us. --Etan Thomas, author of Fatherhood: Rising to the Ultimate Challenge (NAL, May 2012)
Literary Lists
More Terrifying Children's Books (!); Iconic Comic Book Covers
As a companion piece to last week's terrifying French children's books, Flavorwire showcased "10 of the most terrifying children's books from around the world."

---

The Toronto Globe & Mail featured "five new crime-fiction books that will keep you guessing all summer."

---

The play's the thing. Flavorwire suggested "10 contemporary plays that should be on your shelf."
---
Celebrating "a unique form of art, as it must be at once both a teaser for the story within but also a piece of art of its own," the Huffington Post offered its choices for the "10 most iconic comic book covers of all time."
Book Brahmin
Book Brahmin: Peter Golden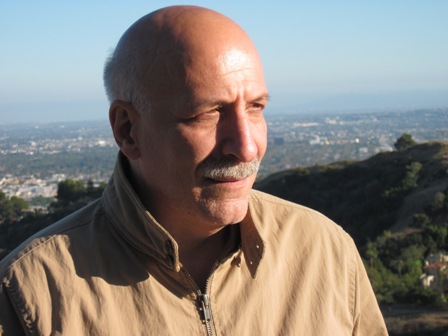 Peter Golden is a journalist, biographer and historian. His debut novel, Comeback Love, about a couple exploring the possibility of a second chance at love 35 years after their relationship ended during the turbulent 1960s, was published April 3, 2012, by Atria, but its publishing history goes back more than two years: it was the first novel released by Staff Picks Press, a publishing house started by Susan Novotny, owner of the Book House of Stuyvesant Plaza, Albany, and Market Block Books, Troy, N.Y. Golden's O Powerful Western Star: American Jews, Russian Jews, and the Final Battle of the Cold War was just released by Gefen Publishing.
On your nightstand now:
I keep two piles of books on the floor, and I pick one to go through every night depending on my mood and energy. Some I'm reading; others I'm rereading to help with the novel I'm working on. Stanley Karnow's Paris in the Fifties, Tyler Stovall's Paris Noir, Richard Wright's Uncle Tom's Children, Patricia Ard's The Jews of New Jersey, Jonathan Franzen's Freedom, Philip Roth's American Pastoral, Russell Banks's Affliction, Sarah Pekkanen's The Opposite of Me, Jodi Picoult's Mercy, Lisa Tucker's The Winters in Bloom and Jennifer Weiner's Best Friends Forever.
Favorite book when you were a child:
Kidnapped by Robert Louis Stevenson. I loved that novel, but looking back I suspect that it appealed to me in part because I thought life on the high seas and the Scottish Highlands might be more exciting than riding my bike around Maplewood, N.J.
Your top five authors:
Ernest Hemingway, Flannery O'Connor, F. Scott Fitzgerald, James Baldwin and Nikolai Gogol. I also like living writers; that list, however, would be quite long.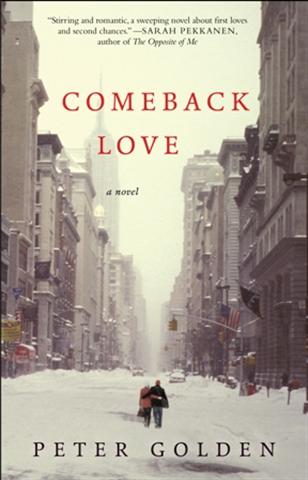 Book you've faked reading:
Well, I've never entirely faked reading a book, but I may have skipped a word or two of Silas Marner.
Book you're an evangelist for:
The South Beach Diet. I read it again and again, but that doesn't seem to take off any weight. Still, I recommend it in case someone can get back to me with what I'm doing wrong.
Book you've bought for the cover:
The Electric Kool-Aid Acid Test by Tom Wolfe. Liked the title, too.
Book that changed your life:
The Iceman Cometh by Eugene O'Neill. Saw James Earl Jones in the play in 1973 and thought I might want to be a writer. Bought the book the next day, read it, and knew that's exactly what I wanted to be.
Favorite line from a book:
"There is always a well-known solution to every human problem--neat, plausible, and wrong." --From Prejudices: Second Series by H.L. Mencken.
Book you most want to read again for the first time:
Hemingway's A Moveable Feast.
Favorite line from a writer:
"There's no great art in confusing the reader." --Isaac Bashevis Singer.
Book Review
Fiction

What Happened to Sophie Wilder
by Christopher R. Beha
Poet's Pub
by Eric Linklater
Mystery & Thriller

The Watchers
by Jon Steele
Istanbul Passage
by Joseph Kanon
The Lost Ones
by Ace Atkins
The Yard
by Alex Grecian
History
Women from the Ankle Down: The Story of Shoes and How They Define Us
by Rachelle Bergstein
Tubes: A Journey to the Center of the Internet
by Andrew Blum
Current Events & Issues
China Airborne
by James Fallows
Essays & Criticism

The Art of Robert Frost
by Tim Kendall
Children's & Young Adult
Traction Man and the Beach Odyssey
by Mini Grey
Merits of Mischief: The Bad Apple
by T.R. Burns
--- SPECIAL ADVERTORIAL OFFERINGS ---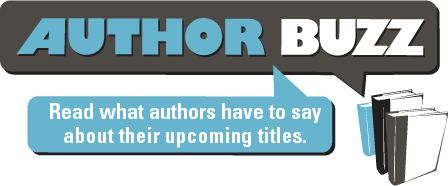 Dear Reader,

When I first set up a "demon graveyard," of sorts, for my Demonica/Lords of Deliverance series, I never imagined that the characters who populated it would become so central to the series. But here we are, following up the Grim Reaper's story with that of his right-hand man, Hades.

Dark, lethal, and a little playful, Hades will take a beautiful, brave fallen angel on a journey that will lead them both to danger and, possibly, love.

Please write to 1001DarkNights@gmail.com to win one of five copies.

http://www.1001darknights.com/authors/2015-books/larissa-ione-hades/




Publisher: Evil Eye Concepts, Inc

Pub Date: 5/26/15

ISBN: 978-1-940887-54-8

List Price: $2.99