Shelf Awareness for Readers for Tuesday, February 12, 2013

Book Candy
The Brain That Reads; Foodie Fiction; Reads for Kids
"Reading about experiences is almost the same as living it." That's just one of the aspects of the bookish mind explored by Open Education Database in the post "Your Brain on Books: 10 Things That Happen to Our Minds When We Read."

---
Get Ready for "Foodie Fiction," Bon Appétit magazine warned in presenting "novels of various vintages (new, older, forthcoming) and terroir (America, Spain, the Netherlands), for those of us who like to read, eat, and read about eating."

---
Noting that the writer's life "life isn't traditionally exciting," Flavorwire offered "10 movies that make writing look incredibly dangerous."

---
Fungible terms for noisome wordsmiths: Mental Floss revealed "11 words that don't mean what they sound like."

---
Joanna Nadin, author of the Penny Dreadful series, chose her "top 10 laugh-out-loud reads for 5 to 8-year-olds" for the Guardian.

---
The Rainbow Book Chair, designed by Chen Liu, "would be really cool in the kids section of a library or a school for a more playful atmosphere," Design Milk noted.
The Writer's Life
Sara J. Henry: Crime in a Cold Place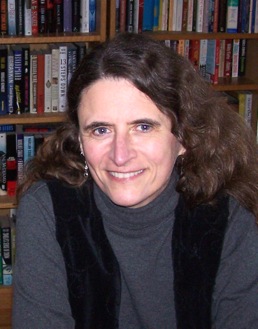 photo: Joseph M. Mascia
Sara J. Henry's first book, Learning to Swim, won several awards and was chosen by the Boston Globe as one of the best crime novels of 2011. Combining thoughtful reflections on relationships and the roles we play in each others' lives with a rock-solid plot, it's a debut novel that reads like the work of a seasoned novelist. Henry's new book, A Cold and Lonely Place (Crown, $24), builds on her debut and takes us further into the lives of characters trying to make sense of events out of their control.
Your main character, Troy Chance, shares your journalism background. How much of her is based on you?
I think in general authors don't like admitting how much of their main character is them, but in this case, the cat seems to be out of the bag. People don't have to know me long to see that this main character is pretty much me.
Or at least a younger me. I moved to the Adirondacks at 26 to become the sports editor for the Adirondack Daily Enterprise, a small paper in an area where sports was a vital part of the community. I knew nothing about sports reporting when I arrived, so this was in many ways my own "learning to swim." There I lived in a big house on Main Street in Lake Placid with a roster of rotating roommates, and after two years quit to write freelance, much as Troy did.
Troy looks like me (more than one person has asked if the person on the paperback cover is me); she dresses like me; she likes computers and bicycles and dogs, as I do, and shares some other traits with me. She can, however, eat things I no longer can, which is possibly why I describe food so lovingly--which very much annoys some readers.
Crime novels are tricky, in ways that other novels aren't--that need for a mystery, that thread of wrongdoing and drama woven into the narrative. Was it challenging to find a new twist, to make the suspense fresh without shoving characters into situations that seem contrived?
You have hit the nail on the head. One friend told me, "It's a good thing you don't write mystery. 'Cause I hate mystery. You write people, and I feel like I know them." Which I find a great compliment--and it is how I try to write, to focus on the people, rather than the events. As the classic suspense novelist Mary Stewart once said, "What mattered to me was not the mystery, but the choice the heroine faces between personal and larger loyalties."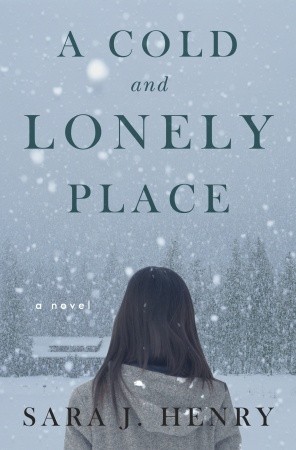 But of course these are crime novels, and it's the crime or the mystery that provides the stage for the characters. And extreme situations let us get to know characters more intimately, more quickly.
The challenge is to weave those threads through the book without sacrificing character (or bogging down in detail--I did a lot of trimming on Learning to Swim). And, as you point out, to come up with situations that don't seem contrived, which is trickier with a "civilian" main character than one who's a detective or PI.
Setting up the first two books was easy enough--I shouldn't admit how readily these opening scenes popped into my head!--but I'm well aware of the Murder She Wrote syndrome. While continually stumbling across dead bodies in a tiny town worked fine for a TV show, it would pretty well doom a character-driven series. What helps is that Troy is now writing magazine articles that require travel, that her brother is a policeman, that she is close to the Canadian detective. Which all give room to a lot of possibilities.
Do you have more books planned for these characters? The way the second flows from the first, it almost seems like you have a grand plan in mind.
I've always planned this as a series, a five- or six-book arc featuring Troy. I don't see it running much longer with her as the central character: her personal growth is a major theme, and at a point she will mature enough emotionally that it would no longer be interesting--or would be supremely annoying if she didn't. I have thought of branching out the series, as Australian author Michael Robotham did, with books featuring other characters: Jameson, the Ottawa policeman; Simon, Troy's policeman brother; or Alyssa, the Vermont journalist. Or a combination thereof. --Matthew Tiffany, counselor, writer for Condalmo
Book Review
Fiction

Wash
by Margaret Wrinkle
Shadow on the Crown
by Patricia Bracewell
Percival Everett by Virgil Russell
by Percival Everett
Mystery & Thriller
Indiscretion
by Charles DuBow
The Burn Palace
by Stephen Dobyns
Science Fiction & Fantasy

A Natural History of Dragons
by Marie Brennan
The Mad Scientist's Daughter
by Cassandra Rose Clarke
Nonfiction
Detroit: An American Autopsy
by Charlie LeDuff
Biography & Memoir
The Real Jane Austen: A Life in Small Things
by Paula Byrne
Fresh Off the Boat
by Eddie Huang
Children's & Young Adult

Scarlet, The Lunar Chronicles, #2
by Marissa Meyer
Hysteria
by Megan Miranda
--- SPECIAL ADVERTORIAL OFFERINGS ---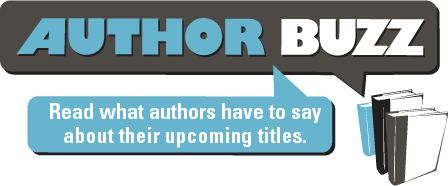 Dear Reader,

When I first set up a "demon graveyard," of sorts, for my Demonica/Lords of Deliverance series, I never imagined that the characters who populated it would become so central to the series. But here we are, following up the Grim Reaper's story with that of his right-hand man, Hades.

Dark, lethal, and a little playful, Hades will take a beautiful, brave fallen angel on a journey that will lead them both to danger and, possibly, love.

Please write to 1001DarkNights@gmail.com to win one of five copies.

http://www.1001darknights.com/authors/2015-books/larissa-ione-hades/




Publisher: Evil Eye Concepts, Inc

Pub Date: 5/26/15

ISBN: 978-1-940887-54-8

List Price: $2.99