Shelf Awareness for Readers for Tuesday, January 3, 2012

Book Candy
Bookish Interior Design
Looking for a bookshelves that might also offer protection from a zombie attack? Stylelist Home featured a bookcase made from sinks. Artist Alex Fethiere of Metalcraft called his creation "useful in a number of post-bookcase scenarios: terrorist attack, GMO crop blight, even zombie apocalypse... when everyone's burned their wooden bookcases to cook food or scare off zombies, you'll still have this to shove against the windows when the hungry hordes come a-knocking!"
---
Apartment Therapy showcased "15 Beautiful Ways to Store Your Books."
---
From the department of "you didn't know you needed one until you saw it" comes a bookcase for your bike, which was featured by Fabulous Web.
Great Reads
Further Reading: Famous Men and the Women Who Loved Them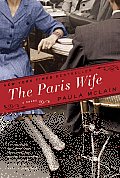 One of the novels appearing on many top 10 lists for 2011 is Paula McLain's The Paris Wife, an exploration of the marriage of Hadley Richardson and Ernest Hemingway. She was his first wife; they were young, it was the '20s, they lived well in Paris on very little money and what could be finer? We see through Hadley's eyes Hemingway's devils: he was a hypochondriac, afraid of the dark, shell-shocked and superstitious--quite the opposite of the usual picture of swaggering machismo. Hadley's time with Ernest gives him a less titanic, more human side. He said near the end of his life: "I wish that I had never left Hadley."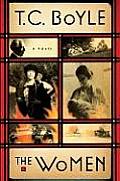 In The Women by T.C. Boyle, we find out what an unregenerate womanizer Frank Lloyd Wright was. He left his first wife, Kitty, and their six children to take up with Mamah Cheney. Next came Miriam, a drug-addicted nutcase who sued him and vilified him in public. Then Olgivanna became pregnant while Wright was still married to Miriam. We know a great deal about how he changed the face of American architecture; here we get a well-rounded view of the man himself.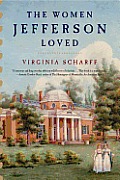 The Women Jefferson Loved by Virginia Scharff gives us Jefferson in the context of his time, whether we like it or not. These days, we see Jefferson's dalliance with Sally Hemings as an abuse of power. His contemporaries would find our attitude extremely jejune. Why shouldn't he bed her?--he owned her. Jefferson had only one wife, Martha, who, interestingly, was related to Sally. He loved Martha but that did not keep him from straying. Maria Cosway, Jefferson's Paris connection, married and Catholic, was available for long afternoons. Sally eventually had seven children with Jefferson, who was a genius at keeping the disparate parts of his life separate. --Valerie Ryan
Literary Lists
Manly Books; 2011 Poems; A Hunger Games Literary Mixtape
Noting that "there's nothing more manly than a guy who reads good books," Flavorwire showcased "10 Mighty Manly Books to Outfit Your Man Cave."
---

For NPR, Tracy K. Smith chose three of her favorite poems from collections published in 2011, calling them works that "challenge the reader's relationship with the every day by casting recognizable features of the world in an eerie new light.
---

A literary mixtape for Katniss Everdeen of Suzanne Collins's The Hunger Games was created by Flavorwire, which noted that Katniss "is a teenage girl, true, but she's a remarkably strong one, who had been taking care of her family long before she was thrust into the forced warfare of the games. Though in the book she has largely eschewed music because it reminds her of the loss of her father, we think she could have benefited from a soundtrack to battle by."
Book Review
Fiction
The Map and the Territory
by Michel Houellebecq , trans. by Gavin Bowd
The World We Found
by Thrity Umrigar
A Walk Across the Sun
by Corban Addison
Mister Blue
by Jacques Poulin , trans. by Sheila Fischman
Smut: Stories
by Alan Bennett
Mystery & Thriller
The Confession: An Inspector Ian Rutledge Mystery
by Charles Todd
Political Science
Pity the Billionaire
by Thomas Frank
Essays & Criticism
Distrust That Particular Flavor
by William Gibson
Health & Medicine
Chubster: A Hipster's Guide to Losing Weight While Staying Cool
by Martin Cizmar
Working Out Sucks! (And Why It Doesn't Have To)
by Chuck Runyon , Brian Zehetner , Rebecca A. Derossett
Children's & Young Adult

Cinder
by Marissa Meyer
Everything You Need to Survive the Apocalypse
by Lucas Klauss
--- SPECIAL ADVERTORIAL OFFERINGS ---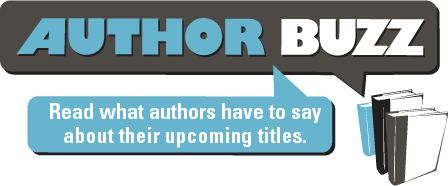 Dear Reader,

When I first set up a "demon graveyard," of sorts, for my Demonica/Lords of Deliverance series, I never imagined that the characters who populated it would become so central to the series. But here we are, following up the Grim Reaper's story with that of his right-hand man, Hades.

Dark, lethal, and a little playful, Hades will take a beautiful, brave fallen angel on a journey that will lead them both to danger and, possibly, love.

Please write to 1001DarkNights@gmail.com to win one of five copies.

http://www.1001darknights.com/authors/2015-books/larissa-ione-hades/




Publisher: Evil Eye Concepts, Inc

Pub Date: 5/26/15

ISBN: 978-1-940887-54-8

List Price: $2.99