Shelf Awareness for Readers for Friday, May 4, 2012
Bookselling News
'An Ice Cream Truck for Books'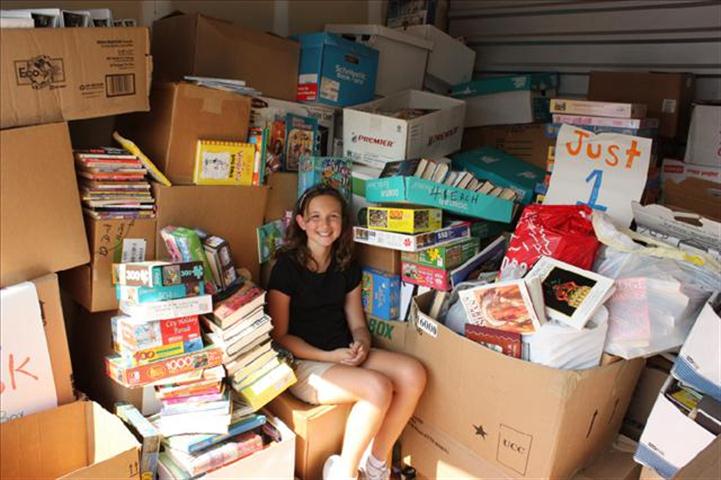 Thanks to a recently donated bookmobile, Just 1 Book, an organization started by 12-year-old Sarah Dewitz and her family two years ago, can hit the road to reach more families in need. The East Orlando Sun reported that Just 1 Book has collected and donated more than 75,000 books to kids "who might otherwise not be able to afford them, set up mini libraries in community and Head Start centers in areas where reading material is more scarce, and created state and nationwide partnerships to expand Just 1 Book's reach."

A bookmobile, however, was Sarah's dream. "I wrote down a list of things I'd like to see with Just 1 Book when it started. On that was an ice cream truck but for books," she said.

After the family discovered the existence of a no longer utilized bus on a county lot last year, they began working to acquire it, an effort that paid off last month when Mayor Teresa Jacobs arranged for the vehicle, which needs some work, to be donated to the cause.

"I can't think of anyone in this county who could do better with a bookmobile than Sarah Dewitz," said Jacobs. "This is the most remarkable young woman.... If we could clone her, we could change the world and even if we don't, she could change the world herself." Give Back Central Florida, a nonprofit organization, has offered financial assistance to fix up the bookmobile.

In August, the Florida Kiwanis Governor "is scheduled to announce Just 1 Book as the statewide service project, which means all 261 clubs in the state will be collecting books and dispersing them to kids in need," the Sun wrote.

"I thought it would take longer for it [Just 1 Book] to catch on and for people to realize that kids want and need books," Sarah said. "People say, 'Oh, kids don't like to read anymore.' They do."
Book Candy
POTUS as Critic; Gentrification; Drink-off; Willie Wonka
POTUS as critic-in-chief: Politico looked at recently released excerpts from an upcoming biography by David Maraniss and noted that "April is the cruelest month, according to T.S. Eliot, but May is proving to be pretty kind for President Barack
Obama's reputation as a literary critic
."
---
Bookcase of the day:
"Do the Lean" with your book collection
if you're in a tipsy mood, Lovely Listing suggested.
---
Urban Book Gentrification Dept.
: In Seattle, developer Craig Skotdal spoke with Book Patrol about his idea to cover an electrical transformer in front of Library Place apartments (and adjacent to the Everett Public Library) with the "Book Stack," a fiberglass installation comprised of seven books that "were chosen to acknowledge themes for urban renewal."
---
House tour, with books
: Apartment Therapy explored an Austin, Tex., flat where the tenants "knew they'd have to work to create a charming home and fit their book, art and media collections into a tiny space."
---
"
Mad Men vs. Game of Thrones: The Drink-Off
" was featured in the Vulture, which noted these two shows have helped "make the Sunday nights of spring 2012 some of the booziest on TV" and tallied "every sip on each series so far this season."
---
Them's fightin' words. Flavorwire showcased "a few of our
favorite author vs. critic dustups
."
---
For
Willy Wonka's Literary Mixtape
, Flavorwire thought "the candy master would listen to a mix of trippy stoner music, weird circus rock and, of course, songs to satisfy his sweet tooth."
A Reader's Life
The Pleasures of Favorite Books
A few weeks ago, I wrote about the pleasures of re-reading, and my mention of Mara, Daughter of the Nile unearthed some die-hard fans of the book. Kathy Borgen wrote, "I too, loved that book, read it at a young age, and kept it for many years while the pages slowly turned yellow. I re-read it not too long ago, and could still enjoy it even now that I am 70. My most re-read book? Pride and Prejudice." Ariel Richardson from Chronicle Books said, "It has long been one of my favorite books, and a favorite re-read. In fact, I have two copies: one that is water worn and well-loved, and another that is slightly less banged-up. I'm also not generally a big re-reader, but Mara is a notable exception... other than my mother, I've never found anyone else who has read Mara!"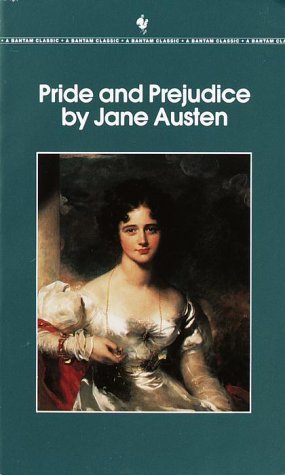 Pride and Prejudice tops the list for sheer enthusiasm. Margaret Devere read it at least every other week when she was a girl--"it was one of the accessible books in my parents' library. I've read it at least 100 times." She has found time, too, to re-read Lois McMaster Bujold, especially Barrayar and Memory. Linda Miller said P&P is the only book she's ever re-read. "And let's not even count the number of times I've watched Colin Firth plunge into the Pemberly pond. As good as Downton Abbey was on PBS this winter, I still find the A&E adaptation in the mid-'90s a hard act to follow." And Kathy M. Johnson never gets tired of any Jane Austen novel or Portrait of a Lady.
Wendy Krauss wrote that the only book she's re-read recently was Extremely Close and Incredibly Loud by Jonathan Safran Foer: "I had read it when it was released, but then my book club was reading it much later and I had forgotten the details. On second read, I loved it even more." When she was younger she frequently re-read Catcher in the Rye. Another modern classic was mentioned by Paulette Schwarting: A Prayer for Owen Meany by John Irving, a book that often turns up as people's "most memorable book" answer. Eileen Cavanagh re-reads Henri Nouwen's Genesee Diary, saying it's like a mini-retreat.
One of my favorites (and a popular book World Book Night giveaway) is The Absolutely True Diary of a Part-time Indian by Sherman Alexie. Beth Asigri said, "This book is, I think a teen book BUT... I never had so much fun and feeling; the truth of living expressed in this book is tremendous!" Beth also listed seven more books including two by Thomas King--Truth and Bright Water and Green Grass, Running Water--and Rabih Alameddine's The Hakawati. But the Alexie is "the dearest to my heart!!" As it is to many.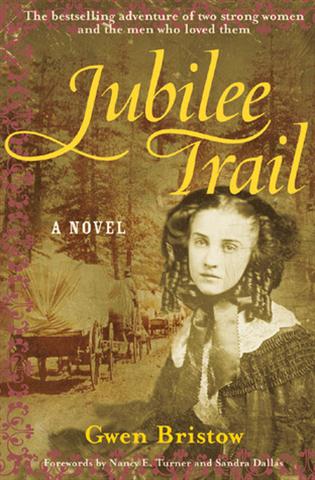 Mike Sylvester pulled out an oldie with Richard Bach's Illusions: The Adventures of a Reluctant Messiah--"a great reread. Also a great book to use as a foundation of one's philosophy." And John Kennedy Toole's A Confederacy of Dunces "takes me back to my times at Tulane, and education in New Orleans." Jubilee Trail by Gwen Bristow was a favorite of both Stephanie Varga's and her mother's: "I have since turned my daughter on to it. We would compare people we encountered to characters in the book, like other people would compare them to their favorite TV characters. Since my mom passed on I re-read it every few years to revisit my old friends, and my conversations about them, with my mother. I'm always a sucker for pioneer stories, and the female characters are incredibly independent and uncompromising. All that, and early Los Angeles history too."
Jill Stephenson is a fan of Elizabeth Peters, Laurie King and Diana Gabaldon. She has just started re-reading Peters's Vicky Bliss books saying, "Better than comfort food. Or at least as good." Annie Carl loves to re-read. "It's sort of like sitting down with an old friend and talking about the regular things, only you're a year older, a year wiser. I get something new out of each re-read, something I missed before in my wild sprint to get to the end. And it always seems a wild sprint to suck up every detail because I get to the end much too soon! Besides the obvious Harry Potter and Hunger Games books, I also enjoy re-reading the Abhorsen trilogy by Garth Nix, Rain Village by Carolyn Turgeon, Women of the Silk by Gail Tsukiyama, The Neverending Story by Michael Ende, The Scorpio Races by Maggie Steifvater, and many others. I couldn't possibly name them all. Every good book I read, I want to read again and again!"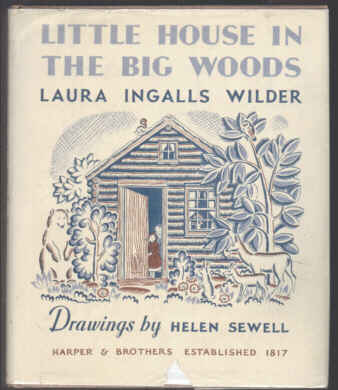 When I read the e-mail from Janet Snyder, I literally smacked my forehead. How could I have forgotten to mention the books that I have almost memorized? The Laura Ingalls Wilder books! Snyder said, "In 2003 I was living all alone in a house on 35 acres at 8,500 feet in the foothills just West of Denver, Colo., when we had a massive March blizzard. I got out the group of books set in De Smet, South Dakota, especially The Long Winter, and enjoyed the shared feelings of being isolated because of feet of blowing snow." She also likes the Betsy-Tacy books. "As an adult I searched for and purchased a complete set of the Betsy-Tacy books. They were such a part of the summer joys in my grade school and beyond years. Even now it is joyful to journey back in time. I'm not sure that real life in those times was really as joyful and 'simple' as the books make it appear but still they reflect a time in American History that should not be forgotten." Her other compete book sets are by Laurell Hamilton and Jean Auel, and her newest favorite author is the fabulous David James Duncan. "The Brothers K is especially meaningful this spring because my Colorado Rockies Baseball team just made Jamie Moyer, at age 49, a starting pitcher. Jamie, like 'Papa' Chance, has an unusual pitching style. And Duncan's 'garden angels' in The River Why really made a profound impact on me."
Why do we re-read? It brings us comfort and joy, yes, but so often the message of the book changes as our lives change. Reading Jane Austen at 15 is not the same as reading her at 35, or 55. Many books won't hold up as we get older, but for the ones that do, we are so very thankful. --Marilyn Dahl, book review editor, Shelf Awareness
The Writer's Life
Veronica Roth: Full of Surprises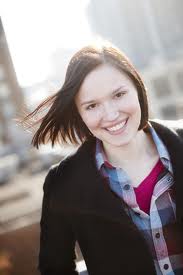 We caught up with Veronica Roth on Tuesday while she was in New York City for the launch of Insurgent (Katherine Tegen/HarperCollins, $17.99), the second book in the planned trilogy she began with Divergent, her debut book. She confesses she'd most likely choose the fearless Dauntless faction, if she had to pick one, just like her heroine and narrator, Tris Prior. She makes a few other confessions, too, though we promise no truth serum was administered.
With Divergent, you mentioned the factions were inspired by the way teens as well as adults form cliques and categorize people. Were there developments in Insurgent that surprised you?
Definitely one of the things that has surprised me most is the way the characters continue to form new boxes. They even come up with new names for the new groups they form. You'd think they'd be less inclined to form groups [after the events of Divergent], but I think it's what we do as humans.
It's refreshing that there's no love triangle in your series.
It's not that I don't like a good love triangle. But sometimes it's a default for a tension, when relationships become slightly more boring. I challenged myself to find tensions in a new relationship with more complications. I see Tris and Tobias developing like a real couple.
In Divergent, Four tells the initiates, "Cowardice is the failure to act in the midst of fear." When they're attacked in Amity and Tris can't shoot, Tobias seems almost angry when he confronts her about it later.
Tobias thinks Tris is stronger than she is. He has unreasonable expectations for her sometimes. The book is very much about guilt and grief for her. She couldn't touch the gun until she forgave herself [for a death she caused]. She takes all these crazy risks because she loses sight of the importance of her own life.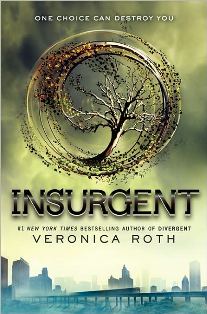 We gain such insight into the factions in this book--Candor has its truth serum and Amity has its peace serum.
Amity's all about subterfuge. I think I say something about Candor commenting on Amity: "They'll always lie to keep the peace."
Tris recites that rhyme about how "Dauntless is the cruelest of the five" as she surveys the wreckage of the traitor Dauntless.
I didn't expect her to have such a cruel streak. But I think it's one of her greatest flaws. She is pretty selfish even when she's trying to be selfless. I think book two really brings out her unlikable side. It's difficult for readers, I think, but it was also difficult for me as a writer. Yet it was important. I've been around grieving people, and it's tough to be around people who are going through that kind of inner battle.
We see Tris and Four gaining equality with the adult faction leaders in this book. In your mind, was there a point when they begin to even out the power?
I remember a point as a teenager when adults started talking to me as a peer. Suddenly, because consequences are so dire, Tris inserted herself and she's treated as a peer by the adults because of her actions. Tris decided to take that spot, and so does Tobias. And they have to deal with the consequences of that. Right before they go into Candor headquarters, Tris thinks, "I can fade into the background and let other people fight this." She makes that choice, and it's a pivotal moment for her.
Truth takes on an even greater complexity in this book.
Tris says something about how the truth can change everything--because it does in Divergent, when she found out what the Erudite were planning, and what her mother was doing. I think she feels crazy throughout much of this book, going after the truth. It's more important than anything else that's going on.
Did the plot of Insurgent surprise you?
I knew where Insurgent would end. But the rest of the book came out of nowhere. The first draft is what I'd planned. But then I scrapped it and wrote the book. The second draft was full of surprises. The truth serum in Candor, everything at the Erudite compound. This, more than anything I've written, was totally out of left field. But I'm happy with what happened.
Is it the same process for book three? Do you know the ending?
I have no idea how it's going to end. I know how it starts and a bit of the middle. I figure if it surprises me, it will surprise other people. I keep myself in the dark until I get there. --Jennifer M. Brown, children's editor, Shelf Awareness
Inklings
Why Me?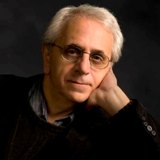 Given that I'm a tenured professor at rural Virginia Tech, where I direct the MFA program in creative writing, I suspect some readers will wonder what I'm doing writing a prequel to The Godfather, an urban novel full of characters more comfortable in a Brooklyn social club than a college classroom.
Well, first, I came to academia relatively late. I was raised on Ainslie Street, in Williamsburg, Brooklyn, which at that time was a working-class, Italian neighborhood. My father was a house painter and my mother was a seamstress. I'm Italian, and I grew up on the streets of Brooklyn surrounded by other Italian kids with tough fathers and tougher mothers--so I know a few things about urban Italian family life. I lived in Brooklyn until I was 13, when my father moved us out to Long Island. When I finished high school, I went to college at SUNY New Paltz (the kind of college where working-class kids can get a good, affordable education). After graduating, I spent almost a decade working odd jobs, including a three- or four-year stint as a farmhand and a groom for standardbred race horses. I worked briefly as a trainer of standardbreds at Monticello Raceway in upstate New York, where I was quickly schooled and sent packing by the pros. It was after that experience that I went back to grad school and started on my current academic career. I think it's fair to say that I haven't led an insulated life.
Beyond those issues of personal biography, though, I was drawn to writing The Family Corleone because I was interested in the material Puzo explores in The Godfather. Those relatively few readers familiar with my writing will know that questions of violence and corruption come up frequently in my work. I'm especially interested in the monster beneath the mask of civility--and Puzo's characters, Luca Brasi in particular, gave me plenty to material to explore in that regard.
My agent, Neil Olson (who also represents the Puzo family), knows my work thoroughly. It's because of him that this project came my way. He always felt that my interests as a writer and Puzo's interests overlapped. Now that I've completed the novel, I see that he was very much on target. As for everyone else, we'll have to wait and see if they agree--but the fact that I'm a professor shouldn't give readers pause. I was a Brooklyn street kid and a factory worker, farm worker and laborer, before I went back to school to study literature and writing--and I drew on all my experience to write The Family Corleone.
Literary Lists
Memoirs About Moms; Crazy Cat Lovers; Sporting Life; Architecture
Homework assignment for an upcoming holiday: Flavorwire recommended "10 of the best memoirs about mothers."

---

Cat Lit 101: Cracked.com highlighted "8 books that prove cat lovers are insane."

---

The sporting life for readers:

"Keen reader" Roy Hodgson, the new head of England's national soccer team, chose his six favorite novels for the Telegraph and explained "why he might turn to them when the going gets tough."

Shehan Karunatilaka, author of Chinaman: The Legend of Pradeep Mathew, chose his top 10 cricket books for the Guardian.

---

For its selection of "10 beautiful buildings inspired by famous books," Flavorwire looked for structures either "inspired by particular novels, stories, or a writer's entire oeuvre."
Book Review
Fiction

The Folded Earth
by Anuradha Roy
The Singles
by Meredith Goldstein
Temptation
by Douglas Kennedy
Helen Keller in Love
by Rosie Sultan
Science Fiction & Fantasy
The Mongoliad: Book One
by Neal Stephenson , Greg Bear , Mark Teppo , E.D. deBirmingham , Erik Bear , Joseph Brassey , Cooper Moo
Food & Wine
The Gardener and the Grill
by Karen Adler , Judith Fertig
Biography & Memoir
Who Is That Man? In Search of the Real Bob Dylan
by David Dalton
Falling for Eli: How I Lost Heart, Then Gained Hope Through the Love of a Singular Horse
by Nancy Shulins
Health & Medicine

The Cure for Everything: Untangling Twisted Messages About Health, Fitness, and Happiness
by Timothy Caulfield
Born with a Junk Food Deficiency: How Flaks, Quacks, and Hacks Pimp the Public Health
by Martha Rosenberg
Children's & Young Adult

The Wicked and the Just
by J. Anderson Coats
Martin on the Moon
by Martine Audet , trans. by Sarah Quinn , illus. by Luc Melanson
Mrs. Noodlekugel
by Daniel Pinkwater , illus. by Adam Stower
SOLITUDE CREEK
by Jeffery Deaver
ISBN-13 978-1455517152
Grand Central Publishing
5/12/2015
#4 in the Kathryn Dance Series


an exclusive interview with
NYT bestselling author Jeffery Deaver
SOLITUDE CREEK is the fourth in the Kathryn Dance series, following the amazing, XO. What's in store for Dance this time around?
Oh, mayhem, chaos, and terror, of course! In this novel, Kathryn gets busted down to "buck private" for making a serious mistake during an interrogation; she's relegated to civil work for the CBI, like checking health certificates and bottle deposit receipts. But you can't keep a strong woman down and she secretly runs an investigation on a villain obsessed with turning people's panic into a weapon.
THE BIG THRILL caught up with Deaver to talk about mayhem, chaos, and of course, SOLITUDE CREEK. Read about it here.

ALSO FEATURED ON THE
the big THRILL…
RUINS OF WAR by JOHN A. CONNELL: It took a decade, four defunct novels, and countless rejections before Connell landed a publishing deal. But the hard work and determination paid off. His novel, RUINS OF WAR—a unique, historical thriller set in postwar Germany—is already garnering national acclaim. And Connell, well, he's considered a debut-to-watch. Read about him in THE BIG THRILL.
THE TAPESTRY by NANCY BILYEAU: As a trained Journalist, whose editorial credentials include Rolling Stone and Entertainment Weekly, Nancy Bilyeau understands the value—and importance—of a well-researched novel. Particularly in the case of her Tudor-inspired thrillers. For THE TAPESTRY, the third book in her bestselling Joanna Stafford series, Bilyeau pits her protagonist against none other than King Henry VIII. Check it out in THE BIG THRILL.
THE SHADOW CARTEL by LAYTON GREEN: International man of action, Dominic Grey, has fought cults and criminals all over the globe. In his next escapade, he takes on THE SHADOW CARTEL. We recently sat down with Dominic's creator, Layton Green, and asked the world-traveler-turned-bestseller about his journey to the top of the bestseller list and where he plans to go from here. Catch the whole interview in THE BIG THRILL.
STONE COLD DEAD by JAMES ZISKIN: A taut tale of mystery and suspense that is at once a reminder of how a sleuth got the job done in the era before CSI and an antidote to nostalgia, James Ziskin's STONE COLD DEAD is just too cool to miss. Read all about it in THE BIG THRILL.
DYING BRAND by WENDY TYSON: In the third installment of Wendy Tyson's Allison Campbell mysteries, Campbell ends up investigating the brutal murder of her former boyfriend. As her hunt for truth reveals each secret, Campbell's past and present collide, in a mystery that is not just deadly, but the most personal yet. Get the full scoop on DYING BRAND in THE BIG THRILL.