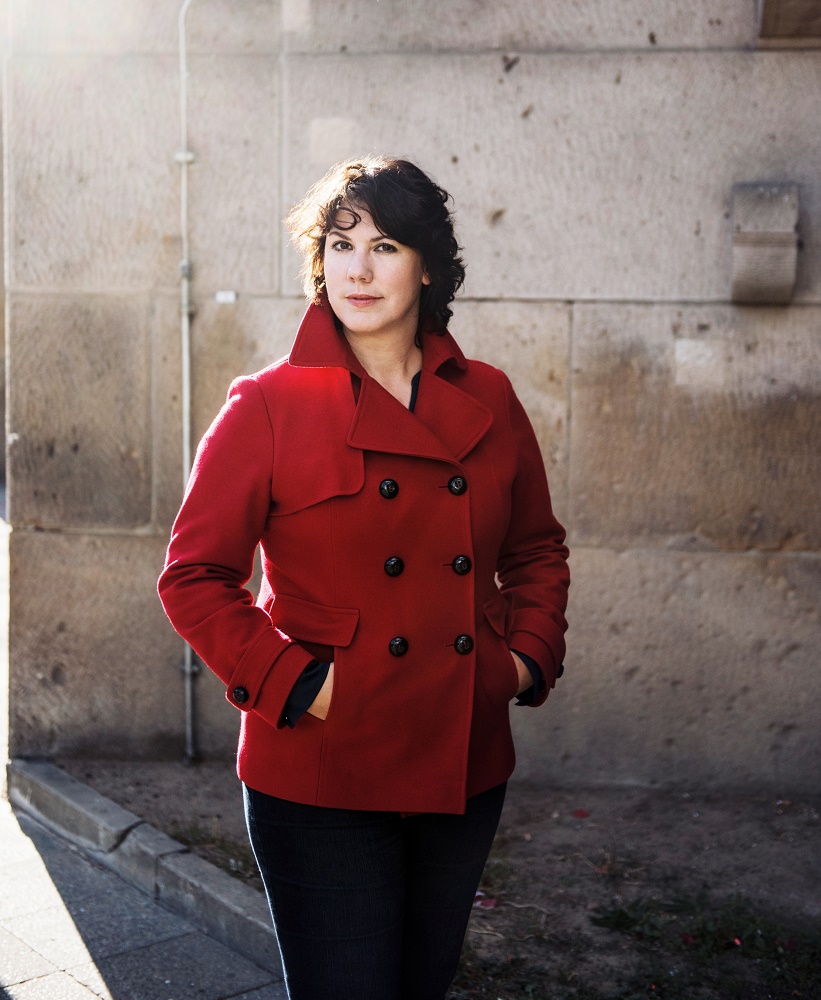 photo: Urban Zintel
Nina George is the author of the bestselling novel The Little Paris Bookshop, a story about how books have the power to change destinies. She also writes (in German, with her husband, Jens "Jo" Kramer) a mystery series set in Provence under the pseudonym Jean Bagnol; has written science thrillers as Nina Kramer; and many titles about love, relationships, Eros and femininity as Anne West. In her 27th book, The Little French Bistro (see our review below), George tells the fictional story of a 60-year-old German woman's quest for reinvention and self-discovery.

Why use the word "little" in the titles of both novels?

In every language, my books have totally different titles. Every market has its own rules. And let's face it: I like to write intimate stories, set in a specific place--because the place is a sort of secret protagonist. Every landscape, every room has its character, which helps me to describe certain emotions and cultural attitudes.

Both "little" books are journey stories. What did you learn about yourself in taking the journey to write these novels?

I love to tell "road stories." The art of developing a "quest," the searching and finding, is one of the oldest ways to create legends. You have to move on--our own, real lives are daily-quests, too. With The Little French Bistro, I found my writing voice. I had nearly 18 years of practice in professional writing, but with Marianne (the protagonist of The Little French Bistro), I reached the magical point of telling the story just exactly the way it wanted to be told. A story finds its way to a writer in different ways. When I found the tale of Marianne, it all started with her "getting lost at the end of the world." And like Marianne, I also found my home--at the "end of the world."

That "end of the world" reference is to Kerdruc, the setting of this novel.

Yes, Kerdruc is a very, very small village in the "Commune Nevez," which is part of the Region Cornouaille in the Department Finistère in the State Brittany (Bretagne) of France. Some call it a place at the "end of the world."

How did you discover Kerdruc?

Years ago, my husband and I traveled without any GPS, and one day we ended up at the Port of Kerdruc. It was like a slap in the face: I had the idea to develop a setting right then and there.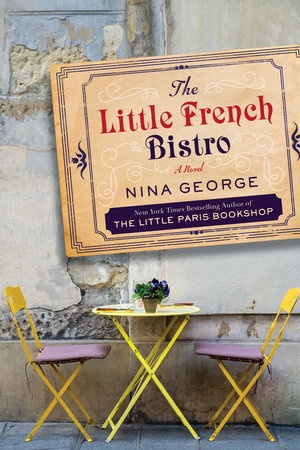 You divide your time between Berlin and Brittany.

Brittany is the place where I feel at home. I belong to the sea, the beauty of the nights; I feel familiar with the savage seashore, the stones and the stolid nature of Bretons.

Did that Breton sensibility spark the idea for this story?

The idea was born when I noticed a group of older people hanging around in a Bar Tabac on a Monday morning--drinking, chatting, enjoying their friendship and their time left together. I wanted to tell a story about older people and why they are still together--is it friendship? Is it love? Is it just home? What is necessary to do in your own life to find the exact place that is meant for you?

Is that why you chose to create Marianne--the protagonist of The Little French Bistro--as a 60-year-old, as opposed to someone younger?

Modern literature often ignores older people in the autumn of their lives. At 60 years old, the layers of your emotions, your memories, and also the cage you have built up around you, are more complex.

Community is the centerpiece of both "little" books.

Our memories are made of the people we've spent our time with. Life is not about what you get. Not your career or success. It's about who you choose to spend your short time on earth with: friendship--short or long-term--love, an encounter with a stranger on a train by night....

What research was necessary to tell this story?

For several weeks, I traveled through the Finistère; watching, listening, visiting forests and chapels, feeling the loneliness and freedom of this part of old Europe, learning how to cook like the Bretons.

Cooking and gastronomic delights are backdrops of the novel. Are you a cook?

Bah oui! I was raised in a family of cooks. For me it is normal to get something good on the table--to please me, to please the one I love. And I really love to take care of guests. One day, I will open a guest house with a fine kitchen and a library in each room.

How has your life changed since the success of The Little Paris Bookshop?

It took me 20 years to become famous "overnight"... but those years help me to stay humble today. No one tells you beforehand that it is even harder to write another successful novel after having a bestseller. The success also makes it easier for me to support others. The royalties allow me to advocate for authors' rights, for women in literature and to defend those whose voices are silenced. We have to care for the world and the future.

Will there be another "little" book?

I am working right now on a new novel, my 28th, which asks the existential question: Did I become (the woman) who I could have been? It will be based in Brittany again in an endless summer, an intimate play between two women and two men. --Kathleen Gerard, blogger at Reading Between the Lines