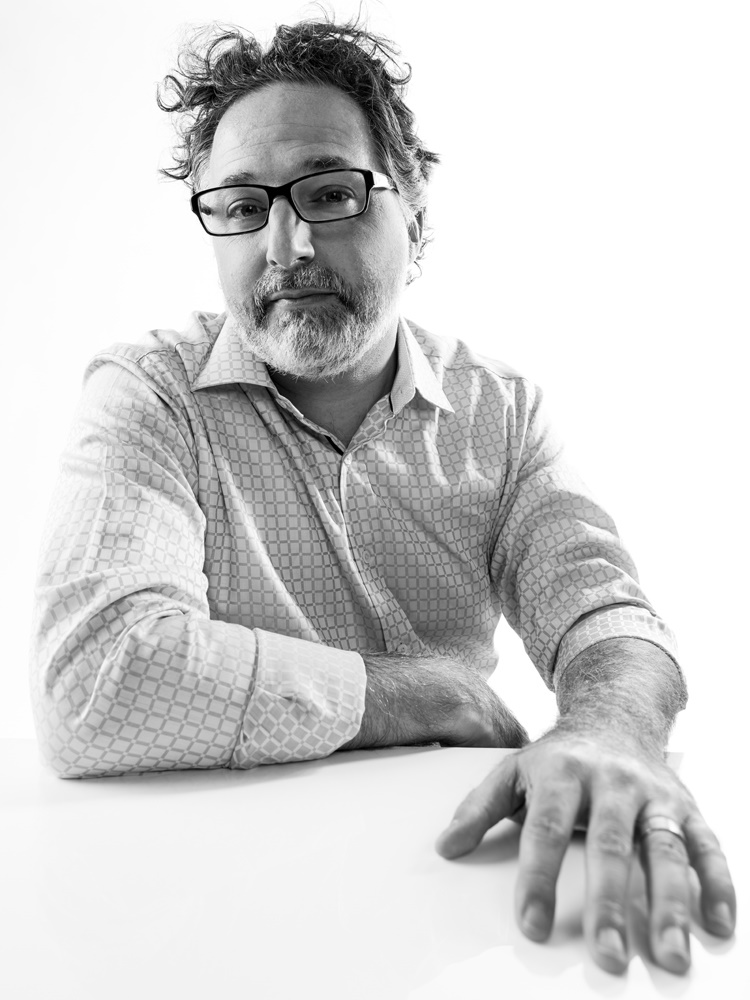 photo: Jason Madara
"It doesn't fit into an easy niche," said Paul Madonna, cartoonist, creator of the comic strip All Over Coffee and author of the novel Close Enough for the Angels, available now from Petty Curse Books. Madonna's first novel tells the story of a failed artist who has been a "one-hit wonder twice over." The book explores the nature of the creative process and is a blend of artistic media, with more than 100 ink-on-paper illustrations of locations in China, Japan and Thailand interspersed throughout the novel.

"It's not a graphic novel, it doesn't come from the comic world," explained Madonna. His comic strip, which ran in the San Francisco Chronicle from 2004 to 2015 and was published in two collections by City Lights Booksellers & Publishers, was likewise a sort of hybrid, blending poetry and ink-on-paper drawings in the conventions of a comic strip. He added that for much of his career, he has been creating things that "no one knows what to call."

At the heart of Close Enough for the Angels is Emit Hopper, who found sudden, fleeting success first as a musician in the 1980s and then as a literary darling in the 1990s. Twenty years on, he is the owner of a laundromat and has largely given up on his creative dreams. The story opens as Emit's lover Marie has been missing for more than a year. He takes a sudden journey to southeast Asia, and from there the narrative jumps between different stages of Emit's life and career while he unravels a mystery tied to a personal tragedy. The illustrations sprinkled throughout the novel, meanwhile, don't simply summarize scenes in the text.

"In a classic illustrated novel, you read on one page a scene of two people sitting at a cafe with the sun setting. You turn the page, and there is a picture of two people at a cafe with the sun setting out the window. That to me is redundant," said Madonna. He explained that the drawings in his book are a distinct part of the story, and though they are paired with the text in a tonal, emotional way, they don't simply replicate what the reader has just read.

"It's not obvious why we're reading this chapter and seeing this image," he said, adding that figuring out why a particular image is tied to a particular part of the text is something of a small puzzle for the reader to figure out.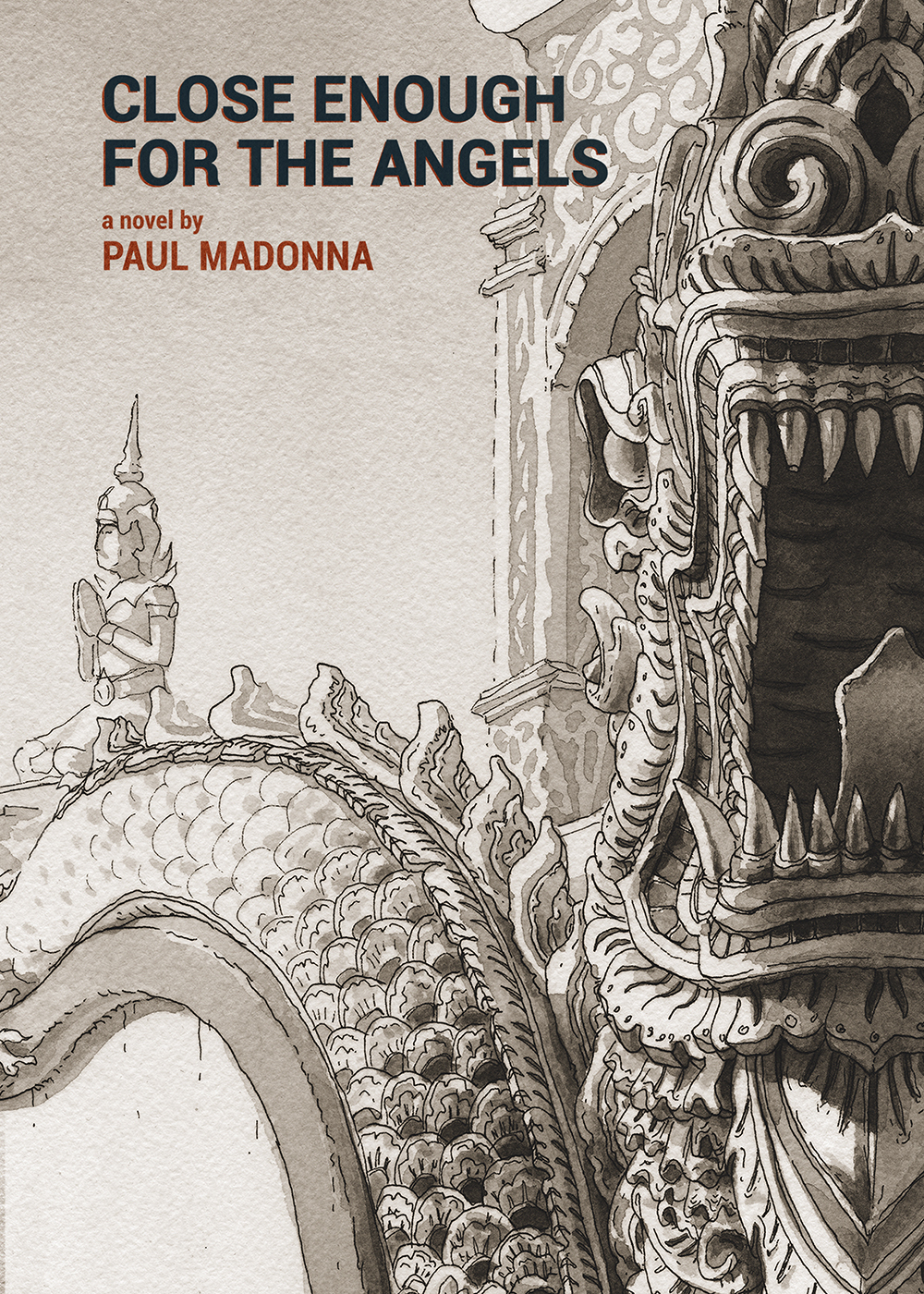 Madonna began working on the project in 2010, and what he thought would be a two-year project turned into a six-year project. He first visited southeast Asia in 1999, and after falling in love with the region, "vowed to myself I would always go back and make something there." When Madonna was in the process of publishing his first All Over Coffee collection, he initially had a hard time of it, with publishers saying they loved his work but wouldn't publish the book because they thought it was regional and would sell only in the Bay Area. While most of the art in All Over Coffee did feature San Francisco, Madonna found that label frustrating, because he was receiving letters from and shipping art to readers all over the world. City Lights, which Madonna said understood that his work would have wider appeal, eventually published All Over Coffee and its follow-up, Everything Is Its Own Reward, but even though the latter collection featured drawings of more than a dozen cities, it was still considered by many to be a "San Francisco book."

"That frustrated me," remarked Madonna. "I decided the next one was not going to be a San Francisco book."

When it came to publishing Close Enough for the Angels, Madonna once again had some difficulties. He recalled that conventional publishers shied away from the large number of images in the project and were daunted by how expensive it would be to produce, and publishers more experienced with graphics did not want to take on a novel. He eventually decided to create 50 handmade copies of the book, to be sold as high-price art objects. Spurred on by that success, and while discussing the project over lunch with friend and Abrams Books sales representative Andrew Weiner, Madonna and Weiner decided to publish the book themselves. They created a two-person publishing company, Petty Curse Books, with one project: Close Enough for the Angels.

"It was a really interesting process," said Weiner. "The challenge was to find someone who could accommodate a single book." Weiner and Madonna found their way to Graphic Arts Books and Publishers Group West. Graphic Arts Books will distribute Close Enough for the Angels and host the book within its catalogue, and Ingram Publisher Services sales reps voted to have art from the book featured on the IPS catalogue cover. Added Weiner: "It's been a really great working relationship with them."

Madonna has no shortage of future plans: his first solo museum show is opening in 2018, and for that he's writing an autobiographical book about the creative process, and he's been meaning to do a third All Over Coffee collection for a while. And if Close Enough for the Angels proves popular, he has two more books about Emit Hopper in mind. Said Madonna: "The hope is it will get enough attention and interest, so that I can continue running with those next two books." --Alex Mutter