Moved by a groundswell of concern about Trump administration policies, many bookstores and publishers are reacting with recommended reading lists, special displays, new titles and more.

This past Friday, Greenlight Bookstore, with two locations in Brooklyn, N.Y., sent an e-mail to customers highlighting a list of "Books for Our Times," 23 titles that "can provide historical and contemporary context, suggest actions and strategies, and offer hope." The books range from 1984 by George Orwell to an introduction to the Koran, The Unwinding: An Inner History of the New America by George Packer, What We Do Now: Standing Up for Your Values in Trump's America, Hope in the Dark by Rebecca Solnit and Supreme Court Justice Sonia Sotomayor's autobiography.

As the store noted, in part, "The world is more complex than ever, and things are happening and changing so fast. As we work with our publisher partners and learn from you, our customers, we're able to highlight some of the books that are vital right now."

In addition, Greenlight noted that it "offers not only access to ideas, but a safe and welcoming space for discussion and connection. This means that we don't endorse political parties or candidates, but also that we practice a politics of inclusion, offering room for voices that are often unheard, and supporting resistance of bigotry, oppression, and other threats to our shared humanity.

"Whether they are access to information or escape from the world, books play a vital role in our lives and we thank you for letting us be a part of it. These books are only a beginning, and we hope you'll come in to the store and talk to us about where to go from here."

---

In a similar vein, in the wake of the election, City Lights bookstore, San Francisco, Calif., created a new section in the store called "Pedagogies of Resistance," with an "evolving" list of more than 100 titles designed to be "an educational course in revolutionary competence." See the full list here.

---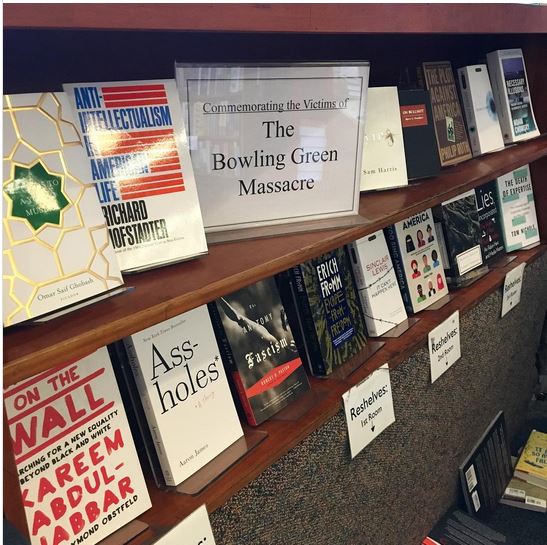 Some booksellers have had fun with displays of current events books. The Harvard Book Store, Cambridge, Mass., put a sign reading "Commemorating the Victims of the Bowling Green Massacre" in a section of books that include Anti-Intellectualism in American Life by Richard Hofstadter, It Can't Happen Here by Sinclair Lewis and The Plot Against America by Philip Roth.
---
Grass Roots Books & Music, Corvallis, Ore., is working with a customer, Seema Bharwani, who has solicited donations from friends to purchase picture books featuring Muslim and/or Middle Eastern characters and culture to donate to local kindergarten-through-second-grade classrooms so that local children from Muslim and/or Arabic-speaking families can see themselves reflected in the books they read at school.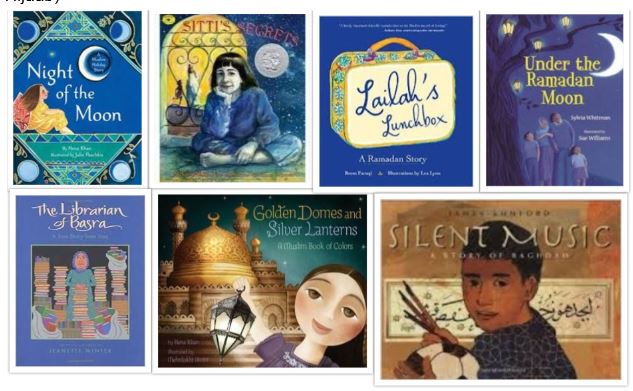 Some of the titles on Grass Roots' list.
Tiffany Harlan, manager/co-book buyer, wrote that she considers "the project as an essential way for all children in our community to learn about Muslim and/or Arabic-speaking cultures and people (including their classmates), appreciate diversity, and develop empathy for others. Beyond wanting to donate the books to local classrooms, Ms. Bharwani also wanted to buy local, rather than order from Amazon."

Harlan noted that the store and Bharwani are ordering multiple copies of seven titles, and the store is "extending more than our usual educator discount to stretch her dollars and provide more books."

Harlan added that she and Bharwani were already working on the project when President Trump issued his executive order banning travel from seven Muslim-majority countries. "Suddenly, an important project became an imperative one!" she commented. "One that we feel could be replicated in communities around Oregon, the Pacific Northwest, and hopefully the whole country."

---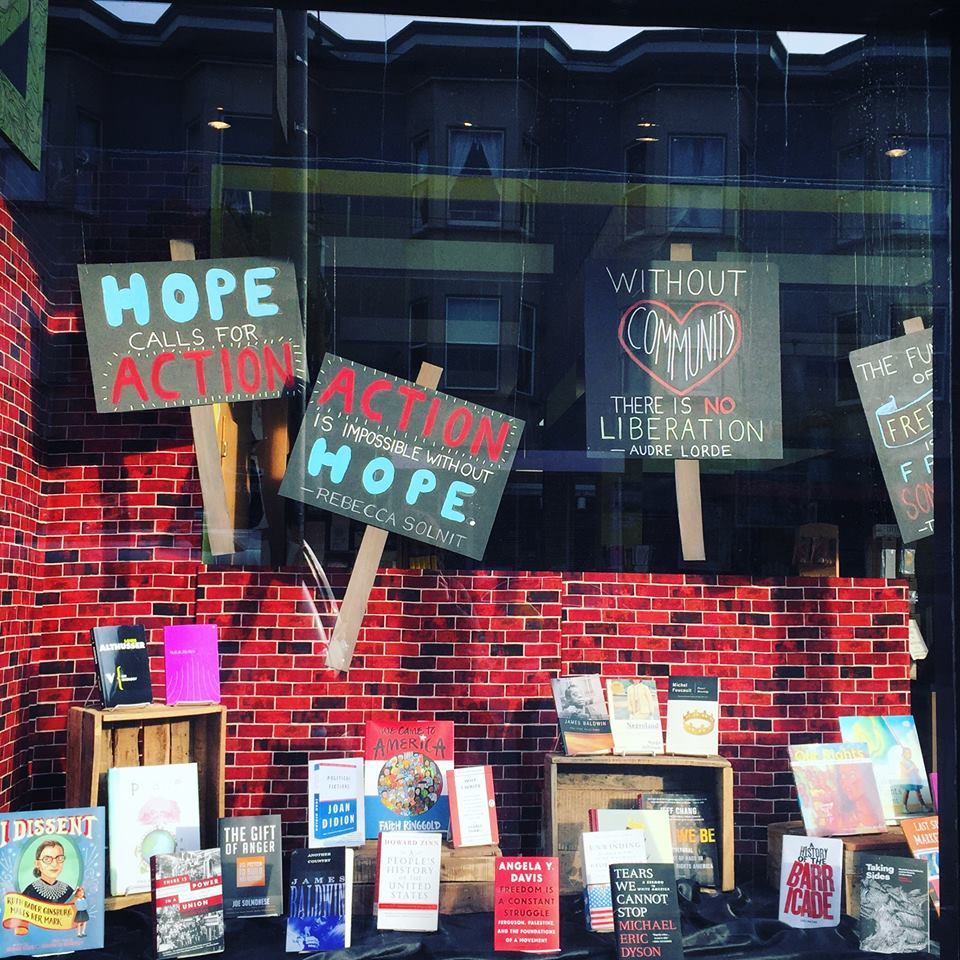 Window display at the Booksmith, San Francisco
Last week, a "mystery benefactor" began an unusual phenomenon of buying many copies of a book to be given out free by bookstores. It started at Point Reyes Books in Point Reyes Station, Calif., then spread to the Booksmith and Green Apple Books, San Francisco, and Diesel in Oakland, according to the San Francisco Chronicle.

At the Booksmith, the benefactor bought 50 copies of 1984 by George Orwell, a bestseller again in recent weeks. The store's sign read "Read up! Fight back! A mystery benefactor has bought these copies of 1984 for you if you need one." The books were gone within a few hours.

Several other anonymous benefactors made similar gestures, buying copies of The Handmaid's Tale by Margaret Atwood and In the Garden of Beasts: Love, Terror, and an American Family in Hitler's Berlin by Erik Larson to be distributed for free in the store. At the other stores, another title given away was The Fire Next Time by James Baldwin.

Booksmith co-owner Christin Evans told the San Francisco Chronicle that the book donations were a "fruitful, constructive form of resistance," adding, "This has become a way for bookstores to play a role in this political climate. Bookstores believe greatly in the power of the written word to help inform, educate, inspire, and persuade."

---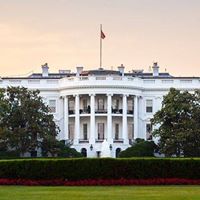 A campaign launched by a Facebook group called Leaders Are Readers aims to "bury the White House in books on Valentine's Day!" As the Huffington Post put it, the idea is to protest "by sending the president mountains of his least favorite form of entertainment."
The group is asking participants to "buy a book you think President Trump should read at your local indie bookstore or favorite book purveyor"; inside the book write a note "either explaining why you chose the book, and/or promoting an issue you care about"; and send the book on Valentine's Day, so that the books arrive "roughly at once en masse." The group also recommends sending books separately to add to the pile. "Extra credit: for each book you send the White House, buy an extra one to donate to a worthy cause, like a local school or library."
Besides protesting, the effort aims to "share our love of literature and hopes for a better world" and "support local bookstores and the publishing industry."
---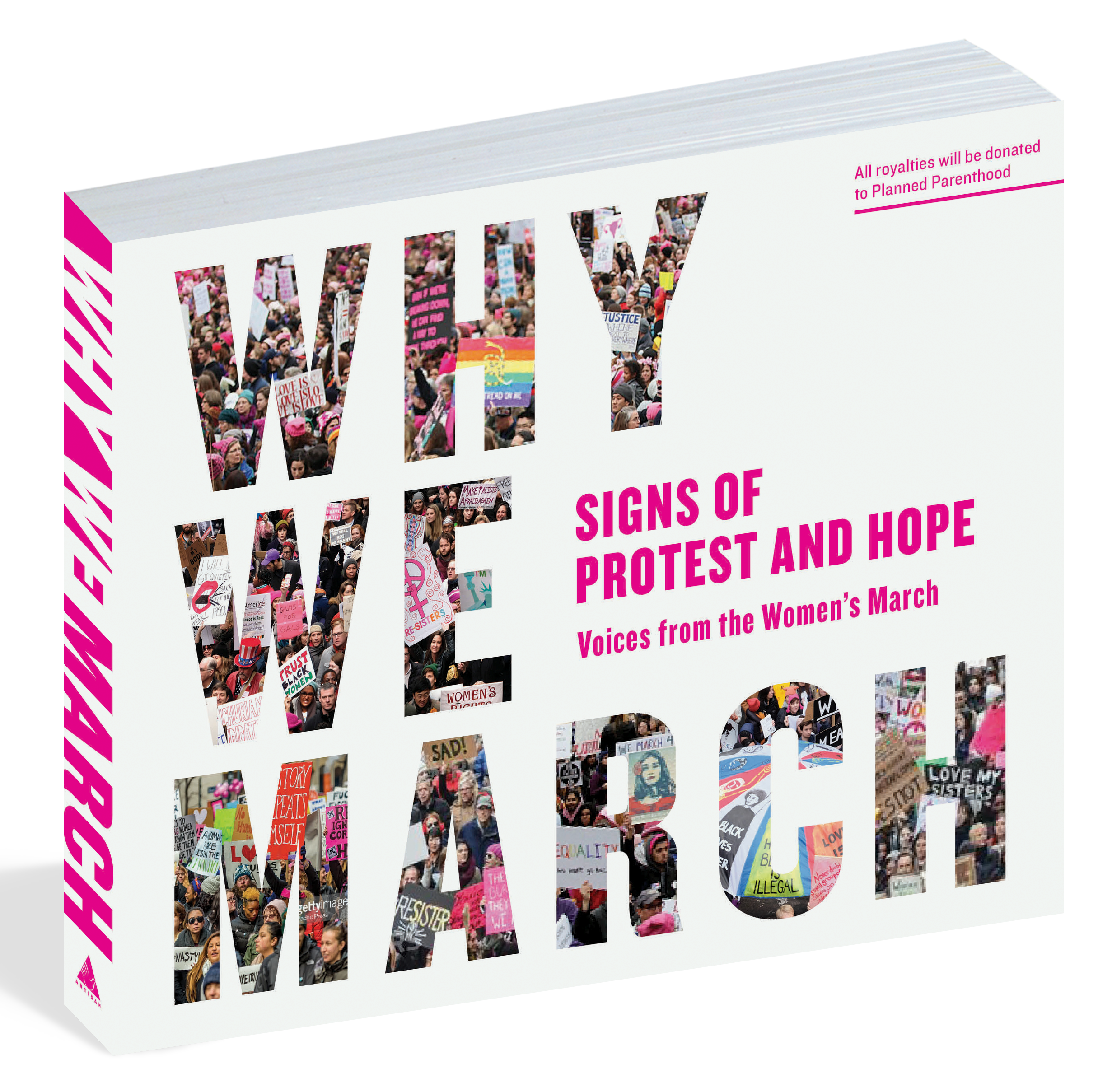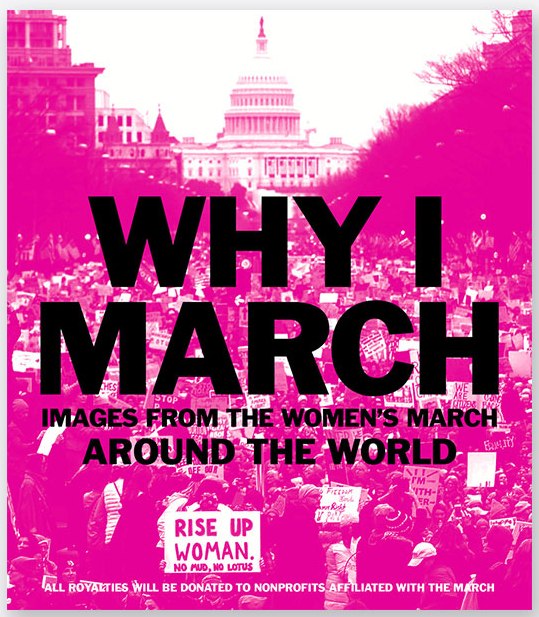 Two publishers are coming out with books about the January 21 Women's March, which drew an estimated five million people around the world.

On February 21, Abrams Image is publishing Why I March: Images from the Women's March Around the World, featuring 350 photographs from marches on all seven continents, many of which were provided by Getty Images, a partner in the project, as well as a resources guide for activists who want to keep the momentum going. Abrams, which will donate all royalties to nonprofits affiliated with the march, said it's publishing the book "to honor the movement, give back to it, and promote future activism in the same vein."

On March 7, Workman's Artisan division will publish Why We March: Signs of Protest and Hope: Voices from the Women's March, which highlights 500 of "the most powerful, uplifting, clever, and creative signs from these marches." Among the signs: "Make America Think Again," "Build Bridges, Not Walls," "Girls Just Wanna Have Fundamental Rights," "Love Trumps Hate" and "A Woman's Place Is in the Resistance." The book aims to be "a source of hope for women from all walks of life and a meaningful gift for Mother's Day and graduation." Artisan will donate all royalties to Planned Parenthood.
---
For its part, Prometheus Books has noted that it has long specialized in books on "critical thinking, advancing the practical application of science, reason, and logic" since its founding in 1969. "As a public service," Prometheus has put together a list of 31 books that encourage "critical thinking, science literacy, and other subjects that are vital resources in Trump's America." It added, "One of the most troubling aspects of Donald Trump's White House is the assault on fact-based knowledge... This reluctance to acknowledge facts as distinct from opinion, assumption, or disputable information is unprecedented--and dangerous to an informed democracy. Now more than ever, people must be wary of fake news, misinformation, and so-called 'alternative facts.' The need for clear and critical thinking skills has never been more vital." The No. 1 title on the list: Think: Why You Should Question Everything by Guy P. Harrison.