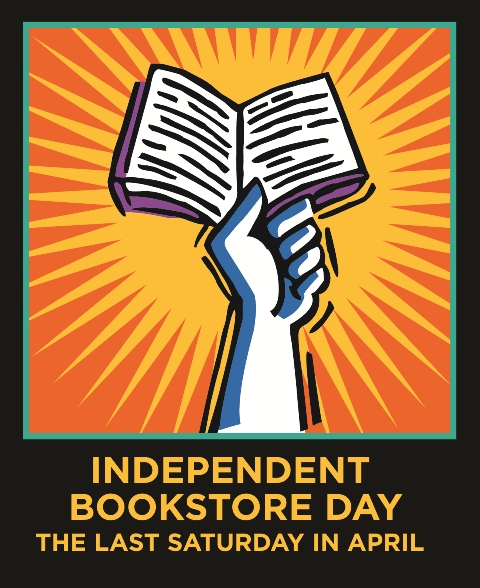 Independent Bookstore Day 2017 is less than two weeks away, and plans for April 29 continue to roll in.
Twelve independent bookstores in North Carolina are getting IBD festivities started early with the April Bookshop Challenge. During the month, customers can pick up a Bookstore Field Guide at any of the dozen N.C. stores that make up the Independent Bookstores of Piedmont North Carolina (IBOP*NC). Customers can then visit each store to get their field guides stamped and win prizes. Those who visit two participating stores by April 29 will receive an IBOP*NC button, while those who visit four stores will receive a custom wooden bookmark. Eight stamps will earn an IBOP*NC tote bag, and anyone who visits all 12 before IBD can either have their name put in a book by a North Carolina author or be a bookseller for a day at the store of their choice.
Governor Tom Wolf has officially declared April 29 to be Indie Bookstore Day in the state of Pennsylvania. The proclamation came after poet and writer Elliott batTzedek filled out a form on the governor's website while planning some IBD activities in Philadelphia. According to Eileen Dengler, executive director of the New Atlantic Independent Booksellers Association, batTzedek was pleasantly surprised to see the request go through and has offered to e-mail the official form and seal to booksellers in the state.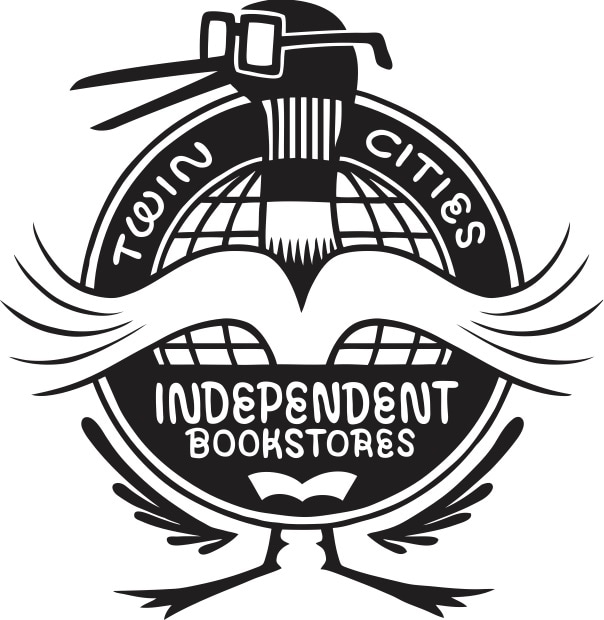 For the second year, booksellers in Minnesota are celebrating IBD with the Twin Cities Bookstore Passport. Last year, more than 120 people visited five or more stores and 80 people visited all 10 participating stores. This year, 18 stores will be involved. Each passport stamp that a customer collects will serve as a coupon for that store on a later date, and customers who visit multiple stores will have a chance to win prizes. People who collect all 18 stamps will be entered to win the "grand prize literary pack," which has a value of more than $850.
At Short Stories Bookshop in Madison, N.J., Indie Bookstore Day will be the official first day for new store manager Rachel Kempster Barry, and Robert H. Conley, mayor of Madison, will kick off the day's festivities with a storytime session. After that, there will be an Alice in Wonderland Tea Party featuring a make-your-own pocketwatch craft station, and a talk and signing with illustrator Scott Campbell (Xo, Ox: A Love Story). That evening, a bookstore party will put a cap on the IBD celebrations.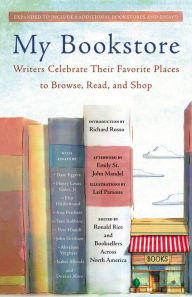 In Hardwick, Vt., on IBD, the Galaxy Bookshop will feature the new paperback edition of Ronald Rice's My Bookstore: Writers Celebrate Their Favorite Places to Browse, Read, and Shop (in which the store appears, in an essay by Howard Frank Mosher), and customers will be encouraged to share their bookstore memories on a roll of paper to be displayed in the store afterward. And from 11 a.m. to 12:30 p.m., authors Kurt Staudter and Adam Krakowski will stop by the store to discuss their book, Vermont Beer: History of a Brewing Revolution.
At Left Bank Books in St. Louis, Mo., the party will begin at 11 a.m. with storytime session featuring a surprise celebrity author. Plans for the rest of the day include a Small Press Expo, a guided tour of the store, a special hour-long used book sale, a showcase of rare and collectible books, a teen mixer, a literary cocktail hour, an author event power hour featuring four local authors, and finally a special meeting of Left Bank's horror reading group in a secret spooky location.
Bookshop Santa Cruz in Santa Cruz, Calif., will host the Potter vs. Skywalker Battle of the Fandoms on IBD. From 10 a.m. to 7 p.m., customers can use the bookshop's photobooth to score points for their preferred fandom by sharing their photos on social media with the hashtags #fanbattle, #ibdbsc, and either #teamhogwarts or #teamstarwars. Bookshop Santa Cruz will have costumes and supplies available for both teams, and fans are encouraged to bring their own. The winner will be announced during the store's annual literary trivia contest that night. Other events that day will include an hour-long event devoted to Santa Cruz history, a bookish art project, and more.
And last but not least, at Village Books in Fairhaven and Lynden, Wash., customers can expect treats, prizes, games and giveaways at both locations, and shoppers who visit both stores on the 29th can fill out a Two-Store Passport and be entered to win a $50 shopping spree. Meanwhile, author Tom Robbins will drop by the Fairhaven store at 4 p.m. to read his My Bookstore essay about Village Books. --Alex Mutter