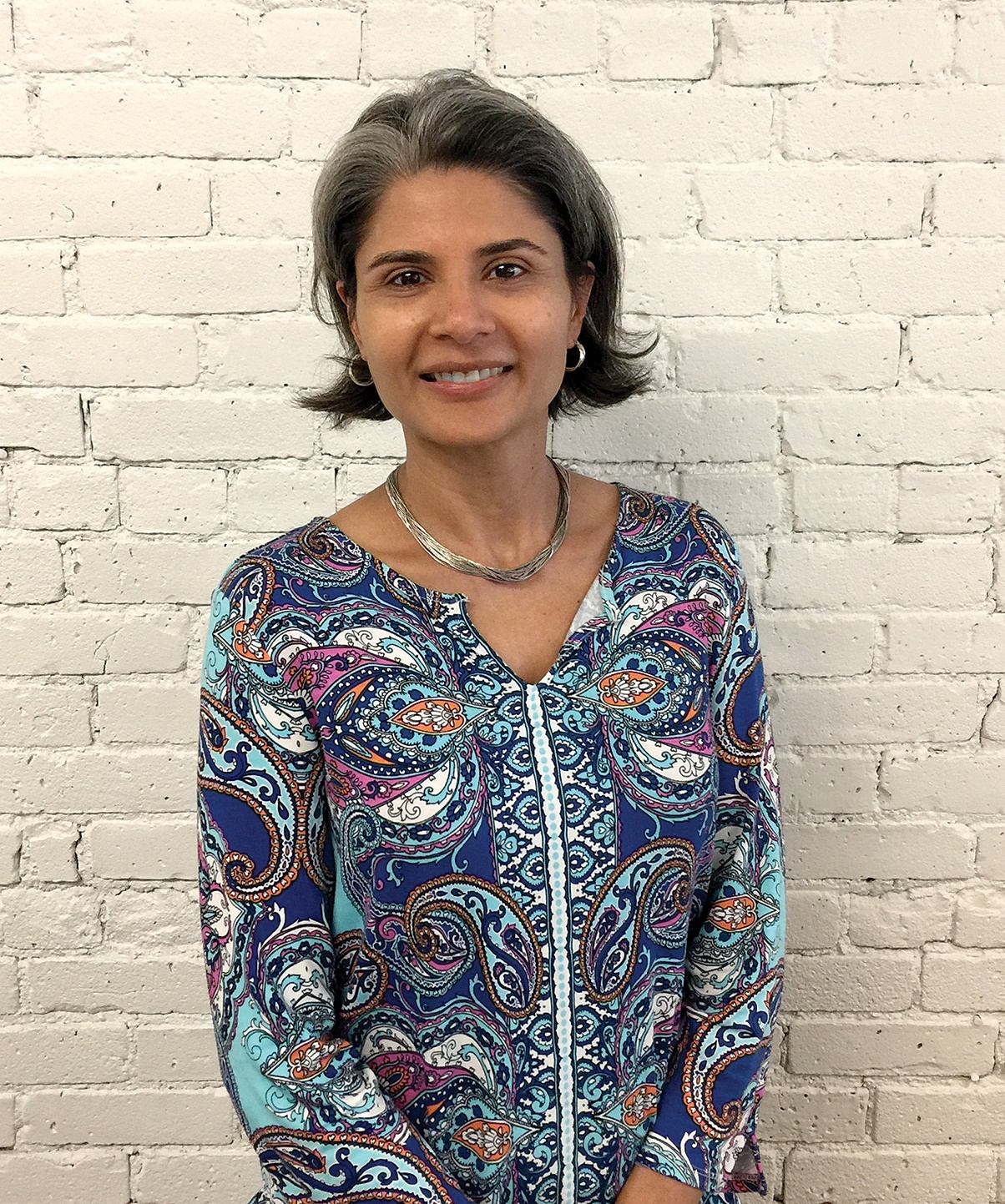 photo: Bob Kosturko
Gayatri Patnaik, previously an editor at both Palgrave Macmillan and Routledge, has been at Beacon Press nearly 15 years; her list of authors includes Cornel West, Kate Bornstein, Marcus Rediker and Mary Frances Berry. As editorial director, she acquires in U.S. history with a focus on African American history and race/ethnicity/immigration, and began Beacon's "ReVisioning American History" series. Patnaik also signs up memoirs; began Beacon's LGBTQ series "Queer Action/Queer Ideas" (edited with Michael Bronski); and developed books in "The King Legacy" with Joanna Green, a series about Dr. Martin Luther King, Jr. Among her notable acquisitions are The Rebellious Life of Mrs. Rosa Parks by Jeanne Theoharis (winner of the 2014 NAACP Image Award) and An Indigenous Peoples' History of the United States by Roxanne Dunbar-Ortiz, which was a 2015 American Book Award winner.

On your nightstand now:

Karan Mahajan's The Association of Small Bombs.
Viet Thanh Nguyen's The Sympathizer.

Favorite book when you were a child:

The Adventures of Huckleberry Finn by Mark Twain. I had recently come to the U.S. from India and was astounded by how familiar the book felt to me. I constructed a raft in our overgrown yard by tying a few logs together with twine, stuck a garbage bag on top of a tall stick as my sail, and off I went.

Your top five authors:

Toni Morrison, Marilynne Robinson, Joyce Carol Oates, J.M. Coetzee and Kazuo Ishiguro.

Book you've faked reading:

I have to confess it was Gandhi's autobiography.

Book you're an evangelist for:

Hanya Yanagihara's A Little Life. I found it an exceptional exploration of trauma that also packed an emotional punch. It was a visceral experience for me and, I think, many readers.

Book you've bought for the cover:

The Wind-Up Bird Chronicle by Haruki Murakami in hardcover. More recently Moth Smoke by Mohsin Hamid.

Book you hid from your parents:

The Illustrated Kama Sutra!

Book that changed your life:

When Bad Things Happen to Other People by John Portmann. This book, which explores the concept of schadenfreude, changed my life because it was the very first book I acquired and published as a young editor. I was so proud when it came out and knew then that I'd found my bailiwick.

Favorite line from a book:

"The hottest places in Hell are reserved for those who, in times of great moral crisis, maintain their neutrality." --from Dante's The Divine Comedy: Inferno, Purgatorio, Paradiso. Dr. Martin Luther King, Jr. used variations of this quote in his speeches as well.

Books you'll never part with:

I've slowly had to relinquish an entire shelf to the writers in my family; at last count there were five: my grandmother Sheela Sharma, my aunt Gita Mehta, my uncle Naveen Patnaik, my cousin Bhakti Mathur and uncle Arvind Sharma.

I'm not the most practicing of Hindus but The Bhagavad Gita and Paramahansa Yogananda's Autobiography of a Yogi will always be on my shelf. I have a sentimental attachment to Hermann Hesse's Siddhartha and also can't seem to part with about 15 books I read for my Master's in cultural anthropology from the New School--including Ruth Benedict's The Chrysanthemum and the Sword and a number of Michel Foucault's books.

Book you most want to read again for the first time:

Perhaps Elena Ferrante's Neapolitan novels because they were absorbing and vivid and thoroughly enjoyable.

Book that came alive for you because of a teacher/professor:

My college professor Mary Bender and I read Virginia Woolf's Mrs. Dalloway together in an independent study class, and I was flabbergasted when she told me that not only was it the 23rd time she was reading it, but also that each time she found new things to appreciate. Bender opened my mind and let in the light, and I'm indebted to her.

Book you loved on audio:

Chimamanda Ngozi Adichie's Americanah. Adichie's a remarkably astute writer, and the audio, which brought the story to life evocatively, made it an unbelievably rich listen.

A book you think every American should (re-)read and discuss:

Since the election I've been thinking about Hannah Arendt's Eichmann in Jerusalem: A Report on the Banality of Evil. Arendt's analysis of Eichmann was that he was actually rather pedestrian and a careerist--and that we shouldn't assume that it takes someone obviously or stereotypically evil to cause profound and lasting harm.