Lu Spinney's first book, Beyond the High Blue Air (Catapult, August 15, 2017), is a memoir about her son Miles, who, at 29, was in a snowboarding accident that caused a devastating head injury and left him in a coma. The book explores her family's anguish as they come to realize that, although Miles has been saved from death, he has not been brought back to a meaningful life. Diagnosed as being in a minimally conscious state, he eventually made it clear to his family and doctors that he did not want to continue living. A reflection on the current dilemma about the right to die, the memoir was described by Bee Wilson in the Sunday Times as a "profoundly moving and grippingly readable book [that] brings to mind The Diving Bell and the Butterfly."

On your nightstand now:

There is a lovely Japanese word for what is on my nightstand now: tsunduko, which describes the pile of unread books that book lovers accumulate. I'm a compulsive book buyer and do eventually get around to reading them, but in the meantime the piles (not only on my nightstand) grow ever higher. Right now some of the pile is Lucia Berlin's Manual for Cleaning Women; I Love Dick by Chris Kraus; Maggie Nelson's Bluets; and Javier Marias's Thus Bad Begins. I'm reading Thomas Bernhard's memoir, Gathering Evidence--I've only just discovered him and am enthralled by his strangely visionary writing, despite its darkness.

Favorite book when you were a child:

I grew up on a farm in South Africa, a long way from anywhere and apart from my dog; books were my only companions. I loved anything to do with animals and also the Wild West (I devoured the Zane Grey novels, like Riders of the Purple Sage). But my special favourite was Rosina Copper by Kitty Barne. Told through the eyes of a young girl, it is the true story of an old, once proud, but now neglected polo pony that is discovered and brought back to health as a prize-winning show jumper. A heartwarming tale of an animal overcoming adversity, it satisfied all my childish instincts.

Your top five authors:

Proust is my all-time favourite author. To say so probably makes me sound pretentious, because I think many people (like I did) feel daunted at the prospect of reading him. I think it is a great pity that his name has accrued such a coating of intellectual snobbery, because he is compellingly readable and intensely rewarding to read. Once you're past the first few pages you are lost in his world and the rest is unputdownable.

After him my top choices have varied with time, but right now it would be W.G. Sebald, Zadie Smith (her nonfiction), Teju Cole, J.M. Coetzee and Elizabeth Hardwick.

Book you've faked reading:

I genuinely have never faked reading anything. Perhaps because I grew up in an unliterary household, where there was never any shame at not having read something. The shame of being caught out loomed worse than admitting my ignorance.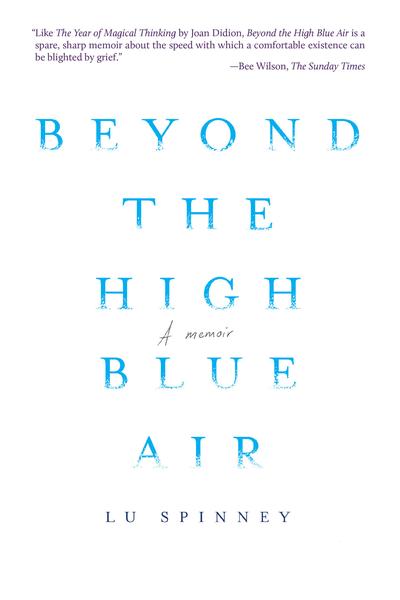 Book you're an evangelist for:

Proust, see above and below!

Book you've bought for the cover:

H Is for Hawk by Helen Macdonald--it has a beautiful cover, but is also a beautifully written book.

Book you hid from your parents:

Lady Chatterley's Lover by D.H. Lawrence. It was banned in South Africa in the '60s, and I had got hold of a copy and felt proudly rebellious, only to find out that it was the cut and censored version anyway.

Book that changed your life:

I'm torn between Rebecca by Daphne du Maurier and Middlemarch by George Eliot. I read them around the same time, aged 12. I remember suddenly realizing that reading allowed me to enter other people's lives and understand them in a way nothing else could.

Favorite line from a book:

"...it almost broke my heart too, he thought; and was overcome with his own grief, which rose like a moon looked at from a terrace, ghastly beautiful with light from the sunken day."

It's a line from Mrs. Dalloway by Virginia Woolf. I was rereading the book after my eldest son, Miles, had recently suffered a devastating brain injury, aged 29, and he was still in a coma. I found at the time that I was unable to read anything new, but found it soothing to reread old favourites.

That ghastly beautiful moon captured everything I was feeling.

Five books you'll never part with:

Virginia Woolf's diaries (edited by Anne Olivier Bell), which I can drop into at any point and find something dazzlingly fresh; The Compleet Molesworth by Geoffrey Willans and Ronald Searle, which makes me laugh whenever I pick it up; Al Alvarez's The Savage God, his extraordinarily beautiful study and reflection on suicide; Dubliners by James Joyce, because of the sheer joyousness and brilliance of the writing; and In Search of Lost Time, Proust's masterpiece, the most illuminating, truthful and life affirming book I've ever read.

Book you most want to read again for the first time:

Anna Karenina by Leo Tolstoy--I would give anything to experience the sheer pleasure of reading that for the first time.