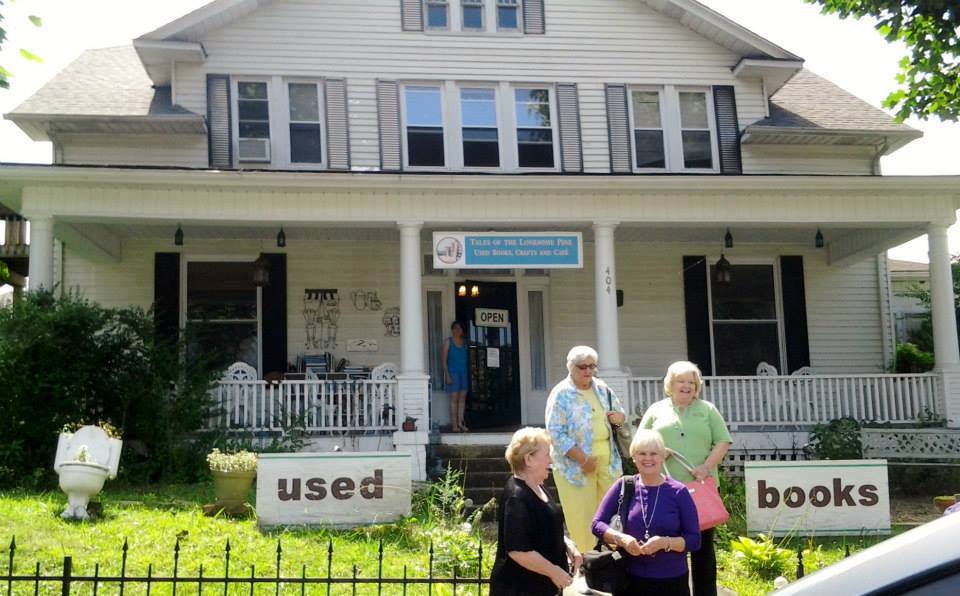 My first encounter with Wendy Welch occurred in August of 2012, when she e-mailed me with a potential news item idea that "just might be weird enough to interest your readers." She and her husband, Jack Beck, were looking for a "bookshop-sitter" to run their Tales of the Lonesome Pine shop in Big Stone Gap, Va., for a couple of months, "someone who is thinking about starting a bookstore 'someday' [and] would benefit from two months at no risk; or someone who doesn't want to own one but always thought it sounded fun to work there could have the experience for their bucket list." I wrote a column about it and, well, it all worked out.
Later that year, I met Wendy at the Southern Independent Booksellers Alliance fall trade show in Naples, Fla. She was on a panel as well as promoting her soon-to-be-published book, The Little Bookstore of Big Stone Gap: A Memoir of Friendship, Community and the Uncommon Pleasure of a Good Book.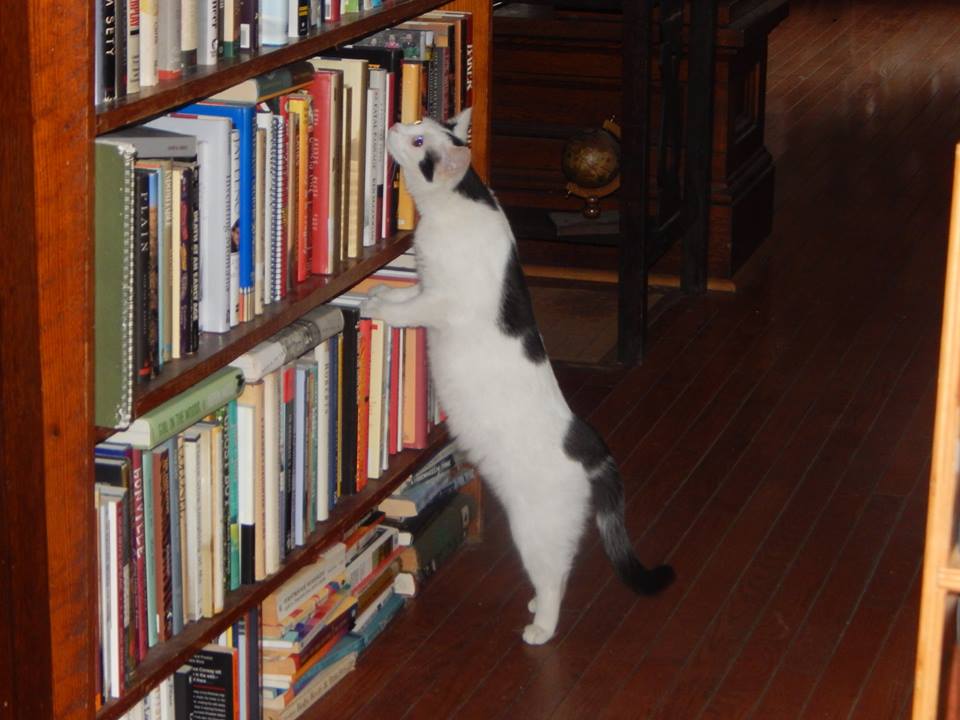 In the years since, we've continued to correspond (often about her extraordinary, lit-themed cat rescue efforts). Earlier this week, Wendy informed me that they've decided to sell the bookstore and move to Scotland. As she put it, "We're headed home. It's time."
Wendy and Jack have a friend in Northern Ireland, Liz Weir, who runs a storytelling and ceilidh barn. "We are going to stay with her once we sell our bookstore and look around for the right property to run our bookstore and ceilidh place in Scotland," Wendy said. "That just means an event center where we can host workshops in music weekends and have some places for people to do Airbnb."
But first, they will be selling all 3,514 square feet of Tales of the Lonesome Pine. The asking price is $199,000 "if we leave the furnishings and such," Wendy noted. "You probably already know this, but if you live inside your business, the floor space equivalent to your living space is tax-deductible from your utility and mortgage bills in Virginia. In other words, the bookstore paid us to live inside it. We've lived upstairs and in the basement, and liked both."
Included with the house are the bookshelves and stock, all appliances "and if they want the beds and bedroom furniture and the cafe tables, that's fine," she added. "It could be fully ready to move into as we're leaving the blinds and stuff like that, but our stuff is from thrift stores, so 'cozy' rather than 'elegant' describes most of the store. Except the front three rooms with the oak and the upstairs sitting room--Jack redecorated those in the style of the 1903 time when the house was built. He wouldn't even use pre-pasted wallpaper; everything had to be of the period. And it is gorgeous....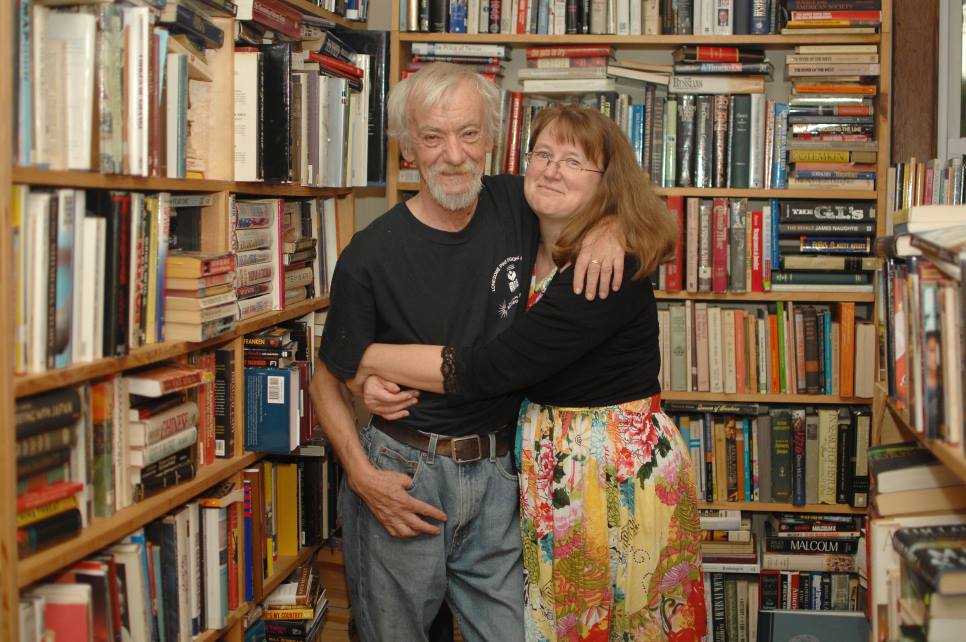 Jack & Wendy
"I suppose one of my favorite memories of the house itself was when we cleaned out the upstairs apartment and discovered a crack in the wallpaper. Since Jack is a painter and decorator by trade, he started 'excavating' the paper and explaining the trends of the time as stripes gave way to fish gave way to flowers, each in more hideous color combos. We finally got down to wood—solid wood. This shop has great bones." (Jack offered a video tour in 2012)
Beyond the bookshop's physical attributes, however, Wendy cited "the intangible stuff that sounds cheesy when you try to quantify it. We've got a big cheerful supportive community that spins around the bookstore, and they're going to want to like whoever comes next to run it. They will support them as they did us, and help them get things done and make things go, and bring wine and laugh. It's not for sale; it's priceless and free at the same time. If the new owners want to inherit, they can, and if they want to forge a new path, the way is open for big changes. They're going to own the place, all four floors of it." She also said they "walk everywhere" due to the shop's convenient location.
One of their favorite memories as booksellers occurred "the first Christmas we were here, broke and scared," Wendy recalled, "and Glenn came walking in the door two minutes before closing, snow on his cowboy hat, and handed Jack a bottle of really good Scotch that we could never have afforded back then. He said, 'I don't know what we did for fun before y'all got here.' And the tag said something like an old treasure for our town's newest treasure. After he left we cried. And Jack drank the whisky."
Conceding that stories about their "first lean hard year might not be the way to sell the place," she stressed that Tales of the Lonesome Pine "does come with a good reputation now, and expectations from the community. We've also been part of a cat rescue that would welcome the next group continuing if they wanted to. Make fun stuff happen. Recommend books. And have fun doing it. That's what we want for the new owners. That and $199K."
For more information, contact Wendy and Jack via Facebook, the Tales of the Lonesome Pine blog or by e-mail at jbeck69087@aol.com. They have written a great story in Big Stone Gap, and now it's time for the sequel.