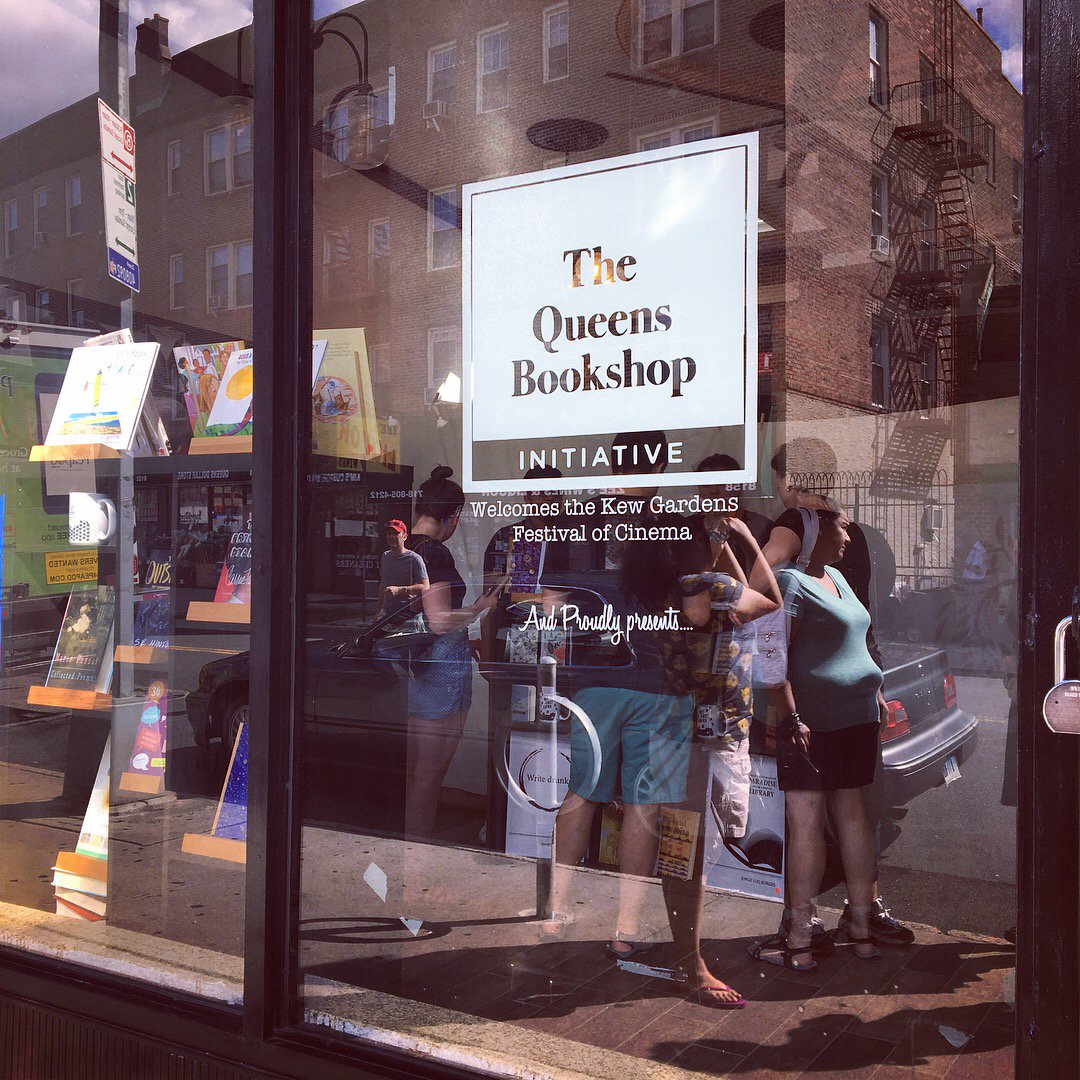 For the second weekend, Queens Bookshop owners Vina Castillo, Natalie Noboa and Holly Nikodem are offering a sneak peek inside their new venture at 81-63 Lefferts Blvd. in Kew Gardens, Queens, N.Y., from noon to 8 p.m. Saturday and Sunday. On Facebook, they noted: "We always look forward to gushing about literature with our book loving community. Finally meeting you all in person has been amazing! Also, we will be restocking: blind date books, new totes (any cats & Poe fans!? We've got just the tote for you), new bookish mugs/prints, and we will add new titles onto our Favorites shelf." The trio launched their Queens Bookshop Initiative, with the aim of opening what is only the second general independent bookstore in Queens, last year.
After the initial sneak peek last Saturday, they posted: "Before we start day two of our store preview, we want to send a massive hug to everyone who came yesterday on our first day. We will never forget our first customer walking in (Kevin!) and the first book purchase (Grace!). We were so happily overwhelmed by the community's love and encouragement. We truly love you Kew Gardens, Queens, and those who trekked over from all around."
Kew Gardens Civic Association president Dominick Pistone told the Queens Chronicle: "I think they can do well. There are plenty of people in the neighborhood who wouldn't mind browsing through a local bookshop. I think it's a great thing for our neighborhood and I really hope it succeeds. I'm hoping they take off."