In mid-August, Ellen Plumb's City Bookstore, Emporia, Kan., moved across the street to 1122 Commercial St., because of "maintenance issues with the old space that caused damages to books," the Bulletin reported.
Marcia Lawrence, who founded the store last year, said, "We had an unfortunate event, a lot of rain and a leaky roof... and a landlord who wasn't taking care of the building. Those things combined to create a loss of over $3,000 worth of books."
Another benefit of the new location is that it "provides more area for a wider display of books and bookstore gift items for customers," the Bulletin wrote.
Members of the Emporia High School football team helped Lawrence move the store.
---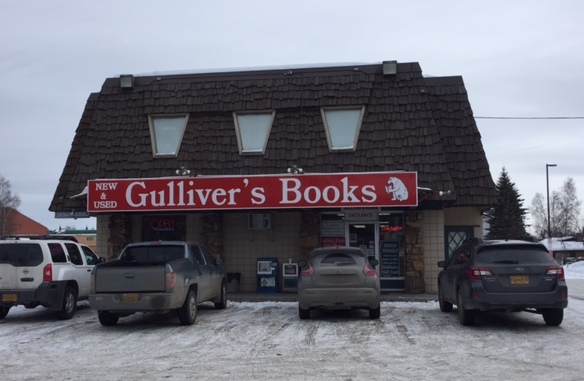 On October 3, Gulliver's Books, Fairbanks, Alaska, is moving into smaller quarters, according to webcenter11. The store is offering 30% off all books. The lease at its current location ends this month.
Co-owner Bryan Wiskeman said there are "a multitude of reasons" for the move, "but basically declining sales over the last few years are forcing us to downsize between the current state of the economy and people's changing shopping habits. We've just had a decline in sales and we have to respond to that. Reducing our inventory, obviously we're going to need to take our shelves from here to over there. They've got to be mostly empty to do that. At some point we'll start taking the inventory over that we want for the new store."
In May, Gulliver's closed its Second Story Café and put the store up for sale. Bryan and Christy Wiskeman, who bought Gulliver's in 2012, added that they were exploring other options besides a sale.