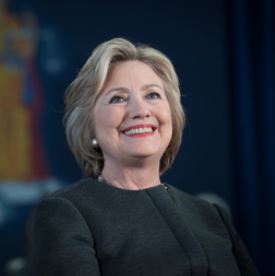 Hillary Clinton "is making sure her book readers are well fed," People magazine noted in reporting that on Monday the former secretary of state and presidential candidate "had Joe's Pizza delivered to a group of people lined up outside of a Barnes & Noble in New York City a day before a scheduled signing for book What Happened."
"Already a line for @HillaryClinton book signing (that's tomorrow) #WhatHappened," Clinton staffer Greg Hale tweeted.
After 11 p.m., Clinton tweeted: "Enjoy! See you all tomorrow!"