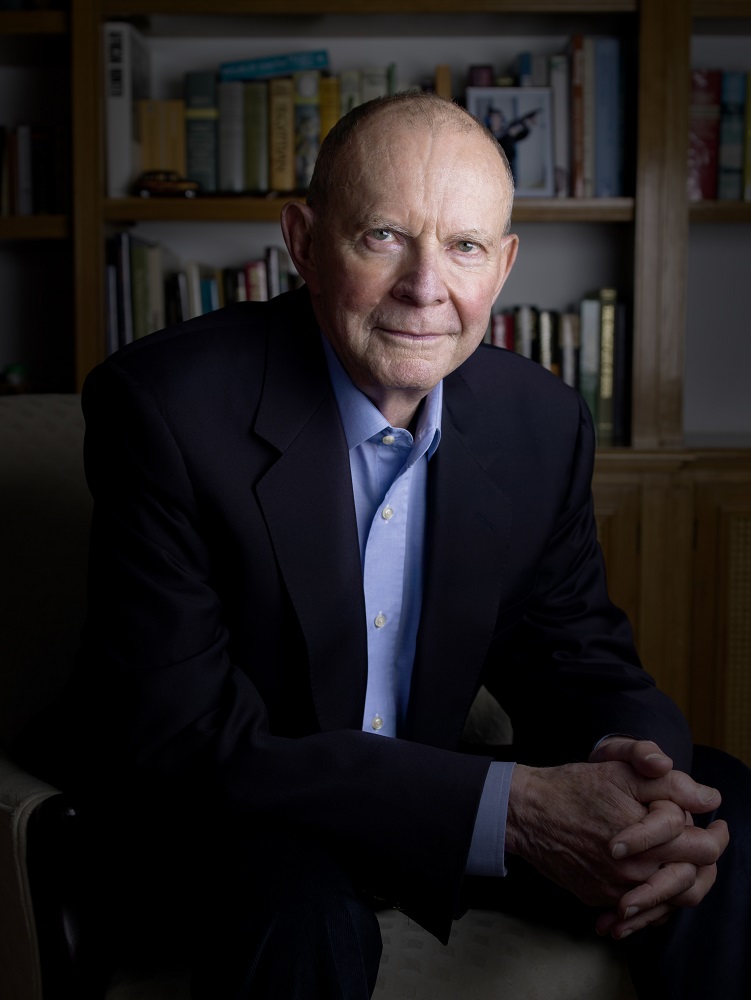 Novelist Wilbur Smith, whose books have sold more than 130 million copies in more than 30 languages, was born in 1933 in Northern Rhodesia, now Zambia. During his life, Smith has seen monumental political and social developments across the African continent. These changes have inspired the lion's share of his work, a bibliography of historical fiction set during four centuries of sometimes clashing, sometimes cooperating cultures in Africa and afar.
His longest, best-known series follows the Courtney family from 1660 through 1987 (at 54 years, it's the longest-running ongoing saga in the world). The 16 Courtney novels include Smith's first published work, When the Lion Feeds (1964), which tracks twin brothers in 1870s Southern Africa through war, hunting, heartbreak and more. In discussing what made When the Lion Feeds successful, and the inspiration behind it, Smith says: "I wrote about my own father and my darling mother. I wove into the story chunks of early African history. I wrote about black people and white. I wrote about hunting and gold mining and carousing and women. I wrote about love and loving and hating. In short I wrote about all the things I knew well and loved better." The Courtney family saga will continue in September when Bonnier Zaffre publishes the latest installment, Courtney's War.
Smith also has several other long-running series. The four Ballantyne family novels track that titular family from 1860 to 1980, and connect with the Courtneys in The Triumph of the Sun. Smith's Ancient Egypt series takes place during the reign of Pharaoh Memnon (roughly the mid-1500s B.C.), and his Hector Cross books are thrillers set in the modern day. Smith has also written several standalone novels, including The Sunbird (1972), which catalogues an archeological dig and deliberately plays with structural styles.
Smith recommends his titles set in Africa to Americans, saying that readers here "will learn that people are people, no matter if they are black, yellow, green or white. And African history, in all its horrible beauty, shows the darkest depths and majestic, soaring heights of human nature.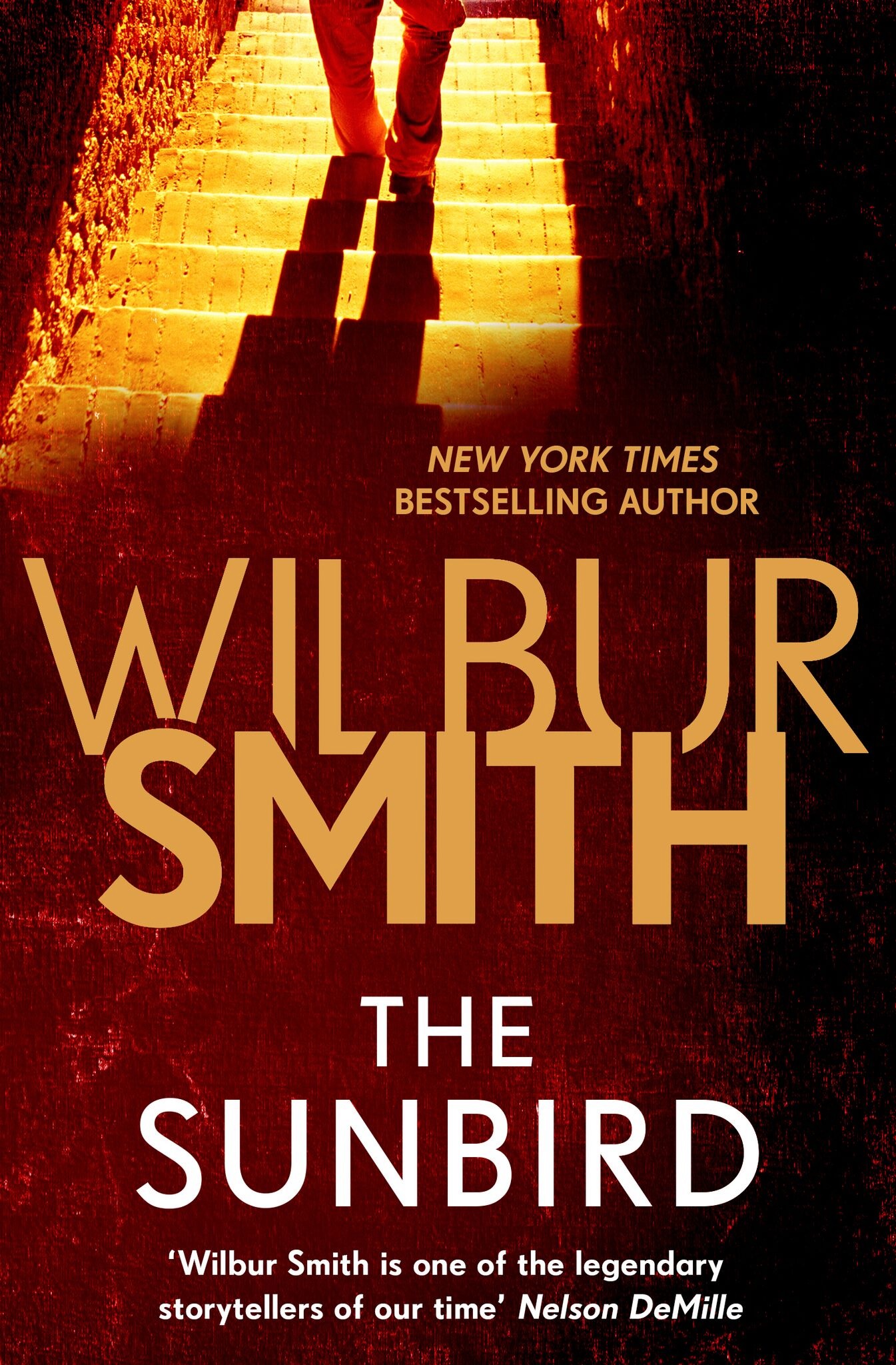 "In our turbulent times, it's important to take a step back and escape your phones and educate yourself about history. If you want to know about where we are going, look at the past. Africa is the cradle of civilization. We all come from that continent in one way or another."
In May, Smith's many fans will finally be able to safari inside the real-life stories behind so many thrilling, eye-opening tales. On Leopard Rock: A Life of Adventure is Smith's first memoir. As the son of a white Rhodesian cattle rancher, Smith's young life was full of hunting, flying and uncomfortable familiarity with colonialism. Smith ignored his father's claims that reading was unmanly and that writing wasn't a real career, though his path to bestselling novelist was certainly circuitous. Among the experiences in On Leopard Rock, Smith relates his brief time in the Rhodesian police, being lost in the African bush, battling South Africa's censorship rules, and boozy misadventures with the actors who starred in movies based on his books.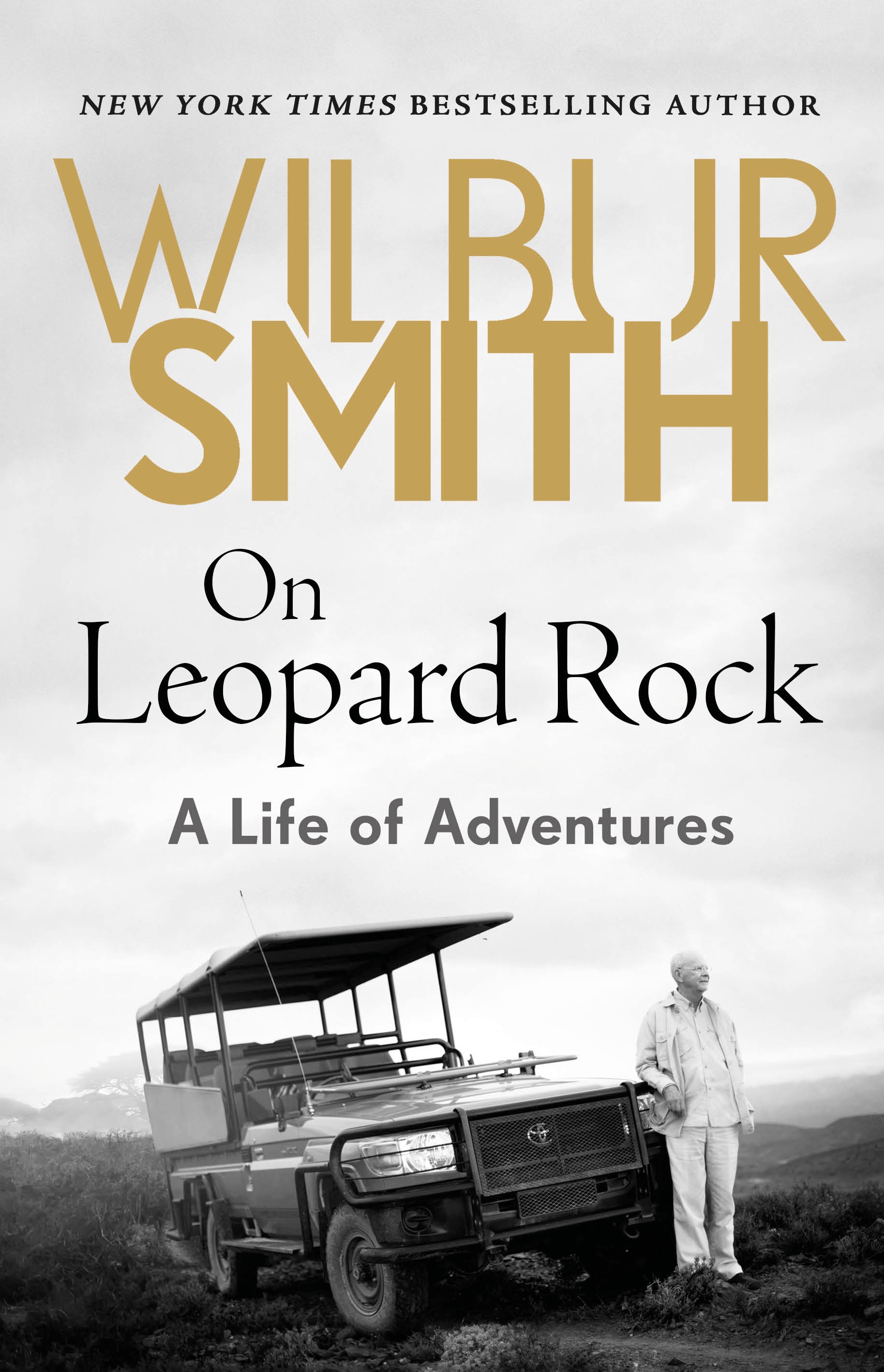 He remembers part of the impetus for writing the memoir: "In 2011, I was invited to the Massenzio Festival in Rome. I was asked to give a lecture in front of thousands of Italian readers in the shadows of the Coliseum, where I started telling the story of my father and how he saved my family, all the campers and I, from man-eating lions who attacked our camp one night. My father taught me about life, about being a man, about all living things, like animals, birds, vegetation and nature. What I have learned from my father became the origins of my own adventures. At the end of the speech, I said: 'One day I will write about my father.'
"I have a faded photograph taken the next morning after my father protected our camp with my mother's Box Brownie camera. My father and I are kneeling side by side each holding the head of a dead lion. My father's right-hand man Peter is standing beside the Chevy hunting truck in the background. He is wrapped in his blanket and looking heroic and aloof. My father is wearing his pajama bottoms, his nose swollen and lacerated. I am wearing one of my father's hats and mimicking his grim and heroic expression. That's a scene I've written in my novels in many different ways over the years. As you can guess, it had an enormous effect on me."