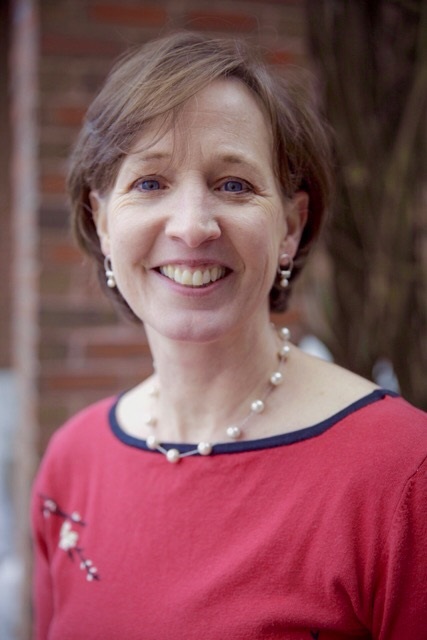 Shelf Awareness
chats with Candlewick Press Editorial Director Mary Lee Donovan about being "100% kid."
The Judy Moody series is still tremendously popular, almost two decades after its (initial) launch. With 22 million Judy Moody series books in print around the world, available in 17 languages, what do you hope the relaunch will accomplish?
As you note, it's been 20 years now that the Judy Moody books have been putting readers in a joyful mood. But it's important to remember that the window for a particular kind and level of book is a relatively short one in the life of a child. The original readers of the first Judy Moody books have now been officially replaced by a new generation! Lots of young readers are aspirational (eager to get to the next "level" in their reading material), which means we are faced with the almost constant challenge of vying for the attention of a new batch of readers every two to three years. What we are hoping to do with a periodic relaunch and repackage is to make a splash and get noticed by the newly independent readers who have not yet had the pleasure of meeting Judy. We know that once readers are initiated into the relatable adventures of Judy Moody with a single title, they'll be back for more of those bright and appealing packages that promise humor and adventure, telling their friends about their "new" discovery and zooming through the entire series.
What kind of guidance did you give the designers for the new look of the series? What was your goal for the relaunch?
What guided all of us in making this business decision was an accumulation of wisdom from the author, the sales force, the customers, the evolving marketplace and the natural turnover of the young readership of the series. While we all have an incredible soft spot for the original brown-paper packaging and have endeavored to pay homage to it with our previous design refreshes, we knew it was time to make a pretty radical change.
Why do you think Judy Moody has had such sticking power over the past two decades? Although she's a perpetual third grader, has she grown at all with the times?
I think Judy Moody has sticking power because she is so very real and relatable. I wish I'd had a character like Judy to read about when I was growing up. I recognize her as the kid I was. She plays hard, she gets dirty and scuffed up, she has a conflicted relationship with her little brother, she has a messy room, she pursues what interests her, she has an active mind and imagination and she is constantly
doing
. She is enjoying what I think is an ideal childhood. It's liberating and thrilling to witness that, and I think she embodies what many of today's kids may be yearning for. In Judy Moody, her friends and her brother, Stink, readers have a model for how to be 100% kid.
Which is your favorite Judy Moody book, and why?
I think it has to be the second novel,
Judy Moody Gets Famous!
Megan wrangled the introductory novel out of an almost absurdly deep and brilliant well of ideas and anecdotes. When the first novel was done, the second one seemed to write itself. Of course, that may not be how it felt to Megan, but for me that manuscript was a clear sign that Megan had found her voice, that Judy was a fully-formed character and that there was no end to the number of adventures that Judy might have. And it was a manuscript that made me laugh out loud--A LOT! It was probably some of the most fun I've had as an editor.
What's your hope for a new generation of readers?
That they have the joy and delight of discovering Judy Moody, if they haven't heard of her before through older siblings--or even parents who grew up reading Judy! My hope for those readers is that, at least vicariously, they can see and feel what it's like to have the freedom to be a kid, to be real, to be themselves: moods, messy hair, muddy sneakers and all.
Anything else you'd like to share with our readers?
This may not matter as much to kids, but to the gatekeepers and to the publisher, it is an exquisite and RARE fact that Megan McDonald is still entirely and completely the writer of planet Judy Moody. While it may mean 14 Judy Moody books instead of 40 after 20 years, the slow build means that Judy Moody books are still as freshly observed, expertly comedic and smartly written as they were in April 2000.