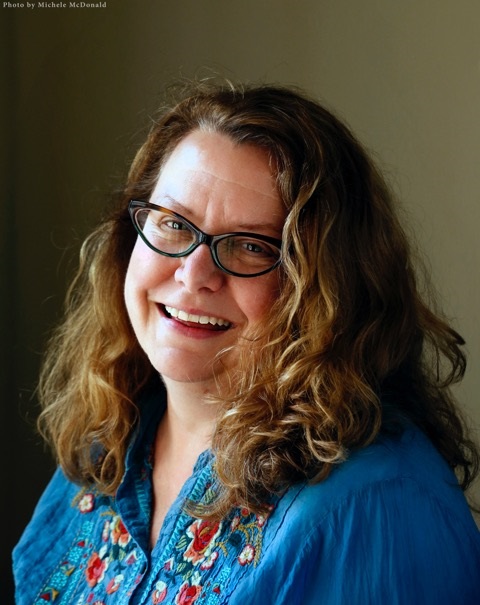 Megan McDonald--Judy Moody author extraordinaire--talks to Shelf Awareness about the relaunch of the 20-year-old series. Megan shares her original inspiration, gives some hints about Judy's future adventures and reveals the amazing things some of her readers have done after reading the series.

What do you think accounts for Judy's continuing popularity after almost two decades in print?

I think readers relate to Judy Moody because she seems real to them. They see themselves in her. Young readers often connect with the character because of her many moods--she's an everykid with a lot of ups and downs, flaws and triumphs and disappointments, just like real life. Only funnier.

What can readers expect from the new "season" of Judy?

A teaser, huh? Coming up next for Judy is a new adventure called Judy Moody and the Right Royal Tea Party. In third grade, Judy is given an assignment to create a family tree. When she looks into Moody family history, she soon becomes convinced that she is related to a queen! No lie!

In future adventures, who knows? She may get a new best friend, or go up against a new rival, Mighty Fantaskey. You'll just have to wait and see.

Was there anyone who inspired the Judy character in the beginning?

Judy Moody is most likely an exaggerated version of myself, remembering back to third grade. We both have messy hair, love to collect stuff and our mood rings prove that we both have a wide range of moods--good and bad, happy and sad, joyful-on-top-of-the-world. Growing up with four older sisters also inspired many of the original Judy Moody stories.

Do you have any great stories about reader response to the books?

So many! Readers have read that a book, for me, often begins with an idea scribbled on a napkin. This has enthused many readers in classrooms and at home to scribble their own ideas on napkins, then write and illustrate their own stories. After reading Judy Moody, M.D., some readers were even inspired to become future doctors and start a club where they operate on a zucchini!
Best of all, I think, are the letters I get from readers who are moved to make a difference after reading Judy Moody Saves the World. Recently, a third-grader spearheaded a whole project to donate books to sick children in hospitals after reading Judy Moody Gets Famous.

What do you think the style of the illustrator, Peter H. Reynolds, adds to the series?

Going way back to the beginning, Peter created a funny, mischievous third-grade Judy Moody in her tiger-striped pajama pants with her "I ATE A SHARK" T-shirt that is now iconic. I'm forever grateful to Peter for his whimsical style that makes the characters of Judy and Stink and their world approachable and authentic to kids. With a simple tilt of the eyebrow or unruly curl of the hair, Peter adds so much humor and expression to the many moods of Judy Moody.

Have your readers changed over the years?

Originally, readers of Judy Moody were third- to fifth-graders. Now many kids are strong, independent readers earlier than before, so they're discovering Judy Moody and early chapter books at a younger age. Humor, I find, appeals to all ages. In fact, I now have college-age readers (and beyond!) who remember Judy Moody fondly from childhood.

Has Judy changed?

Still moody after all these years!

Seriously, though, I think Judy Moody has grown up a bit. She has discovered many more moods, and in Judy Moody, Moody Martian, we even see Judy attempt to stay in a GOOD mood for one whole entire week.

If you could imagine Judy Moody as a grownup, what do you think she'd be like?

I think she would be creative, curious, interesting, artsy-craftsy, fun to be with, someone who shares her love of reading with others, a traveler and a good friend.

Anything else you'd like to share with our readers?

Reading made me a writer. Read, read, read!