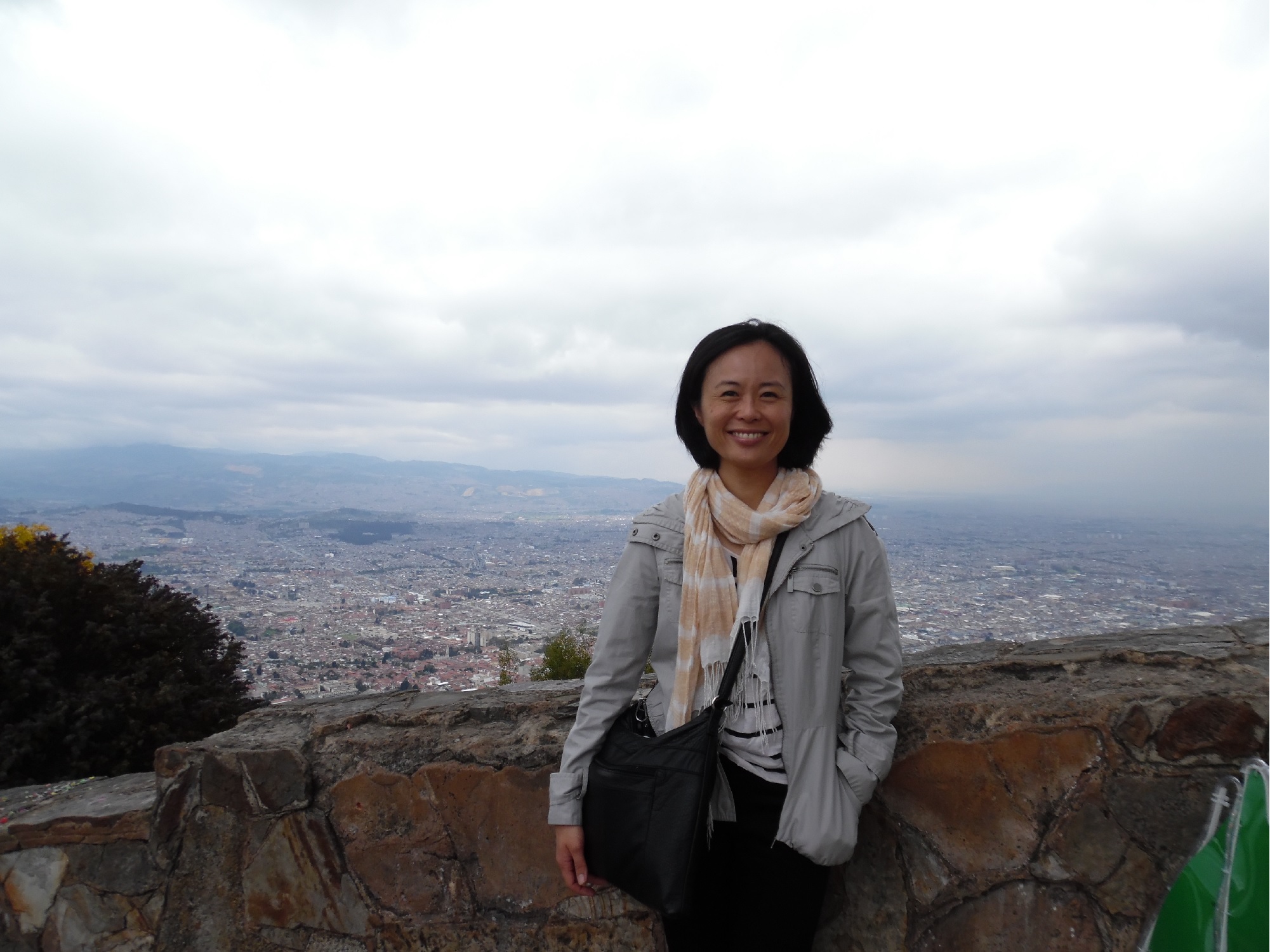 Grace Fujimoto
Grace Fujimoto, VP of acquisitions at Moon, talks with Shelf Awareness about the company and its history.
What about Moon's 45-year history influences the Moon of today?
I think Moon has always found strength in being where others aren't. The book that started it all, Indonesia Handbook by our founder Bill Dalton, came about because there was gap in information that appealed to traveling hippies and other independent backpackers. These days, a number of our long-term bestsellers are the only books of their kind. Moon Glacier National Park, for example, is the only general-interest guidebook focused specifically on that national park. There are hiking guides and guidebooks that cover the park with other parks like Banff and Jasper, but Moon is the only book you need if you want to concentrate on Glacier. These days, we are, more often than not, publishing books to very competitive destinations, but we are always looking for those gaps where we can contribute something unique.
How has Moon evolved over the years?
Moon started with books to Asia, with the Indonesia Handbook, and David Stanley's legendary guide to the South Pacific was another foundational Moon book. Moon then took its independent backpacker approach to the Americas, with guides to parts of Mexico and various U.S. states, and today Moon is arguably most known for its U.S. coverage. As for the future, who knows? We've started to go back to Asia, with our excellent guides to Angkor Wat and Vietnam, and have even made some inroads with European destinations--the just-released Moon Norway is currently our bestselling international guide.
We've also evolved with the changing tastes and attitudes toward travel. During Moon's early days, backpacking for months after high school or college was practically a rite of passage for a good segment of guidebook buyers. Time, not money, was in abundance, so lots of information and a budget focus were valuable. These days, time is also in short supply for travelers, and more and more travelers want meaningful experiences rather than simply to save money. As a result, Moon books have become more selective so that you don't have to comb through pages and pages of information to find the places that are right for your trip.
I'm also proud that we now have more women authors on our list than ever before. Women always had a presence at Moon, and women wrote some of Moon's milestone books--like Chicki Mallan's Yucatán Peninsula Handbook, published in the late 1980s. But the author pool was long dominated by men, even when I started as an editor in 2000. The balance started to change in the mid-'00s, and now more than half our authors are women.
What has not changed?
If you read about Moon's origins, it's clear that Indonesia Handbook was a labor of love for Bill Dalton. Today Moon guides are still very much author driven and infused with a love of travel and a love of place. Most books are written by one author who lives in the destination, not a team that parachutes in to do research. And each book has a different voice, one that reflects the author and the destination. We encourage authors to include places they like, not just the places everyone has already heard of. Recently I heard an author say that Moon trusts their authors to make choices for what goes in the book. I had never thought of it that way, but we do trust our authors. They are core to our mission.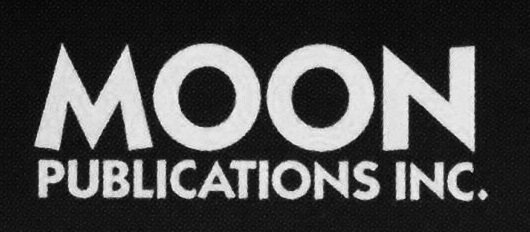 An early Moon logo
How would you describe Moon today?
The words that I think of when I think of the early days of Moon are independent, hippie, backpacker, comprehensive. There are definitely echoes of those ideas in the way I think of Moon today. I see Moon as making the world bigger and striving to help travelers find those places and experiences that will spark curiosity, open up a new perspective, and perhaps even be life-changing.
In our books, we encourage sustainability, supporting local communities, and diversity. We also place special emphasis on nature and outdoor recreation in our coverage, as a way of appreciating--with an eye to preserving--the environment. For all the inspiration contained in Moon guides, our books are also very practical so that experiences aren't marred or prevented by logistical complications. Ultimately, with our combination of passion, inspiration, and practical advice, we hope that every trip with a Moon guide goes beyond the surface to be transformative in some way, whether big or small.
How have you experienced this?
My own experiences using Moon guides have definitely shaped my life, and none more so than my trip to Colombia. If I'd never worked at Moon, I may never have set foot in Colombia due to its bad publicity and not knowing about its attractions. But pretty much the first time I heard Andrew Dier, the author of Moon Colombia, talk about the country, I wanted to go. The warmth is almost palpable in the descriptions, and the book made traveling there seem accessible and not at all intimidating. That trip introduced me to the magic of coconut-scented rice, of smiling and saying hello (not just when you need something), and of pushing your physical limits. But probably my favorite transformational moment happened on my last day there. I took the book and ventured out to a restaurant outside Cartagena's tourist-friendly Old City. In the restaurant, it was just me and a couple from Chicago. After a while, the woman in the pair invited me to join them at their table, reasoning that she just had to talk to this badass woman walking around by herself in Cartagena. Being on the studious side of life, I am generally not mistaken for being formidable or tough. The lesson here is that, with Moon, you, too, can be a badass traveler.
Why are guidebooks a relevant tool for travelers in the digital age?
Oh, my--where do you even start planning a trip online? The digital tools are great for specific tasks, like booking flights and making reservations, as well as finding very specialized information (need to take your cat to Peru?). On the other hand, guidebooks give you a manageable level of detail and, more importantly, a sense of the big picture. I think the best way to appreciate this is the coverage map, a quintessential feature in almost any guidebook. This map shows what regions of, say, a country are covered in which chapter. In Moon Handbooks, right next to that map are brief descriptions of each region that highlight the main attractions and reasons to go. If a region strikes your fancy, you can flip to that chapter to learn more and read the purposefully selected listings. It's hard to get this easy-to-use combination of big and small, with a traveler-focused logic, in the digital landscape.
However, I don't think print guidebooks and the Internet are mutually exclusive. They are highly complementary, and I think the best trips are the result of using both. Me, I use guidebooks for planning and strategizing--not just before but also during the trip – and digital tools for implementing all the details.