Forty-five years ago, a spark of inspiration aligned with coincidence and lead Bill Dalton, founder of Moon, to create a new kind of guidebook--one that would ignite the independent travel movement. Today, Moon Travel Guides is one of the top travel brands, with 230 guides covering more than 30 countries, and more guides to the U.S. than any other publisher.
In 1973, baby boomers were young, curious, and looking for practical travel information beyond the staid Red and Blue guidebook series. Dalton explains how he seized the moment: "I was writing out some travel notes in a youth hostel for some German travelers. A crusty, old New Zealand journalist came up to me: 'You shouldn't just give that information away--you should sell it.' " Dalton copied six pages of notes on an old mimeograph machine in the town library and called it "A Traveler's Notes: Indonesia." With that, all he needed was a place to set up shop. "I heard that there was to be a new age festival at Nimbin--Australia's equivalent of Woodstock--in a week, so I hitched a ride on the back of a motorcycle south to New South Wales. I sold my info sheets on a blanket on the main street next to a vendor of leather goods. I sold all 600 copies in three days. I knew I was onto something."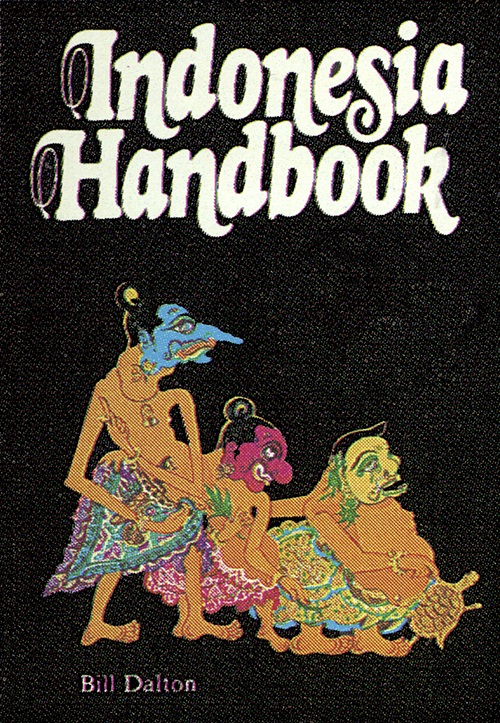 Moon's first title.
There was something in the air at that moment in time--Lonely Planet was founded the same year, after Tony Wheeler asked Dalton how he got his booklet printed. Later, Dalton published the first edition of Indonesia Handbook, and Moon Publications was born.
In the years since, Moon has evolved to meet the needs of today's travelers. Nearly endless information is accessible through the phone in your pocket, and Moon knows that a guidebook has to be more than comprehensive listings and facts about a place. Travelers are seeking unique experiences that go beyond famous sights and reveal the distinct character of a place. With practical travel strategies, local perspective, cultural context, and a focus on sustainable travel, Moon's mission today is to guide travelers to memorable experiences both near and far.
Head to moon.com to read more about the founding of Moon and the birth of independent travel.
Based in Berkeley, Calif., Moon is published by Avalon Travel. Avalon Travel is an imprint of Perseus Books, a Hachette Book Group company.