When Judith Curr started at HarperOne, there were 32 staffers in San Francisco and Curr in New York. Now there are 16 more HarperOne people in New York who work for Amistad, HarperEspañol and HarperVia, with much crossover. At HarperOne's four imprints, the guiding principle, Curr says, is "publishing for the world we want to live in," and "all four one."
Since announcing the launch of HarperVia in March, "We've been building out our marketing and publishing teams," Curr notes. "We've attracted some clever and creative people."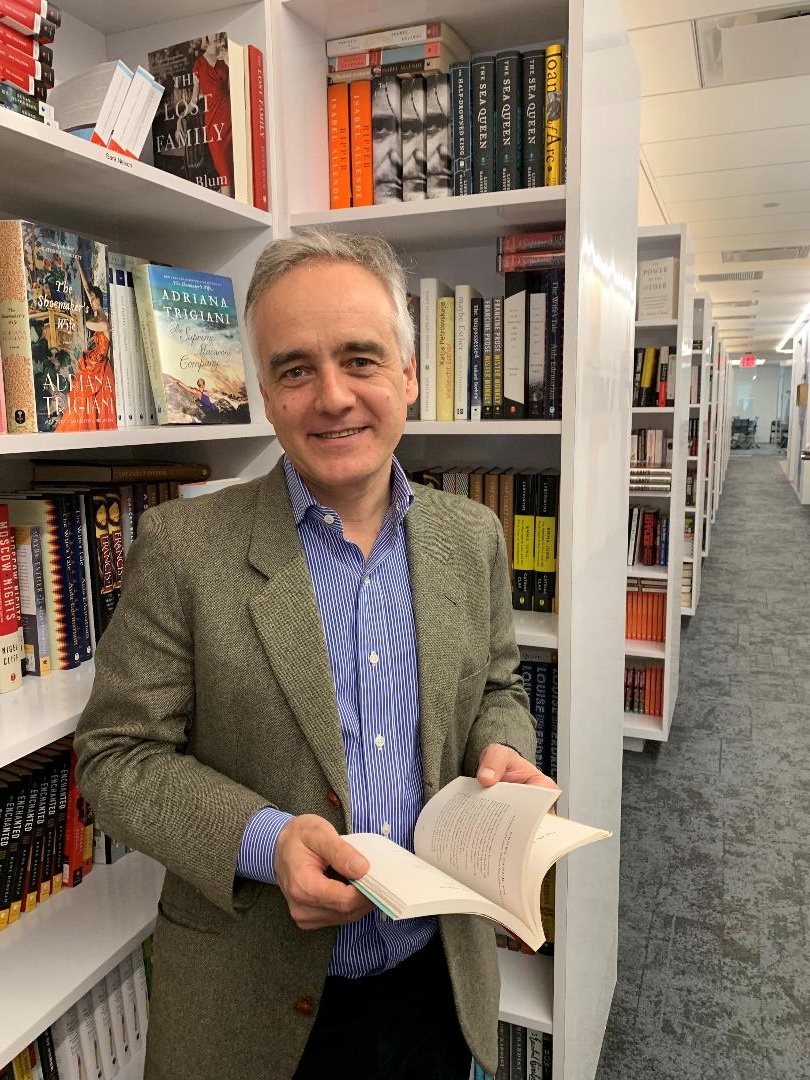 Juan Milà
Those people include Juan Milà, who Curr calls "the editorial engine who's building up HarperVia." He joined HarperOne in June 2018 as executive editor to develop HarperVia's list. For the previous 13 years he was at Salamandra, the house in Barcelona, Spain, devoted to publishing fiction in translation in Spain and Latin America. There he published Zadie Smith, Jhumpa Lahiri, and Jonathan Franzen, among many others. At HarperVia, he is acquiring and publishing what he calls "unique voices and stories." He notes that he has longstanding relationships with editors and literary agents from around the world and works closely with translators.
Milà emphasizes that "while the world is full of great storytelling, only a relatively small number of novels are translated into English." And this is at a time when "the world keeps getting smaller and readers are curious about other places, other lives and other points of view."
Fiction, he continues, "is very effective in allowing us to feel empathy and connect with characters and lives that are very different from ourselves. At HarperVia, we look for all kinds of stories--voice-driven, plot-driven, character-driven--stories with broad appeal that have something very original, beautiful, or moving."
Asked about a well-known book that would serve as a model for an ideal HarperVia book, Milà points to A Hundred Years of Solitude by Gabriel García Márquez, which was published in the U.S. by Harper. He notes that "in our meeting room, we have a framed copy of the actual cable sent to the agency to acquire the rights."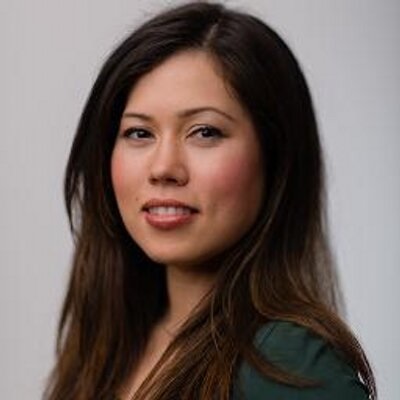 Tara Parsons
Last November, Tara Parsons joined HarperOne Group as associate publisher for HarperVia, Amistad and HarperEspañol. The former editor-in-chief at Touchstone Books at Simon & Schuster, she is "acquiring and editing books that I am passionate about while working on dynamic ways to bring extraordinary and diverse books to the attention of readers." She works with editorial and marketing people at HarperOne as well as with a range of departments at HarperCollins, including publicity, audio and sales.
At HarperVia, the team is "working on layered plans to introduce our imprint, our authors, and books to the trade as well as consumers," Parsons says. "From ads, interviews, and announcements in core publications for booksellers and librarians, to panels at U.S. and international conferences, to extensive mailings of our galleys to literary influencers, and print and digital advertising that will reach both the broad book-buying market as well as local communities serving our authors' home countries, our aim is to make our titles known to readers who want to expand their viewpoint through exciting storytelling."
Parsons also works closely with the Audience Development and Insights Team at HarperCollins to discover new ways to find and reach readers. Social media efforts include "a fun Instagram feed" as well as Facebook and Twitter presences (@HarperViaBooks). Posts are about "books that take you everywhere" (HarperVia's motto), authors and titles, the team behind the imprint, and giveaways. "We want to create a community of people who love international stories," Parsons says. Launching soon, HarperVia's website will feature the imprint's authors and translators as well as "the beautiful art" directed by Stephen Brayda behind HarperVia's striking and unusual covers.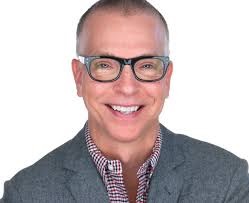 Paul Olsewski
Paul Olsewski joined HarperOne earlier this year as senior publicity director for HarperVia, Amistad and HarperEspañol. He had worked for eight years as v-p, director of publicity, at Atria with Curr. "It's a homecoming for me in so many ways because I was previously at HarperCollins for 10 years, where I was publicity director for ReganBooks and Collins," he says. Since joining HarperVia, he has focused on making sure booksellers, librarians, bloggers and media are "aware of the breadth and excitement surrounding the launch of this fall's list."