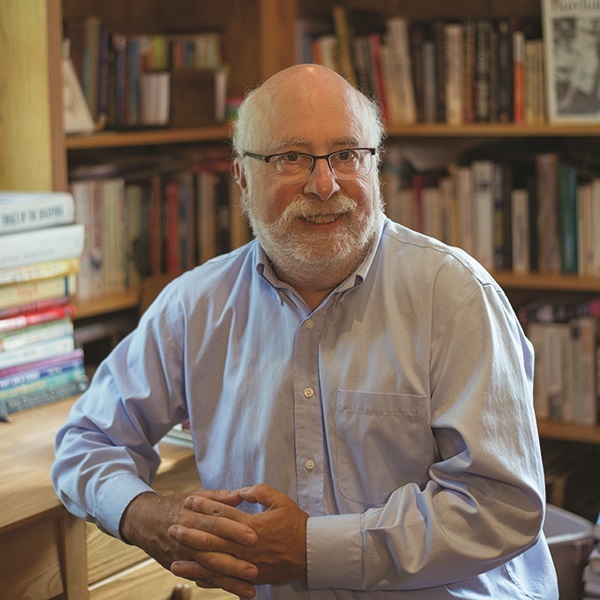 Kenneth S. Stern
Kenneth S. Stern is the director of the Bard Center for the Study of Hate, and an author and attorney. He is a regular guest on radio and television and his op-eds appear in, among others, The New York Times, The Washington Post, and The Forward. Stern's book Loud Hawk: The United States vs. the American Indian Movement won the Gustave Myers Center Award as outstanding book on human rights. His latest book, The Conflict over the Conflict: The Israel/Palestine Campus Debate, comes out in March 2020 from UTP's New Jewish Press imprint.
What prompted you to write The Conflict over the Conflict?
In the 1990s I trained hundreds of college presidents how to confront campus bigotry without speech codes or other methods that sacrifice academic freedom. But over the last few years I've seen the academic enterprise damaged as both sides of the campus Israel/Palestine debate try to silence the other. Each side, of course, complains about the other side's transgressions while ignoring, minimizing, or justifying its own. The campus ought to be the best place to have difficult discussions about hot-button issues, like this one. I wanted to write a book that explained the problems but also had concrete solutions, so that the discussion of Israel and Palestine on campus, while still stirring passions as it should, can also enhance our knowledge of the world and ourselves.
You've worked in courtrooms and classrooms. How does this experience inform your focus on the campus as the site of a meaningful exchange between these two camps?
In a courtroom you marshal arguments so that your side wins and the other side is vanquished. In a classroom the job is to help students wrestle with ideas, especially ones they might find disturbing. A good lawyer, of course, has to do what a good student should, look at a question with imagination and from a variety of perspectives. But a courtroom is for persuading, and a classroom should be for thinking.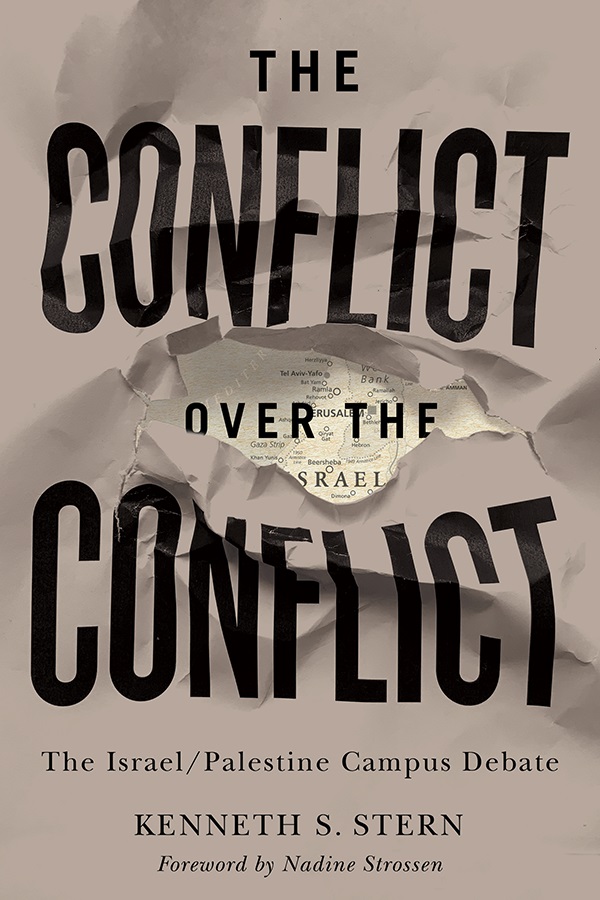 Many people feel a sense of despair about the Israel/Palestine conflict. What's the one thing that you'd tell them to give them hope about the future?
I'm not optimistic--I think we're further away from peace than we were 25 years ago. The conflict may be intractable, but our thinking about it doesn't have to be so binary. I hope this book, with its chapter about how thinking is influenced when our identities are tethered to an issue of perceived justice or injustice, will help people have a better sense of why it is such a vexing problem.
Favorite book when you were a child:
The Magic Tunnel by Caroline Emerson. It was my introduction to historical fiction, about New York City kids going on a subway (one of my favorite things as a child), and then magically being transported to New Amsterdam.
What books are on your nightstand now?
I have two piles. One is for my day passion--helping build the field of hate studies, so we understand hatred and what to do about it better. That pile contains Robert Sapolsky's Behave: The Biology of Humans at Our Best and Worst, Andrew Marantz's Anti-Social: Online Extremists, Techno-Utopians and the Hijacking of the American Conversation, and Eric Kaufmann's Whiteshift: Populism, Immigration, and the Future of White Majorities, among others.
The second pile is for my hot tub reading in southern California in the spring, which includes selections from David Baldacci, B.A Paris, John Grisham, my former Portland criminal defense attorney colleague Phil Margolin, and whatever new biography I find at the closest bookstore.
Favorite line from a book:
"[Y]ou can safely assume you've created God in your own image when it turns out that God hates all the same people you do." -- Anne Lamott