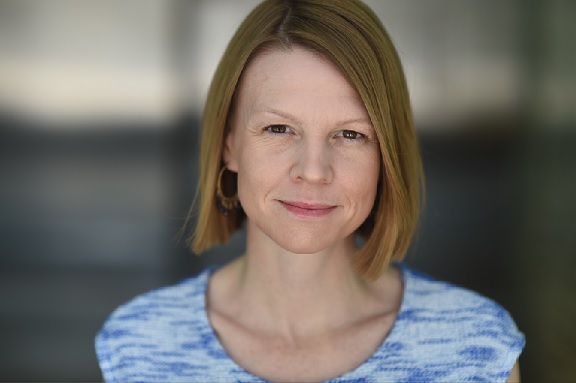 Andrea Fleck-Nisbet
Based in Nashville, Tenn., Harper Horizon is a new nonfiction imprint that is focused on building relationships with authors who are actively working to make the world a better place--and who will inspire and empower readers to take action to improve their lives and communities. This action could be, among other things, learning a new skill, improving the environment or having the courage to embody their beliefs. The books include memoir, how-to, biography, self-help, health and wellness, lifestyle and other inspirational topics.
"We want to bring joy to readers by putting a great book in their hands that will encourage them to actively pursue positive change for themselves and their communities," says Andrea Fleck-Nisbet, publisher of Harper Horizon. "That change could be as small as organizing their pantry or as large as starting a movement. The goal is to get readers to do something."
Harper Horizon's first two titles, being published this fall, are Make Life Beautiful by Syd and Shea McGee and Walk Through This: Harness the Healing Power of Nature and Travel the Road to Forgiveness by Sara Schulting Kranz (more about these titles and authors below).
Next year, Harper Horizon will offer a full list, publishing approximately 30 titles, ten in each of its three publishing seasons (fall, winter, spring/summer). "We want to keep to that number so we can provide a boutique publishing experience and maximize the time we spend to successfully produce and launch each project," Fleck-Nisbet says, adding that that boutique publishing experience comes with "the infrastructure of a large publisher. We are fortunate to have the rich resources of HarperCollins Publishers' global distribution capabilities behind us."
Besides offering the resources of the world's second-largest commercial publisher, Harper Horizon is working with its authors in several unusual ways. For example, the imprint is creating community among its authors, who are writers, actors, activists, chefs, bloggers, fitness professionals, advisors, field experts and more. While those authors have strong respective platforms with unique content and often speak to somewhat different audiences, they share "directionally similar missions"--inspiring and helping others--and so the imprint is encouraging its authors to connect with one another and cross-promote. "They're very excited to work with each other," Fleck-Nisbet says.
To help develop this author community, Harper Horizon is planning to host an "author university" or retreat ahead of the first title releases this fall. The event would last a day and a half and possibly be held at the same time as the June sales conference. Fleck-Nisbet says she envisions it as a place where Harper Horizon and authors can "talk through the nuts and bolts of the publishing process, the importance of pre-launch campaigns, why metadata is so important, and when to communicate what with their audience. And the authors can present to each other about their work and platforms and networks."
Not surprisingly, Harper Horizon sees its authors as long-term partners. "We take a sustained approach," Fleck-Nisbet notes. "We want to build them as brands over time and hopefully work with them on other projects. We don't have a 'one-and-done' style."
And Harper Horizon aims to partner with booksellers and librarians. "We want to develop great stories in good packages that retailers can put on shelves and sell," Fleck-Nisbet explains. "We want authors who are committed not just to writing but to selling, too." She adds that Harper Horizon "believes that independent bookstores are very much a part of the culture and the way books sell in the market."
Booksellers should be aware that because Harper Horizon is part of Harper Focus and has headquarters in Nashville, Tenn., it will be sold by the HarperCollins Christian Publishing sales force, not the HarperCollins New York sales force. (HarperCollins Christian Publishing includes imprints like Harper Horizon and HarperCollins Leadership business books that aren't Christian per se.)
Harper Horizon also aims to work with authors, the sales force, booksellers, librarians and readers themselves to find the best titles to meet readers' needs. "We want to know from booksellers what's selling and what their customers want," Fleck-Nisbet says. "We want to know the topics and the products that are trending in the market."
Fleck-Nisbet emphasizes that Harper Horizon is "trying to think outside the box and think about where publishing will be in five to ten years from now." The key is finding the right author, the right packaging, the right price and the right positioning. Fleck-Nisbet says, "As a publisher, my role sits at the crossroads of creativity and business--understanding the market needs and what will sell and be profitable. That's why this is my dream job!"