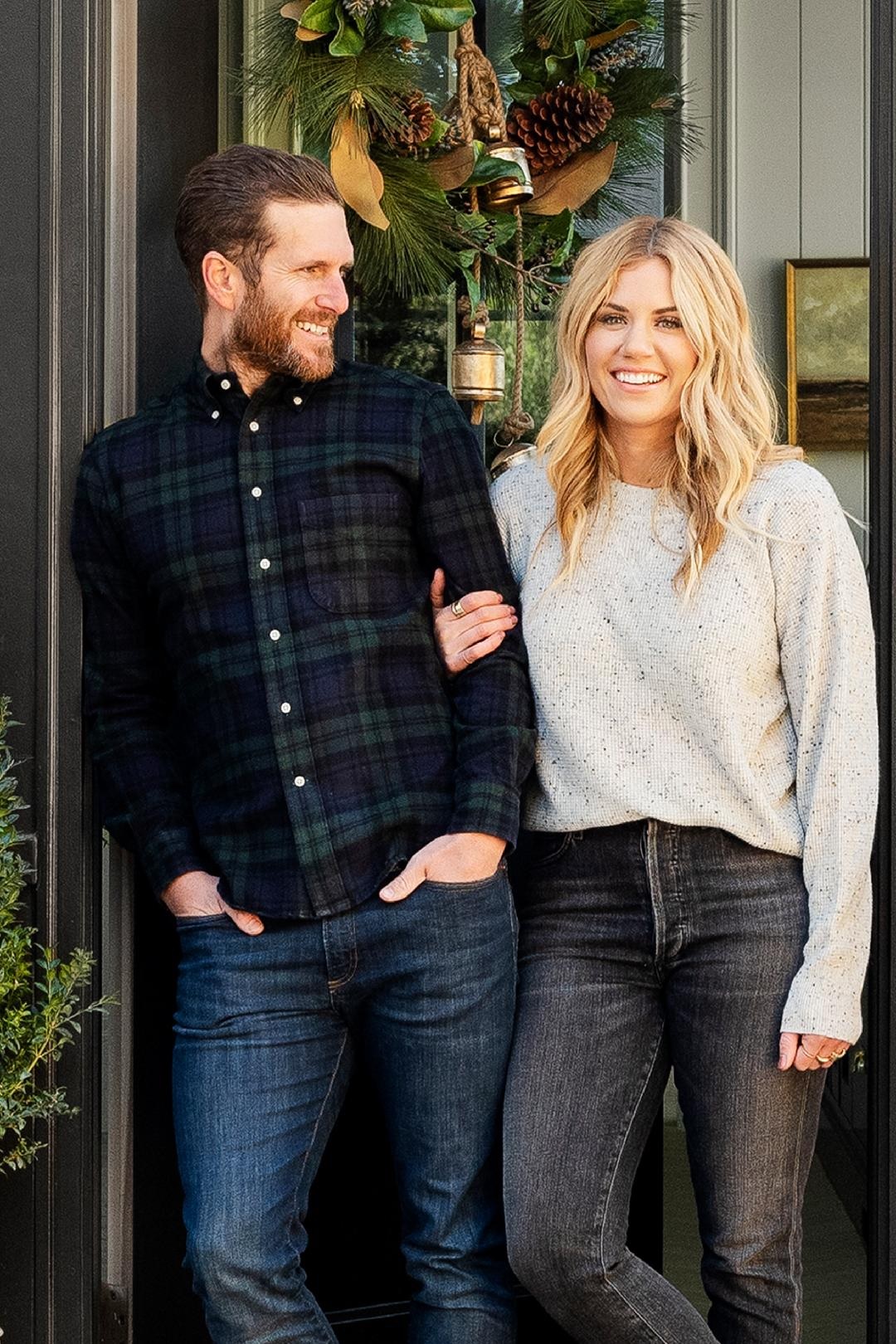 Syd and Shea McGee
Shea McGee is co-owner of Studio McGee and co-author, with Syd McGee, of Make Life Beautiful, which will be published by Harper Horizon on October 27, 2020.
What book is on your nightstand now?
I'm sure it comes as no surprise that I like to unwind by studying beautiful interior design books before bed. I currently have Steven Gambrel: Perspective on my nightstand and I am immersing myself in his mix of classic and contemporary design.
What was your favorite book when you were a child?
Any of the American Girl series, but specifically Molly Saves the Day.
Who are your top five favorite authors?
J.K. Rowling, Michael Connelly, Brené Brown, Ben Horowitz, C.S. Lewis
What is your favorite thing about reading?
When I read, I read fast. I have always loved being able to shut the world out for a moment and become completely engrossed in a book.
Are you an evangelist for a specific book?
The Hard Thing About Hard Things by Ben Horowitz. This was one of the first business books I read in our first year of Studio McGee and it has had a great influence on our approach to business.
Growing up, did you have a book you hid from your parents?
Although I never hid books for their content, I hid them because I couldn't stop reading. I would wait until my parents were asleep and turn my closet light on to read mysteries.
Tell us one book that changed your life.
Daring Greatly by Brené Brown. I read this at a time when we were first starting our business and wanted a guide to find the courage to go big and overcome my fear of failure.
What's your favorite line from a book?
"Courage starts with showing up and letting ourselves be seen." --Brené Brown, Daring Greatly: How the Courage to Be Vulnerable Transforms the Way We Live, Love, Parent, and Lead
Five books you'll never part with:
The 7 Habits of Highly Effective People by Stephen R. Covey
What Do You Do with a Problem by Kobi Yamada
Daring Greatly and The Gifts of Imperfection by Brené Brown
Oh, The Places You'll Go! by Dr. Suess
Domino: The Book of Decorating: A Room-by-Room Guide to Creating a Home That Makes You Happy by Deborah Needleman
Favorite book for summer vacation?
Anything from Michael Connelly's Bosch series
Favorite book for a snow day?
I love reading cookbooks when it's cold outside and testing recipes. My current favorite is Malibu Farm Cookbook: Recipes from the California Coast.
Favorite book you read in high school?
Harry Potter
Favorite drink while you're reading?
Topo Chico
Book you most want to read again for the first time:
Harry Potter and the Sorcerer's Stone
What is your favorite character from fiction?
Harry Bosch