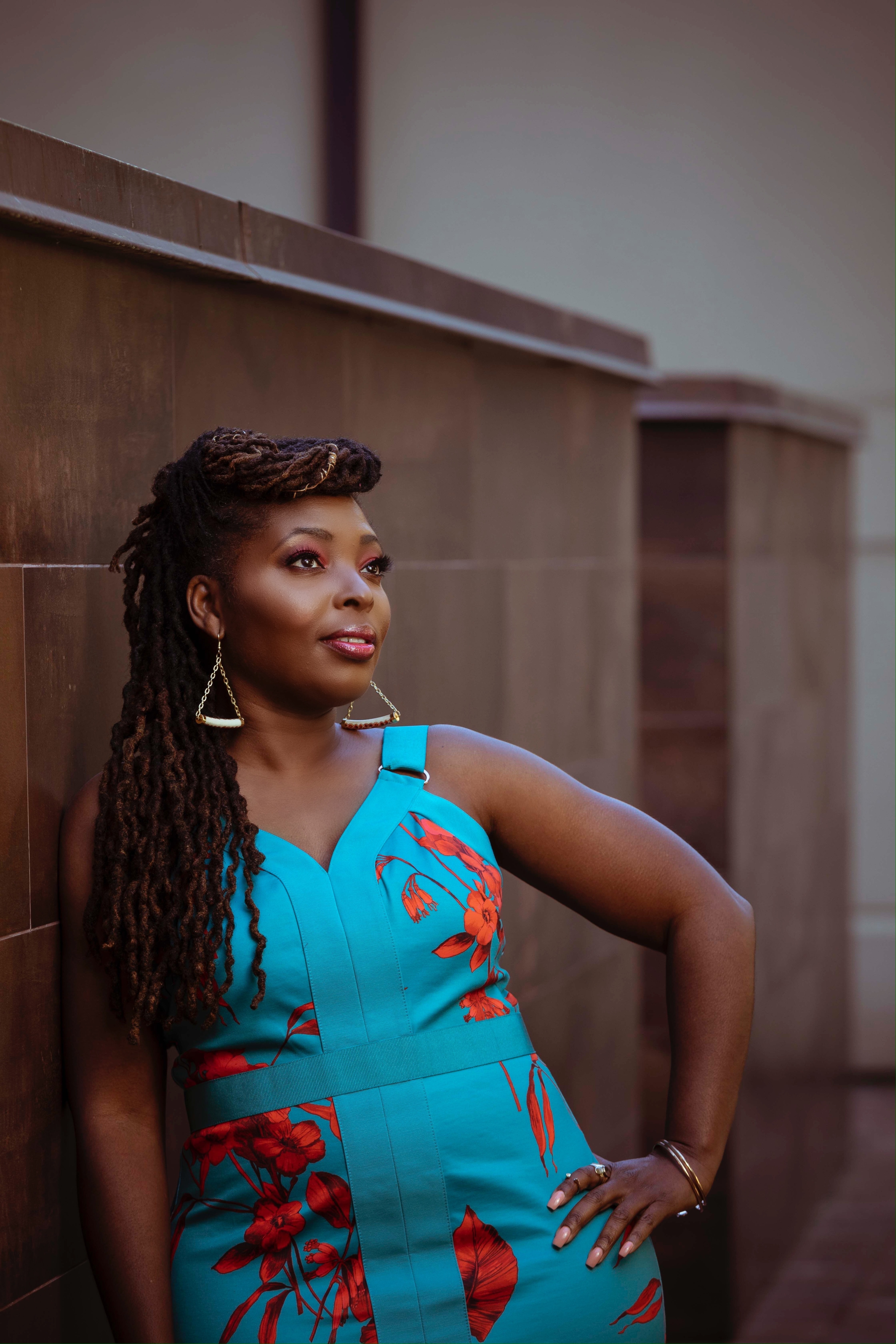 Denene Millner
The thing is, I was just a kid who loved books—A Little Princess, the Ramona series by Beverly Cleary, that "I must, I must, I must increase my bust" exercise Margaret practiced in Judy Blume's Are You There God, It's Me, Margaret—were all refuges for this studious, story-loving Black girl from Long Island, New York. But there weren't any characters who looked like me, who had regular Black girl experiences, in my favorite tomes. It wouldn't be until I got to college and was assigned Toni Morrison's Song of Solomon that I could put my finger on what I'd been missing all my reading life: I needed—deserved—to see myself reflected in the pages of the books I read.
I promised that when I had daughters of my own that this wouldn't be their reality—that they would have bookshelves full of tales about loving Black families having distinctly Black experiences within universal stories. Alas, pre-Internet, they were hard to come by. Frankly, they still are. The latest statistics on the diversity of characters in children's books, as chronicled annually by the Cooperative Children's Book Center, found that of more than 3,700 books published in 2019, only about 12% featured Black characters. Basically, children are more likely to see a book about a talking animal than they are Black children.
Denene Millner Books' mission is to change that—to not only give Black children the chance to see their lives reflected in the stories on their bookshelves, but to also deliver to Black children universal childhood experiences that celebrate the everyday beauty of being little humans of color. Be clear: this imprint is a clarion call for those who care deeply about Black children to embrace Black joy as resistance to the narrative that our babies are anything but good. Wanted. Beautiful. Love.
To that end, I choose to use this platform to dream of a world where children can see themselves using their imaginations, like in Markette Sheppard's My Rainy Day Rocket Ship, and spending a glorious, love-filled day with their mothers, like in Cozbi A. Cabrera's Me & Mama and Alice Faye Duncan's Just Like a Mama—where they can imagine themselves as kick-butt warriors with gods in their bloodlines, as conjured by J. Elle in her YA fantasy, Wings of Ebony, and understanding, too, that Blackness is as wide and expansive as it is beautiful, as Sili Recio celebrates in her book, If Dominican Were a Color.
I've also committed to using Denene Millner Books to kick down some doors—to up the abysmally low number of Black creators telling and illustrating stories about Black children and families. It is my personal effort to increase the numbers of Black creators telling Black stories within the Big five publishing houses.
With this passion and commitment, Denene Millner Books aims to add to that small but important canon of books that paves the way for children to see themselves—their whole selves—on the page. Think of Denene Millner Books's offerings as love letters to children of color who deserve to see their beauty and humanity in the most remarkable form of entertainment on the planet: books. Little Denene would have loved them. Today's little humans deserve them. Denene Millner Books is so very happy to do its part. —Denene Millner
Denene Millner is a New York Times bestselling author, award-winning journalist and vice-president and publisher of the Denene Millner Books imprint. She has written 30 books for adults, teens and children, among them Around the Way Girl, a memoir with actress Taraji P. Henson, and Early Sunday Morning, a children's picture book. She is also the founder of MyBrownBaby.com, a critically acclaimed blog that examines the intersection of parenting and race, and the host of Speakeasy with Denene, a podcast produced by Georgia Public Broadcasting. Denene lives in Atlanta with her two daughters and their adorable Goldendoodle, Teddy.