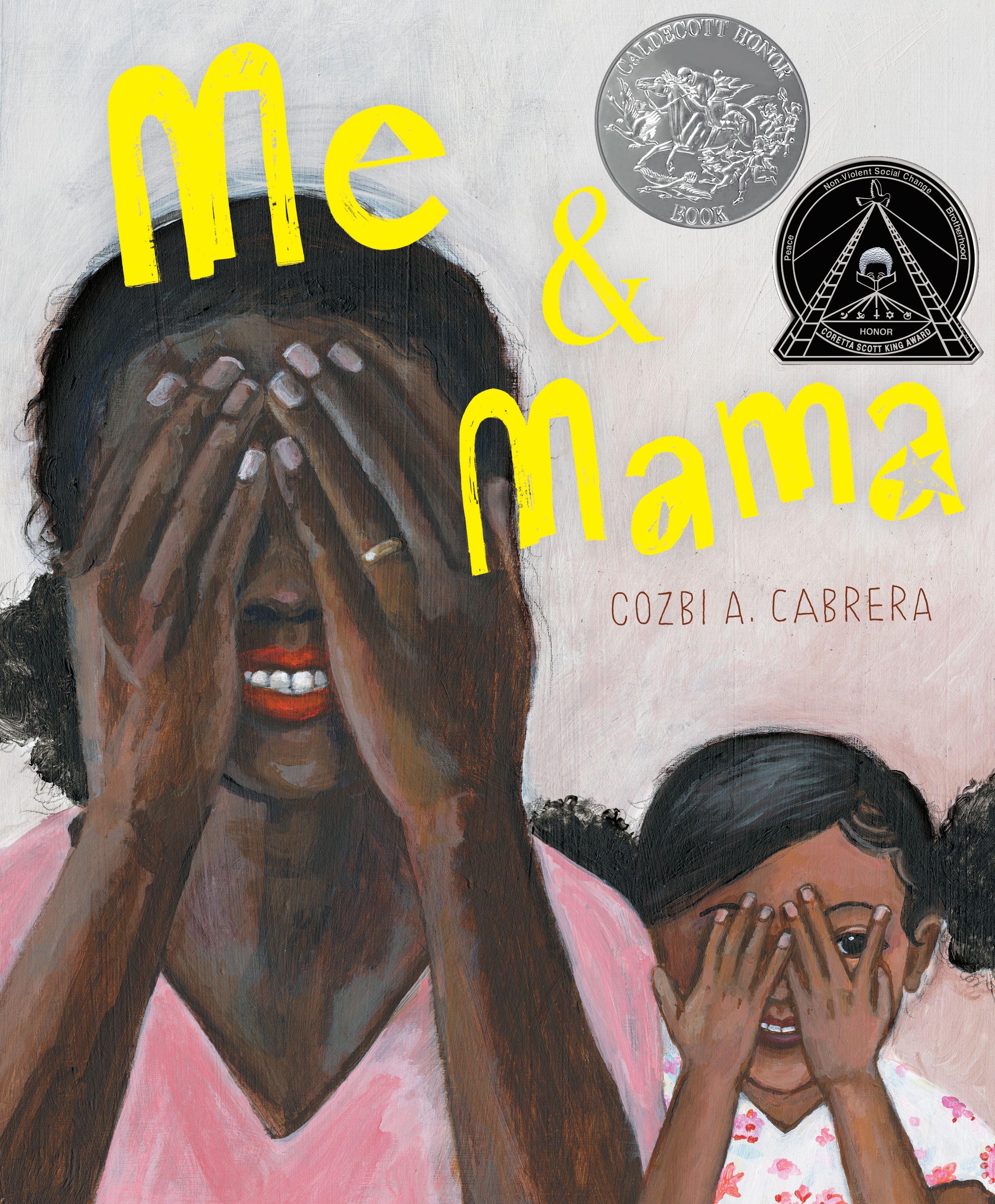 Cozbi A. Cabrera received a BFA from Parsons School of Design. She is the illustrator of several acclaimed children's picture books, she designs clothes and she makes cloth dolls that have garnered the attention of collectors around the world. Here she is interviewed by Denene Millner, publisher of Cabrera's book, Me & Mama, a Caldecott and Coretta Scott King Illustrator Honor Book.
Denene Millner: You are a fine artist in every sense of the word, having made everything from your gorgeous muñecas and clothing to textiles and paintings. What led you to children's book illustration?
Cozbi Cabrera: I've always been drawn to children's books—collecting the ones that spoke to my heart, even prior to my daughter's arrival. I collected them for me. There's a simplicity in the format, storytelling and image capture that can stir a heart—even an adult heart. It's a powerful medium. My best friend gave me The Talking Eggs, illustrated by Jerry Pinkney and written by Robert D. San Souci, as a birthday gift in my early 20s with an inscription: "I hope the story and the illustrations will be an inspiration and incentive to helping you realize your dreams as a storyteller and illustrator, love always."
As fortune would have it, a college friend, Laura Pegram (now of Kweli Journal), approached me to illustrate two of her board books for an independent publisher while I was designing for music. I put together full book dummies for a couple more of her delightful stories that didn't make it to release. Fast forward: while exhibiting my dolls, an editor approached me with an invitation to illustrate a manuscript thinking I'd deliver it as textile art and not aware I'd done other books. Other invitations followed.
Millner: You have such a distinctive illustration style. How would you describe it and how have you honed it over the years?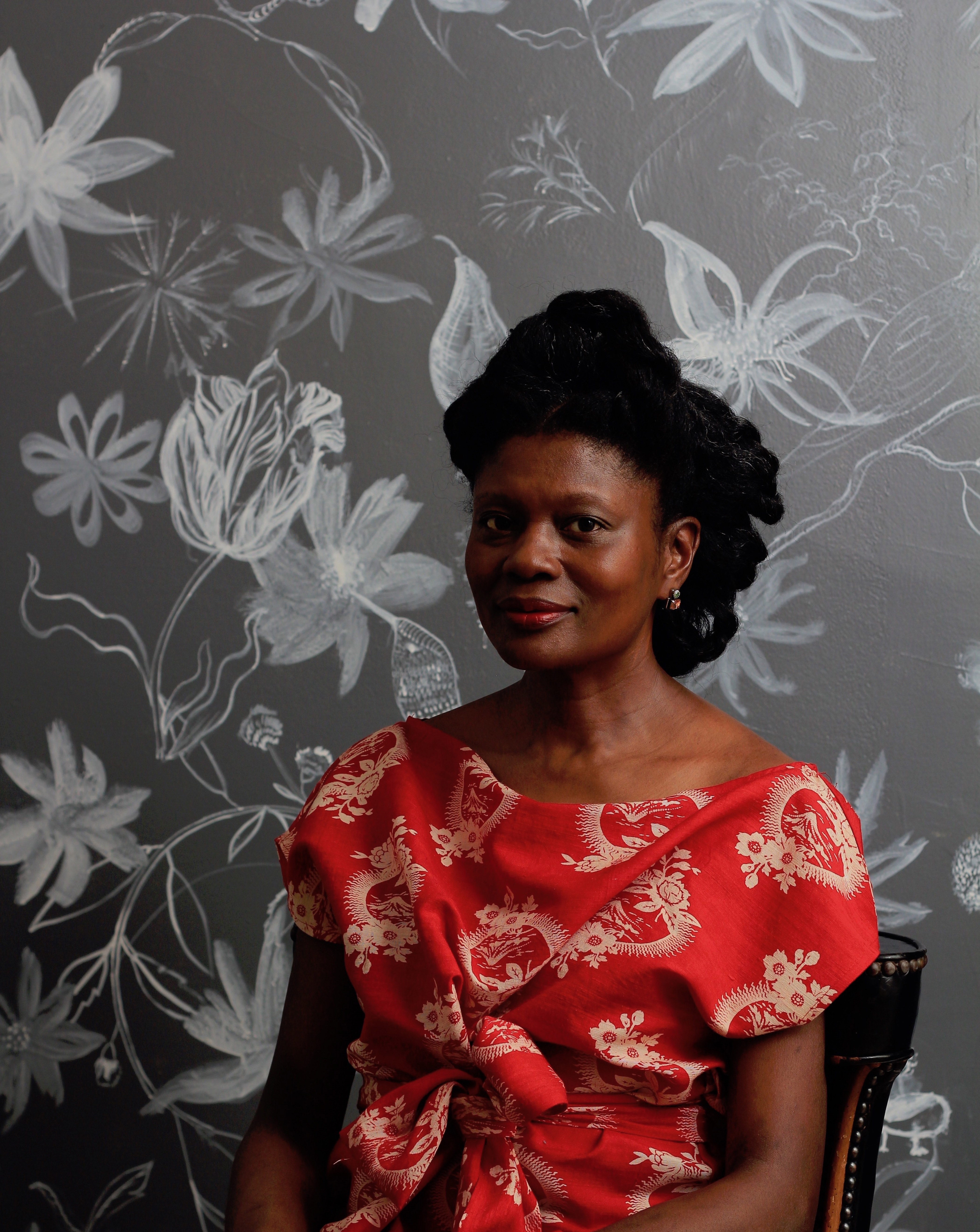 Cozbi Cabrera
Cabrera: I think I've refrained from describing it. I love to paint, and I love paint. That sounds like a simple statement, but there's something about allowing your materials to be what they are that helps. If I want to reupholster a leather chair for example, I wouldn't select a vinyl and try to imitate the leather. No, if leather's not available (I can hear our vegans wincing—it's only to illustrate a point), I'd go for a hand-woven fabric, or say, a mohair velvet. In other words, I'd choose a material that was "itself." Materials selection and handling is the beginning of authenticity in creating and goes hand in hand with having your say. The Gee's Bend quilters demonstrate this beautifully with quilts made from work-clothes, real material. We see evidence of hard labor in every stain, faded and patched knee reworked into a thing of utility and beauty. Every artist (whether fine or commercial) lends their voice, discernment, taste and point of view to every project. I do my best to find the heart in every project—its emotional undertone.
Keen observation, being clear about what I like, lots of life study and a drawing practice is how I've honed my illustration style over the years. I see a limitless runway ahead with so much potential for exploration and growth!
Millner: Me & Mama is such an extraordinary book about an ordinary day. What inspired the story, and what lessons do you hope readers take away from it?
Cabrera: Me & Mama was inspired by a broken cup. My then three-year-old was trying to get me a cup of water in my favorite cup. Children are so new to this world, and I understood that she knew nothing about distinguishing between what's breakable, even while knowing the word "breakable." She didn't know about gravity, about calculating the width of the water cooler ledge relative to the bottom of the now filled cup, the unforgiving nature of ceramic tile. So, CRASH, KABOOM! And there are many moments like that in the rearing of a child, this precious contract we engage in while all the learning, shaping and celebrating what is occurring in these tender souls. I wanted to record this string of moments, the beauty and richness of time spent together. Children value this more than material preferences. My hope? To touch the hearts of the little ones in our laps and the bigger ones reading aloud.