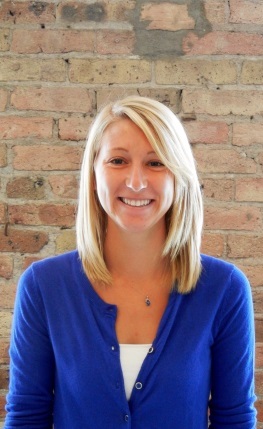 Kelsey Mrjoian
Launched in 2002 with the aim of bringing Spanish-language titles to the U.S. market, IPG's Spanish Books program has grown to encompass some 40 Spanish-language publishers and more than 7,000 titles for children, teens and adults.
Program manager Kelsey Mrjoian says the program's focus is on offering "as many different types of Spanish books as possible," whether they are titles originally written in Spanish or titles translated into Spanish from other languages. In recent years, the program has been diversifying its list both in terms of the categories of books available and where in the Spanish-speaking world they are from.
Driven predominantly by the education and library markets, there has been "a big uptick in children's books" over the past few years, Mrjoian continues. Adult fiction, meanwhile, is the program's second largest category and it, too, has risen considerably in the last couple of years. Categories like mind, body and spirit, cooking and self help are also seeing growth.
Historically, most of the program's Spanish titles have come from publishers based in Spain, but, Mrjoian notes, those books don't always include the types of Spanish that are widely spoken or taught in the U.S. The other half of diversifying the program involves broadening the available Spanish dialects by partnering with more publishers from Latin America.
IPG already has some significant partnerships in the region--the Mexican publishing house Editorial Océano is, in fact, IPG's largest Spanish-language publisher--but Mrjoian and her colleagues hope to add more publishers from all over the Hispanophone world and better represent the "many types of Spanish that are spoken in the U.S."
Asked about IPG's efforts to bring Spanish-language titles to independent bookstores, Mrjoian acknowledges that it's a "little bit more challenging" for indies, given the limited amount of shelf space available, but it is an area in which IPG would love to grow. To that effect, the Spanish Books program will work closely with IPG's sales reps to help make sure that indie booksellers are aware of the Spanish-language titles that might work for them. Rather than receiving a list of the "thousands of titles we offer," indies would hear about specific titles of interest, whether authentic or in translation.
Mrjoian says that IPG would love to hear from indies about what sorts of Spanish titles they and their customers would like to see. "We want to do what we can to seek those types of books out and make sure they're readily available in the U.S."