Brooke O'Donnell
In 2006, IPG bought Trafalgar Square Publishing and began bringing books from many of the United Kingdom's biggest publishers into the United States and Canada. In the 15 years since, says program manager Brooke O'Donnell, it has grown to include publishers from Australia as well as New Zealand, India and Southeast Asia. "Like any publisher," O'Donnell says, "the goal is to make great books available. These books have slightly different voices that offer readers here something new."
Trafalgar Square operates mostly on a firm sale business model, with TSP buying titles outright from international publishers. O'Donnell explains that this is a bit unusual in distribution, but the arrangement gives partner publishers peace of mind: "There's comfort in the fact that when you're shipping a book across the ocean, you're not worried about returns."
TSP's partner publishers include prominent independent presses, such as Allen & Unwin in Australia, and Fairlight Books and Orenda Books in the U.K., as well as some of the non-U.S. branches of major publishers like Penguin Random House. On the subject of TSP bringing new publishers into the fold, O'Donnell explains that it happens organically. "We don't start the conversation," she says. "We wait for publishers to start looking for a solution in North America."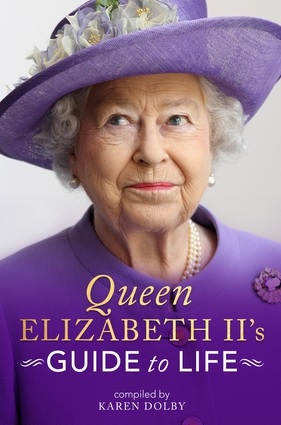 Over the years TSP has had success with titles that were once considered "too British" or "too Australian" to sell well in the U.S. As examples O'Donnell points to books based on The Great British Bake Off and Home Fires television series; Queen Elizabeth II's Guide to Life by Karen Dolby; and books featuring the Australian children's music group The Wiggles.
Sales have grown year to year, O'Donnell says, despite the fact that bringing a list in from abroad is "not without its challenges," including all of the issues that can arise from things like spelling differences, sea freight shipping and fluctuations in exchange rates.
Nevertheless, TSP has "weathered those storms." One interesting contributor to recent sales growth, O'Donnell adds, has been the proliferation of streaming video services and the greater availability of British films and television shows in the U.S., which has "opened up a group of readers that we didn't have historically."
Reflecting on TSP's history, O'Donnell says she's "very proud of how flexible we are," and offers Banksy's book Wall and Piece as an example. After Banksy traveled to the U.S. and did an art installation in California, American interest in the book spiked, and TSP was able to source the book and make it available immediately.
Asked where TSP might go in the future, O'Donnell replies, "We're always looking for quality publishers, small and large, to add to the mix that complement our existing program."