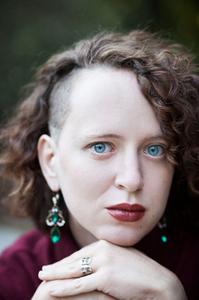 Tara Isabella Burton (photo: Rose Callahan)
Tara Isabella Burton's debut novel, Social Creature, was named a "best book of the year" by The New York Times, Vulture, and The Guardian. She has written on religion, culture, and place for The New York Times, National Geographic, The Washington Post, The Wall Street Journal, City Journal, The Economist's 1843, Aeon, The BBC, The Atlantic, Salon, The New Statesman, and The Telegraph. She is a columnist at Religion News Service, a contributing editor at American Purpose, and the former staff religion writer at Vox. Her fiction has appeared in Granta, Volume 1 Brooklyn, The New Yorker's Daily Shouts, Tor, PANK, and more. She received a doctorate in theology from Trinity College, Oxford, where she was a Clarendon Scholar, in 2017. Her latest novel, The World Cannot Give, will be published March 8, 2022. She is joined by her editor, Carina Guiterman, in conversation with Shelf Awareness.
Shelf Awareness: Tell us about the inspiration for The World Cannot Give, and how the novel came together.
Tara Isabella Burton: I knew I wanted to write a boarding-school Bonnie & Clyde, a story about an intimate friendship made all the more intense by a shared sense of moral hunger: a story about teenagers who craved a meaningful life so badly that they were willing to die—and maybe even kill—for it.
Carina Guiterman: I love books about dangerous obsession—obsession with a person, with a goal, you name it—and I can think of few novelists who write about this sort of dangerous, all-consuming passion in the way that Tara does. Tara's debut consumed me while reading on vacation, and I started writing her agent fan letters as soon as I got home. Like Social Creature, this is a novel about obsession—but in this case, religious obsession, and the obsession with being Good with a capital G.
SA: The characters in The World Cannot Give all seem to be hungry for something: social power, transcendence, sex, loyalty, acceptance—both of oneself and from others. How did the boarding school setting play into capturing those motivations?
TB: I wanted to write a book where what the outsider-protagonist wanted was something real, something vital, even as the exclusive, insular group in which they found it was totally compromised. I also wanted to write a novel of ideas that would play out among people young enough, and perhaps unworldly enough, for those ideas to not be compromised by the "real world." A kind of Lord of the Flies. A boarding school seemed the perfect way to create a character-driven story, where our characters' conflicting desires, and their inchoate ideas, could bang up against each other to create dramatic chaos.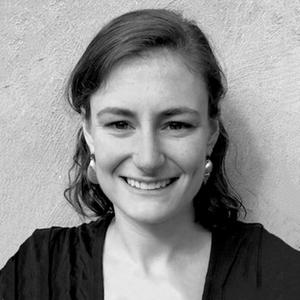 Carina Guiterman
SA: Do you have a favorite line from the novel?
TB: The opening line—"Laura cries easily"—precisely because I wasn't expecting it to be the opening line. Well into the editing process, the opening was different, focusing on Sebastian Webster. Then, my amazing editor suggested switching two sections. A line that had previously been almost a throwaway suddenly became the heart of the book: a book about what it means to be the kind of person who feels too deeply, wants too much, cries too easily.
CG: One of my favorite lines also comes from the beginning of the book, when Laura is first arriving at school: "She has been homesick, all her life, for here." This line says so much about Laura, about how she's spent her whole childhood longing for a different world, the world of old books and arcane traditions and serious scholarship. Many of the characters in The World Cannot Give feel—often to their detriment—that real life doesn't happen in the quotidian and the day-to-day, but rather in the realm of the extraordinary—if only they can get there.
SA: What do you hope readers will take away from The World Cannot Give?
CG: Tara writes beautifully about the power of having faith in something greater than ourselves, while at the same time delving into the dangers of all-consuming faith, and what happens when we put our faith into the wrong people. In this way, I'd shelve this novel between The Girls by Emma Cline—I love the way Tara gets into the inner workings of religious fervor and groupthink here in the way Cline explored cult mentality in her novel—and The Secret History by Donna Tartt.