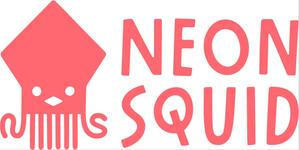 Neon Squid, a new nonfiction imprint from MacKids, was formed by Joanne Clark, Fiona Macdonald and Sam Priddy at the start of 2020 (coinciding with a global pandemic...). The three previously worked together at DK for 10 years. Their first list has been made entirely in bedrooms and living rooms around the globe.
At Neon Squid, we believe the most amazing stories in the world are the real ones.
In our first list, kids will dive deep beneath the waves to discover a sunken ancient Egyptian city, undisturbed for thousands of years. They'll trek into the jungles of South America to come face to face with the tiny frog that shares its home with a tarantula. And they'll be inspired by Maria and Marjorie Tallchief of the Osage Nation, who became the first ballet superstars.
We understand that every child is different, so we create books that appeal to all sorts of kids: fact fans, visual learners, and those who like to curl up with a good story. Children are discerning readers, so we use whatever we can to hook them in--whether that's intriguing topics, humor (Viking poop anyone?), or amazing illustrations.
It's really important to us to find authors with interesting backgrounds who can bring our books to life, from bug experts and doctors to archaeology YouTubers and history professors. They all have one thing in common: an ability to take complicated subjects and explain them in a fun and accessible way.
Our books are a labor of love--written by experts, illustrated by the best artists around and produced using the finest materials, including sustainably sourced paper. We hope that by reading our books, kids will be encouraged to further explore the world around them. And maybe, just maybe, they spark an interest that lasts a lifetime.