Danny Vazquez, an Astra House editor, offers an introduction to the publisher's fiction program: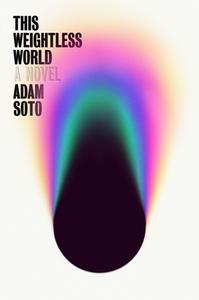 It's the year 2012 in Adam Soto's debut novel, This Weightless World, when a mysterious signal reaches earth from a planet 75 light years away. Initially received as a sign of hope for a technologically advanced future, the signal eventually stops as abruptly as it had started. A classic science fiction trope that typically leads into a story about a war between worlds, here, is instead turned inward, to examine the lives of a revolving cast of characters. Exploring the everyday effects of a supposed cataclysmic, paradigm-shifting event that ends up not really changing much at all, This Weightless World paints an ugly portrait of human exceptionalism and reveals the destructive, paralyzing effects of capitalism, the confusing realities we've created for ourselves, and the reasons we're so often reluctant to break away from them.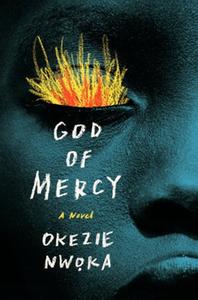 In God of Mercy, Igbo-American author Okezie Nwọka enters into a powerful tradition of magical realist, postcolonial works of fiction. In the novel, we follow the life of Ijeọma and the village of Ichulu, which finds itself at a crossroads, a crisis of warring gods triggered when Ijeoma begins literally to take flight. God of Mercy imagines the condition of African peoples unchanged by external influence into the modern day by way of a village in Igboland that has escaped the exploitation, deprivation, and displacement of colonialism. A celebration of tradition as a marker of cultural identity and an appeal to the value of shifting norms, God of Mercy is a novel about what might become of a people left to design their own future, what conflicts might arise among them as they might have appeared in an alternate timeline.
Our ambition to represent multifaceted expressions of intellectual thought and personal experience are on full display in this stunning pair of fall 2021 debut novels, as in the rest of our fall fiction list. Melissa Lozada-Oliva's Dreaming of You is a novel-in-verse as rock opera as seance, resurrecting Tejano pop star Selena Quintanilla from the dead while exploring and exploding ideas of Latinidad, love, loss, celebrity worship, and disillusionment. And in Jerusalem Beach, Israeli author and neuroscientist Iddo Gefen plays with speculative technologies in deeply humane and often humorous short stories that reveal a world that's just a step from the familiar. At Astra House, we lead with our convictions and we value works that present counter-narratives and original thinking, works that expand beyond genre conventions and broaden and deepen our understanding of the world.
Astra House strives to publish works that challenge readers' expectations, and it is our great hope that readers will find the challenge as rewarding as the experience of being submerged in these expansive fictional worlds.